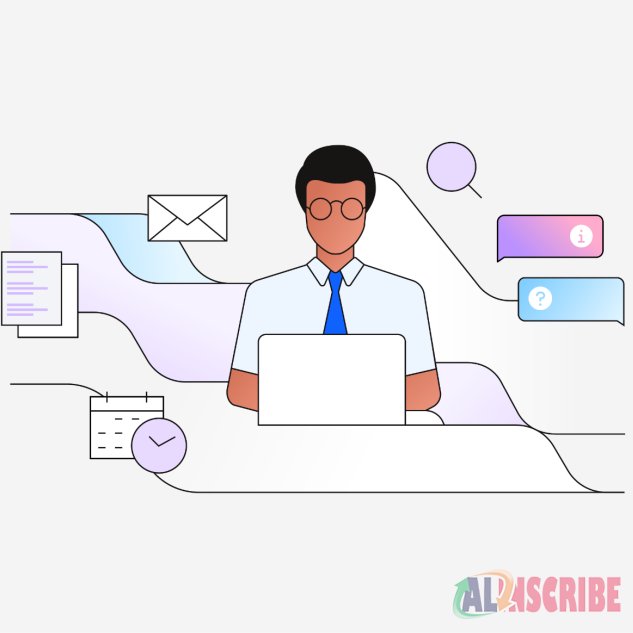 Business development and the banks play a critical role in the healthy economy of a country. On the one hand, the banks create capital to finance various activities and on the other hand, business makes the economy grow.
This creates the wealth that countries and the world require maintaining standards of living and feeding the billions of earth's ever-growing citizens. When businesses grow they do so in answer to the demand for more goods and services and not solely for their own profit. The role of the banks and other instruments of finance is a highly responsible one as it must ensure that it maintains a fine balance between over stimulating the economy or not doing enough to aid in growth. For this reason, governments work in close cooperation with the banks and the business world to ensure that growth is kept at a steady pace to the advantage of all sectors of the population.
The interface of the relationship between funding and growth should be more bold and constructive. This role of financial institutions in the economy of a country is emphasized in the following quote by the editors from the book "Financial Studies and Economic Growth", Demurgüe-Kunt and Levine
".....the level of financial development exerts a large, positive impact on economic growth."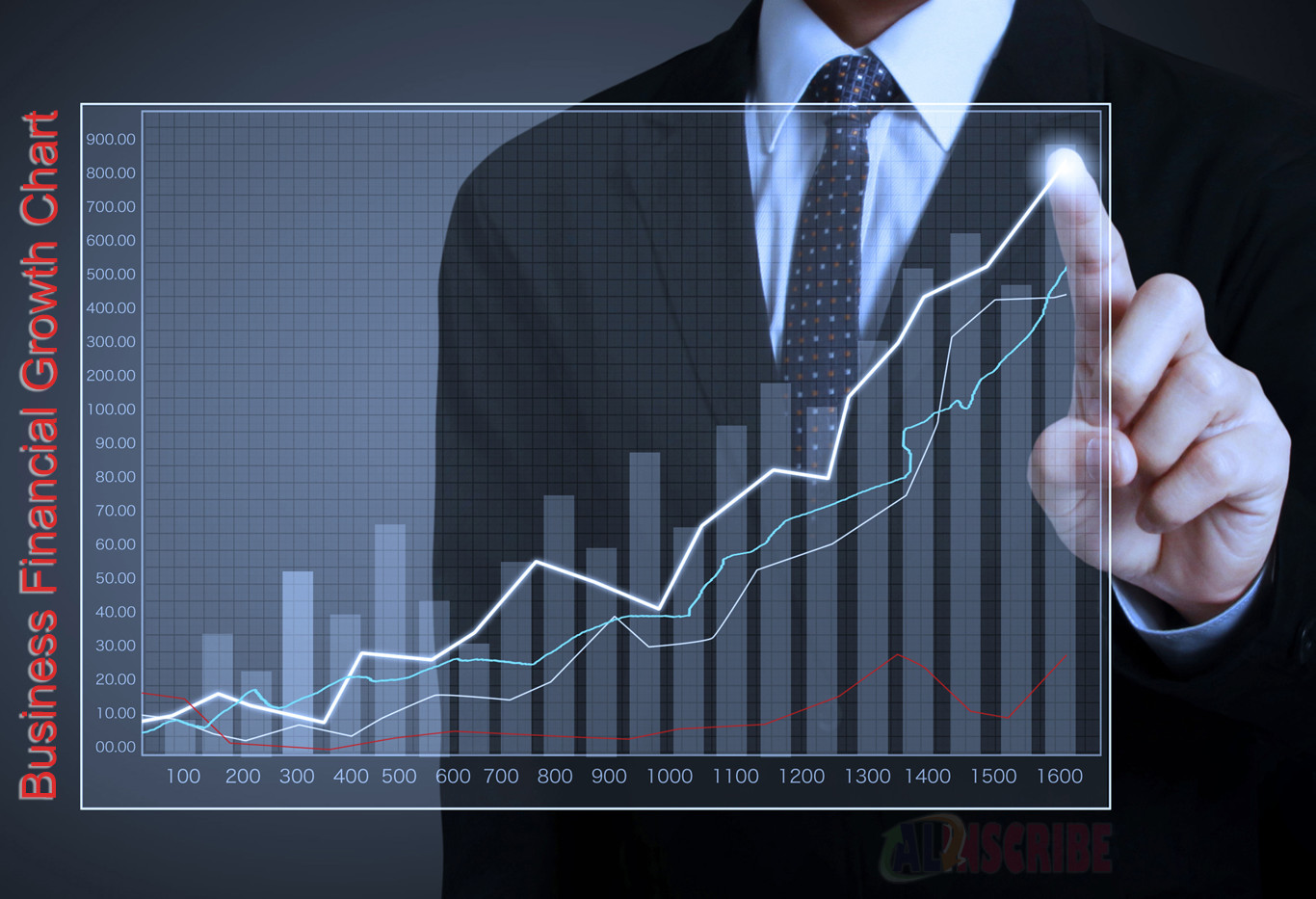 Why Business Need Finance to Grow?
Money leads to the competent channeling of funds to the economy to ensure the use of this money for the production of services and goods. No business can grow without money also referred to as capital. You have to invest money in products, machinery, equipment, and people to provide a service. The money that comes in the form of an investment must be able to be sold at a higher price leading to the desired profits. Your investment must enable you to sell your product or service at a higher price. Productivity and motivation of staff are further aspects which may require the investment of funds. The opposite side of growth is stagnation. The demand for your product must increase continuously. In developed countries, demand has subsided and productivity has reached high levels. The result is that the demand for the funding of growth has declined. This has reduced interest rates. The virtue of saving has now almost become a burden.
Some of the reasons for funding mentioned above are more prevalent and almost universal for all business. The following examples will suffice:
The purchase of equipment, staff salaries and space. Another example of this type of reason is re-financing existing assets to reduce monthly liabilities and loosening funds for current expenses.
Enough working capital is a must for the health of your business.Some people rely on own funding for this purpose or you can introduce new products which fit in with your present activities for the business.
As you grow there may be further requirements for capital.You may, for example, require more equipment like a delivery van. The purchase of assets with external funding may improve your planning because you will know exactly what future expenses it will add.
Where Does the Businessman Find Access to Money?
Banks and other sources of finance are usually willing to provide new or existing businesses with money for various purposes. When the businessman wishes to approach a lending institution an excellent knowledge of his product or service is required. The bank will require convincing that enough clients are interested in your product so that over time, you can convert the funding into profit. Sometimes funding will only become available if the businessman is able to provide some form of security to ensure that the funding institution will receive their dues. Be prepared and informed to answer difficult questions about your intended business. Ensure that you are presentable so that an impression of competence can be observed by the lending institutions.
The following potential sources for financing your business can be considered when money is in short supply:
The traditional fountain of funding is the banking institutions.
In the event that you cannot provide the security for a loan that a bank may require, you may accept a partner to get your business off the ground or even to keep it on the go. There are many success stories where businesses have two or more associates. Some may bring knowledge and experience to the table while another may offer the necessary funds.
Other sources may be government assistance for new businesses, friends and family, the selling of shares in your business also referred to as equity, life insurance policies, funding available from the mortgage bond on your private property, or the leasing of machinery or equipment instead of the outright purchase thereof.
Whatever the source of funding may be, it also places your own personal finances at risk because for a time you may have to survive without the level of your existing income. Your private funds incidentally should be kept strictly separate from the money and accounts of your business.
Don't allow the lack of funding to be a stumbling block that you cannot overcome.
The Importance of a Business Plan
Whoever you may approach to help you with the funding of your business will depend on a good business plan to convince them of the viability of your business. The plan will reveal when the first profits from your business can be expected, an important breakthrough for all the participants. You should stay focused on your original plan and the product that is the subject of your business plan. Be honest, patient and concentrate on your core product.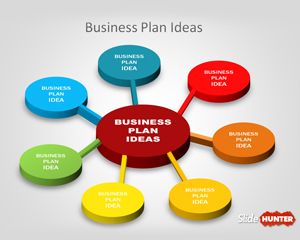 Be honest about the risks applicable to your business. Sometimes it will go well and other times less well. Remain open to explain to your financiers what you think the problems are including negative cash flow and reasons why you had to deviate from your plan. Make suggestions on how the challenges can be overcome. You may create a position of trust and respect and pave the way for future funding if you act in this way.
In reporting back to your financiers, it is important to further explain the position of your debtors, those people who owe the business money. The more formal term for this is debt control. Manage your payments to fit in with the patterns of payments received from your debtors. Send out monthly accounts and follow this up with a friendly telephone call or note to careless payers.
Monthly accounts for your business will highlight any difficulties that you may encounter with different components of your plan e.g. repeating expenses which must be provided for. The plan will, in addition, contain a budget. All of these measures will ensure that you are on top of your business, knowing where you are and what can be expected.
Businessmen are often reluctant to draft a business plan despite its importance. It enables you to analyze the viability of your business and restore progress.
The writer of the book "Working For Yourself" Joseph Anthony concludes that despite the many writings on the formats of business plans the basic components are the following:
There should be an idea which forms the basis of your plan. This includes a basic statement about the purpose you are trying to achieve. You can refer to this as your mission statement.
Some detail must be provided about the product or service that you are presenting to the public as well as the use of it for the public.
A full description of your clients, your competitors, viability, and conditions in the market.
A full marketing plan on how you will be able to achieve the sales that you envisage.
The physical requirements of your business, like products, machinery, equipment, space, suppliers and legal requirements.
The Risks of Business
The clear risk is that your business may be a failure which can hold dire consequences for you and your loved ones. A careful balance between bad debtors, changing interest rates, crime, low sales, poor price determination, expensive assets, ineffective planning, and more is necessary to reduce the element of risk to an acceptable level.
Conclusion
Considering the importance of funding for new and existing businesses, entrants to this market can move forward with confidence that there are many opportunities available for them to implement viable business plans. The challenge goes beyond a personal level and extends to issues like responsibility to communities and improving life styles.
Author Bio
My name is Hasanuzzaman Sattar. I live in Kolkata, India's second largest city, and a major tourist attraction. I am a 31-year-old Software Engineer with remarkable skill in all fields of Internet technology.
Where I come from
I come from a middle-class Indian family and was born on the 4th of March 1986 in one of the rural areas of the West Bengal state. My hometown is Baharampur situated in the central part of West Bengal. I am the only son in a family of three children, my two elder sisters are married and my father is a former high school teacher.
Even though I come from a humble background, I have always been an outstanding student. By the year 2003, I had completed my higher secondary education with exceptional grades in all the science subjects. By the year 2005, I was right and ready for the West Bengal University of Technology's entrance exams. I was one of the top candidates to be selected for Engineering and went on to attain a bachelor's degree in Engineering with Electronics and Communication. At the age of 23 years, in 2009, I was qualified and ready for professional work.
What I am Today
In December 2009, I joined the Hightech Lab Company as a junior software developer only to rise after a period of 3 months to the post of Project Manager! I've always been brilliant at generating various types of software and after a further working experience of 3 months, I decided it was time to take the jump. In May 2010, after having worked for just 6 months, I successfully launched my very own software company, ALSOFT.
Today, after 7 years, I can proudly say that I have proved my worth on the Internet. I am highly competent in computer programming, C, and C++ programming languages, Linux Operation System, Apache web server, MySQL database design and administration, PHP, Javascript, HTML and CSS. You name it, I know it!
Furthermore, I am an expert at planning disaster recovery for data centers; handling implementation and management procedures of huge databases. Web software development is my dream and I am up to facing all types of challenges relating to computer technology over the internet. I am the ideal person for dynamic website designing and development and have a vast experience in GUI software design.
Future Dreams
I am a highly ambitious programmer and my true goal is to enhance ALSOFT's standing on the Internet as a top ranking online service provider like Google and Bing. On 21st August 2015, I launched this website: http://www.aldictionary.com. Its ranking info is on http://www.alexa.com/siteinfo/aldictionary.com. In just 2 years, this website has 5000 unique visitors from all over the world. I look forward to creating an efficient single platform for all internet users to educate or simply enjoy themselves. I am currently in the process of developing such services; a few have been launched and more are on the way.
Facing problems and challenges is something I enjoy doing. I'm not referring to just simple problems which may easily be solved by using the right formula or appropriate reference material but complicated problems. Complications requiring innovative solutions or brainstorming design requirements. I enjoy being pushed to the limits of trying to figure out what actually could be done with any particular material or method.