Alicante is an excellent seaside resort on the Mediterranean coast of Spain. It's famous for its rich history, clean beaches, and delicious food. Good weather 300 days a year, a lovely atmosphere, and a rich cultural program can turn an Alicante trip into a bright and unforgettable adventure.
Going to Alicante with children? You will also have where to go and what to do! Many family-friendly places in and around the city are suitable for children of all ages. Alicante offers amusement parks, water parks, safari parks, and natural parks. Find the perfect spot for your next trip now.
Pola Park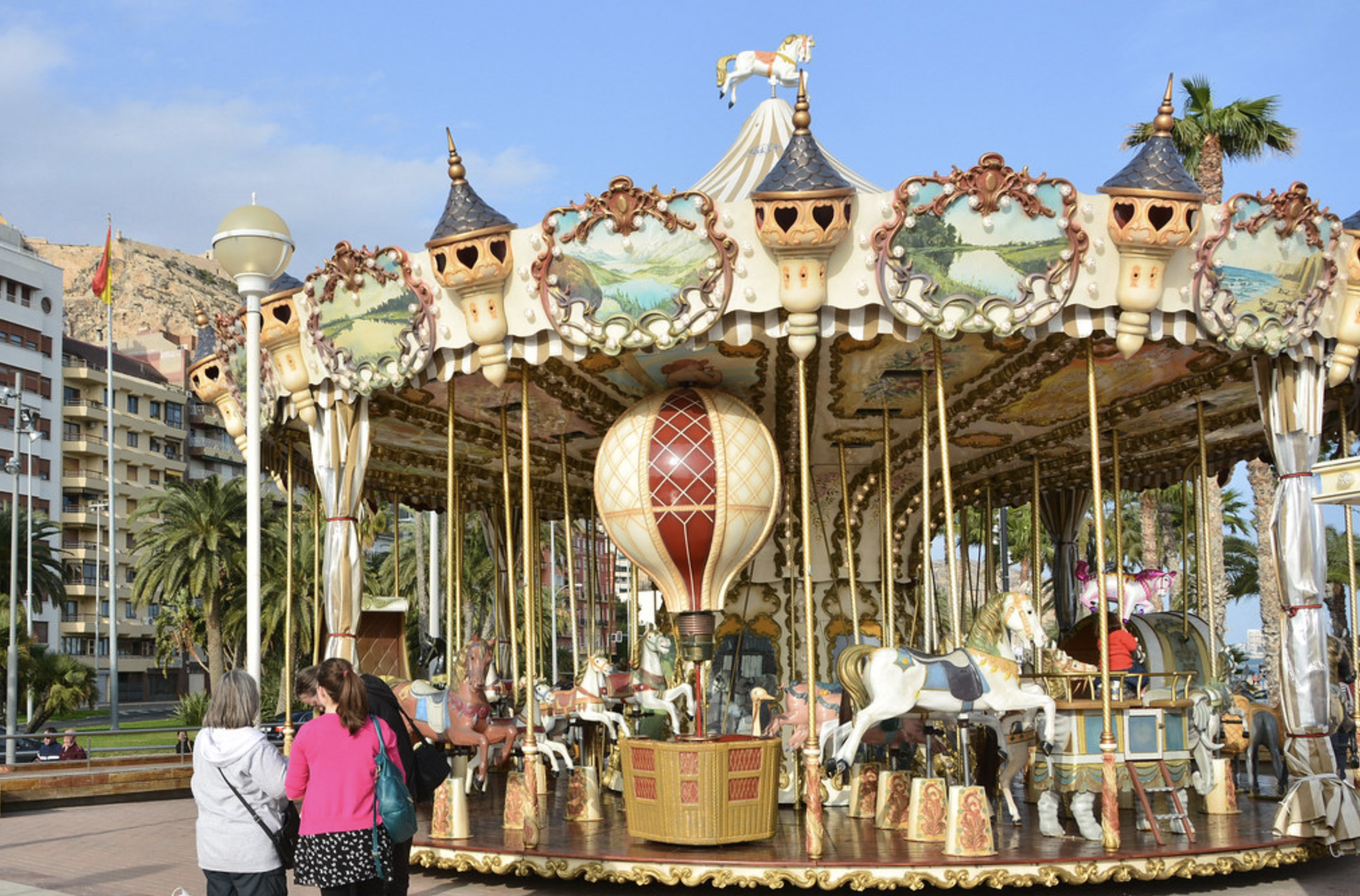 Located in Santa Pola, this park is perfect for a fun holiday with children. On the territory of 24,000 square meters, you will find about 30 rides, including a classic roller coaster, a racing circuit, a fun train, and several different carousels for toddlers. Also, Pola Park has a swing in the form of a pirate ship, a children's Ferris wheel, a large number of trampolines, long slides, a panic room, and a labyrinth.
Most of this entertainment will satisfy preschoolers and younger students. It seems that the list is not so long, but in the labyrinth alone, children can find a lot of different activities, from a pool with balls to an air cannon shootout.
As for the modern attractions, Pola Park offers Free Fall, go-kart racing, catamaran races, and mini-golf. Note that karts and catamarans have plenty of seats for family rides. For an extra dose of fun, you can ride the monorail over the park and play games such as Fishing and Basketball.
Aqualandia Benidorm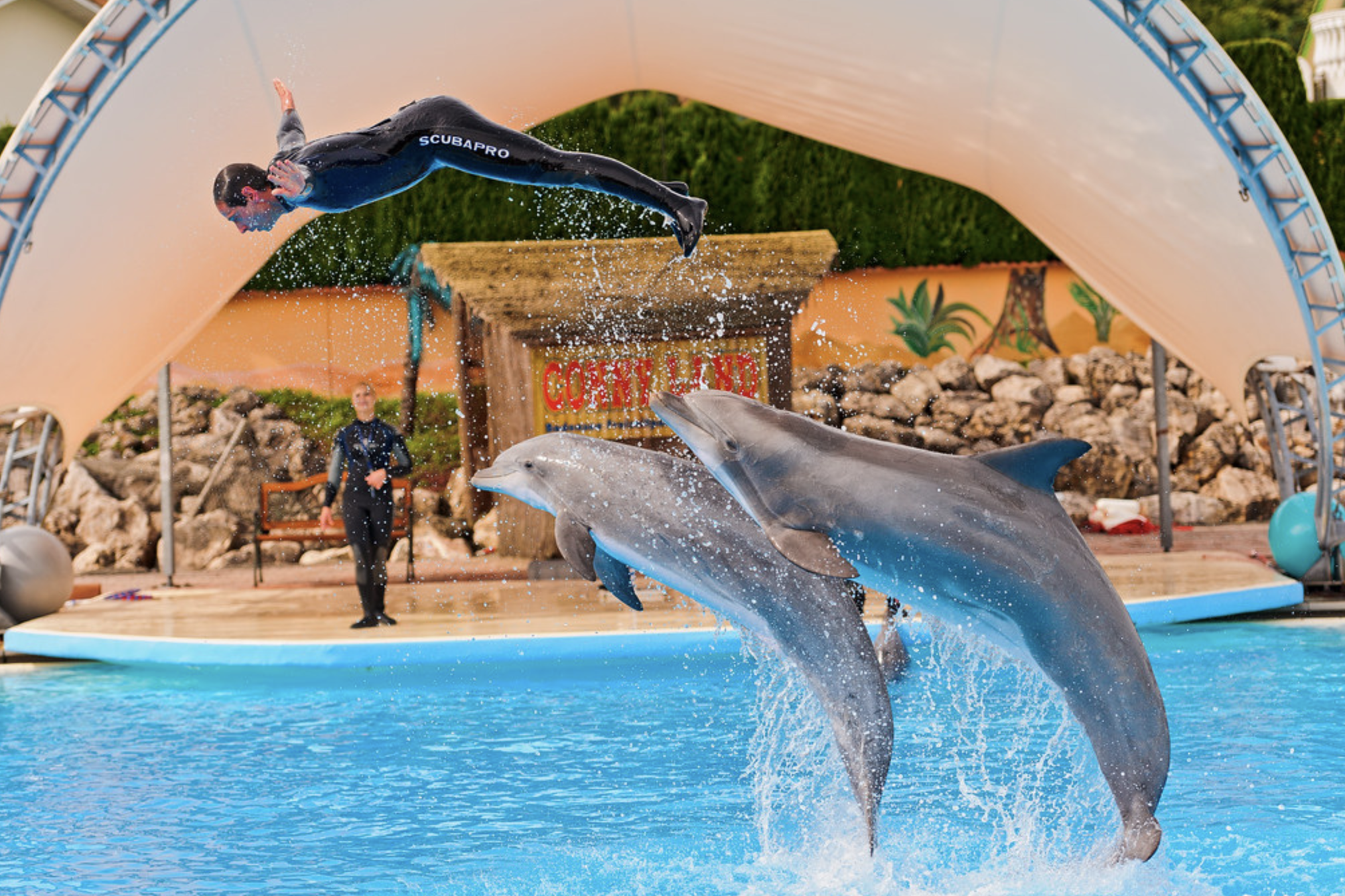 Benidorm is home to Aqualandia, the largest water park in the province of Alicante. It's located 50 kilometers from the city, so we recommend that you pick up a hire car to get there with your children. Don't know where to hire a car? Firefly Alicante offers great deals at a low price. By the way, it's better to book a hire car in advance.
As the first Spanish water park, Aqualandia Benidorm appeared in 1985 in the Sierra Helada Natural Park. Today it covers an area of ​​about 150,000 square meters and has slides and pools for children and adults.
It's nice that the smallest visitors will also find something to do there. They can frolic in Adventureland and Laguna - shallow pools with slides, fountains, and water pistols. At the same time, children taller than 1.25 m can swim with their parents among the rocks in the Niagara pool, splash in the Geyser pool or relax under a massage shower in the Grand Jacuzzi relaxation zone.
Another great way to explore the entire Aqualandia area is to trust the slow flow of the Amazon River. In addition, Aqualandia in Benidorm has 8 water slides. Little daredevils can try Mini-Zig-Zag and Splash. Well, teenagers and adults will enjoy steep and long slides.
If you get hungry, Aqualandia has several cafes, and ice cream stands on the territory. There's also a picnic area in the park.
Safari Aitana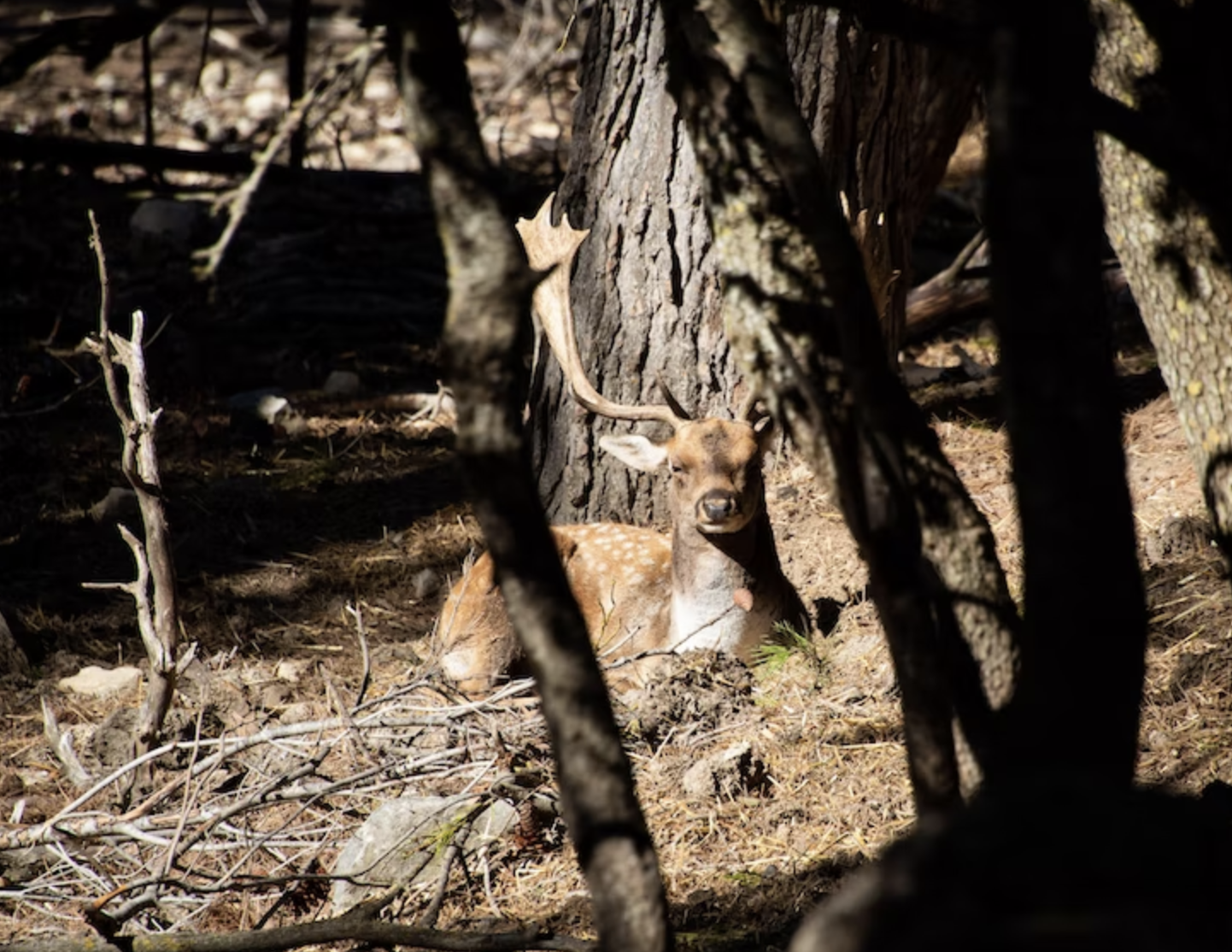 This is a great place to get in touch with the wild nature and enjoy the mountain scenery. Safari Aitana is a park where animals live in the wild, while people can observe them from a distance of several meters. The park has collected animals from all continents of the globe, so here you can see a lynx, llama, goose, marabou stork, deer, exotic watusi bull, giraffe, and elephant.
All animals enjoy their native habitat and therefore they feel completely free. On the territory of 1.5 million square meters, there are forests, rocks, areas of the savannah, and water reservoirs. The entire area of ​​the park has 2 separate parts. One of them is only accessible by car. Children will enthusiastically watch the hippopotamus bathing in the lake, the tiger basking in the sun, and the antelopes, zebras, and camels grazing together.
If you use the guide services, you can attend the animal feeding, and if you're lucky, treat an elephant with a carrot. Note that especially dangerous animals are still behind the fence.
Another part of the park is suitable for hiking, during which you can meet curious little animals - squirrels, raccoons, chinchillas, and parrots. Also, there are larger but kind animals, including goats, donkeys, and ponies. You can take a photo with them if you want.
Mundomar Nature Park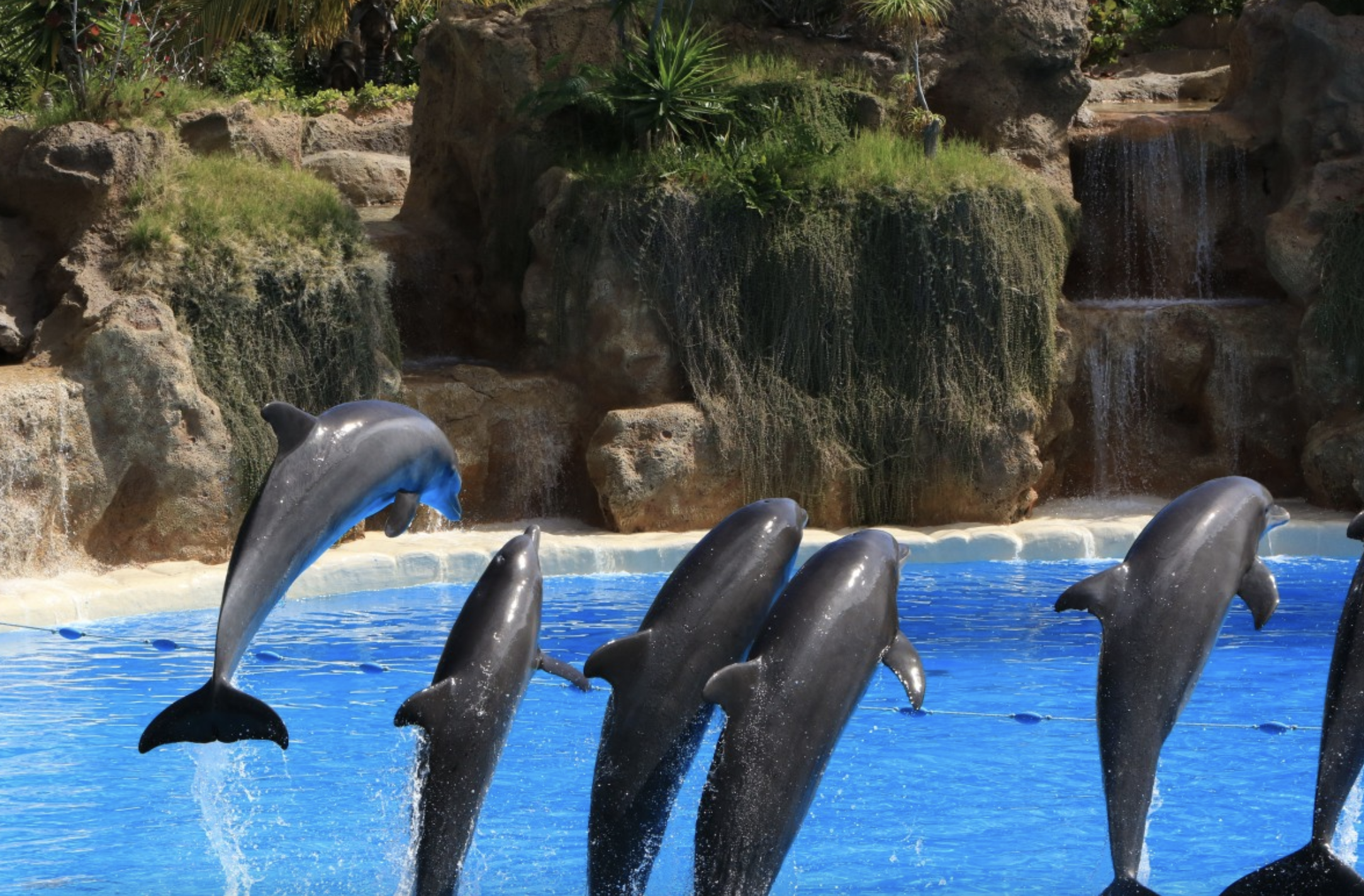 The Mundomar Nature Park in Benidorm invites you to have a great time with the whole family. The park began work in 1985 and now it covers an area of ​​about 60,000 square meters. Its territory is home to 80 species of animals and birds.
The name Mundomar means sea world. So, it hosts an impressive dolphin and fur seal show. The dolphinarium can accommodate up to 1000 people, but the show is clearly visible from any point. By the way, if you want to be not only a performance spectator but a participant, then sit closer to the pool.
Mundomar Nature Park also hosts other colorful shows such as the parrot show. These birds demonstrate both their bright plumage and numerous talents. The show changes every year, so you can add Mundomar to the children's entertainment list over and over again.
Another feature of this natural park is that visitors have the opportunity to feed the animals. Moreover, you can even treat penguins or fur seals.
Terra Mitica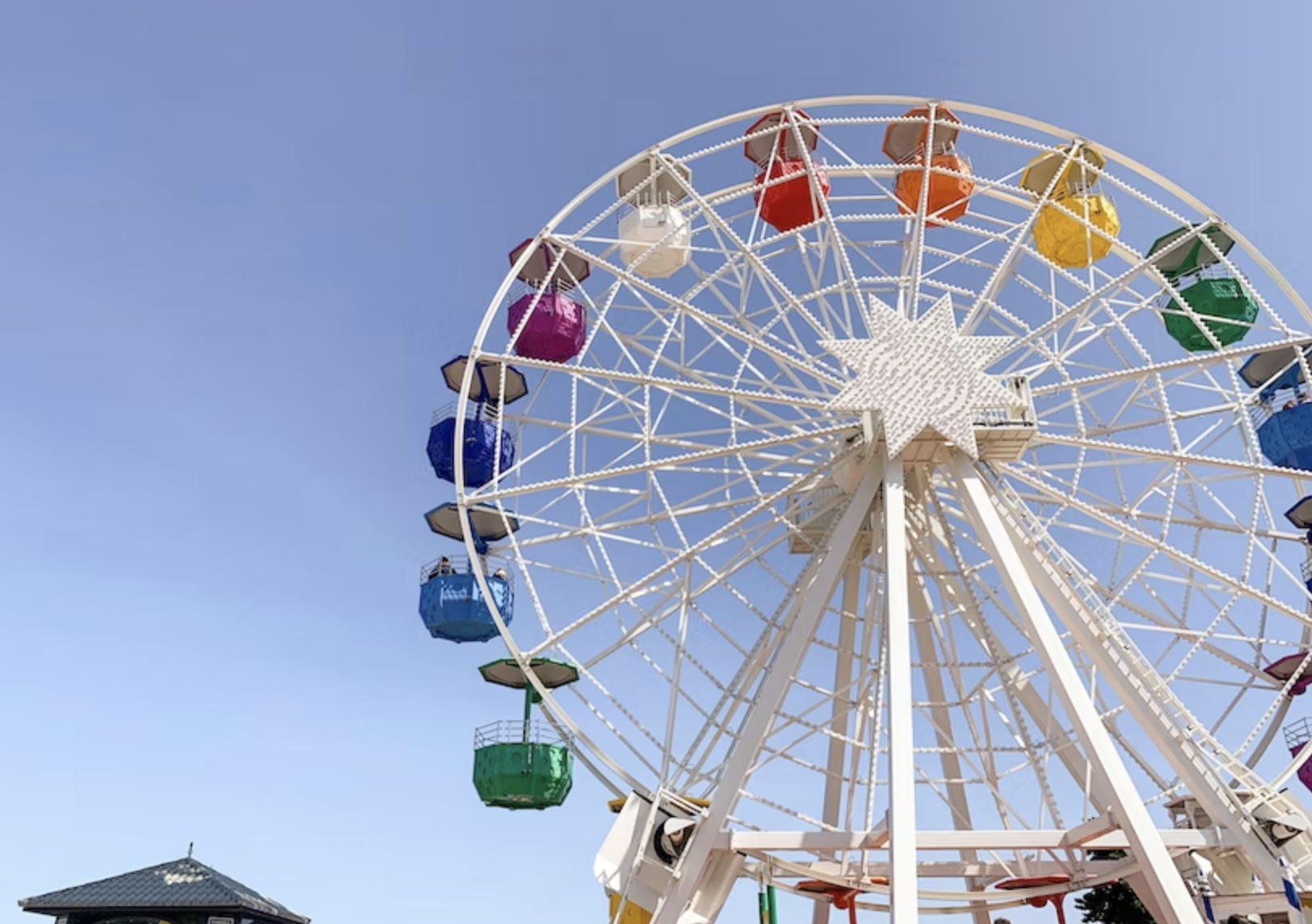 Terra Mitica is a great chance to find yourself in a world of exciting adventures. This amusement park is rightfully one of the most amazing places in Benidorm, and the entire Costa Blanca. The world of boundless joy, adrenaline and fun covers an area of ​​100 hectares.
By the way, the name Terra Mitica means "Land of myths". So if you crave adventure in the spirit of the past, then you are welcome! Opened in 2000, the amusement park houses several entertainment areas. The most interesting extreme rides you can find in this park are "Flight of the Phoenix", "Labyrinth of the Minotaur", "Fury of Triton", "Lost Temple", and "Titanide".
The smallest visitors will also find plenty of entertainment. These include the children's racing circuit, the Rotundus children's Ferris wheel, carousels, and many more swings and slides.
To sum up, Alicante is a paradise for families, especially for children. Your little travellers will enjoy the local parks and feel what real fun is!