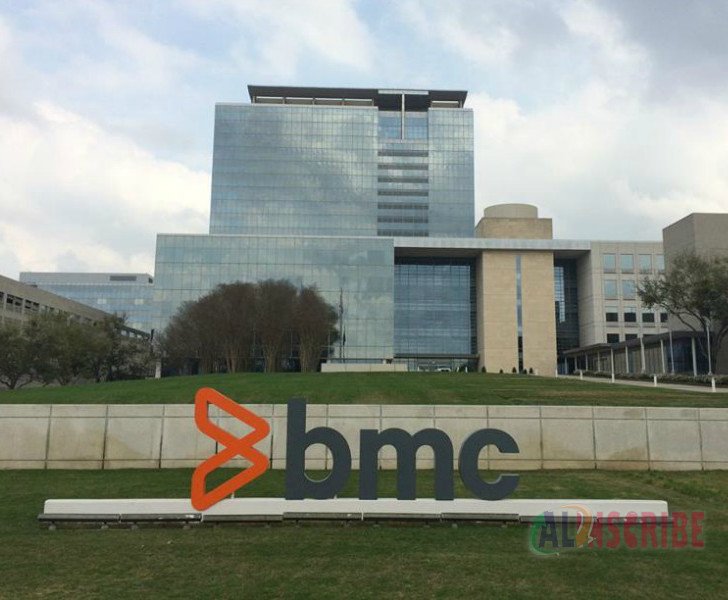 BMC software is one of the leading software companies in the world. Based in America, this technology company produces software and services which helps businesses in shifting from their regular business solutions to digital ones. The company is known to assist businesses with the complete data center automation, virtualization life cycle management, cloud computing management, IT service management, and even performance management. The company's core focus lies in the platforms of mainframe computers, cloud computing and mobile devices. The strategy is that of identifying the digital enterprise management and incorporating Software-as-a-service business model as part of their primary services.
The largest change that came into the BMC software was in the year 2013 when the company shifted from being a public to private company with the main investors which included Golden Gate Capital, Bain capital, GIC special investments private limited, Insight Venture Partners and Elliot Management Corporation. BMC Software has its headquarters located in Houston, Texas US and is known to be in service since 36 years providing SaaS i.e. the Software-as-a-service to their customers.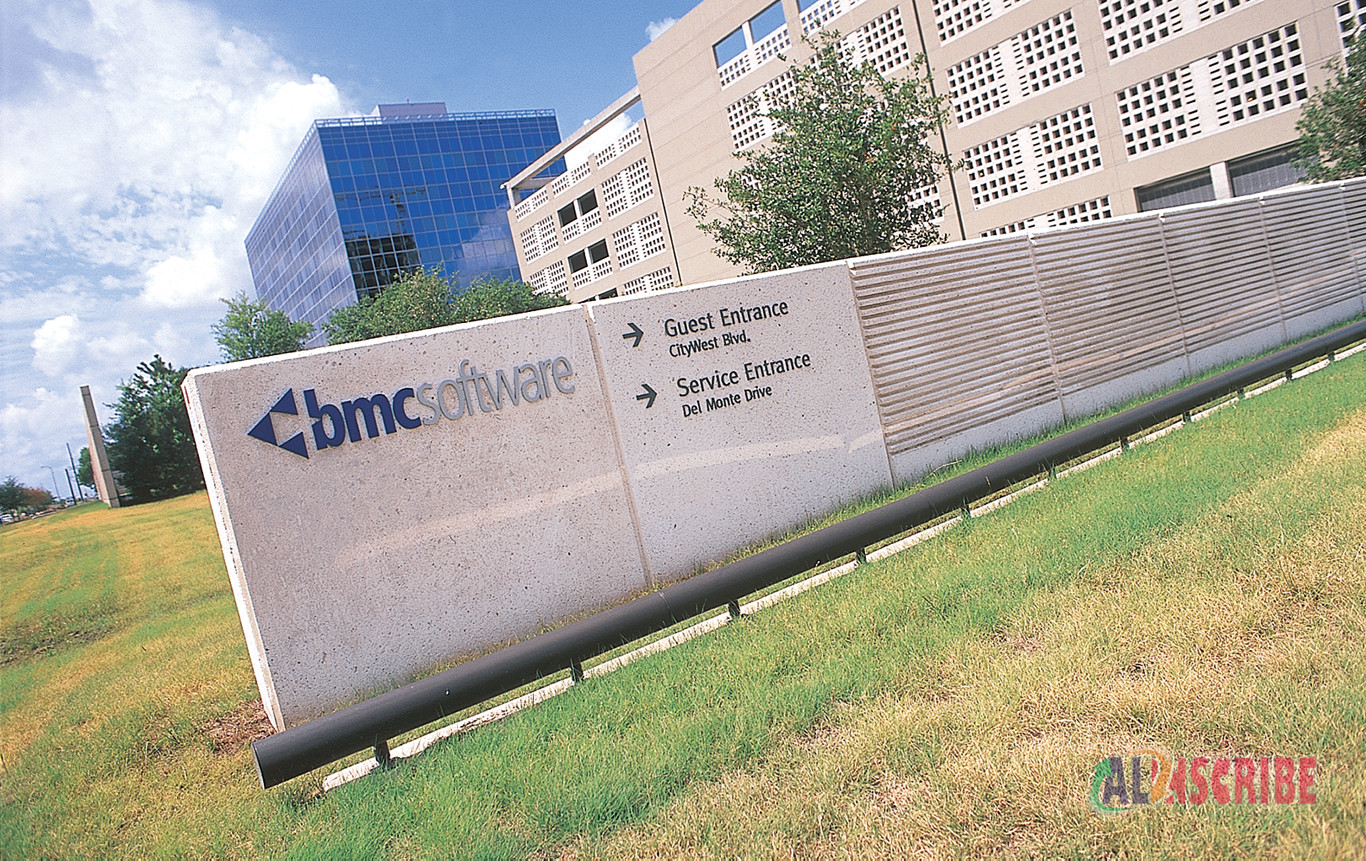 History of the BMC Company
BMC software was founded in the year 1980 in Houston, Texas US by the remote employees of Shell Oil i.e. Scott Boulette, John J. Moores and Dan Cloer. The company name was a formation of the surnames of the founding team i.e. BMC. John J. Moores was chosen as the first CEO of the company.
The firm primarily serves as the software specialist to IBM software and jointly designed the IBM mainframe computers which was the industry standard going by the time. The collaboration however went through rough phases regarding BMC's Software tie-in claim with IBM resulting in litigation between them which eventually lead to their disruption.
The year 1987 saw the replacement of John J. Moores and the introduction of Richard A. Hosley II as the CEO and president of the company. It was in the july of 1988 that the company was re-incorporated in Delware and offered an initial public offering for the BMC stock. BMC Stock's first day trading took place on August 12, 1988. BMC Software throughout its Public Limites statue filed its quarterly and annual statements with the SEC and held its stockholder meetings in Houston in July or August every year. BMC software's stock was traded primarily on NASDAQ with the name BMC S and on the New York Stock Exchange with the symbol BMC.
The key attention to the BMC employees was the Hawaiian shirts instead of the suits that the employees wore to work in Sugar Land, Texas. BMC made a point of paying the designers with the commissions since the very beginning and handled the sales and marketing through emails and telemarketing for its cost savvy ways!
Years of relevance in BMC History!
1990s
1990s saw an uprising in the working and fame of BMC. BMC brought an additional property in Sugar Land in 1990 while in the year 1991 Max Watson Jr was chosen as the CEO and president of the company. Succeeding this the company was able to raise a revenue of $139 millions in the year 1991. With an increased earning, sales and revenue of about 50% the company was able to build up several offices in complexes of Houston area which included Stafford and Sugar Land. The company also built its headquarters in Houston worth $65 millions which is a 20 storied tower and saw its grand opening in the year 1993. The reports started making news and soon all the newspapers paid attention to the working of the company with special mention to Houston Chronicle and Greg Hassell who mentioned in his article of 1991 that BMC having being working in the industry for about 11 years then still used its classic strategies which were common with the small companies.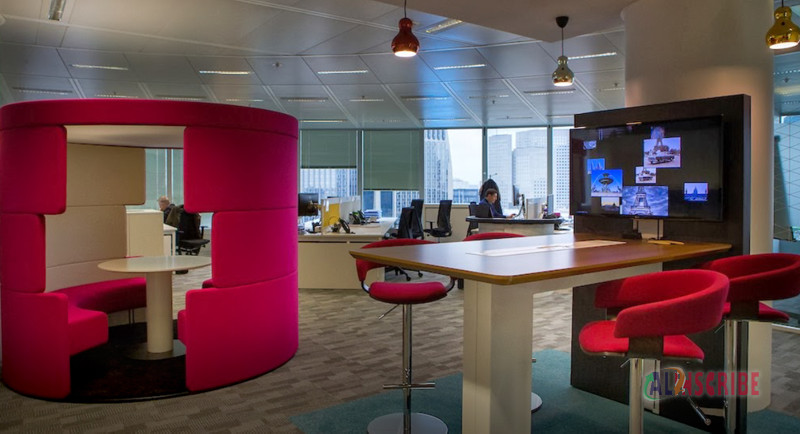 In 1990s BMC acquired Patrol i.e. a data base and systems management product monitoring computer status, database, resources and application network. BMC made an alliance with Digital Equipment Corporation to convert the Patrol and make it work on all Digital operating systems environments. In 1997, BMC purchased DataTools i.e. a private company based in Sunnyvale, California which manufactured data recovery and backup products.
BMC took several acquisitions during this decade with Boole & Babbage, New Dimension Software, and Optisystems as the prime names.
2000s
The beginning of the new century saw BMC investing into the research and technology and working on its product development. The company invested heavily on Interliant, a company which provided rented software for the corporations to work on the internet. This provided them with the application service helping them work uncontrollably on the software without incurring huge costs.
In 2000 BMC acquired Sylvain Faust Inc., Canada and integrated it with the BMC's distributed data management unit. In 2002, BMC dealt with the Dell's systems wherein Dell had agreed to manage its systems with BMC's products and resell them. BMC made several deals and acquisitions in this decade the prominent names amongst the lot were that of Mountain View, Remedy Software, EMC Corporations, IT Masters of Belgium, Marimba Inc., Magic Solutions of Network Associates, OpenNetwork of Florida, ProActiveNet, RealOps, Emprisa Networks, BladeLogic, ITM Software SantaClara, Tideway Systems, Phurnace Software, GridApp Systems, Coradiant, StreamStep, Numara Software etc.
The privatization of BMC Software Management
In the year 2013 the board of directors of BMC made a significant decision to go private. The company ended its time of Public Company, sold off significant portions of its stocks and went private with major investors like Elliot Management, Bain Capital, Golden Gate Capital, Insight Venture Partners and GIC special investment Pvt. Ltd. holding the rights. The IT and cloud computing services were done at a whooping deal of $6.9 billion by this private group of companies. On September 13, 2013 the stocks of BMC software management stood closed on NASDAQ and were no longer listed.
Products and Services of BMC Software Management
Main business service and units:
Service optimization done by the Mainframe Management Segment which focuses on business critical data
Service Automation, Service resource planning and service support by the Enterprise Service Management segment which focuses on servers and networks.
BMC specializes in cloud computing in IT environments, managing mainframes, distributed IT systems and has about 450 softwares working in this line. The BSM platform from BMC works towards the efficiency of government information technology system. BMC offers integration, implementation, consulting, and education services in the software tools and sells software through distributors, resellers, and system integrators.
Author Bio
My name is Hasanuzzaman Sattar. I live in Kolkata, India's second largest city, and a major tourist attraction. I am a 31-year-old Software Engineer with remarkable skill in all fields of Internet technology.
Where I come from
I come from a middle-class Indian family and was born on the 4th of March 1986 in one of the rural areas of the West Bengal state. My hometown is Baharampur situated in the central part of West Bengal. I am the only son in a family of three children, my two elder sisters are married and my father is a former high school teacher.
Even though I come from a humble background, I have always been an outstanding student. By the year 2003, I had completed my higher secondary education with exceptional grades in all the science subjects. By the year 2005, I was right and ready for the West Bengal University of Technology's entrance exams. I was one of the top candidates to be selected for Engineering and went on to attain a bachelor's degree in Engineering with Electronics and Communication. At the age of 23 years, in 2009, I was qualified and ready for professional work.
What I am Today
In December 2009, I joined the Hightech Lab Company as a junior software developer only to rise after a period of 3 months to the post of Project Manager! I've always been brilliant at generating various types of software and after a further working experience of 3 months, I decided it was time to take the jump. In May 2010, after having worked for just 6 months, I successfully launched my very own software company, ALSOFT.
Today, after 7 years, I can proudly say that I have proved my worth on the Internet. I am highly competent in computer programming, C, and C++ programming languages, Linux Operation System, Apache web server, MySQL database design and administration, PHP, Javascript, HTML and CSS. You name it, I know it!
Furthermore, I am an expert at planning disaster recovery for data centers; handling implementation and management procedures of huge databases. Web software development is my dream and I am up to facing all types of challenges relating to computer technology over the internet. I am the ideal person for dynamic website designing and development and have a vast experience in GUI software design.
Future Dreams
I am a highly ambitious programmer and my true goal is to enhance ALSOFT's standing on the Internet as a top ranking online service provider like Google and Bing. On 21st August 2015, I launched this website: http://www.aldictionary.com. Its ranking info is on http://www.alexa.com/siteinfo/aldictionary.com. In just 2 years, this website has 5000 unique visitors from all over the world. I look forward to creating an efficient single platform for all internet users to educate or simply enjoy themselves. I am currently in the process of developing such services; a few have been launched and more are on the way.
Facing problems and challenges is something I enjoy doing. I'm not referring to just simple problems which may easily be solved by using the right formula or appropriate reference material but complicated problems. Complications requiring innovative solutions or brainstorming design requirements. I enjoy being pushed to the limits of trying to figure out what actually could be done with any particular material or method.