Intel Corporation also known as Intel is a multinational Corporation of America and was founded by Gordon Moore and Robert Noyce. Being a world leader in providing the smartest computer processors and developing the most advanced motherboard chipsets, network interface controllers, flash memory, graphic chips, integrated circuits and embedded processors, Intel is worldwide know for its excellence and progress towards the future.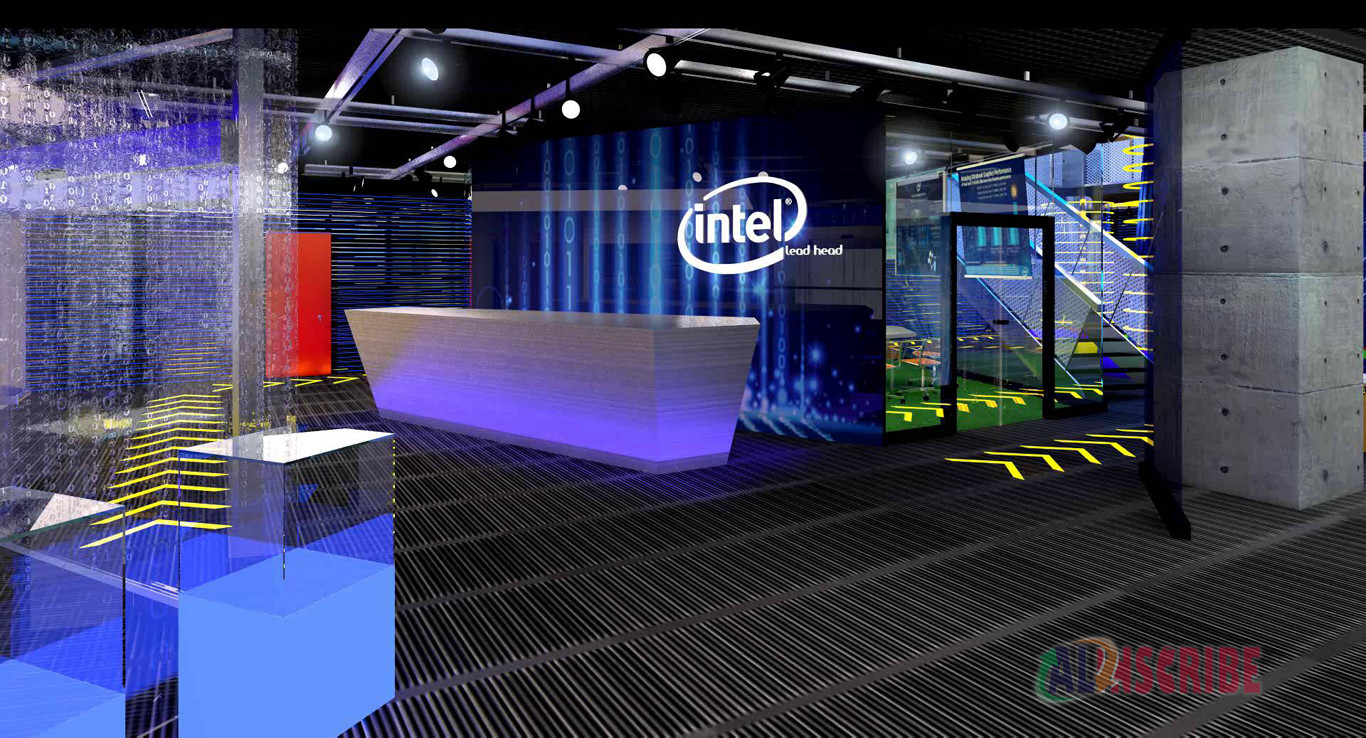 Intel is headquartered in Santa Clara, California which is also referred to as the Silicon Valley. Intel And AMD are jointly the World's largest producers of highest valued semiconductor chips which is expressly used in the personal computers of various companies like Apple Inc., Lenovo, Dell, HP, and of course their own electronics. Most personal computers are made from the chips which were exceptionally designed and produced by Intel i.e. the x86 series of microprocessors.
Intel the joint name for Intelligent Electronics was seen as a vision of advancing towards future with new inventions and has also been colloquially read as Intelligence information in many places. Intel was founded on the 18th July of 1968 and was associated with the leadership and guidance of Andrew Grove. Intel developed its first commercial microprocessor in the year 1971 but it was not until the invention of the personal computers that Intel ALSOFT found its real worth acknowledged. With the invention of personal computers in the 1990s there came huge demand for the smartest of microprocessors and chips which fostered Intel's business and outlined even the AMD (Advanced Micro Devices). Intel's ever lying struggle to beat Microsoft and control over the Personal computers industry went for quite a few years until Intel became the best in the world.
The History of the movement called Intel!
Intel was first founded in Mountain View in California in the year 1968 by Gordon Moore and Robert Moore. Moore was a chemist and Noyce was a Physicist who had both left the Fairchild Semiconductor to found Intel. Arthur Rock became the chairman of the board, helped them find investors and was the biggest help for Intel in the initial days. The initial investment was rock was about $10000 and $2.5 million convertible debentures which kick started the business with a high. In a span of 2 years Intel was able to convert itself into a public company and raised its Initial Public Offering (IPO) for about $6.8 million i.e. about $23.50 per share. Intel's third sharing hand was Andy groove who was a chemical engineer and an employee to the company who ran the company in the later 1980s and the all time high period of 1990s.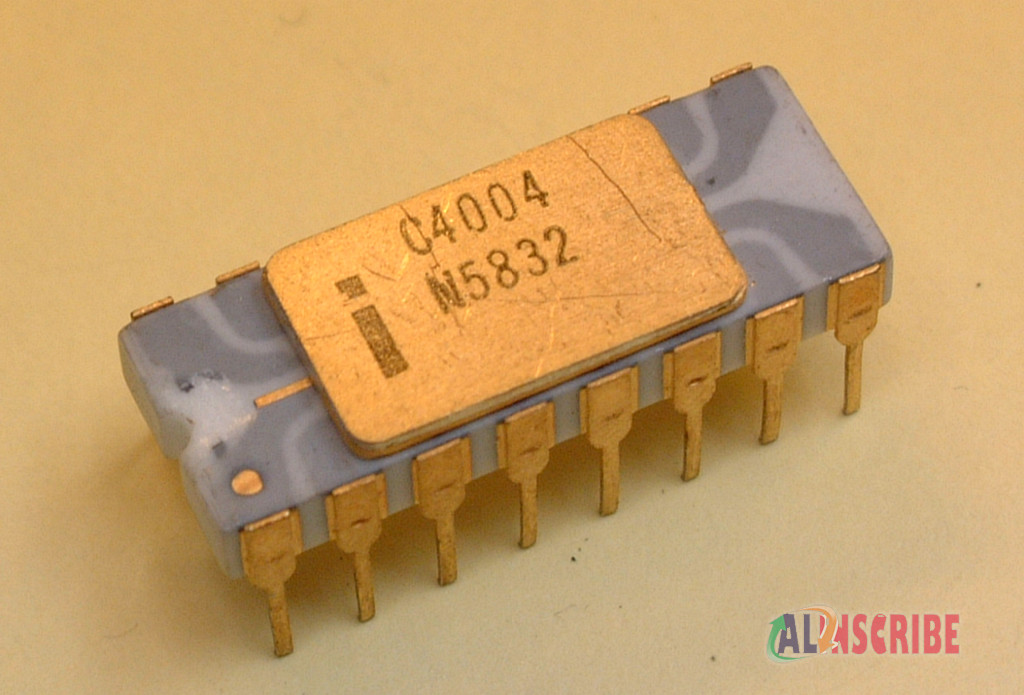 Intel created "Intel 4004" the first commercial microprocessor in 1971 and its first micro computer in 1972. By 1980s the Intel has manufactured a lot of dynamic random access memory chips. Intel had been developing both computers and microprocessors until in the 1980s they were hit by a strong competition by the Japanese technology and IBM demanding more of microprocessors for their computers. This led to the change in the company's dynamics of focusing only on the microprocessors and chips to meet the industry needs which were forecasting a sharp rise in development of computers. With notable expertise and use of advanced technologies Intel managed to not just produce micro processors but also develop microprocessor miniaturized central processing unit which later came in the use of making mini computers and personal computers possibility.
It is in the 1980s that Intel came to be the most advanced, prime leader and the most profitable unit in the personal computer market supplying microprocessors and miniaturized CPU units which led to Intel have an unprecedented growth for about 10 years. In the year 1987 Moore handed over the operations to Andy Groove. Intel launched it ever famous "Intel inside" marketing campaign logo design in 1991 and established brand loyalty. Intel also introduced the Pentium processors in 1990s which is now a household name!
The challenges faced in early 2000
After 2000 Intel's market came to a static slow because of the tough competition given by Intel's biggest competition the AMD. AMD had been Intel's largest competition with x86 architecture market which by now had acquired a significant market share across all products which hampered Intel's position big time. The then CEO of Intel Craig Barrett took some adverse decisions and diversified many projects to capture the market which were to some extent fruitful in claiming back some say in the market.
The lawsuits that marked Intel's life
Intel had been in a number of litigation with the rival companies as well as with the American government these were:
US law did not initially recognize the intellectual property rights of microprocessor topology until the introduction of the Act i.e. The Semiconductor chip protection Act of 1984 which was sought by Intel and Semiconductor industry Association.
Intel sued a few companies who tried to develop the 80386 CPU which although were lost by Intel but made huge loss to the companies on which the suit was made.
There was an Antitrust lawsuit against Intel in the year 1991
AMD claimed on Intel 2 law suits in the year 2004 and 2005 for unfair competition
Acquisitions and development
In the year 2005, Intel went through reorganization of the company's focus with CEO Paul Otellini whose focus was on introducing the processors and chipsets business in platforms like enterprises, health and digital home. In 2006 Intel's XScale assets were sold to Marvell Technology Group for an amount of $600 million with unspecified liabilities. This enabled Intel focus on x86 business and processors.
Major acquisitions were:
Purchased McAfree a computer security technology for about $7.68 million in the year 2010.
On August, 2010 Intel occupied Infineon Technologies in plans of using it in laptops, phones and netbooks essentially integrating Intel's Silicon chips
Intel acquired Fulcrum Microsystems Inc., teimap, 10% shares of ASML Holding, Omek Interactive, Passwordbox, 30% stake in Vuzix, FPGA design company, Cognitive computer company,Nervana systems and more through the years.
Products and services by Intel
Intel has through web development in the years manufactures a lot of microprocessors, chipsets, computers, PCs, smart phones and even laptops. They are:
SRAMS and Microprocessors
8086 microprocessors
X86 4004 microprocessor
X86 8080 microprocessor
80286 microprocessor
386 microprocessor
486 microprocessor, Pentium and Itanium
P to P5 Pentium Processors
X-18 and X-25 solid drives with storage capabilities
Core 2 Duo technology
Server chips
Security systems
High Bandwidth digital content protection
Haswell processors
Wearable smart ear buds with fitness tracking
Weather computing