Data is all around us in various formats, volumes, and varieties. This digital data has a rapid increase rate. Approximately, 2.5 billion GB of data is being generated every day. It is wasteful to allow this data to go unused. Something profitable must be created from this data. Confirming this, researchers have invented the concept of data analytics. Our future lies in the field of data analytics.
Key elements of data analytics
Data analytics is a combination of several technologies collaborating to provide desirable and meaningful output. With the data analytics course, you get to learn about different technologies as well. Some of the key technologies are briefed below.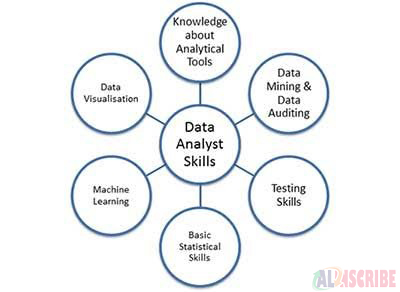 1. Data Management
Before analyzing the data, it should be of standard quality and well-organized. This allows us to build models capable of analyzing complex data and return accurate results. Hence, data management and data pre-processing are mandatory.
2. Data Mining
Data mining studies large amounts of data and discovers hidden patterns within them. The extracted information can then be used to solve a variety of business problems. Data Mining also makes use of Data Management. It also helps in data pre-processing. Data mining is an important technique that can be used to make informed decisions.
3. Machine Learning
Machine learning is capable of training the machine in different ways to understand information and then makes important decisions based on the data provided. Machine learning produces models that can analyze data in an intelligent way and provide accurate results. It is used by organizations and businesses to identify profitable opportunities.
4. Hadoop
Hadoop is a framework capable of storing a huge amount of data. It runs applications in the form of clusters. It uses various, small platforms like a Pig, Hive, Mahout, HBase, and more to collaboratively handle the data and process it.
5. Predictive Analytics
This is one of the more data analytics techniques. It uses statistical algorithms, data, machine learning models, and data mining to identify the likelihood of certain outcomes. The data is mostly in a historical format. Predictive analytics is used in applications such as marketing, fraud detection, operations, risk identification, and mitigation, among others.
6. Text Mining
Text mining is capable of processing text data like books, reports, email content, and more. It uses natural language processing and machine learning. It is one of the emerging branches of data analytics. Its application can be found in blogs, emails, competitive intelligence, twitter feeds, documents, surveys, topic discovery, and more.
Salary Prospects in Data Analytics
The average salary of the data analyst is increasing every year by an average of 37%. In 2019, the average salary is $57,500 USD. Data analysts are hired either on a contract basis or on a permanent basis.
An entry-level data analyst earns an average salary of up to $25,000 USD while an experienced data analyst earns an average salary of $30,000 USD. A data analyst is also offered other perks like a bonus, tips, overtime pay, and more.
Resource box
Learn different technologies that can be incorporated into data science course Singapore with the data analytics courses in India. ExcelR enhances your knowledge with training in real-time applications and projects. With this course, you can surely expect to earn the salaries mentioned above.