"Some of the biggest challenges in relationships come from the fact that most people enter a relationship in order to get something: they're trying to find someone who's going to make them feel good. In reality, the only way a relationship will last is if you see your relationship as a place that you go to give, and not a place that you go to take."
Anthony Robbins – Life Coach and Change Management Guru
A long and lasting relationship between two people committed to each other is the objective of most people when entering into a planned permanent relationship. This is not always the case and all too sadly many of these good intentions end up on the garbage dump of life. This article looks in brief at what you can contribute to having a happy and fulfilled life in a permanent bond with a loving partner.
The Basis of a Lifelong Union
Most people would agree that the search for happiness is the root for entering in a relationship. This could easily lapse in a quest to find someone that will satisfy your needs under all circumstances. Truth is that both partners have needs screaming for satisfaction. Only the mutual satisfaction of needs in a manner that brings contentment to both parties can produce the desired results. The needs that require fulfillment exist at different levels namely, the physical, the mental, the emotional, the social, and the spiritual.
A Closer Look at Our Basic Needs
Everyone wants to feel safe in a relationship. There is no way that you want to return home to your beloved, feeling threatened by the unpredictable and unreasonable conduct that you may encounter. A sense of security requires love, trust, good communication, and respect. All other needs depend on these requirements being met in a cooperative spirit.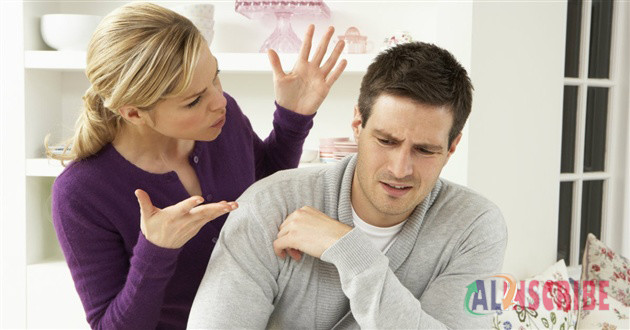 Physical needs – the principal requirement is that there must be unconditional love and acceptance for happiness to be your pleasant companion. Sometimes it may be difficult to reach such genuine love and acceptance. If it becomes a reality, however, it results in wonderful bliss.Your partner has a personality and character unique to him or her. Even if there are less likable traits, they need to be received with understanding.There is a language of love between long-term partners. That familiar touch, often repeated. The look of understanding under trying circumstances. More examples are encouraging words, quality time spent together, the willingness to serve, and the giving of gifts, even if it is just a flower.
Mental needs – your partner needs mental stimulation. A special interest in some or other mental activity like a crossword or jigsaw puzzle can be encouraged and sometimes participated in. Watch a good movie together which can spark a discussion about beliefs and values. Discuss issues of the day. Quality time and mental stimulation combine to provide fertile ground for a deeper bond to develop between spouses.
Emotional needs – trust and respect can fly out of the door in a short space of time. Once erased it can be painful to re-establish. The good news is that it can be done. The power lies with the partner who must deal with these issues. The power to forgive plays a leading role in this event. You can never re-establish trust by always resenting an incident from the past. Forgive and forget is a choice that returns you to happiness.
Social needs – the need for healthy communication bringing the desired results is at stake here. The natural reaction to any hint of accusation often results in the standard response of defense. The skills to communicate differences in this way can be mastered. The art of communicating your needs, emotions, experiences, and thoughts in a cool yet frank way is indispensable.I suggest that couples work out a set of rules on how they should act in the case of differences of opinion.
Spiritual needs – we all have the desire to build up a belief system about our origin, where we come from, what happens when we die, is there an afterlife, and is there a God, can all be classified as our need to find our spiritual truth. Tolerance, acceptance, and support of your partner's quest to find a place in a world that can be confusing and frightening is highly recommended. Maturity and understanding are once again the building blocks of this approach.
The quote mentioned at the beginning of this article appears to embody the best approach to lasting happiness in long-term relationships. It can be difficult to allow your selfless nature to emerge in favor of your selfish nature that constantly screams for the preference of your own needs. This difficulty can be overcome by learning behaviors classified as emotionally mature. Strangely enough this will assure your union a far greater chance of lasting success and in addition will also bring you inner joy and peace, the enduring ingredients of true happiness.