This article is the first of three dealing with the issue of divorce. This first deals with warning signs that you are probably heading for the courts to deal with the legal consequences of the end of your marital union. The second one deals with the surprise of an unexpected divorce action with the title: IT HITS YOU LIKE A LIGHTNING BOLT: SUDDEN DIVORCE. The third one deals with the aftermath of a separation with the title: THERE IS LIFE AFTER A DIVORCE.
The fact that the incidences of marriages ending in divorce are on the rise is generally accepted. No matter how sincere your intention is to make your union a success and to give everything you can in support of this objective, statistics show that your chance of ending up as the ex-spouse of your beloved is increasing. The recent announcement regarding the divorce of Al Gore and his wife Tipper underlines the truth that even in long lasting unions split-ups are more common than may be expected.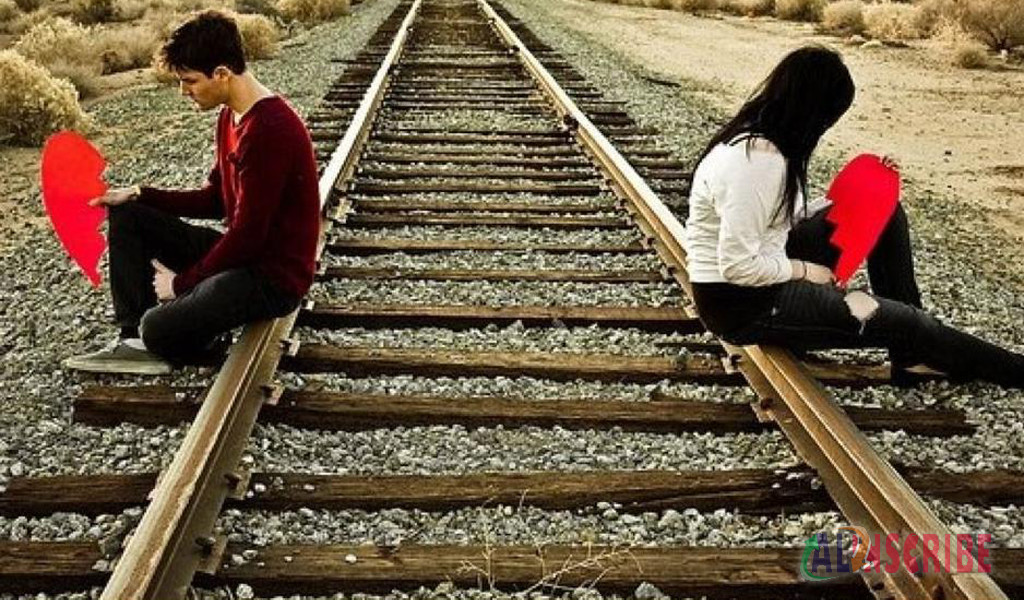 In many cases, one of the spouses involved in the break-up does not see it coming. Let's look at some of the warning signs that may alert you to the ailment in your own relationship, enabling you to exercise a choice to avoid what may otherwise be inevitable. This discussion does not pretend to be a full list of all the warning signs. Such an attempt will, in any event, be fruitless in view of the complexities that underpin relationships and the persons involved in them.
An obvious threat that you should be aware of is the breakdown of healthy communication between you and your partner.This can actually take one of two forms.In the first place, it may be exhibited by increased and constant bickering and fighting. There is, in this case, an oversupply of communication of a nature that is hostile and resentful.The parties often accuse each other in strong language showing little respect for the other participant, repeating old accusations arising from historical events. Secondly, it may take the form of the much more dangerous approach of very little to zero communication. One of the partners may be totally unaware of the pain, the frustration, and the resentment concealing the real emotions of the unresponsive spouse with the parties slowly drifting apart. The danger lies in the acceptance that the silence of the other partner is an indication of the happiness and satisfaction with the present state of affairs.
One of the parties in the marital union has lost hope. Spouses come from different backgrounds with diverse childhood influences. Knowledge of the experiences of your partner and what is happening in his or her inner thoughts may alert you to the feeling of hopelessness encountered by that person.Strategic questions in a supportive fashion about events of the day, what is happening at the place of employment, or what may be worrying that partner may direct you to the detection of despair.
Be aware of the background of your spouse. Differences in upbringing may result in one party being used to and comfortable with plenty of conflicts as opposed to the other party never experiencing unhealthy conflict. Talk about these differences and be aware of them. Cultivate an understanding of your partner to avoid additional stress on your relationship.
Although sex is not the beginning and the end of a marriage it certainly forms an important component of a happy union.Work at the realization of a happy sex life.Be aware that there may be very subtle signs that all is not well in this department.The enthusiasm, the frequency of initiation and the care shown to the unsuspecting party may indicate the need to initiate more adventure in your sexual encounters.
Children is a normal factor in most marriages. There are times when the needs and interests of the children should take precedence. That is acceptable. However, to dedicate the life of one or both partners to the interests of the children will leave you with the empty nest syndrome when the children move out. This leaves you and your spouse with little left between you to work with. Create special opportunities for both of you to attend exclusively to your specific needs.
Trust in your husband or wife is an indispensable component of a healthy relationship.When trust is lost it is difficult to recover.If trust is injured it needs work to return to a position where you feel safe in the marriage with your partner.Forgiveness plays an important part in this process, leaving past events behind.
Comparisons with other couples bring no lasting satisfaction. It fills your head with ideas about opportunities for greater happiness that may be entirely imaginary.So, stop these comparisons and focus on the needs of your own partner.
When friends become more important to you or your partner; know that the red lights are flickering. There is an absence of sharing experiences and thoughts with your spouse in favor of confiding in friends or relatives to share your intimate hopes and anxieties with.Be warned that this is dangerous.
Everything your partner does irritate you.You once thought that the other person was funny.This has been replaced with the cynical view that he or she keeps on telling the same old jokes. His sneeze, his chewing, his drinking irritates you endlessly. Concentrate on the good stuff.As your spouse becomes older so do you and your expectations may receive a startling shock when you get to spend time with another person.
You feel neglected, unappreciated, like a piece of the furniture.Nobody seems to appreciate you, especially your partner.You can provide sustenance to your relationship by treating your partner the way you want to be treated. This living by example often has spectacular results.
You often feel sad and anxious, even depressed.You neglect your own needs and feel that your quality of life is taking a dip.Seek help from a relative, a friend, a religious leader or a professional person.It is important that you get to the bottom of your feelings and address them in a constructive way.
Now that you are aware of some of the critical signs of an ailing relationship it is up to you to decide whether you want to drift into the arms of divorce or save your marriage for reasons only you will be aware of. Help is at hand. It may be well worth the expenses to consult a marriage counselor.