There are so many places you can take your RV, but when you enter your RV for a night of sleep or to get out of the elements or get on your way to your next stop during your travels, you don't want to bring these places with you when you leave.
Benefits of RV Patio Mats
In all of your travels and activities, there is no doubt that you will track debris into your RV from the outside whenever you stop. This is what makes RV Patio Mats a necessity, but these mats serve multiple purposes that can enhance your RV lifestyle on your travels. Here are some of the reasons you need to have RV mats for your patio space.
Set Up Furniture
When you travel, you may take some relaxing chairs along or a small portable table to set up things like your portable grill or food. A patio mat can be the perfect place to do this. What this does is gives you a designated space to set up your things and make space actually feel more like home. A patio mat also gives your space a cleaner look.
Take a Seat
Road trips are also about spending time with family. With that in mind, you may have some family members who have young children. A patio mat makes for a much safer place for children to crawl around or sit without having to be on the grass or dirt. It's a way to keep your space clean and your kids clean too.
Protective Barrier
The outdoors doesn't come without some dirt and other unwanted items that can enter your RV. There are bugs, dirt, mud, stones and all sorts of other small items that can get stuck to your shoes and be tracked in. Having RV patio mats help prevent that by creating a protective barrier between you and the elements. This especially works after it rains, helping to keep the mud off of your shoes as you step outside to assess the conditions. You can also use the mat as a way to brush off any dirt from your shoes before you enter the RV again.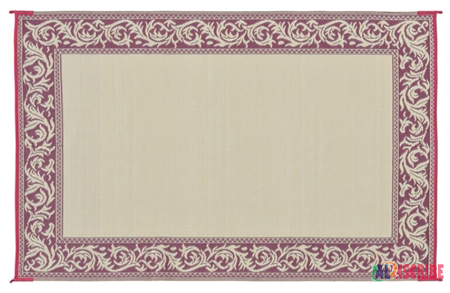 Keep Things Clean
As a protective barrier, a mat can keep the area around your RV clean. A patio mat can help keep everything clean. The items that you keep on the mat can stay organized and you have a place to put everything. The mat is also easy to clean when you go to pack things up so you can remove all of the dirt that gathers on it from use.
Easy Setup and Cleanup
A patio mat can be easy to set up and comes in many different styles and sizes to make it easy to have one for any size RV. When you set up and clean your space, you want to do it quickly and easily so you can spend more time enjoying the outdoors and hanging out with your family and friends.
With RVupgrades, you can get RV patio mats that are perfect for your RV space. RVupgrades has everything you need to make your traveling experience perfect and more enjoyable.
At RVupgrades, you get great pricing on all of the accessories and travel necessities you need for your RV and the help you need to find the parts that work best for your RV. Check out the product selection, read up on the products available and start to make your plans to get the best products that will make your travels that much better. It's all possible with RVupgrades so start shopping today.
For more information about RV Parts and RV Leveling System Please visit : Rvupgradestore.