Blogs are no longer seen as a hobby one could indulge in every now and then to rant about an issue or share an interesting anecdote. Blogging today has become a legitimate profession, there are people who earn a substantial amount every regularly with their blogs.
If you are passionate about writing and have a love for words, then this the best time for you to hone and showcase your creativity. Blogging is a lucrative career option for amateurs and professional authors to establish or expand their reader base. And with the blogging tools and builders available online, anyone can create an attractive blog from scratch and upload the kind of content they want.
The right blogging platform can work wonders for your online reputation. Now, most blogging platforms online claim to offer the best features, but in reality, are only distracting you with their several add-ons, partner ads, and whatnot. But don't you worry, we have compiled a list of the top 5 website builders for writers, so dig in and try these out.

Wix has a lot of similarities with another blogging platform called Blogger. This website builder is equipped with an ADI framework and a drag and drop interface. It takes but a few minutes to build a functional and effective website/blog to publish all your work in.
Wix offers users a selection of some of the best themes and templates. These templates are pre-filled, optimized for mobile phones and customizable. Among these, the author website template and the author portfolio template are best suited to your needs. Elegant and attractive, these themes come with tools to add images and text, headers, footers, page numbers, etc. on the post.
Wix even offers users a mobile version, where one can respond to comments, manage posts, and even share content on social media. And as your blog grows, you can collaborate with other bloggers and feature their work. It also allows you to get a preview of their website as it would appear on the reader's browser.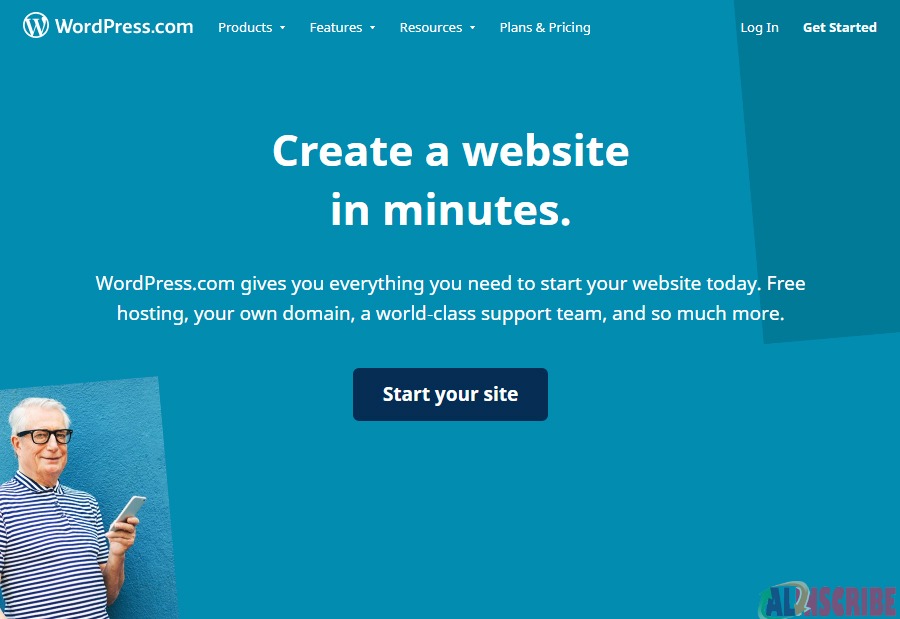 WordPress is among the most popular website builder for authors, powering almost half the blogs you see online. It supports budding at authors and creative writers market their books and boost their readership. Armed with a set of reliable tools, a live editor and a collection of stunning themes - WordPress is the one-stop solution for all your blogging needs.
At WordPress, people both self and shared hosting options. First-timers generally opt for shared hosting because it's safer and easier, though you don't really get control over every aspect of the blog. After picking a hosting option, the next step is to find the right theme to suit your blog. There are numerous themes that cater to authors which can be edited to suit the users liking.
With WordPress, one can add a cover image, insert a short description of the book, including reviews and ratings by prestigious critics and media houses, etc. to boost the credibility of the book. It even creates an e-book version of the content, optimizing it for mobile devices. The content adjusts to the screen size and resolution of mobile screens. Your readers can even bookmark or highlight specific sections of the book, share the book on social media and leave back feedback specifying the areas where the author needs to work on.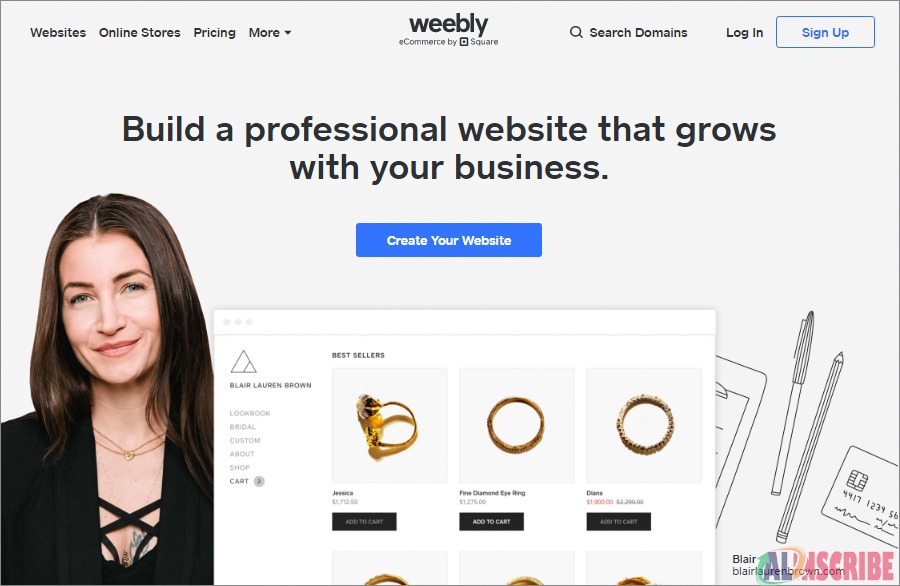 Weebly is perhaps the easiest free website builder for writers out there and offers a great deal of flexibility and freedom to create posts, have private discussions and manage comments from readers and reply to them. The platform offers free web hosting and domain registration services. Plus, Weebly also comes with a free plan, offering all the standard blog building tools and services to users with a click of a button.
Weebly offers a drag and drops WYSIWYG interface for designing a blog from scratch. All one has to do is pick a template from a wide collection of free readymade layouts, edit it and add all the elements required and then publish it. Each of these themes includes an in-built form builder, privacy policies document generator, etc as well. With Weebly, users can get a preview of the blog as it would appear on the reader's browser.
Writers who want to publish an eBook or expand their reader base can make use of the mobile-friendly version that Weebly automatically creates for you. Other than that, you can also share the content on social media. It is the perfect recipe for success online!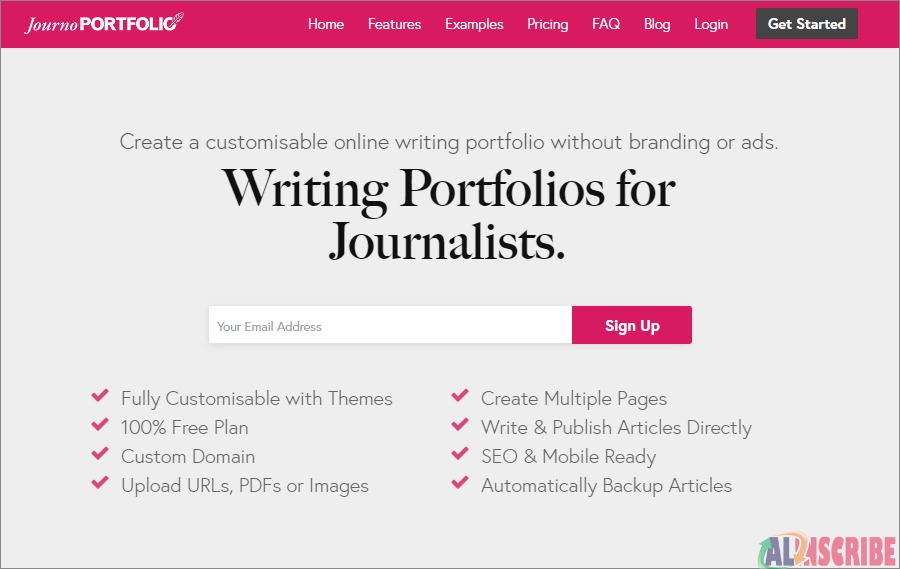 With a stunning interface and a dashboard full of customizable tools, Journo Portfolio is tailor-made to suit the writer's needs. The blogging platform is free, offers domain registration and web hosting services, is SEO friendly and even offers cloud backup. At Journo Portfolio writers and journalists can write articles and post them directly from the platform.
Here you can create multiple web pages, manage more than one account from one place. The interface is simple, minimalistic and easy to work with. You don't need any special technical skills or complicated coding to create a blog, a basic understanding of blogging is enough to get you going.
Moving on to the designing aspects, there is a wide range of themes to choose from. All these themes are optimized for mobile screens, feature retina ready made graphics, and can be edited to suit your liking. There is also a portfolio builder, a contact form generator and actionable newsletter options to manage your subscribers effectively.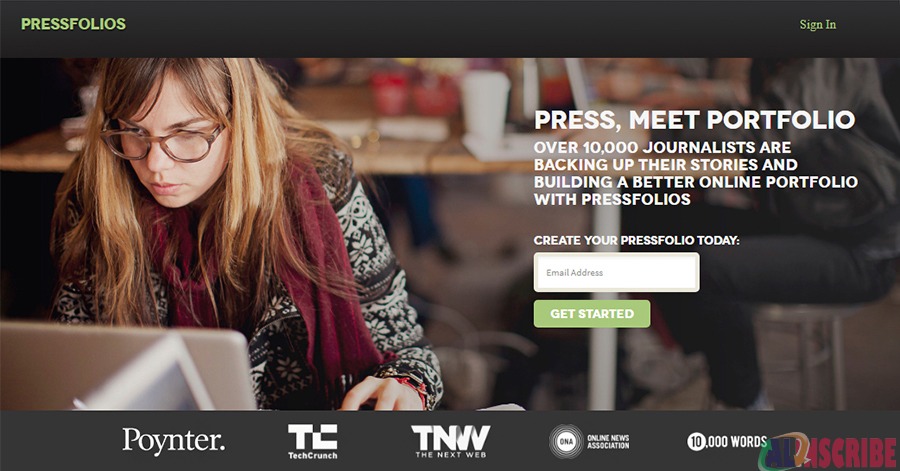 Pressfolios is a platform which caters to budding journalists and reporters. The basic pack offers full-text backup and about 250 stories among other features. The premium package includes custom domain services, additional cloud backup, and control over the viewership and a set of powerful analytical tools.
Pressfolios is very user-friendly with a point and click interface, that allows users to create content blocks or sections for each post or report. Clicking on the 'View by Section' will show you a comprehensive list of all the content in one place. It allows writers to create a stunning portfolio, showcasing all their work along with a resume at the end of the page.
Pressfolios also works well on mobile phones, though we did encounter a few glitches that need improvement. For instance, the content doesn't quite fit the smaller screens. Other than that, we did not find any other major problem, the templates are all practical and editable, the images and graphics look great and the social media tools are also on point.
The Bottom Line
Blogging is not all fun and games, for, behind those quirky posts and cute comments, there is an intricate framework that is at play, allowing bloggers to create an online identity to gather more views. These free blogging platforms allow budding writers and authors to complete control over their content and the viewership..
Freelancers and first-time bloggers are usually looking for a platform that's simple, intuitive and easy to handle. We would like to recommend WordPress and Wix for beginners.