Just let the words 'horror escape rooms' reach your ears, and a wave of either thrilling experience coming up, or scary imaginations would get you goosebumps all over your body. Isn't it right?
Well, you'd be thrilled, excited, scared, anxious, or nervous. It all depends upon the kind of person you're, but even still, you can check up some cheat codes for your triumphant escape. Maybe your friends are planning to push you inside a horror escape room, and that's why you must read it to the end, or else you might lose your cool. Who knows?
Following this, you'll end up prepared to experience the thrill to the end and wouldn't be as anxious as you might be. So, let's quickly begin!
1. Time is precious, so don't waste it by repeated attempts on one clue or lock
Are you looking for the worst things to happen to you in a horror escape room? Let's just assume you could lose the lives of your loved ones, or worst of all, you will be kept in one room for a very long time. That's why, while scanning for clues, you need to also check for all the other clues so that you don't waste your time with the bad one.
It's time for you to be as smart and quick as possible. You don't have to attempt the thing thrice again and again and then fail with no clue at all. Do your best at solving the first clue.
Check the second, and if you're not fast enough, you'd better consider going for the third and final one. Also, choose your teammates wisely. You can't tell who is going to be your allies and who'll be the enemies.
2. There Might Be a Clue Hidden
In those dark, scary rooms, there are some spots of light, and at some places where the actors who would come to scare you off might go away, giving you a verbal hint. That's where you need a hold on yourself and run your brain to lead the way. These are small clues for you to get through. Just try to be calmer.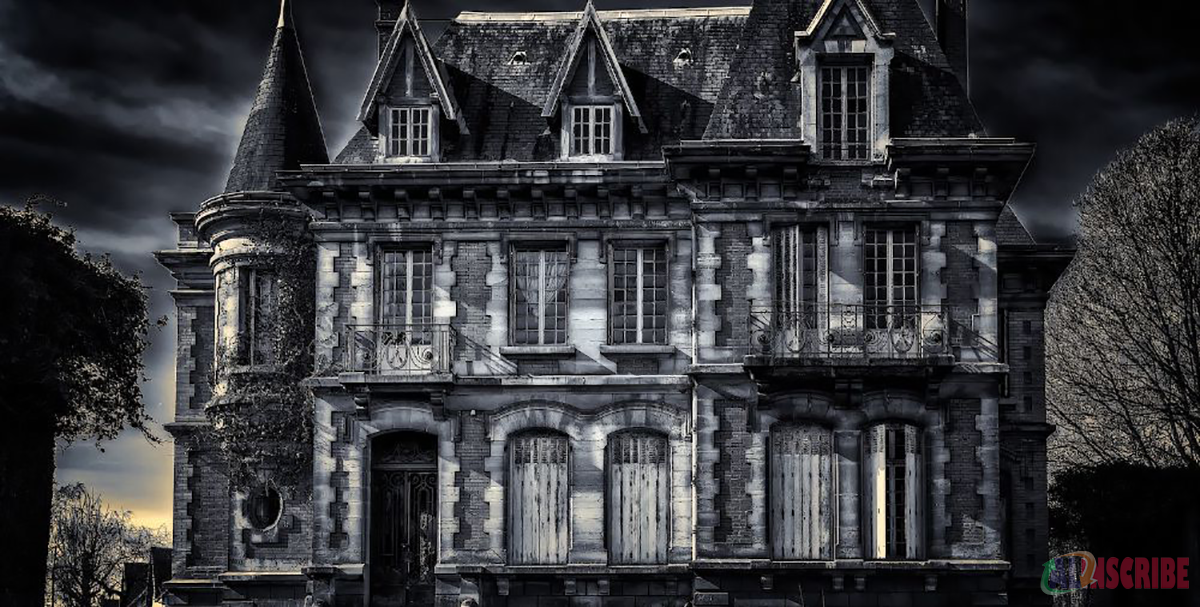 3. Make use of everything you see to escape from the room
Darkness, naked walls, unwelcoming sounds, stray figures lurking, grotesque monsters, evil clowns – every possible clue will be provided to you for this pre-planned game. Now, after you get inside, you'll be guided by the room's green light to the next room. You'll have to find a way to get out, and you'll also have to test every secret weapon provided for you. And that's exactly what every horror escape room offers, so use them wisely.
4. Don't stay quiet, Speak up
If you're stuck inside the room, then your body will be turned off – silent. The escape room play clock will run out faster than you think. You need to ask the question about the way out of the room at least thrice in the 60 minutes. And if the answer to your question doesn't sound realistic, then act accordingly.
5. Stay calm and don't panic
You don't have to panic while facing the monsters because when you look for one, the monsters will get startled.
Don't be scared because they're the criminals, and their plans won't succeed. Believe in yourself.
Don't run because they're going to follow you. If you are sitting alone in the room and have enough stamina, it's good that you don't need to touch the walls because monsters don't like the contact of objects.
Avoid stepping out or going towards the other side.
Use the non-verbal method If your teammate is a poor communicator or deaf, then you'll be better off with a communication session before starting to play the game.
And if your teammate is a monster in disguise, you'll have to use the non-verbal method to communicate your intentions.
6. Play a Ghost Game
You're with your friends in the horror escape room, and you know one amongst your team is strong by heart. You're scared, but you see, he is quite good at handling the scariest turns even. Now it's time to scare him off.
Believe it or not, at times when you're inside a horror escape room, scaring another person might help you ease and add a little more fun. But don't go too far or do this with a light-hearted person.
7. You're Safe All Along
After entering the escape room, you've even cleared a few levels, but it is getting scarier for you now. Don't be strict with yourself. If you feel uncomfortable anyway or do not want to further the game, just don't. As you have an option to quit in the middle of a mobile game; so you have it here. And that's perfectly fine. Your safety is what matters first.
8. Wear Right Clothes to Avoid Hassle
If you're all set to plan for a trip to horror escape rooms, be in a state which may not create a problem for you, or you need special attention to them. Just as you have guidelines for the type of clothes at some places, it's the same here too.
Wear what you're comfortable getting dirty because, at some places, you might need to crawl.
Try not to wear too baggy or too tightened clothes, be comfortable as you're in your tees.
A closed-toe shoe would be a perfect choice.
With all these on, you're set to go.
9. Control Your Fists
Inside a horror escape room, if you encounter someone acting as a ghost, don't plunge your fist on him out of scare. To add fun, distract you from the game, or sometimes even give you hints, there are actors who act as ghosts and jump in your way.
That's their job, and if you're scared, that means they've done it well. But that doesn't mean you would hit them or swing a punch on them out of excitement.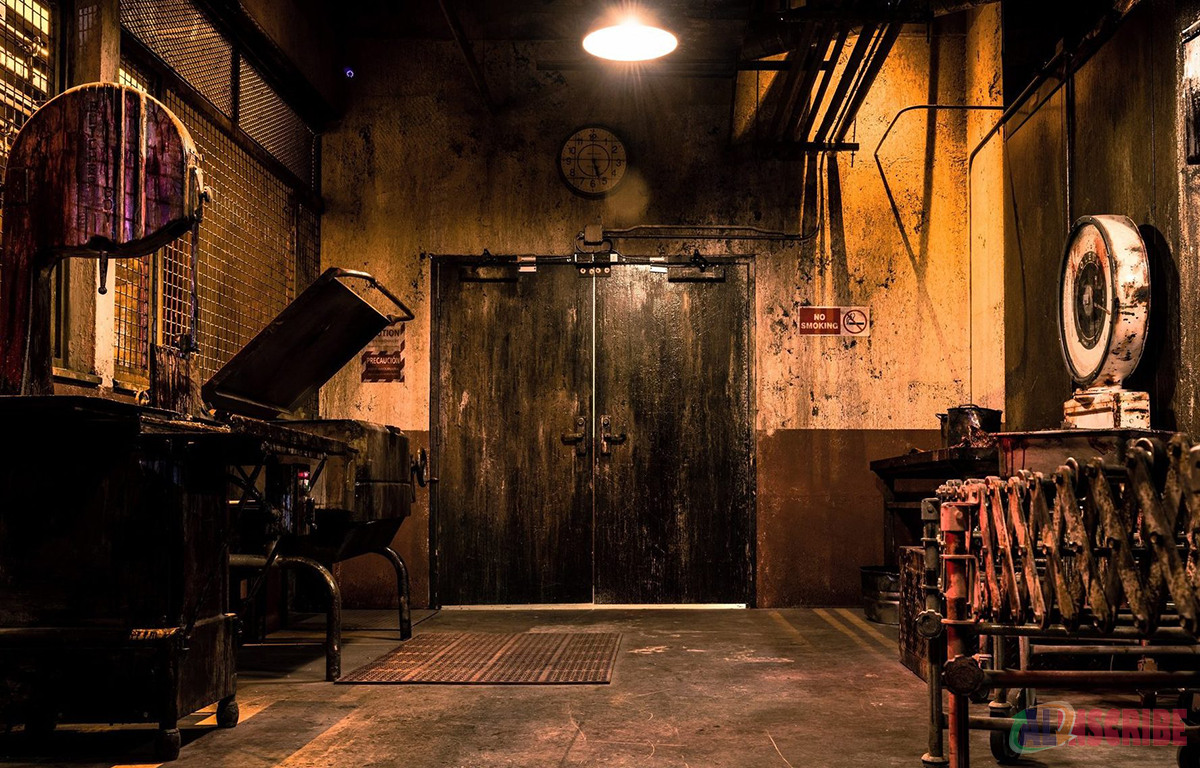 10. No Random Runs
At places where there is no light at all, don't get panicked and run in any direction. Otherwise, running without knowing which direction to go might end you bumped into a wall or tripping and falling over something, ultimately hurting yourself. In such cases, be calm and don't panic.
You'd be rescued in case of faults, or else you'd see a way to further the game. All you need to do at the moment is to stay at the place you're.
11. Know Before Stepping In
Lastly, in case you have a special health condition like you have anxiety issues or you're pregnant, or you're having some other medical issues, it is suggested for you to reconsider your decision to avoid any sort of complications later. Before entering, also check whether physical contact is allowed for the actors while acting out. You may also confirm whether the door would still be open or will be locked in accordance with the game. You've every right to know and decide.
Conclusion:
So, if you're looking for an exciting and unique way to spend your next night out, be sure to check out an escape room as soon as you can! And as you can see from this blog, they're a lot easier to escape from than a horror escape room! If you're interested in trying a horror escape room, be sure to check Breakout! The Breakout escape room also organizes fantastic party events like birthday celebration parties, Zoom birthday parties, virtual birthday parties, kids birthday parties, corporate virtual team building activities, online team building games for remote employees, and many more.