Digitization and globalization has created several job opportunities over the time. There are now multiple job positions which did not even exist a decade earlier. These type of job opportunities are secure options that can be helpful in building a financially comfortable future. However, there are always confusion looming over these factors. There are so many varieties of professions available that people might often get confused about the one they should choose for building a career in.
In order to help you with the confusion, we have made a list of 15 highest paid jobs that you should choose for yourself. We will discuss the job and its salary range, so that you can easily choose your preferred one. So, let's get into the list.
1. Data Scientist
Data Scientist is officially the highest paid job in 2023. Data take the top spot in crucial aspects for a company. Large companies usually have a ton of data that need to be managed on a daily basis and that too by an expert. The primary work of data scientists include gathering large amounts of data and analyzing them in order to develop valuable insights that can help organizations in achieving their goals easily and effectively. Data scientists also incorporate visual presentations for making people understand data and trends without facing many issues. In this 21st century data scientists are one of the most important personnels for companies to survive in these ever changing industry.
Salary potential:
$97,658 (US)
£60,000 (UK)
C$109,802 (Canada)
Skills needed:
Statistical knowledge
Analysis skills
Interpersonal skills
Data story telling
Critical thinking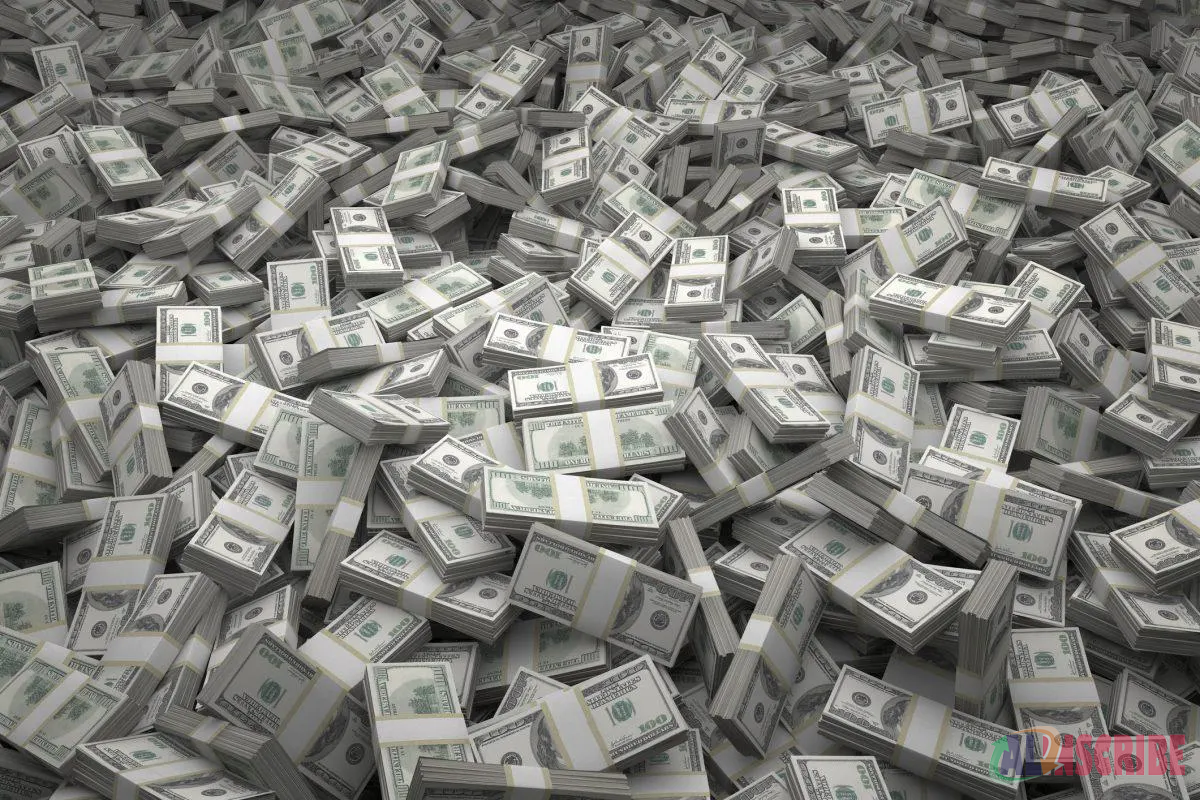 2. Software Engineer
The second highest paid job of 2023 is the job of software engineer. In this era of internet software and applications play a vast role serving the users and determining tehri customer experience. The position of software engineer is one of the most crucial positions in an IT firm. They are responsible for not one but multiple responsibilities, starting from developing software, testing, documenting, guiding juniors and many more. They are also responsible for understanding the client's requirements and creating documentation that will help the team in developing software to meet the requirements of the clients. Hence, studying computers and building a career in software engineering can pay off big time.
Salary potential:
$121,758 (US)
£99,000 (UK)
C$248,000 (Canada)
Skills needed:
Logical thinking and problem solving
Communication skills
Programming
Teamwork
3. Investment Banker
Investment Bankers take up the third place as highest paid jobs. The role of investment bankers are to advice companies and corporations and sometimes even governments regarding financial aspects. Investment bankers are also in charge of managing the company's Initial Public Offering (IPO). Being an investment banker can be very fruitful as these individuals are bound to flourish if the clients do good financially in their industries.
Salary potential:
$115,465 (US)
£90,000 (UK)
C$180,000 (Canada)
Skills needed:
Finance arrangement skills
Time management skills
Equity financing skills
Networking and communication skills
Negotiation merging and acquisition
4. CEO (Chief Executive Officer)
The Chief executive officer is the highest rank executive position that a company can offer. It is also the 4th highest paid job in 2023. CEOs are responsible of several factors including managing and handing corporate affairs, managing resources and supervising the managers. CEOs are the face of the company, and they are chosen by the board of directors and shareholders. They are also the ones to implement and overview several growth strategies for the growth of the company.
Salary potential:
$156,412 (US)
£176,000 (UK)
C$259,000 (Canada)
Skills needed:
Leadership skills
Communication skills
Management skills
Decision-making skills
Teamwork and organization skills
Other diverse skill set
5. Surgeon
Surgeons are 5th highest paid job positions of the world. Surgeons are medical professionals who are required for performing surgeries on patients. Being a surgeon is not really easy. Surgeons have to go through years of education, training and practice in order to gain the chance of operating independently on patients. They have to pull long hours as well. Their working hours are usually divided into two parts, one is office hours, and another is operative hours. Office hours are meant for meeting with patients and operative hours meant for surgeries. All in all, it's a demanding job that needs to be performed without losing focus.
Salary potential:
$208,000 (US)
£120,000 (UK)
C$180,000 (Canada)
Skills needed:
Attention to detail
Stress Management
Time Management
Communication
Teamwork
Organization
6. Anesthesiologist
Anesthesiologists take up the position of 6th highest paid job of the world. Anesthesiologists are the kind of physicians who are trained in preoperative care. This job is considered as one of the highest paid job as these individuals take an important role in surgical procedures. They have to take care of the correct dose of anesthesia is given to the patients. They also have responsibilities regarding patient's vitals and the post-surgery procedures by monitoring their recovery and pain-medication.
Salary potential:
$326,296 (US)
$192,000 (UK)
C$408,000 (Canada)
Skills needed:
Critical Thinking
Stress Management
Focus
Problem Solving
Teamwork
7. Physician
The 7th position highest paid jobs are claimed by physicians. Everyone knows who a physician is, they are the doctors who usually treat various diseases that are associated with internal human bodies. There are two categories of physician. The first one is a general practitioners, who take care of general issues associated with human body. The second one is a specialist physician, who are specialized in a specific area. They have extensive knowledge in a specific area. People often seek help of a specialist physician when a general physician refer them to one.
Salary potential:
$227,000 (US)
£102,000 (UK)
C$252,000 (Canada)
Skills needed:
Emotional Intelligence
Problem-solving skills
Attention to details
Communication skills
Resilience
Teamwork
8. Neurosurgeon
Neurosurgeons are 8th highest paid job position of the world. Neurosurgeons are individuals trained to diagnose and treat patients having issues with their central and peripheral nervous system. Neurosurgeons are one of the highest-paid doctors to exist and their demand in today's world is beyond imagination.
Salary potential:
$496,000 (US)
£120,000 (UK)
C$180,000 (Canada)
Requirements:
An MBBS degree
PG in neurosurgery program
Staying updated regarding all the important new advances taking place in neuroscience by adding regular meetings, seminars and so on.
9. Oral & Maxillofacial Surgeon
9th highest paid job position is claimed by Oral & Maxillofacial Surgeons. Oral & Maxillofacial Surgeons are one type of dentist. However, they are a little bit different. The primary job of these individuals are to perform surgical treatments on face, jaw and mouth. Their primary focus stays on the soft and hard tissues.
Salary potential:
$333,293 (US)
£249,253 (UK)
C$ 292,757(Canada)
Requirements:
A dentistry degree
Training in OMFS (Oral & Maxillofacial Surgery), four years specifically.

10. Orthodontist
Orthodontists are the 10th highest paid individuals in the world and highest paid ones in the dental field. The work of an Orthodontist is associated with examining, diagnosing and fixing any kind of dental abnormalities to be faced by the patients. Orthodontists also work for straightening the teeth structure as well as crooked smiles. Implementing braces are also the work of Orthodontists.
Salary potential:
$304,000 (US)
£291,000 (UK)
C$245,000 (Canada)
Requirements:
A dentistry degree
a certificate of orthodontics that should be gained through residency.
11. Gynecologist
The 11th position in this list is claimed by the Gynecologists. Gynecologists are specialized on diagnosing and providing treatments for disorders associated with reproductive systems of females. They provide treatments for pelvic pain, infertility, ovarian cysts and many more. The Gynecologists, who are specialized in obstetrics are called OB-GYNs. Taking acre of pregnant women as well as the post-child-birth situation are two of the most important responsibilities of the Gynecologists.
Salary potential:
$299,100 (US)
£208,451 (UK)
C$241,431 (Canada)
Requirements:
An MBBS degree
A PG degree in Gynecology
12. Psychiatrist
Psychiatrists diagnose mental disorders and illness. Being a Psychiatrists require a lot of potential. Treating mental illness requires more concentration, it is more detailed and systematic. It is important for the Psychiatrists to study the patients' symptoms and history well. The Psychiatrists also need to take a good amount of responsibilities as the mental health of their patients relies on them.
Salary potential:
$240,000 (US)
$116,000 (UK)
C$154,000 (Canada)
Requirements:
An MBBS degree
A PG degree in Psychiatry
13. Pediatrician
Pediatricians are considered to be one of the most respected as well as highest-paid medical personnels to exist. This profession brings both money and fame of an adequate amount. The primary job of the pediatricians is to diagnose, treat and prevent diseases and injuries in children. Additionally, any physical, mental or social disabilities within children are treated by the Pediatricians as well.
Salary potential:
$238,000 (US)
£175,000 (UK)
C$280287 (Canada)
Requirements:
An MBBS + MD degree in Pediatrics
14. Internist
Internists are doctors who provide non-surgical treatments for internal injuries. These type of treatments are mainly focused on diabetes, acute illness, Alzheimer, blood pressure and many more. Sometimes the internists are specialized in one specific area, such as digestive system.
Salary potential:
$229500 (US)
£197600 (UK)
$225,000 (Canada)
Requirements:
Bachelor's degree from a medical school in a 4 year course
3 to 7 years in internship and residency programs.
15. General Practitioner (GP)
General Practitioners play the initial role in diagnosing a patient and providing the basic treatment. They also refer the patients to a specialists when in the case of overbearing symptoms. As GPs are the go-to doctors for every kind of health-issue, they have become the 15th highest paid job in the world with a handsome average salary.
Salary potential:
$216790 (US)
£1,42,735 (UK)
C$240,000 (Canada)
Requirements:
An MBBS degree and a significant training tenure.
Conclusion
In conclusion, it can be said that all of the above mentioned jobs require a high level of education and qualification. And there are a huge amount of responsibilities that are followed by each of the professions. Hence, it is always better to prepare yourself before choosing any of these professions. However, remember the choice still should be relevant to your own interest and choices rather than relying only upon the amount that it brings.