You've searched high and low for the perfect vacation outfit months in advance. You've found the most adorable romper online, whipped out your credit card, and crossed your fingers. When the long-awaited outfit shows up in the mail, you try it on right away and immediately your heart sinks. It doesn't fit.
We've all been there. Shopping for clothes online can be a tricky game. As convenient as it is to skip the trip to the mall, online shopping also means skipping a trip to the dressing room. If you don't know your true size, buying clothes online can be a serious gamble.
Here are some tips on how to measure Boho rompers dress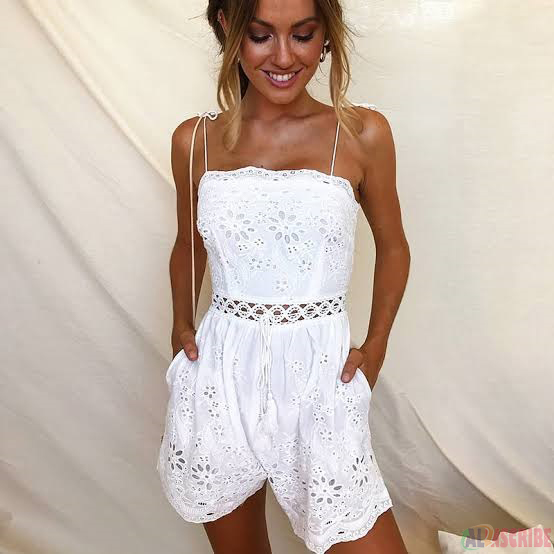 Boho Pink is here to help! As an online retailer with a wide selection of boho rompers and jumpsuits, we understand that a good fit can make or break your look. We've put together a quick guide on taking your own measurements to ensure that every time you buy boho rompers from our collection, they'll fit your body perfectly. Let's get started!
Here's what you'll need:
A soft tape measure
Like the kind you see seamstresses using in movies about princesses. You can usually find these in the sewing section at a craft store.
You'll want to write down your measurements as you take them. A large post-it or index card will do. Alternatively, write your measurements on your phone's Notes app, so you'll have them handy the next time you're online shopping in bed.
A friend to help (optional)
Having a pal around to help you measure can make things easier, but no worries if you're riding solo!
Your complete measurements will include your arms, chest, inseam, shoulders, hips, and waist. The most important measurements you need before you buy boho rompers are your bust, hips, and waist, so we'll focus on those three for now.
Measuring your bust:
Use your soft tape measure to measure the fullest part of your bust. Place the tape measure flat on your back and wrap it around to the front of your bust to read your measurement. It should be similar to the number part of your bra size.
Measuring your waist:
In clothing measurements, your waist measurement is the thinnest part of your torso, typically somewhere between your hips and your belly button. Try not to suck in or pull the tape measure too tight when you're measuring your waist. If you want to buy boho rompers that fit comfortably, it's important to have the most accurate measurement.
Measuring your hips:
This particular measurement is especially important for boho-style rompers with flowy, breezy fabrics. Start by finding the widest part of your hips, which is usually a few inches below the belly button. Wrap your soft tape measure around the widest area of your hips, then take down your measurement in inches.
A quick tip: Remember to take your time! Be careful to measure your body in the correct spots to ensure the most accurate sizing. When in doubt, measure twice!
Consulting the Sizing Guide
When you've collected your bust, waist, and hip measurements, you're ready to determine your Boho Pink size. Select the perfect boho romper from our site and look to the right to find our size chart. Compare your own measurements to the bust, waist, and hip measurements on our chart to determine what size is right for you. Voila! Your adorable boho romper will be at your doorstep ASAP, no dressing room required.
For more information about Casual Jumpsuits For Women and White Rompers For Women Please visit: Bohopink.