These days, there's no reason to sacrifice your personal style to fit your office dress code. From humble start-ups to booming mega corporations, employers everywhere have begun embracing more flexible workplace cultures and dress codes, which means you can ditch the stuffy pantsuits your mom wore and incorporate more comfortable, stylish options into your work wardrobe.
List of five clothing staples collection of Cute Bohemian Clothes
For girls who love the bohemian style, merging your corporate attire with your weekend wears can be tricky at first. Boho Pink is here to help! We've compiled a list of five clothing staples to help you transform your boring office wardrobe into a versatile collection of Cute Bohemian Clothes that are work-appropriate and weekend-approved.
Staple #1: A Comfy, Flowy Top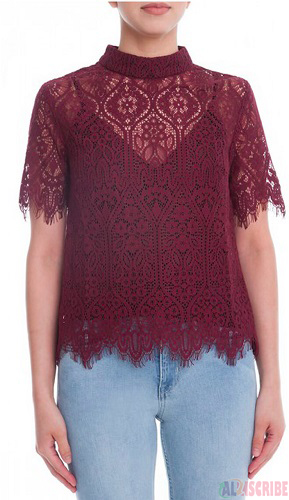 Boho Pink Recommends: The All For You Dolman Sleeve Top
Statement sleeves? Check. Fun color? Check. Flattering cut? Check. Complete with a hidden modesty hook closure, this bright top is everything a work shirt should be: cute, comfortable, and office-appropriate. The cropped-but-not-too-cropped cut pairs perfectly with your favorite high waisted jeans or bohemian skirt to create a flattering silhouette that looks great in the office, on your lunch break, on your commute, etc.
Staple #2: A Chic Turtleneck
Boho Pink Recommends: The Always Be Mine Ribbed Black Turtleneck
The classic black turtleneck has been a staple of office wardrobes for decades. The Always Be Mine Ribbed Black Turtleneck brings boho flair to this classic look with extra-long, ruffle-hemmed sleeves and a flattering, fitted bodice. Tuck it into a floral maxi-skirt for a too-cool-to-work-here vibe, or take a page out of Steve Job's (mac)book and throw it over your favorite light wash jeans. This versatile sweater can be mixed and matched with any cute bohemian clothes in your wardrobe for an effortlessly cool, comfortable work outfit.
Staple #3: A Versatile Dress Pant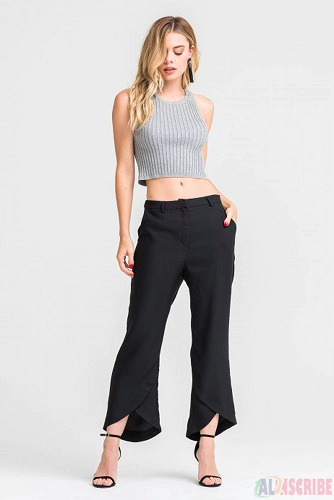 Boho Pink Recommends: The Willow Wide Leg Cropped Pants
A sophisticated alternative to stuffy dress pants or uncomfortable pencil skirts, the Willow Wide Leg Cropped Pants are a must-have in any modern wardrobe. Featuring a high rise waistband and chic pleats, these pants are versatile enough to match with anything and comfortable enough to wear all day. The black woven fabric flares out from hips to mid-calf, and create a perfectly flowy pant leg that's sleek, chic, and won't feel too snug after your lunch break. Pair them with an animal print top for a fashion-forward look, or dress them up with a crisp white oxford and a statement belt.
Staple #4: A Goes-With-Everything Cardigan
Boho Pink Recommends: The Be Like That Striped Cardigan Sweater
Similar to the black turtleneck, this striped cardigan goes with literally everything. We recommend keeping this cozy, black knit bohemian cardigan at your desk to throw on whenever someone cranks the office AC. Made of lightweight black fabric with horizontal white stripes, this long cardigan with an open front design looks great over jeans, dresses, rompers -- you name it! The swiss army knife of cute bohemian clothes, you'll never run out of ways to wear it.
Staple #5: A Day-To-Night Jumpsuit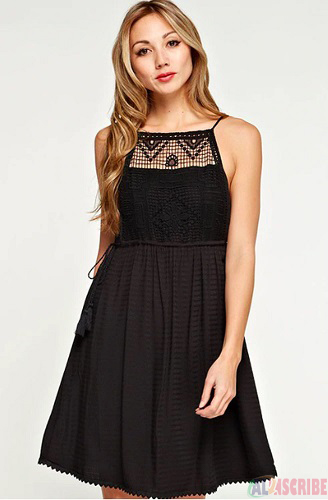 Boho Pink Recommends: The Hamilton Black Culotte Jumpsuit
No more packing a cocktail dress in your laptop bag and changing in the office bathroom before a night out with your girlfriends. Equally appropriate for casual Friday or an important presentation, this trendy black jumpsuit will quickly become a go-to in your office wardrobe. Keep it casual with your favorite pair of mules, or dress to impress with a pair of statement heels. However you wear it, wherever you wear it, this boho-chic jumpsuit is sure to make an impression.
For more information about Boho Chic Outfits and Boho Dresses For Sale Please visit: Bohopink.