Want to re-create the way you present the slides? Want to be able to share the presentation on-the-go? Then it is about time that you switch over to the prezi presentations. This is an online, cloud-based software service available from Prezi.com and is a powerful presentation-making tool. The unique advantage that one gets is the infinite canvas for all your effective presentation needs. People are more likely to remember what they see, if the presentation consists of more pictures, and when you are able to traverse to any point on the presentation, zoom and pan according to your own pace and ease, visuals have more impact and attention-grabbing capabilities.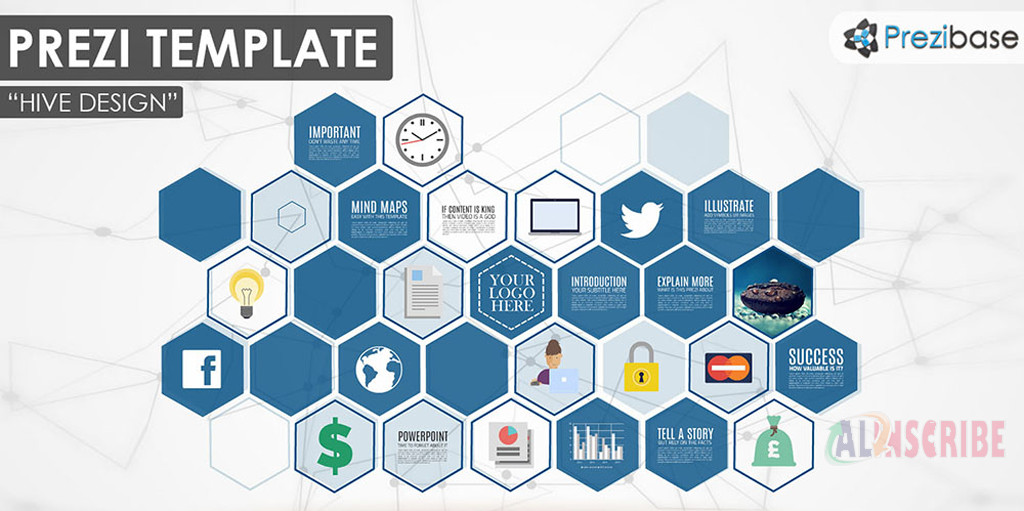 Features
The prezi presentation uses a common tool palette for all types of work you intend to do.
A unique, customizable and a non-linear approach of presentation with easy pan and zoom controls.
Cloud storage and synchronization capability.
Support for large number of file types.
Large number of templates to choose from.
Advantages of Using the prezi presentation
As it supports a large number of file types, it allows you to put text, pictures, videos, graphs, drawings etc with ease and keeps you free from worrying about compatibility.
You can even edit images even finally using them.
You can easily control the type, shape, size and orientation of the frames and templates.
While presenting to the audience, the user gets freedom to move non-linearly, pan, zoom and even change the presentation easily. This makes your presentation and story-telling really note-worthy and easy to understand.
The prezi presentations are stored on cloud servers. This gives you freedom to share your presentations with your colleagues who can add content or edit the presentation if they have an account with Prezi.com or even have access to link. They would be accessing the same page even from far-off places.
You can also access your presentations from numerous mobile devices also so that you can present it anytime and anywhere. For this all you have to do is to synchronize the devices with the cloud.
You can choose templates from a large number of already available templates from Prezi.com or simply start from the scratch.
The premium versions have nice privacy control as you do not have to upload your confidential work or plan.
The desktop app, available for windows and mac, allows you to work even you have no access to internet.
The prezi presentations are compatible with most of the modern day computers and most of the web browsers as they are independent of web standards.