The Annapurna Base Camp trek (or Annapurna Sanctuary Trek as it's additionally known) was the main business trekking course in Nepal and open air fans from everywhere throughout the world have been rushing to the area for more than 50 years to perceive what truly matters to it.
The trek owes its prominence fundamentally to the mind blowing Himalayan perspectives, however its all around checked trails, visit stops en route, a long trekking season and simple access to trailheads beginning only a hour or two away in Pokhara, has done a considerable measure to reinforce its notoriety for being a standout amongst other spots for trekking in Nepal.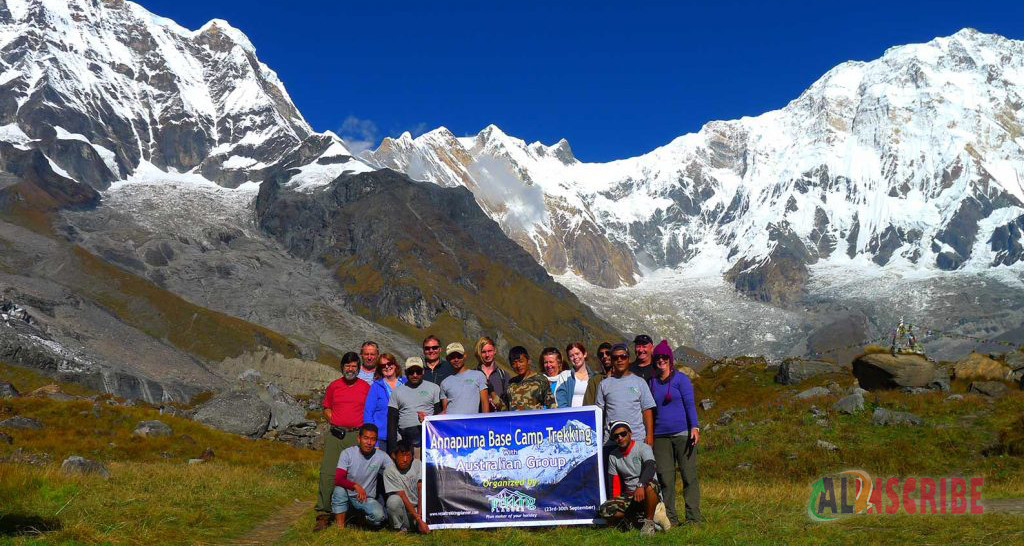 In case you're going to the Annapurna Conversation Area this trekking season, here are three noteworthy features not to miss along the trail:
1. ANNAPURNA BASE CAMP
A hard one to miss, Annapurna Base Camp is the undeniable heavenly vessel of this trek. At 4,130 m, trekkers are encompassed on all sides by terrific snow-topped pinnacles, similar to the preeminent Annapurna I (8,091m) and its sisters Annapurna South, Annapurna Fang, Annapurna III. You will likewise have great perspectives of Hiunchuli, Gangapurna, Khangsar Kang, Tent Peak and the notable Machapuchare, otherwise called Fishtail Mountain.
Our most loved approach to approach the last phases of the ABC trek is to spend the night at Machapuchare Base Camp, rise at a young hour the following morning and trek the last 2-3 hours up to Annapurna Base Camp so as to watch the sun ascend over the Annapurna mountain go.
2. ANNAPURNA APPLE PIE
Some would contend that the Annapurna Base Camp trek is as much a culinary ordeal as it is a characteristic one. Up and down the trail you'll run over inviting teahouses serving steaming dal bhat (customary Nepali supper of rice and lentil soup), scrumptious Mo:Mos and the staple pastry of the area – hand crafted crusty fruit-filled treat.
3. JHINU HOT SPRINGS
A visit to the hot springs in Jhinu Danda works enchantment on your tired trekking legs and is a merited break on your

arrival trip from base camp. Jhinu itself is a delightful little settlement, set over an edge along your plunge from Chomrong, with a few stunning teahouses and fly up create shops. The hot springs are a 20-25 minute stroll on a slipping way to the stream Modi Khola beneath. Believe us, it is definitely justified even despite the bypass.

There are currently three pools of shifting temperatures, essential evolving offices, a characteristic shower to wash off the hard work from the trek and a little spot to dunk your feet in the hurrying (and solidifying) waters of the Modi Khola.