Assuming you want the best for your pet bird, and don't have the money for your very own aviary, the second best thing you can do is go online and research bird cages and buy the one that you feel best suites your needs. But your feathered friend doesn't only need a cage. In order to keep him healthy and happy you'll need some other bird supplies such as treats, perches, baths, medication and others. If you're short on time, but want to keep your options opened, you should just go on the internet and check what the online many pet stores have to offer. You will be surprised by what you will find.
Looking for The Right Bird Cages for Your Pets
Because people have always admired birds and wanted to keep them around as pets, bird cages can be traced back all the way back to ancient civilizations such as Egypt and Mesopotamia. Although the design didn't change very much over the years, it did start mixing functionality with beauty more and more. This is why in imperial Vienna, bird cages were literal works of art. Nowadays, although the cages can be very nicely crafted, they mostly are designed to offer maximum comfort and functionality for its inhabitants.
But choosing a bird cage might not be as easy as one might imagine. Firstly, you have to take into consideration how big will your bird get when it matures. This is important because you don't want to be changing bird cages every year. Choosing the right cage based on the size of your adult bird can save you a lot of money in the long run, and also it spares the pet a lot of stress that comes with the changing of the habitat.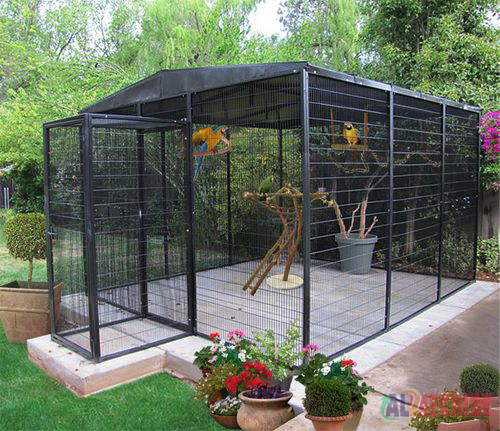 Another aspect any bird owner should bear in mind when picking out a cage is the materials the cage is made out of. Naturally, you will want a sturdy cage so your friend can grip onto it and not tip it over and hurt himself or one that he could easily damage. This means that you'll be looking for a metal construction, that is light and also well built. Using metal is also very useful when it comes to cleaning it, and that's another major advantage for the owner.
Finally, you should always try and find the right ratio between the space inside the cage and the number of accessories you can use. Too many of them and your friend will not have enough space to spread his wings. Too few and he will get bored quickly. Perches, swings, mirrors and all sorts of toys have to be integrated in his habitat in order to make his new home as welcoming as possible.
What Other Bird Supplies You Should Consider

As with most types of pets, the supplies a bird needs are almost uncountable. From your standard treats and vitamins to the quirkier ones like harnesses and diapers, you can find almost anything you can imagine on the internet and in specialized pet stores.
Some of the "must haves" when it comes to bird supplies are the mite and lice powders and sprays. Any veterinary or pet shop assistant will tell you that all birds, regardless of their size, species or dietary habits, are prone to develop lice and mites. This is why you might see your bird picking at their own wings, sometimes even pulling its own feathers out when the itching gets too bad. A lice and mite spray is just what the little fellow needs to help him. It soothes the itching, kills all the eggs and also makes the lice and mites disappear.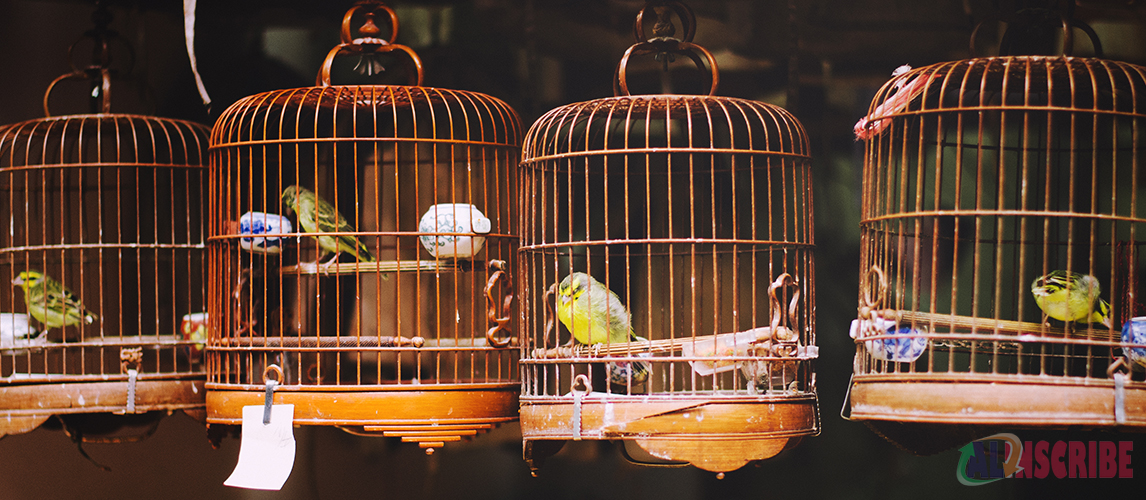 Another thing any bird owner should have around the house is vitamin and mineral supplements. These are useful for birds that are on a controlled diet, and don't get to fly outside the house very much. They usually contain stuff like protein and calcium that make the birds' bones harder and their feathers shinier. Also, these supplements help the bird secret the special substance used in coating their feathers against water.
There are a lot of things you can do and buy for your little feathered friend in order to keep him happy. Stores around the world offer a very wide range of products and brands from the bare essentials to the most highly customized accessories. But nothing can replace just being there for him, as he is for you.