The famous Football Manager game came out few weeks ago, and here are my impressions after playing three days without sleep.
Many football fans and PC game players criticize FM because look and concept sequel never radically changed, but again, why do you need to experiment when you have a successful formula?
Regardless of how to answer the above question, Football Manager 2017 is the biggest 2017 FM game PC and a step forward for the series since ... I do not know, maybe Championship Manager 2001/02?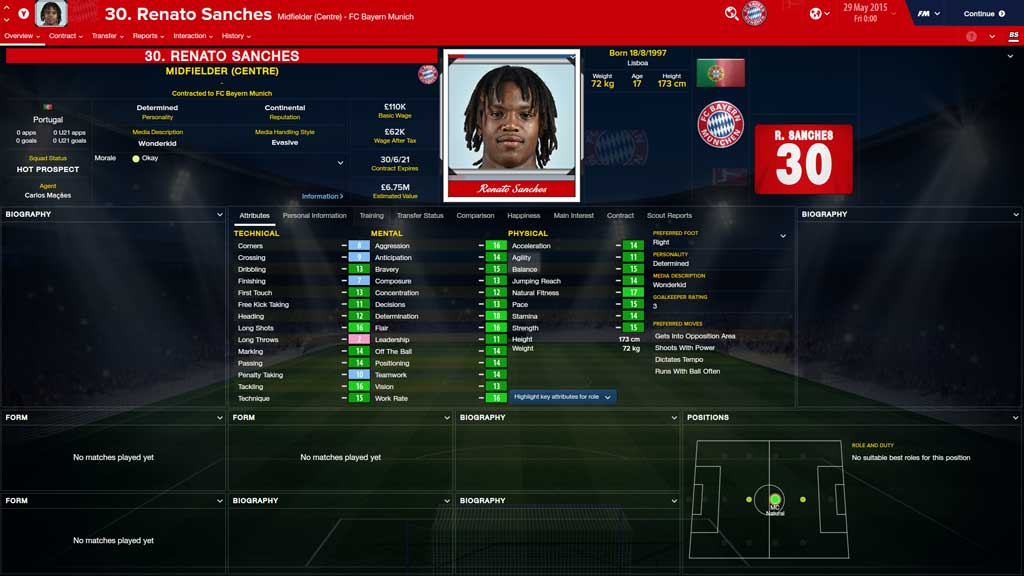 Football Manager 17 is much more visually oriented than its predecessor, and is trying to present as much information with different charts. Also, this year's FM brings more statistics than any other sequel, this ability to visualize information is very useful.
Sports Interactive this year completely redesigned user interface games, and it is now easier to dig up details of players such as heat maps, the most common forms of inclusion, and the position from which you are receiving the most goals. The game will often give advice on how to set formations, styles, mentality, directions and other factors affect the situation on the ground. Of course, if you wish.
While the classic game mode with a bunch of micro persists are totally playful, they are interested in a more relaxed gaming experience with this option. The accelerated pace of the standard game mode which successfully skips the details, and even gives you the opportunity to decide how deep you want to be involved in the decision-making process about everything when it comes to your club. In other words, you will remain more time to managing your team during games.
Prepare tactics, cancel commitments and be ready for football this fall!