Ultra-Wide Curved Monitors is the new trending computer monitor. It is the best gaming monitor that changes the gaming experience, whether you are a gamer, artist, filmmaker, professional photographer or graphic designers meets their requirement. The best ultra-wide curved monitors will give you extra screen real-estate, an immersive experience, eco-friendly and have good performance
Dell U3415W, 34-inch Ultra-Wide curved monitors features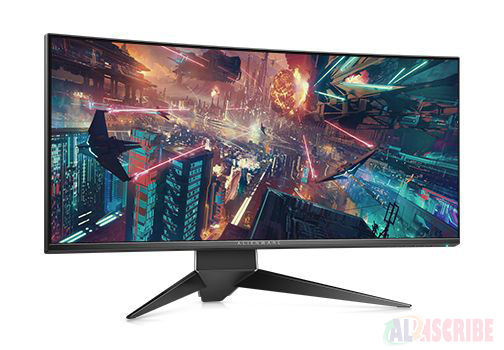 Connectors:
Dell has aimed high with the U3415W. There are also four video inputs and two USB upstream ports, which allows you to connect two computers to make them share a single monitor, keyboard, and mouse. MHL support allows the mirroring of content from smartphones and tablets, as well as the charging of these devices, and there is even an HDMI 2.0 that natively accepts a 3440x1440 signal at 60 Hz. There is a total of four inputs available. The HDMI ports offer each MHL and version 2.0. In addition, there is a standard DisplayPort and a mini. The additional DP port in the picture is an output that can be used to connect a second screen via MST (Multi-Stream Transport). Enabling DisplayPort 1.2 allows you to use MST. Together with the available DP output on the screen, you can connect two displays to a single output of a video card.
Screen Coating:
The 34-inch best ultra-wide curved monitors are impressive to see, whether they are curved or flat. The U3415W is no exception with a black chassis and a total silver base. The construction quality is at the top, with components that combine perfectly with each other. The screen is covered with slightly glossy 3H plastic. Thanks to the curve of the screen, however, the reflections are not a problem.
Dimension with Stand:
Dell includes the ability to change the height, rotation, and tilt. You cannot rotate the panel in portrait mode. You can see the touch-sensitive controls in the lower right corner of the display. From the top, you can see the actual curvature. The wraparound effect brings the sides of the image slightly closer so you do not have to turn your head to view and use the entire desktop. The cooling is managed by a thin strip at the top.
Speakers:
You can also see the speaker grid, behind which there are two 9-watt speakers. The sound does not have a lot of bass, but the volume is adequate for most applications. If audio is important to you, it's best to use a pair of desktop speakers.
Brightness:
The U3415W is so accurate by default that all you have to do is change the brightness to your liking. The contrast should be left at the factory setting of 75 for best results.
Color Support:
The color format of ultra-wide curved monitors can be set to RGB for signals from computers or YPbPr for digital content that comes from many products such as Blu-Ray players. There are only two gamma settings - PC (2.2) and Mac (2.0). There are six settings for image mode. The standard is the factory one and we found that it cannot improve over in the Color Temp or Custom Color modes. When you select Color Temp, a slider appears that allows you to change the white point. The color temperature slider is not that accurate. When you choose the Custom Color mode, the menu allows you to adjust the white balance, the offset, the six color hue and saturation. It's nice that Dell offers so many changes, even if we could not get the incredible accuracy of the Standard mode - which cannot be customized.
Buy from Amazon
LG 34UM68-P Ultra-Wide curved Monitors IPS FreeSync Technology features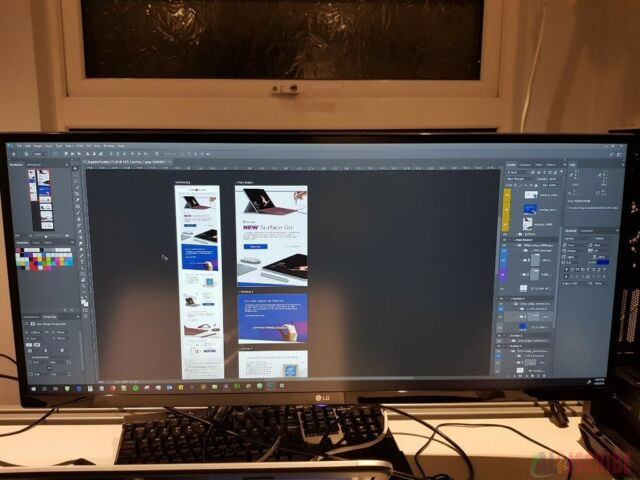 Color Support:
LG 34UM68-P comes with 34" and has 21:9 aspect ratios. The clarity of 1080p pixel Full HD resolution with IPS is a game-changer. These ultra-wide curved monitors are the best gaming monitor for gamers, professional photographers, and graphic designers or anyone looking for highly accurate color.
Its 34inch screen shows crisp, sharp, and vivid pictures at Full HD resolution. FreeSync technology provides clear, fast-paced motions by dramatically reducing the image tearing and stuttering. The wide viewing panel provides 178 degrees of viewing angle in the same stunning picture quality.
Brightness:
LG 34UM68-P 4ms video response time offers the fastest onscreen movement. It has a brightness level up to 250Cd per sq.m and sRGB over 99 percent offer impressive color reproduction.
Its On-Screen Control feature puts a host of essential monitor settings into a handy window for quick, easy access. Volume, brightness, picture mode presets, Screen Split 2.0.
Display:
LG 34UM68-P Screen Split 2.0 features customize your monitor layout for multitasking with the latest version of LG Screen Split. You can now resize and display multiple windows at once. This comes with 14 options including four different picture-in-picture (PIP) choices.LG's 21:9 UltraWide monitors come with FreeSync technology that eliminates the tearing and stuttering during gameplay. It comes with dedicated game modes that assure optimal viewing conditions. Included are a total of three different preset game modes: two first-person shooter modes plus areal-time strategy mode.
Buy from Amazon
Read this review and buy the best ultra-wide curved monitors from top manufacturers, including Samsung, LG, Acer and more.
https://galido.net/blog/best-gaming-and-ultrawide-monitor-in-2018/