Staying at a place, managing a business or doing a 9 to 5 job cannot really help us in achieving much. For going beyond the boundary of materialism it is important for us to discover, discover ourselves, discover the world around us. And that is only possible when we allow ourselves to get lost in wander lust.
Travelling has always been a key of prosperity. It does not only improve your mental health but also helps you in reviving your physical health and get back to daily life with a better enthusiasm. And when it comes to traveling in foreign countries, it also stands for the opportunity of learning a new culture and a group people.
Countless travelers set out each day being chased by the thirst of knowing the unknown and for learning new things, this is what have established some of the nations as the most visited countries all over the world. And we have prepared a list of top 10 most visited countries of the world, so that you can choose your next destination without any issue. Each of the country will be discussed with a brief explanation. The list is presented in a descending order, so keep reading the article to know which is the most visited country of the world.
10. United Kingdom
| | |
| --- | --- |
| Visitor Count | 36 million |
| Major attractions | Buckingham Palace, Westminster Abbey, Stonehenge, Edinburgh Castle, Roman Baths, Northumberland |
Table 1
Whenever it comes to United Kingdom, one of the many things that stands out in our minds is "Royalty". The United Kingdom is known for its rich heritage, monarchy, authenticity and of course tea. It is the heaven for literature lovers, who can feel the presence of the great poets, writers, playwrights in every brick of the great castles. The rich history of the nation along with some of the authentic English breakfast is enough for the travels to keep coming back for more. And this is why the United Kingdom has ranked as the 10th most visited country of the world with 36 million visitors.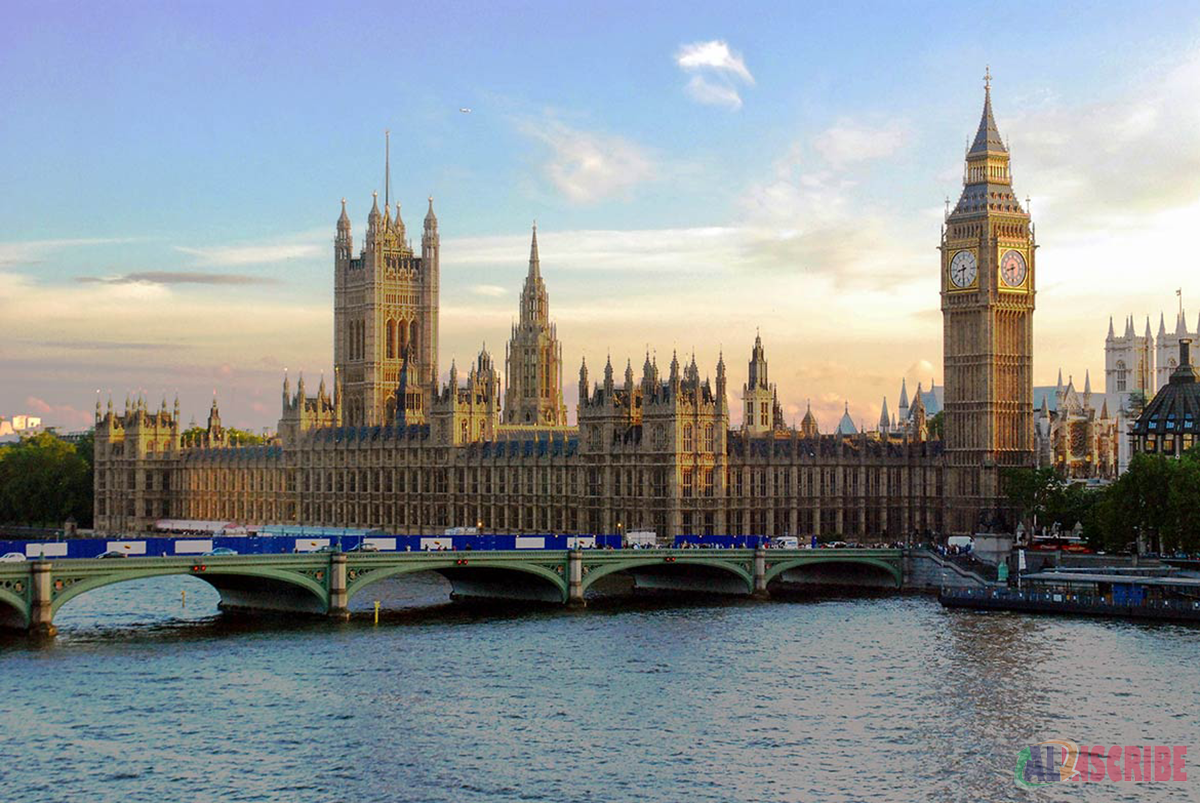 Not only the UK but the travelers also get to enjoy Scotland and Ireland on the same go as well, which make visiting UK even more worthwhile and memorable. You also get to explore the seas, shores and the marine beauty of England. If you are a music lover, then you are bound to enjoy some of the best musical heritage with your England visit. Therefore, visiting the United Kingdom worth a try indeed, which will definitely be able to show you a different face of the world and maybe yourself as well.
9. Germany
| | |
| --- | --- |
| Visitor Count | 39.5 million |
| Major attractions | Pergamon Museum, Schloss Neuschwanstein, Zwinger, Kolner Dom |
Table 2
Germany is mostly remembered for the cruel and the horrific incidents that took place in the nation in past. However, if we look past those then we will find out that Germany is a beautiful place along with some of the most beautiful sceneries to make one's journey memorable. It has taken the 9th place as one of the most visited countries. The cultural footprint that Germany carries with it can be felt in the contemporary architectures that are stretched along the plains of the nation. The museums and the automobile factories have their own charm and visiting those is certainly not a waste of time.
However, if you want to enjoy Germany with all of its essence then you have to look beyond Berlin, Munich and Hamburg. The rural beauty of Germany is what carries the capability of hooking you forever that you would be wanting to run back there whenever you have a chance. The forests, vineyards, dunes and Alps, everything will be accompanying you for a very long time.
8. Thailand
| | |
| --- | --- |
| Visitor Count | 39.7 million |
| Major attractions | Wat Pho, Grand Palace, Chiang Mai, Erawan National Park, Phuket region |
Table 3
Thailand is a divine juncture of sacred spaces and natural beauty; it binds people with cultural practices that are unforgettable. Once you visit Thailand, you will not be able to forget the intricate shrines and the temples that gleam ever so brightly. If you are a religious being, then Thailand has the potential to be the best place you have ever visited. You will also get to enjoy nature very closely. There are soothing sounds of waterfalls, the chilling darkness of deep caves, oscillating hills and many more to see and enjoy your serenity with.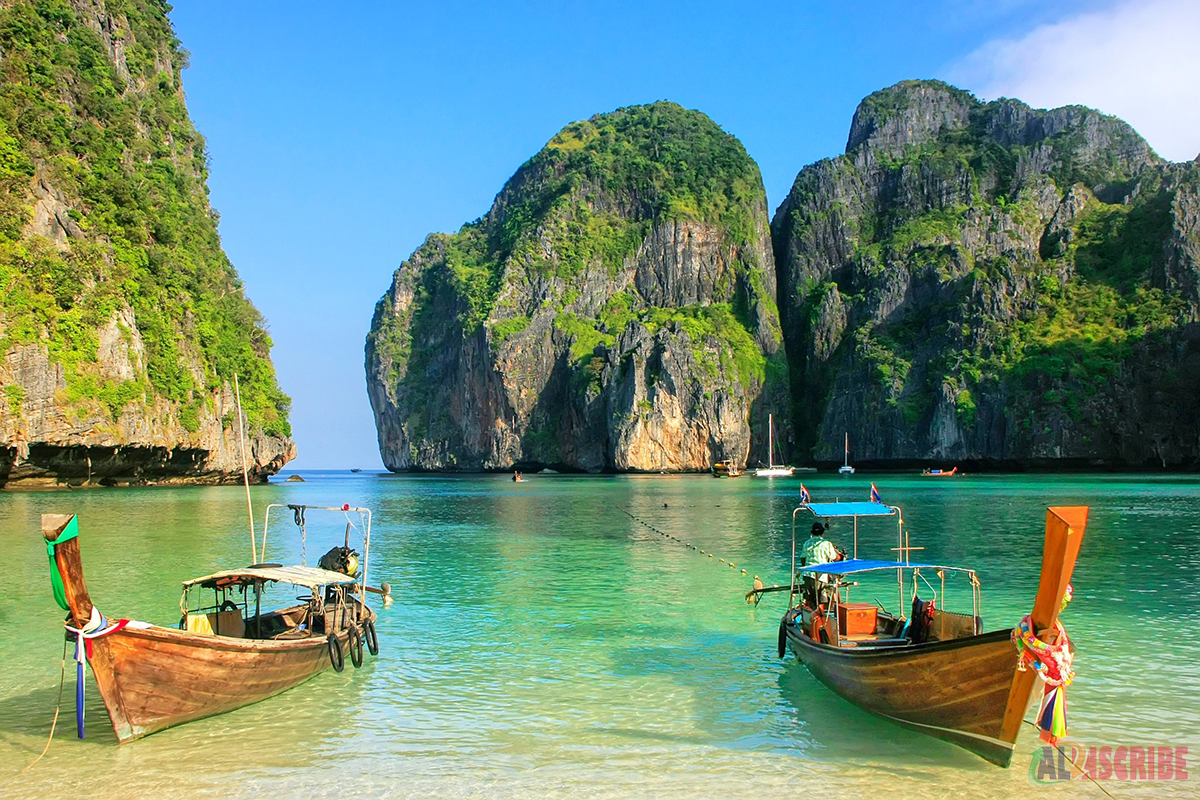 If you are visiting Thailand, then there is no way you can forget the coastal areas. The coral islands are certainly one of the most prominent attractions of the nation, which has invited almost 39.7 million visitors and made the nation the 8th most visited country of the world. Moreover, the relaxing massages in the holiday towns are definitely worth of a try. Hence, there is no harm in determining Thailand as your next destination for a memorable journey.
7. Mexico
| | |
| --- | --- |
| Visitor Count | 45 million |
| Major attractions | Tulum, Cabo Pulmo, Palenque Ruins, Teotihuacan, Palacio de Bellas Artes, Edzna, Oaxaca City |
Table 4
There is hardly anything that can beat Mexican food and if you want to enjoy authentic Mexican cuisine then you need to visit Mexico itself. And let me tell you, it will be a win-win situation. Mexico is one of the most vivid and streamy nations of the world, which has a crowd of people to be loud in public but philosophical while alone. No doubt that the nation is a center for majestic architectures like Maya temples, Teotihuacan pyramids, and colonial towns. It is also the home of some of the greatest artists like Frida Kahlo and Diego Rivera.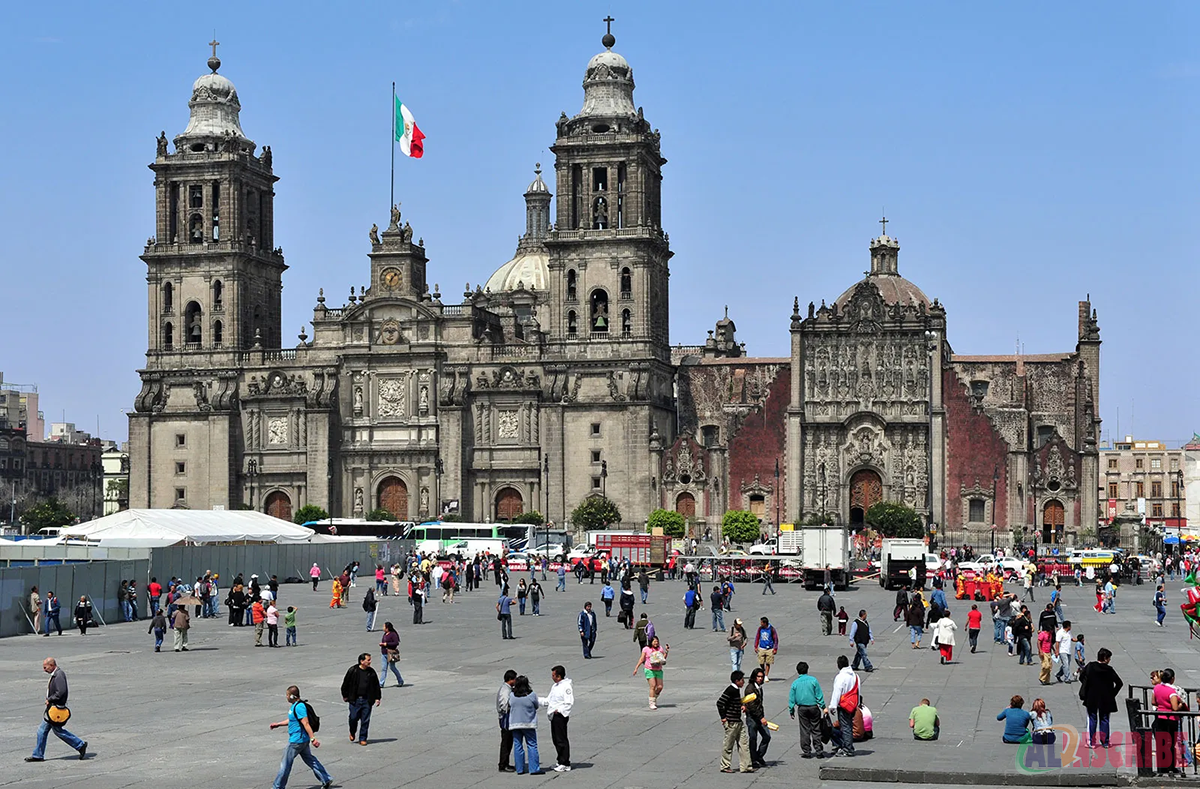 Visiting Mexico means enjoying underground artistic movements and street dance. There is also the splendid beauty of forests, deserts, coastal areas and even volcanoes. No matter if you prefer to hike or drive, Mexico is the place for you. You can get lost in the mountainous ridges of Scale Oaxaca or can dive deep in the Caribbean for some underwater adventures, Mexico offers it all. These offers of the nation has gifted it with the 7th position in the most visited countries of the world, with 45 million visitors.
6. Turkey
| | |
| --- | --- |
| Visitor Count | 51 million |
| Major attractions | Topkapi Palace, Suleymaniya Mosque, Aya Sofya, Bergama Acropolis, Caves of Heaven and Hell, Nemrut Dagi National Park |
Table 5
Turkey has established itself as the 6th most visited country of the world with a visitor count of 51 million. The nation radiates desert heat as well as the favorable atmosphere of the Mediterranean coast. The busy cities of Turkey have their very own stories to tell. The magical landscapes of the nation have the capability of absorbing all of your stress away. Starting from the rock formations to the olive groves including Kacker Mountains, Patara Beach, and Lake Egirdir, everything has its own charm, something that will make you get lost in the beauty of Turkey.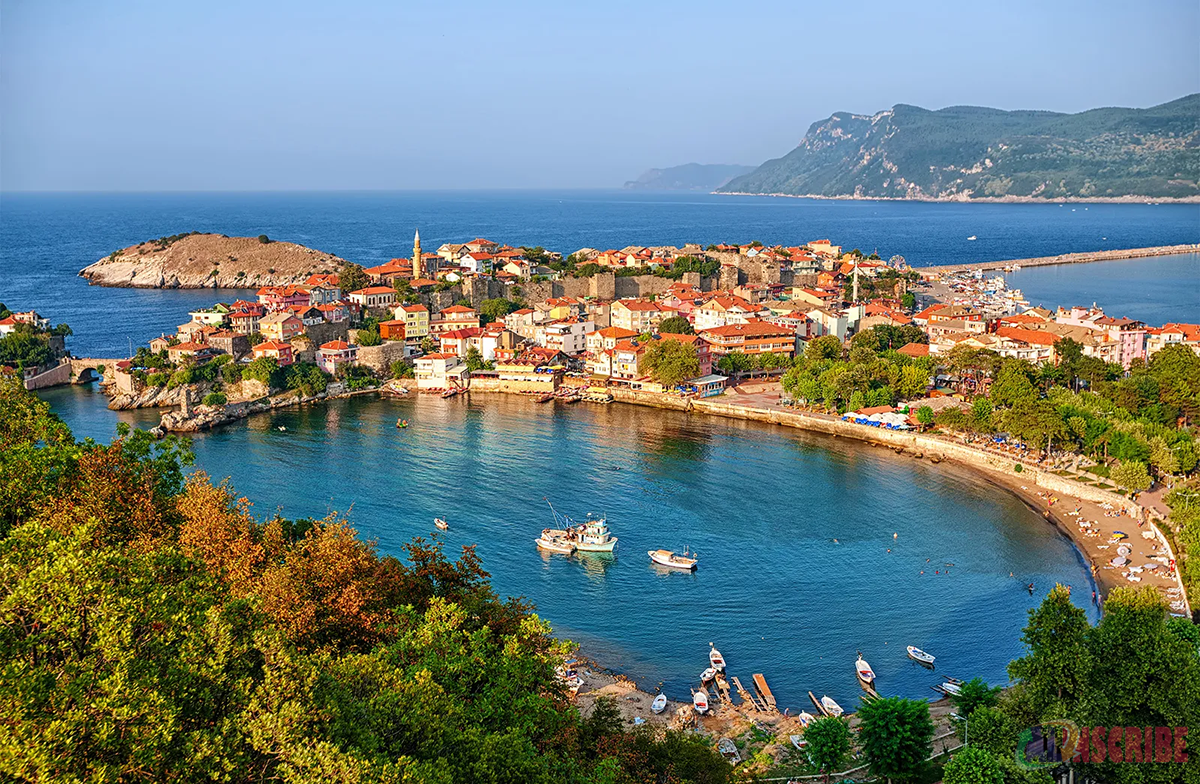 Visiting turkey comes with the option of exploring the thrill of canyoning, kayaking, paragliding, hiking and more of the adventurous sports. And how can you forget about the deliciousness of food. Kebabs, sweet baklava, oil-cooked vegetables, everything screams perfection at its best. Thus, if you are a foodie and a lover of thrill then Turkey is the right place for you.
5. Italy
| | |
| --- | --- |
| Visitor Count | 65 million |
| Major attractions | Roman Forum, Tuscany's Vineyards, Ruins of Pompeii, Amalfi Coast, St. Peter's Basilica, Duomo |
Table 6
What comes to your mind when you hear the Italy? For me it is the grandiose art, architecture, Leonardo Da Vinci, Michelangelo and of course pizza and pasta. However, Italy is much more than all of these, it is one of the most popular travel destinations of the world. And because of that Italy has become the 5th most visited country of the world with a visitor count of 65 million.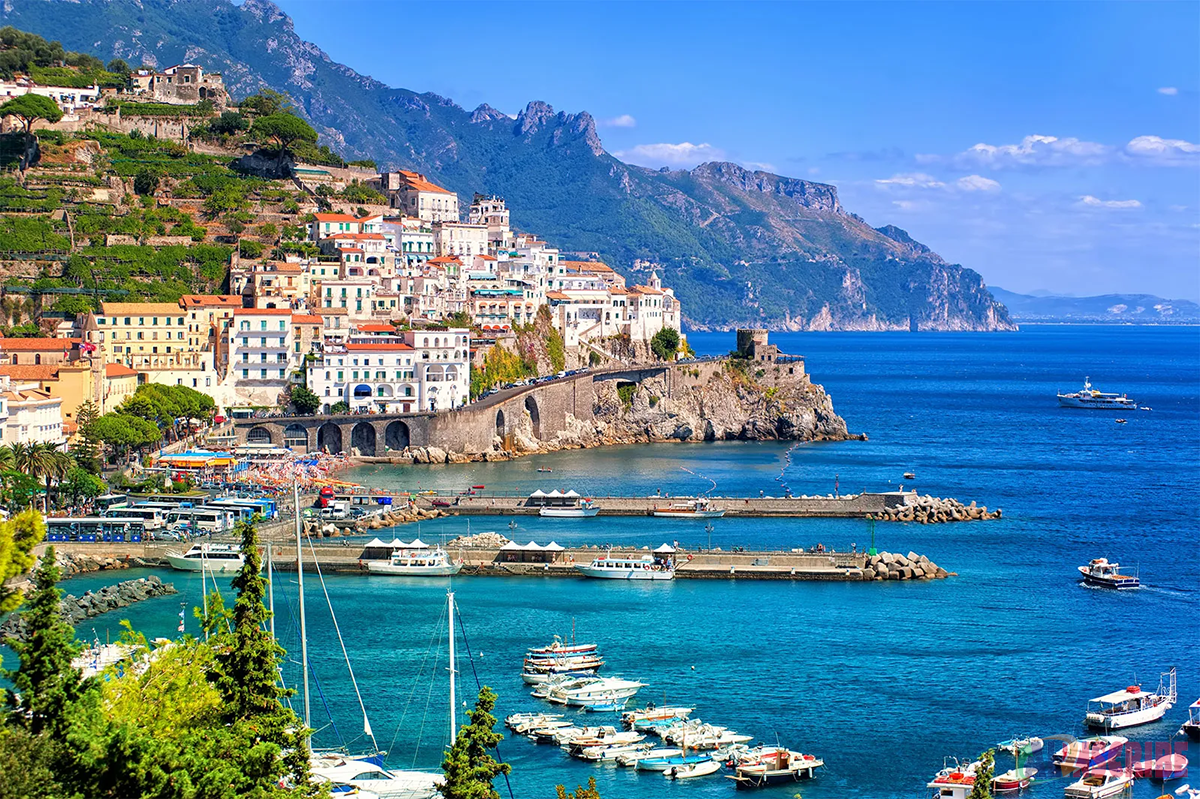 In Italy heritage sites are not rare, rather those are a normal sight that you can enjoy often. The remnant of ancient Rome carries a gravity within itself, which can send shivers down your spine when you visit those. The churches and the archaeological sites are another of the major attractions of the visitors. All in all, Italy will never disappoint you when it comes to historical heritage and ancient smell that the nation still carries it with very prominently.
Another aspect that you will be enjoying with your visit to Italy is the geological diversity. You will be able to find coral reef as well as chilly Alps there in a single nation. And you can delightfully enjoy your cheesy pizza along with some red wine while staring at the seashore like never before.
4. China
| | |
| --- | --- |
| Visitor Count | 66 million |
| Major attractions | Forbidden City, Great Wall, Shanghai's French Concession, Xi'an's Terracotta Warriors, Li River, Le Shan's Grand Buddha |
Table 7
China is known as the biggest country based on population. However, do you know that it is also the 4th most visited country of the world as well? That too, with 66 million visitors. The Asian country is enigmatic yet very transparent. You will be able to find almost everything here. There are sky piercing buildings along with crumbling villages. There are gleaming Buddha temples along with unpolished great wall. There are lively water towns along with deserted rural areas. As much as you can spend your time in the magnificent modern malls you can also take a deep breath in the serene landscapes of the nation.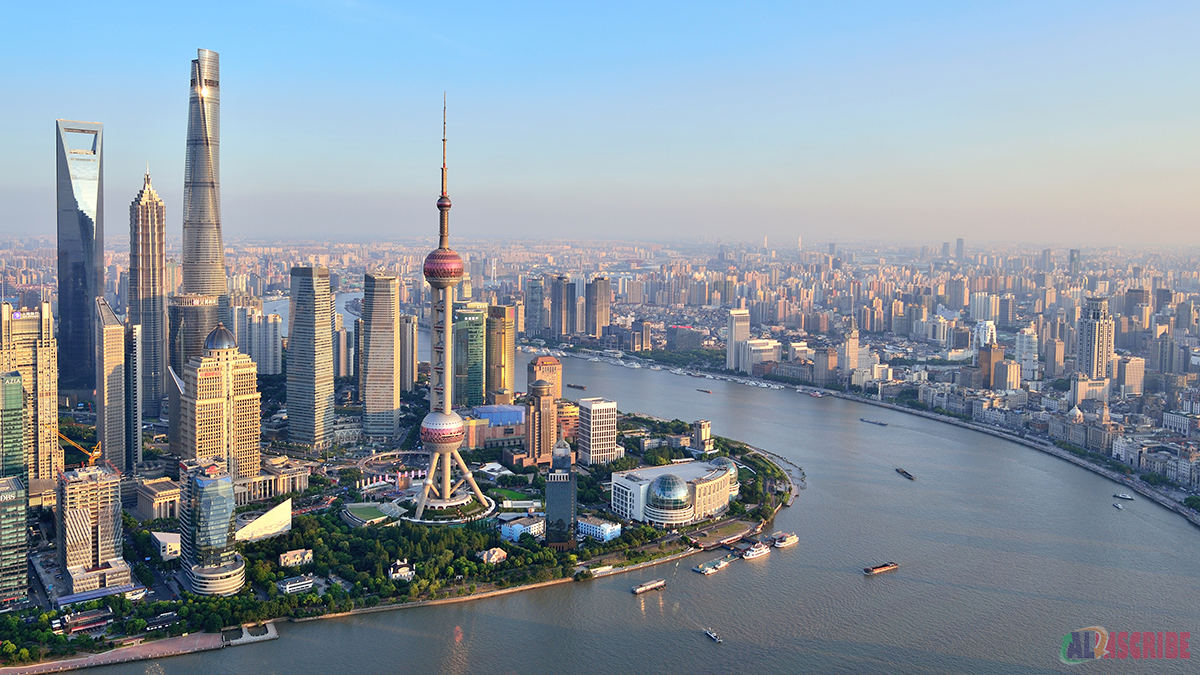 You can walk though Beijing's Forbidden City and have some authentic Chinese cuisine in Shanghai. It is your choice to enjoy China as you like, which will make you want to come back for sure.
3. United States
| | |
| --- | --- |
| Visitor Count | 79 million |
| Major attractions | New York City, Yellowstone National Park, Arizona National Parks and Monuments, Grand Canyon, New Orleans, Miami beaches |
Table 8
Now it is the time for the 3rd most visited country of the world with a 79 million visitor count, which is the United States. It has always been one of the most popular destinations for the people with wander lust. As much as there is charm in the big cities, there is mystery in the small towns. And if you love long drives then the US is the most suitable destination for you because the roads of the US never cease.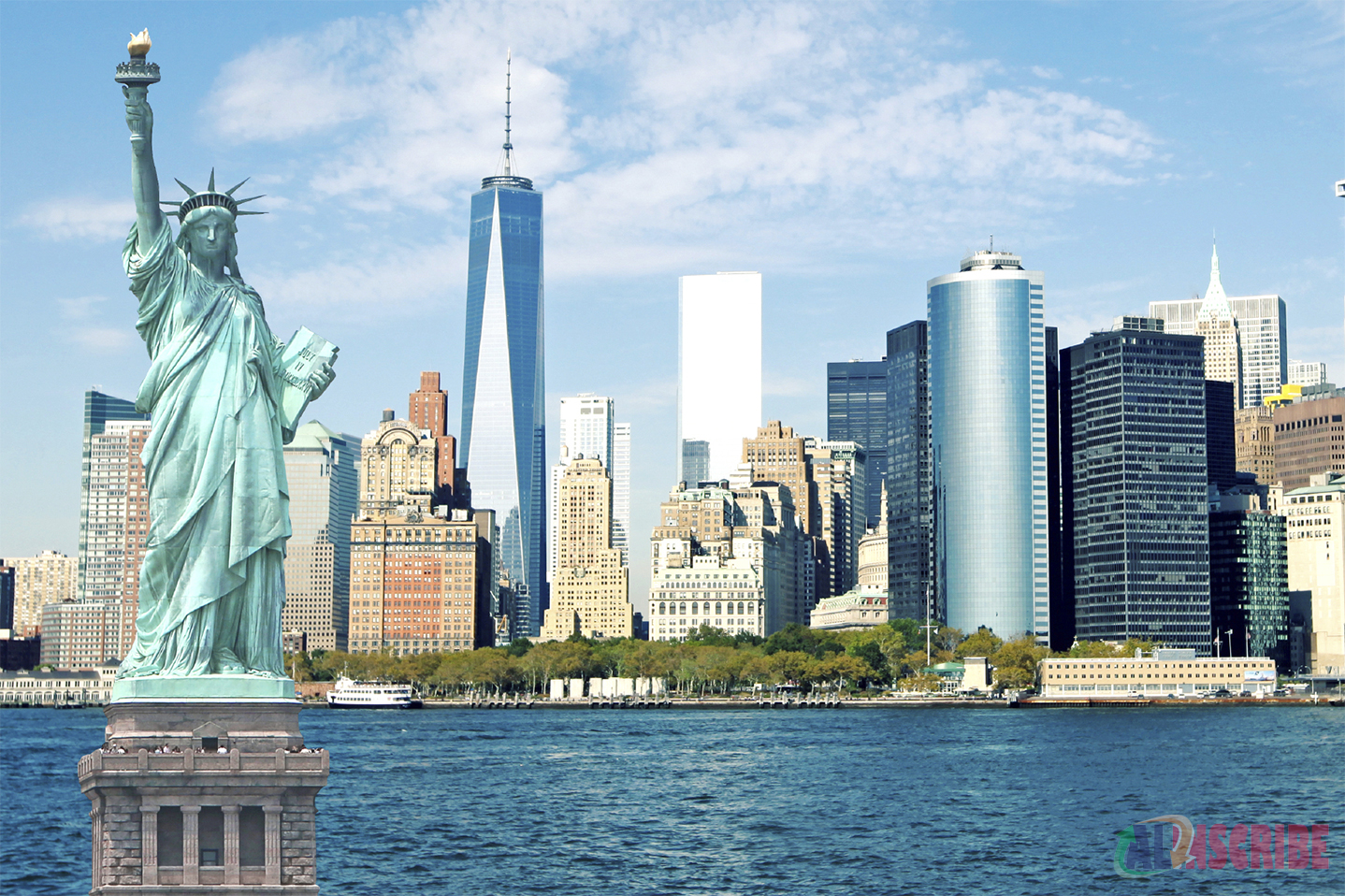 New York City, Los Angeles, Las Vegas, Chicago, and Boston are the cities that keep you gawking at their modern beauty. The mix of culture and cuisine is something that has the capability of leaving you speechless. Then again there are San Francisco and Miami beach, which will be providing you with your best beach experience. You can also enjoy the heat of Grand Canyon and the never-ending wetness of the lush rainforests. Moreover, if you are lucky enough, then you can also acquire the unforgettable experience of the music festivals. Even after enjoying everything listed, you may not be able to suppress the urge of coming back because the United States has a lot to offer.
2. Spain
| | |
| --- | --- |
| Visitor Count | 84 million |
| Major attractions | La Familia Sagrada, Park Guell, The Alhambra, El Retiro, Guggenheim Museum, Real Alcazar, Mallorca's beaches |
Table 9
Spain is the country that lives in the moment. The lively, glittery, and forever-young atmosphere of the nation is what make the visitors come back here again and again. No doubt, Spain is the 2nd most visited country of the world with 84 million visitors. When you visit Spain, you need to make sure that you are making plans really well. What you absolutely need to do is to take road trips from Barcelona to Madrid and witness the picturesque beauty of Spain's landscapes. Never forget the Gothic quarters that are there in Barcelona and also to browse the experimental works of Gaudi. If you want the taste of mystery then you can visit Alhambra in Granada, or the flamenco halls of Seville.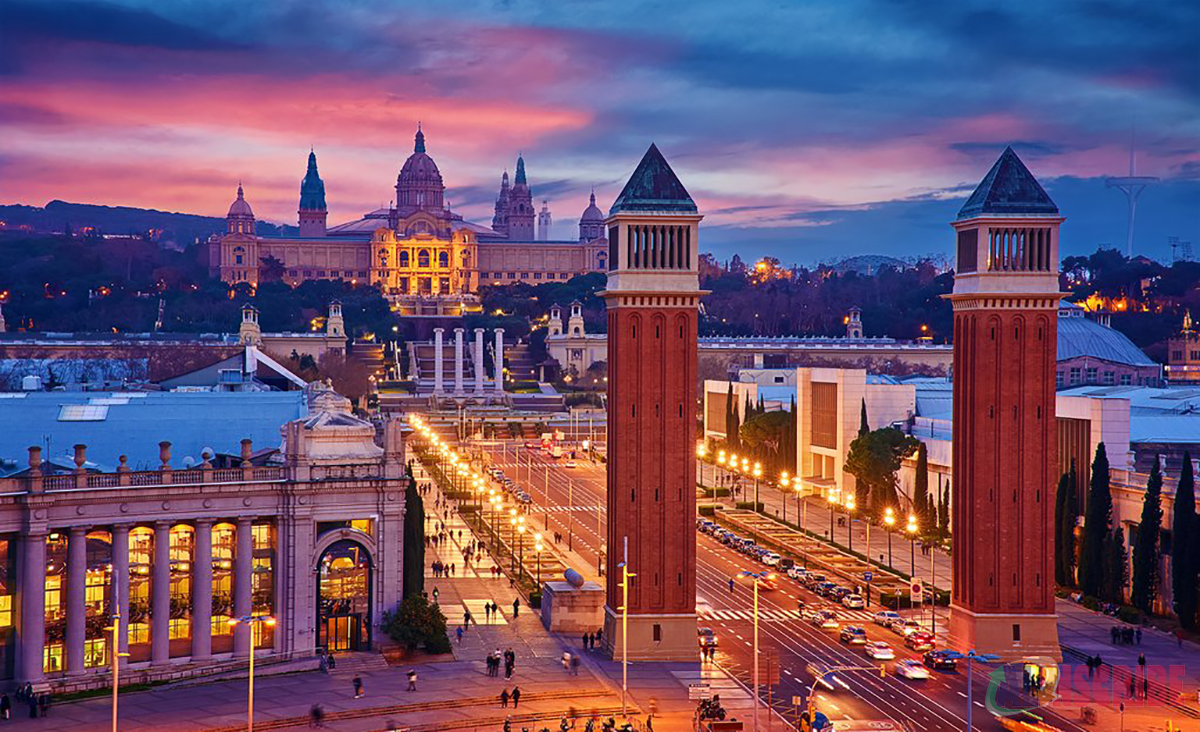 If you are a lover of nature and would like to enjoy the changing colors of every season then visit the hills of Picos de Europa and snow-capped Sierra Nevada, the sandy reaches of Menorca. You will feel the season here, not only with your skin but also with your heart and every other sense, because Spain has that charm.
1. France
| | |
| --- | --- |
| Visitor Count | 89 million |
| Major attractions | Eiffel Tower, Palace of Versailles, French Riviera, Chamonix, Mont St-Michel, Paris Bridges. |
Table 10
Paris is the city of love, and everyone knows it well. The one and only Eiffel tower stands tall and becomes the witness of many romantic proposals every single day. And this is how France, the nation where Paris is situated, gains the top place as the most visited country of the world with an estimated visitor of 89 million. France has its culture laced with both of iconic landmarks and ordinary settings. There are even buildings that are glides with gold. However, your eyes will get stuck on the eye-catching beauty of the noble castles, cathedrals and villas.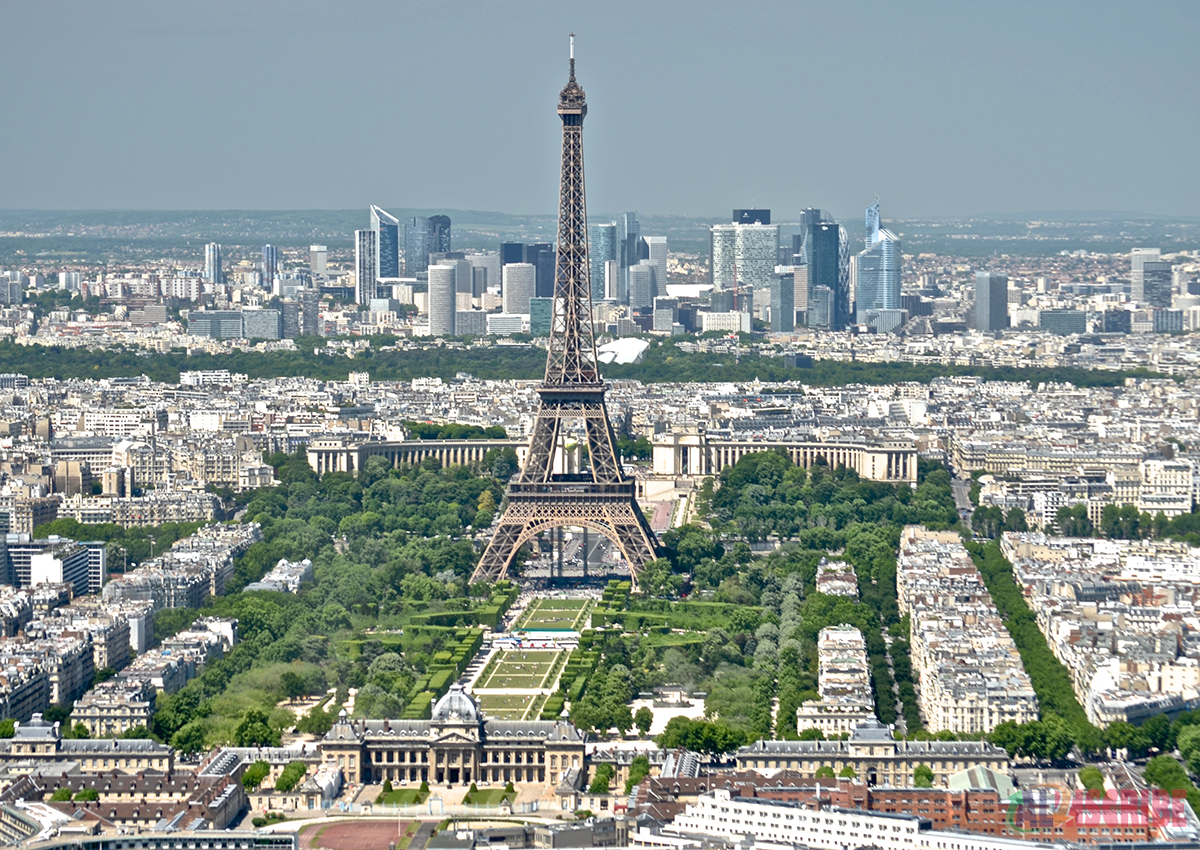 The natural beauty of France lies in the lyrical forests of Corsica and the warm waters of the French Riviera. And if you want to walk around then make sure to visit the village square markets and café terraces while ordering some coffee with some croissants. France feel oddly homely, a feeling that will be chasing you for a long time.