The world is shirking day by day, not literally, but with the help of globalization. There are both positive and negative sides to it. The positive side is that companies are getting a lot of chances to expand their businesses via both offline and online modes, and they are gaining a lot of new customers. Gaining new customers results in increased demands, increased workload and increased need of manpower. And the negative side is the increasing competition. This increasing competition is not only perceived in the course of businesses but also in job market.
International job market has certainly been growing, but the companies now perform their recruitment in a stricter and more streamlined manner. Hence, gaining a spot in your dream company might not be as easy as you think. And you have to be prepared for that. This preparation can include many aspects, but the most effective one is graduating from an overseas university. Yes, that is actually quite effective.
And this is what we are going to guide you about in this article. Here we will discuss the best tips to build an impactful student profile in order to get into a good university abroad. Keep reading the article to find out the best ways to enrich your student profile, which will end up getting you an interview call from the university authorities.
Tips to build a strong student profile
It is no mystery that the admission processes in the international universities are very competitive as well as rigorous. And to beat into this competition, you need to be ready with a strong and impactful student profile. We have jotted down some tips to help you out in strengthening your student profile so much so that you stand out among other applicants of your stature. These helpful tips are presented below,
Strengthen your academic performance
Academic performance is going to be the very first criteria to be evaluated by the international university authority. Hence, it is important for aspirant students to achieve high grades in order to be considered by the authorities. Appearing in challenging courses, investing time in study and research on the major subjects can help in enhancing your academic performance even more. You can also consider taking up several competitive tests, like SAT and ACT. Some of the international universities require these scores as an eligibility criterion for international students.
An extracurricular profile can help
Even though academic performance is one of the most important factors to secure an admission, it is not everything. If you want to stand out, you need to invest your time in other things too, apart from studies. You need to have some hobbies and interests that you pursue outside of the classroom. Joining clubs, doing volunteer work, being a part of community service projects, can be something to enhance your student profile even more. However, it is advised to be selective when it comes to choosing extracurricular activities. Choose the activities wisely making sure those are relevant to your personal and academic growth.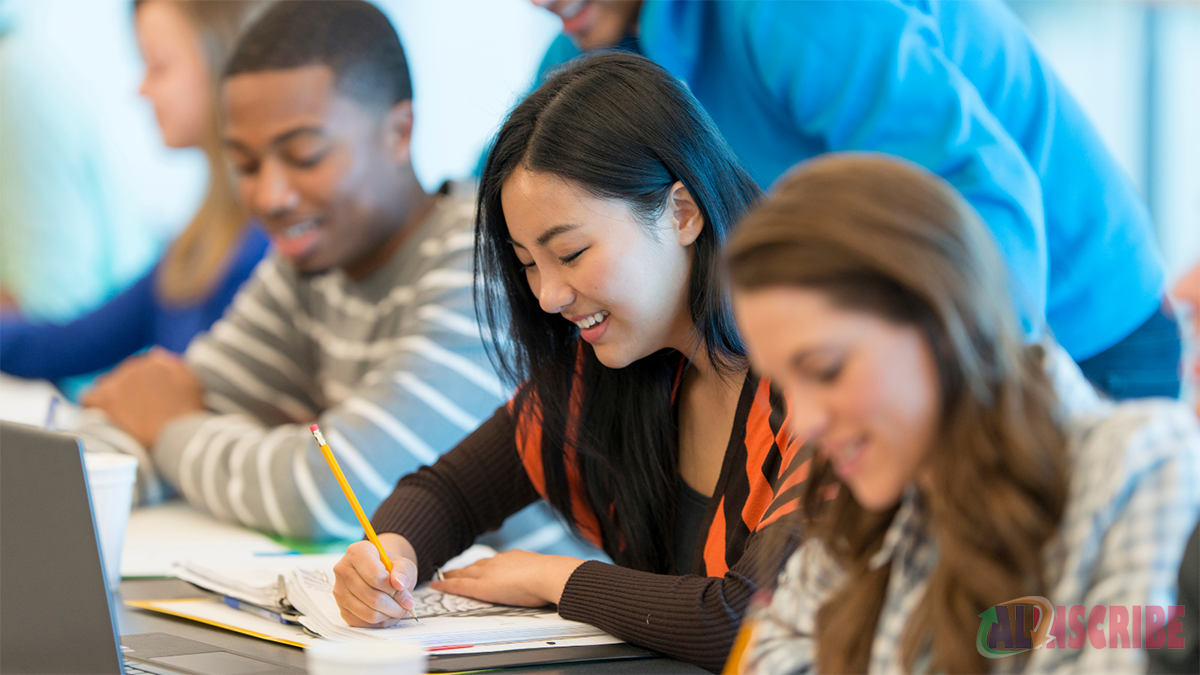 Build a high English language proficiency
Being proficient in English language is a mandatory factor for many of the international universities. Hence, if you want to build a strong student profile, you need to make sure to demonstrate your English language proficiency. Enrolling in English language classes, opting for language exchange programs, gaining certificates can help in this scenario.
Gain international exposure and experience
Studying in a different country means getting a chance of leaning new languages and having an insight of a different cultures, and you should never miss out on any of this. Knowing the native language of the country you have chosen your university in can make you stand out. And to know a language you can opt for language programs, international internships, language clubs and more.
Networking is a must
Networking can help more than it seems in the process of admission. Gaining opportunities for building valuable relationships that can help you out in building a strong student profile is a must. Letters of recommendation issued by teachers and coaches work out really well for admission purposes. Moreover, you can build strong relationships with your peers who can provide you with valuable insights regarding the admission process and so on.
Showcase the leader in you
Universities prefer an initiative and leadership induced personality within its students. They would most likely select you if you are to bring some positive changes to this world. Thus, if you have been appointed as a leader of a team or started a club all by yourself, then it's better to point that out in your student profile. These types of experiences can help you stand out and make you a deserving candidate for a student and a leader in a foreign nation.
A strong personal statement
Personal statement is one of the most important requirements to be made by the foreign universities. Personal statements decide a lot about your chances for getting admitted. It is also a great opportunity for providing detailed information on your interests, goals, ideas and the reasons why you are a good fit for the university. Always remember to keep your tone formal. Your presentation needs to be honest, concise as well as reflective. You also need to project a clear understanding of the university and its programs.
Keeping all of the mentioned tips under consideration can certainly help you in building a strong student profile. However, it is still up to you how you want to design your student profile. Nevertheless, it needs to be immaculate, formal and enough to stand out.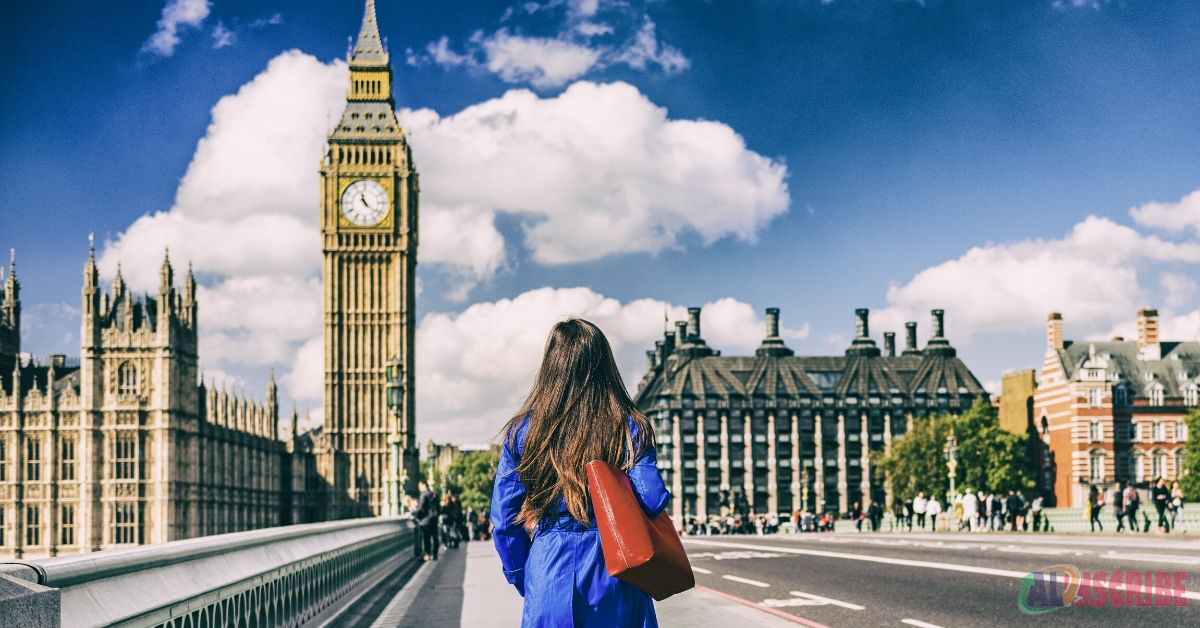 Some of the best countries to study aboard
Studying abroad has become quite common these days. There are a huge number of students to travel abroad for building an immaculate academic career. However, the number of countries to offer admission to foreign students have been increasing just as the demand of the students. In this scenario, it is very confusing to choose one nation. This is why in this section of the article we will list some of the best countries to choose from when you want to study abroad. Our list will help you in narrowing down your options and choosing from some of the globally ranked universities.
The UK
The UK is the home ground for some of the oldest yet most eminent universities of the world. If you are looking forward to study in historically rich ambience, then the UK is the right choice for you. The universities are known for providing high standards of teaching along with both long-term and short-term courses. There are a number of scholarships and fundings available for international students, which makes it one of the best choices for eligible students looking for financial aid. Moreover, high employment rates of the nation supports the career of the students right after their graduation. Hence, the UK can be a very good choice for the students who are looking forward to building a successful academic and professional career abroad.
Top 5 universities of the UK are mentioned below,
University of Oxford
University of Cambridge
University College London
Imperial College London
University of Edinburgh
The US
The US is one of the most chosen nations for education. One of the reasons behind choosing the US is the reputation that the US universities' degree carries. These universities are also known for offering excellent support facilities to international students. US universities also invest in optimizing the classroom experience, which includes innovative technology to enhance the overall learning experience of the students. Moreover, some of the US universities are ranked as the best universities according to some of the prestigious rankings such as Shanghai Rankings. And the US, being the home ground for some of the most progressive brands of the world, offer stable employment after graduation.
Top 5 universities of the US are mentioned below
Harvard University
Massachusetts Institute of Technology
Stanford University
University of California, Berkeley
Columbia University
Canada
Canada is known for its high-quality lifestyle that offers a high-quality education as well. The variety of courses and streams available in the Canadian universities and colleges are one of the many reasons why the nation is so popular among international students. Additionally, tuition fee in Canadian universities are comparably cheaper than the other popular study destinations. Hence, choosing Canada can result in being one of the wisest choices made by the students looking forward to study abroad.
Top 5 universities of Canada are mentioned below,
University of Toronto
University of British Columbia
University of Alberta
Mcgill University
University of Montreal
Germany
Germany is known for its excellent research facilities that are offered to the students. The infrastructure that the German universities offer are another factor to make the nation one of the best choices for international students. However, the best thing about Germany is that the nation offers free tuition for many courses even to international students. Hence, if you are looking for an affordable option to study abroad then Germany needs to be one of your potential choices.
Top 5 universities of Germany are mentioned below,
Technical University of Munich
University of Bonn
Heidelberg University
University of Hamburg
RWTH Aachen University

New Zealand
New Zealand is considered to be one of the nations with highly advanced education infrastructure. A diverse student population offers the students a multicultural experience. New Zealand's approach towards professional exposure also makes it one of the best choices to exists.
Top 5 universities of New Zealand are mentioned below
University of Otago
University of Auckland
University of Canterbury
Victoria University of Wellington
Massey University
The Netherlands
The Netherlands offers study programs in both Dutch and English. The nation's universities project innovative teaching methods, which have been appreciated repeatedly. The universities emphasis on building a good relation among the professors and students. Thus, studying in the Netherlands can prove to be one of the best experience to gain by the students looking for opportunities overseas.
Top 5 universities of The Netherlands are mentioned below,
University of Amsterdam
Maastricht University
Tilburg University
University of Twente
Hague University of Applied Sciences
France
France is mostly famous for the nation's fashion programs and architecture. The nation being the home of several luxury brands, is one of the best choices for the students looking for chances in top fashion schools. The nation also offers affordable tuition fees to international students while having a high quality of education infrastructure.
Top 5 universities of France are mentioned below,
ESSEC Business School
INSEAD France
Sorbonne University
Ecole Polytechnique
Universite PSL
South Korea
South Korea has recently grown to popularity. With the emergence of Korean Music and Korean Dramas, South Korean education system has seen its height of popularity among international students. The nation has 14 globally ranked universities that offer technically advanced and high-quality educational experience. Moreover, South Korea is one of the most technically advanced nations, which makes it one of the best choices for techies both in the course of education and employment.
Top 5 universities of South Korea are mentioned below,
Yonsei University
Seoul National University
KAIST
Korea University
Hanyang University
Conclusion
So, as you see building a strong student profile and securing an admission in the overseas universities depend quite a lot on research. You have to invest a good amount of your time in researching through all the possible channels to gain the best possible opportunities available for the international students. We hope that this article has helped you in gaining some valuable insights that you can put in work for the benefit of your own.