What do you look forward to most after a busy day's work?
Of course, go home quickly! Return to your home, place your favorite aromatherapy candle, put a mask on the sofa, or put a piece of music in the open fragrance, which is the best time of the day. In this way, aromatherapy for our young people living alone after 1990, the improvement of the life happiness index is not a bit.
Of course, aromatherapy candles are also necessary artifacts for two people to date at home. With the gloomy candlelight and light fragrance, they can definitely achieve great things.
Today Xiaoxian will come to tell you about making life high-level and full of ritual aroma.
Classification of Aromatherapy
Generally speaking, aromatherapy can be divided into two series: fire and non-fire. Fire is the most common aromatherapy candle. As for the non-fire, the first is to spread the aroma of rattan by volatilization; the second is solid aroma. Solid aromatherapy is mainly used as a pendant. Because of its poor volatility and general practicability, it is not considered. Today, the protagonists are aromatic candles and canes. Many people may think that aromatherapy candles are not required for their placement. However, for safety reasons, aromatherapy candles are not recommended in the bedroom, after all, playing with fire in the bedroom is very dangerous.
Scented candles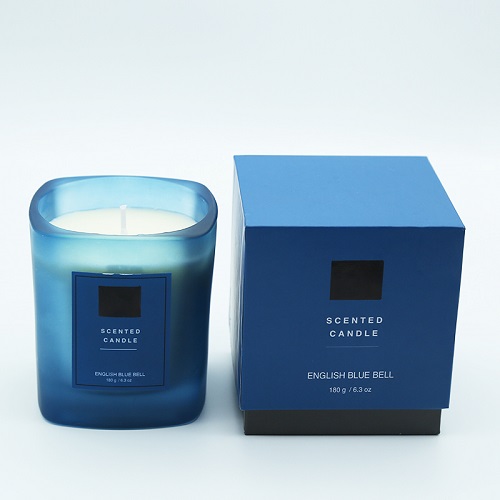 Candles are made of vegetable wax and soybean candles. They burn less black smoke and smell better. If they drip carelessly elsewhere, they can be easily cleaned up.
Grounding gas type
IKEA Aromatherapy Candle
There are all kinds of colors, but the fragrance can only be smelled close to each other, which is better than a reasonable price and convenient purchase. There are strawberry, jasmine, raspberry, apple, lavender, vanilla ice cream (feeling a strange smell mixed in). It is recommended that the elegant Jasmine taste, good smell but not vulgar. If you like a more stylish candlestick, you can match it with a candlestick.
Ironcan Aromatherapy Candles USA
Voluspa is an American aromatherapy brand. It is also the first time to use coconut oil as an aromatherapy candle material. The smell is characterized by comfort and naturalness, even if the candle is not lit, there will be spills of fragrance when the lid is opened. The shape of the iron jar makes people have a desire to collect. As the Yan-controlled people, can you hold the heart of buying and buying? This is also used as the Royal aromatherapy for the Oscar Awards Ceremony, which has a very high cost-effective ratio. With a low budget, it's really a good fit.
When the candle is burnt out, you can take empty bottles to arrange flowers, you can capture a girls hear
CIRE TRUDON France
Cire Trudon is France's top brand of aromatherapy candles. From the beginning of the 17th century, it was exclusive to the French Royal family. Louis XIV to Louis XVI and later Napoleon were loyal fans of it.
Classic Solis Rex Aromatherapy Candle
The coralline green glass bottle with candles comes from Italy. The soft glass texture hangs on the relief seal of the old French champagne factory. It is a beautiful decoration there. For centuries, pure vegetable wax oil and 100% cotton handmade candle wicks have been used consistently. Make the fragrance more pure, no black smoke, and keep the fragrance longer.In addition, Cire Trudon also has a lot of pure hand-carved portrait modeling series, which are replicated by the Louvre sculptures, and the style is quite high. Chen Bailin, an aromatherapy control, once exposed the aromatherapy of David's statue on ins.
It seems that my God is very tasty, ordinary aromatherapy really can not get into his eyes.
Reed diffuser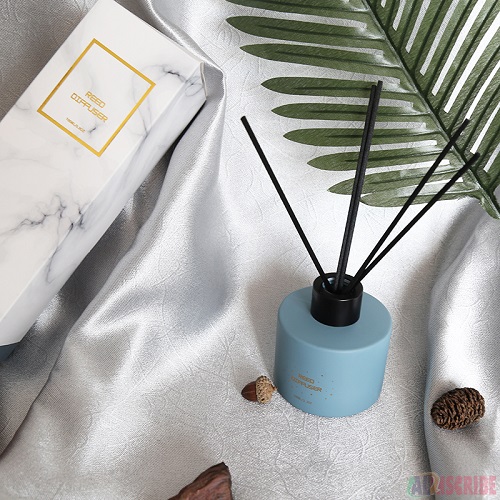 Cane aromatherapy can be said to be the gospel of lazy cancer patients, why do you say so?
Because it lasts for months, and it can last for a long time. Grounding gas type. Cherry blossom is more recommended, fresh and natural. Imagine on a lazy weekend, turning on the computer and the stereo, the sunshine coming in, the cherry blossoms in the room are fresh and full of happiness.
Aquiesse USA
Aquiesse is an American brand with high-cost performance. Its aromatherapy candle series is exquisitely made and well-used and is very popular. Pure, minimalist, is a natural feeling. Each fragrant essential oil is equipped with a separate volatile bottle, white, black, brown three colors, no redundant decorative patterns. You can also mix up unused flavors by adding a proper amount of essential oil. There are abundant kinds, and the collocation is not very complicated, with distinct characteristics. Fruit fragrance series selection is the most, Passion citrus, Pacific lime, white grape rose.. Taste is quiet, not too sweet.
Tom Dixon from England
In fact, Tom Dixon is not a special aromatherapy brand, but a household brand, but a unique style to harvest a group of loyal powder. In this way, the fragrance of its home is more suitable for neutral partners, brass metal elements, with natural aroma, very model. In addition, Tom Dixon has a well-known four-element series, which is full of beauty and beauty. Pharmaceutical bottles with primitive and simple rough charcoal are the kind of fragrance that can unlock a new realm. It's all about smelling the fragrance and knowing women.
For More Information Visit Here:- https://www.caifedecandles.com/Products/Scented-candles/Private-label-candles_037.html