Keeping a dairy of the daily record of events has always been one of the most pursued hobbies. These days the idea of keeping a dairy has elevated from its original place and it has extended its branches. Now-a-days keeping a journal and maintaining it regularly as a hobby is called journaling. Journaling is the way of keeping records for day-to-day events, moods, feelings, and more. It is also referred as the method of tracking one's thoughts and discovering the things that make one happy.
Journaling does not have any rule, it can be arranged based on the pursuer's preferences. And this is one of the primary reasons why journaling is popular these days. Almost every other hobby one can pursue is associated with some kind of rules that are needed to be followed, while journaling is the exceptional one. Hence, it gives pursuer the freedom of maintaining the journals as they like. It can be a daily journal, a weekly journal, a monthly journal, a yearly journal and even an hourly journal.
The effectiveness of pursuing journals does not end here. There are a number of other benefits that are associated with journaling and makes it one of the most beneficial hobbies of all time.
Benefits that are associated with journaling
Reduction of stress
Journaling is considered to be one of the most effective and efficient methods of reliving stress, when a lot is going on. Keeping a journal simply allows the pursuer to write down their thoughts, the issues they have faced in the day, and how the day could have been better, what can be done to make it better for the rest of the time and more. Often psychologists advise to take up the habit of journaling for beating depression.
Organises your emotions and feelings
When it comes to emotions and feelings we know that it is not really in anyone's control. However, one can do their fair part of organising emotions and feeling for a better self-management. Keeping a track of emotions through journaling can help one in understanding the things that cause them emotional imbalance. Thus, one can easily avoid those things and have some peace of mind. One can also write down their feelings about a certain thing and track the way it changes both positively and negatively.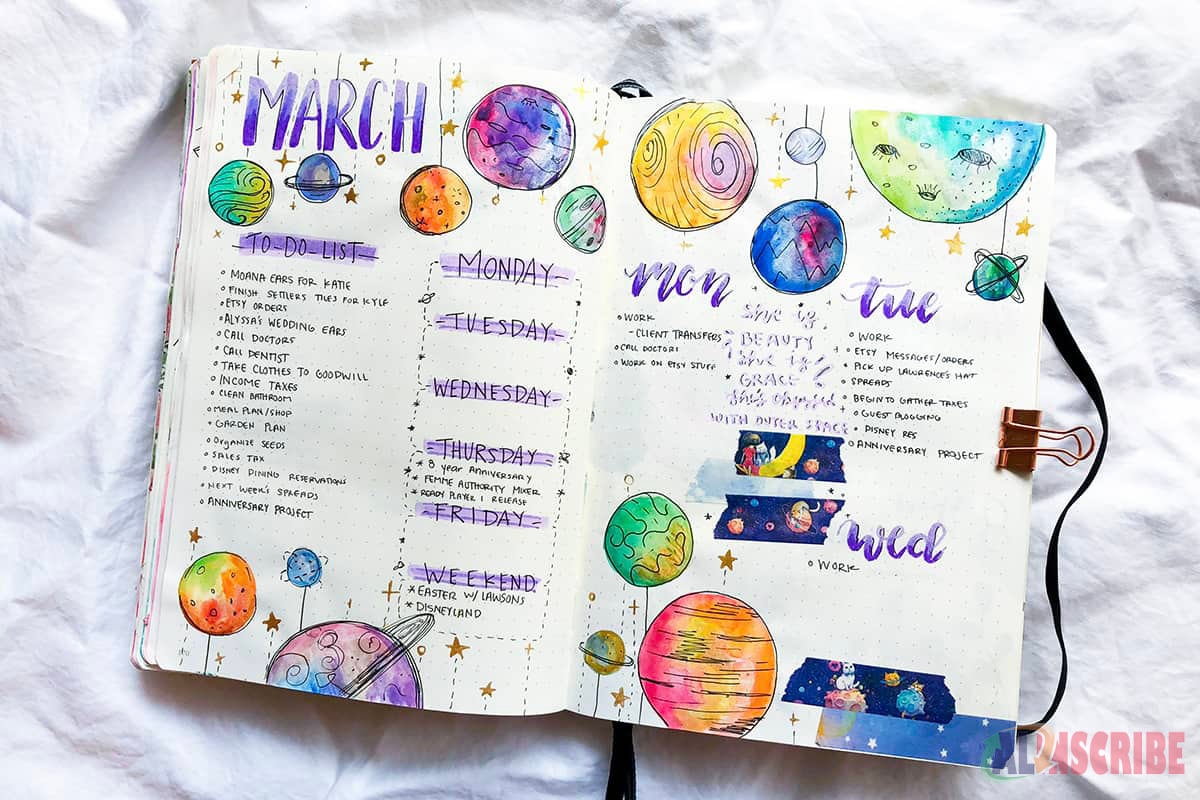 Helps in self-discovery
People may claim to know themselves very well, but it is a lie that we tell ourselves every day. Sometimes our own acts and decisions even startle ourselves as we tend to make promises when we are happy and take decisions while we are angry. Hence, it is important to know what we want for ourselves and journaling can help in that. Writing down thoughts can help one in knowing better what they want and what they prefer in life as well as what makes them happy. Knowing all of these leads towards having a better quality of life.
Helps in accepting negativity
Negativity in life is something very consistent. There is almost no way to cut down negativity from life. However, there are plenty of ways to manage impact that negativity has on an individual. Journaling is one of the most helpful methods of keeping a space for negativity. Writing down negative thoughts will help in finding positivity in them and it will be easier to deal with the negative aspects. The impact of the same will be less as well, which will certainly lead towards better mental stability.
Improves writing and communication skills
Keeping a daily journal automatically means that it has a lot to do with writing. The pursuers can write anything and everything they want since it is their personal space. Hence, there is no criticism and no boundaries, which really help a lot in improving the writing skills of the pursuers. Moreover, while writing about the day to day interactions, the pursuers are able to find their mistakes and their short-comings while communicating with others. This helps in enhancing communication skills as well, which only benefit them in the end.
Strengthens memory
It is proved that writing down or noting down important aspects helps brain in remembering it better than other things. It blocks the intrusive thoughts and makes room for the one that is more important. Hence, pursuing the hobby of journaling can prove to be a great method of learning something new or to remember an important event with more efficiency.
Tracks growth
It is the nature of human beings to change with time and that can be in both positive and negative way. Keeping a journal helps in understanding if one's growth is going upwards or downwards. If it is has the upward direction then one can think even better ways to keep doing good. If it is going downwards then different methods of bettering up can be thought, written down and followed effectively.
Journaling ideas to start with
From the above points it is quite clear that journaling can be one of the most beneficial hobbies that can influence one to lead a mentally healthy life. It may even encourage the readers to start with journaling as soon as possible. Hence, we have got some journaling ideas that you can start with, these are provided below:
Daily logs:
Daily logs are the most common type of journals. You can start writing your day to day events, how your day was, what went good, what went bad, how you could handle situations better and more. It will help you in reflecting to your situations and yourself and you will be able to see everything with a different and better perspective.
Write down your goals and wishes
Every one of us has some goals and wishes that we ardently want to achieve and want to be fulfilled. These goals and wishes are something, which keep us going. Having a record of your goals and wishes is even better, it helps you with motivation from time to time. Moreover, each time you write down your goals and wishes, you become more determined to achieve it, which is certainly a good thing.
Travel journal
If you are a free spirit and you like to travel a lot then you can start writing travel journals. Write down the events during the journey, write down every good and bad experience, write down what you liked the most and what you would like to try differently when you visit the next time and every other ideas that you come across. You can even attach photos in your journals and write about the places. It will help you in remembering the travel experience even more prominently.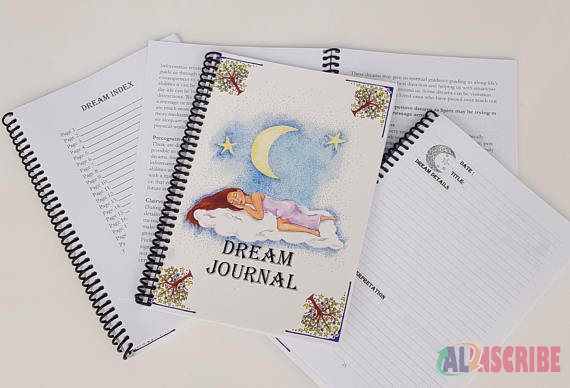 Write about imaginations
Imagination is a part of our daily lives and it helps us with a quick escape from reality. However, that quick escape feels to be more intriguing than the actual mundane situations that we are in. Writing it all out can make you feel even better and you will be able to hold an entire record of your own imaginations and scenarios in no-time.
Dream journal
Having a dream journal is one of the greatest ideas ever. We only tend to remember 5% of a dream and forget the major 95%. Moreover, the 5% remaining part also start to fade out fast. This is why, the psychologists advise to write down the dreams and keep a record of those. Be it a good dream or a nightmare, you just need to write it out. If you feel like your dream did not end well or you cannot recall the end at all then add your own conclusion. Keeping dream journals help you in having good dreams and reduces the chances of nightmares.
Therefore, it can be stated without any doubt that pursuing journaling is immensely beneficial and this is exactly why this is one of the most popular hobbies these days. It helps in establishing a mental stability, which is an asset to be cherished during this era of depression.