While you hold the phone, you can see how its surface reflects light in a unique way, reflecting the vision of the designers.
Smartphone Honor 8 with its exclusive design will breathtaking anyone who is found in its vicinity. Blue color with diamond precision aesthetics and amazing double functions make this smartphone unique.
As the first Honor up having sided 2.5D glass design, this device has the look and feel to the touch, which reflects the elegance and beauty. Unique glass with 15 layers on the back gives the phone Honor 8 beautiful lighting effect and color of the aurora glow.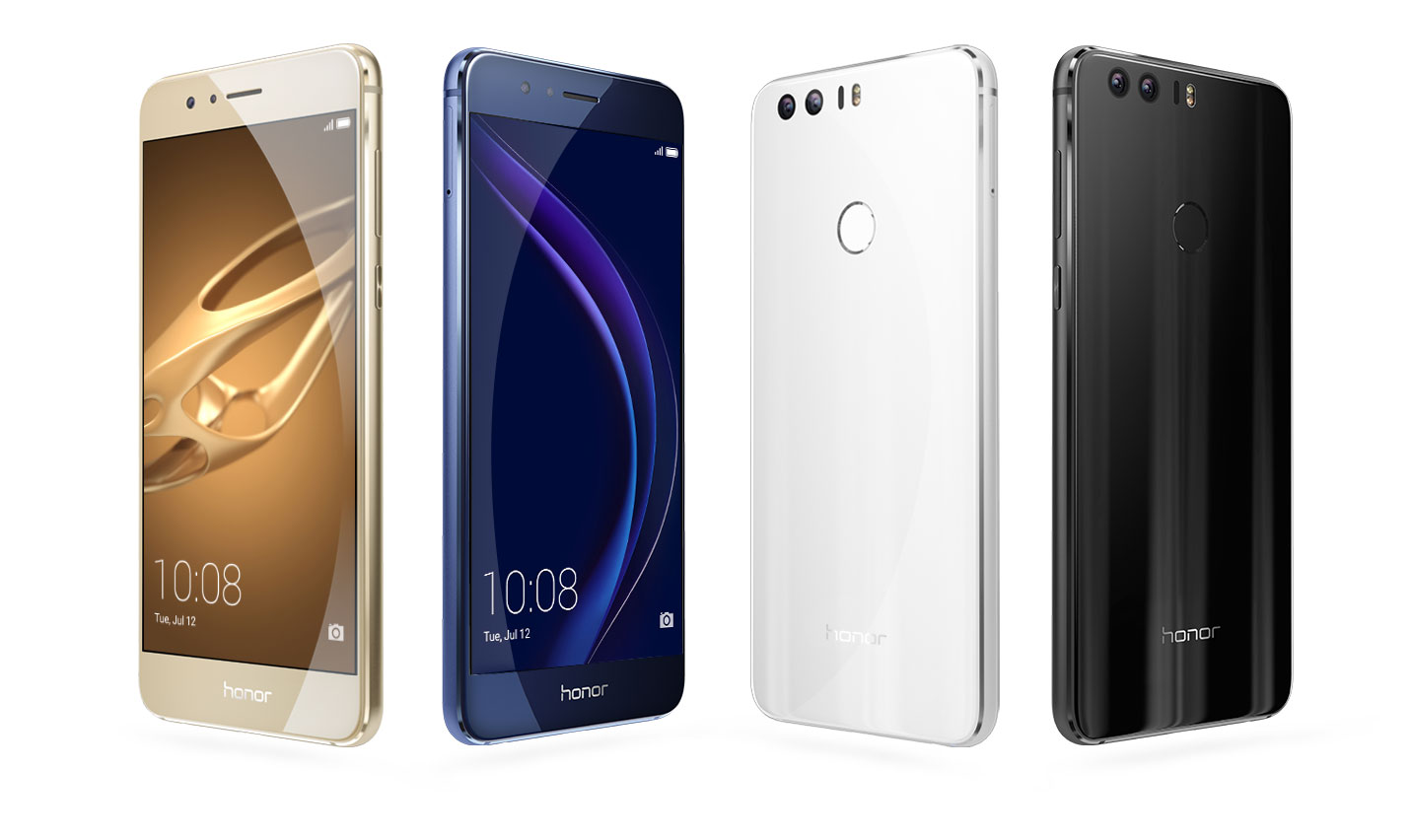 While you holding phone, you can see how its surface reflects light in a unique way, reflecting the vision of the designer.
Honor 8 does not have any holes or screws on its exterior, which contributes to its sleek appearance. The device has a diamond-precise and smooth curves with aluminum alloy, ultra-slim design masks of 0.4 mm, as well as ultra-thin edge of 0.4 mm and LTPS screen of 5.2 inches - creating a beautiful visual aesthetics.
Cameras 12MP dual lens
Thanks to the camera of 12 mpix, second generation, Honor 8 will be your window to the world. This phone is designed to make amazing photos. With one RGB and one monochrome sensor and pixel size of 1.25 microns, double lenses in Honor 8 capture more light, increasing image quality in order to obtain vivid colors and sharp details.
3D fingerprint
With the help of advanced 3D fingerprint reader with a dual function, Honor 8 redefines what is possible with current unlocking the phone and 3D scanning fingerprint. Its fingerprint recognition algorithm Level 4 brings additional security and smart features that make it more precise in use.
Fast charging batteries
To make sure you never run out of battery on your smartphone, using the factory charger to Honor 8 device you can use 9V / 2A technology for fast charging and battery to reach the full 50 per cent to about 30 minutes.