It is predicted that by 2022 there will be 550 million 5G subscriptions, according to the latest edition of "Erikson Mobility Report". North America will lead in the number of 5G subscriptions, compared to the rest of the World, with a quarter of all mobile subscriptions in 5G. Next will be Asia-Pacific region, with 10 percent of 5G subscriptions, and this is the second fastest growing region in the World. From 2016 to 2022, the Middle East and Africa will be dramatically transformed in an area where the majority of subscriptions are GSM / EDGE networks.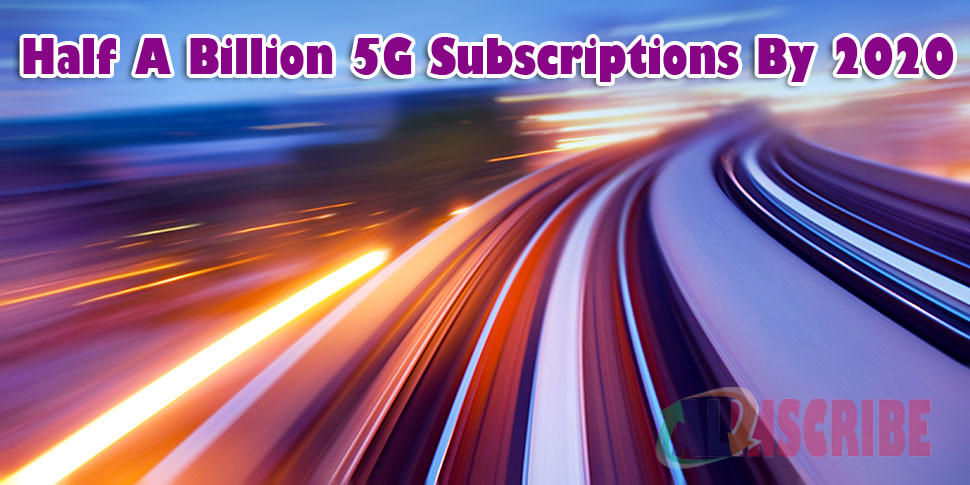 It is predicted that by 2022 the number of subscriptions on smartphones will increase to 6.8 billion, and that more than 95 percent of those subscriptions will be registered in WCDMA / HSPA, LTE and 5G networks. Ulf Evaldson, director of strategy and technology in the "Erikson," says that "almost 90 percent of the subscription to smartphones now are on 3G and 4G networks," and that "standardized 5G network will be available in 2020".
- Already we see that operators are very interested in launching demo 5G Network - Evaldson says and adds that it will accelerate the digital transformation in many industries. In latest research, "Erikson" also predicts that in 2022 will be 8.9 billion mobile subscriptions, of which 90 percent will be on mobile broadband internet, and 6.1 billion of them will be unique subscribers.
Asia lead
Looking at quarterly growth in individual countries, the fastest-growing markets are India with 15 million new subscriptions, China (14 million subscriptions), Indonesia (6 million subscriptions), the Philippines (4 million subscriptions)...