Calgary is Alberta's largest city and the third-largest municipality of Canada. It has a huge population of around 1,239,220 which easily makes this city filled with a lot of energy. To travel around the city and surrounding areas, it's easier with a vehicle. According to the law, you are required to purchase car insurance in Calgary. If you're a relatively new driver in Calgary, you might not know everything about car insurance.
We bring you the top five things you should know before you buy car insurance in Calgary :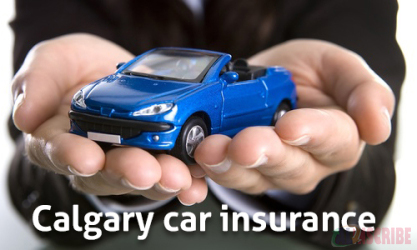 1. The Basic Coverage
Basic coverage normally includes third party liabilities as well as accidental coverage or benefits. The third-party liability protects the policyholder in the event of some accident or injury. This liability pays for the legal claim that might be charged against the policyholder if they are responsible for the accident and have caused other physical or psychological damage. In Calgary, the minimum limit requirement for third person liability is $200,000. Accident benefits, on the other hand, safeguards the occupants of the vehicle during the event of an accident or some injury. Accident benefits often include income replacement, medical costs, funeral expenses, death benefits, and rehabilitation costs.
2. The No-Fault Auto Insurance
This is one of the most important things to know about car insurance in Calgary. Every insurance company in Calgary is required to cover all your damages regardless of who is at fault or who caused the accident. This saves you from dealing with the hassle that might have been caused if you were required to deal with the other individual's insurance company.
3. The Grid System
In many places, one would need to look around for car insurance that suits their needs and also their pockets. But that is not the case in Calgary. Calgary has a grid system. This grid system allows all its drivers to have an idea of the rates that they can expect for the basic coverage. This is achieved by looking at the maximum premium for basic coverage of an individual's driving record. This system keeps all its drivers out of the mystery which often surrounds the price of various car insurance policies in Calgary.
4. The Discounts
For inexperienced drivers, the cost of insurance is quite high. This might be a bit of financial trouble for you. However, you can save almost $200 by clearing the driver training course. To save some more money, you can further try to combine your home and car insurance. There are various companies in the market that also offer certain multi-vehicle car insurance policies in Calgary.
5. Your Right
Do not forget that getting car insurance is your right. No company can refuse to give you car insurance in Calgary on the basis of your experience as a driver, your application status, your area, your driving records, or the kind of car you drive. The car insurance can be refused to you if you have a history of not paying your premiums.
Be a knowledgeable customer and look around for the best car insurance in Calgary option available for you.
For more information about Auto Insurance Calgary and Home Insurance Calgary Please visit : Beneficial Insurance Solutions.