Professional liability insurance is one of the most important insurances to own if you have a business with clients. This insurance is also referred as the errors & omissions insurance (E&O insurance) that is capable of paying for your liabilities if you are sued by a customer for malpractice or negligence. The course of E&O insurance will be paying for your legal defense fees when the court case takes place. Without a proper PLI, it can be really hard to take care of the legal matters while managing your business all along. However, choosing the proper E&O insurance can be quite tough for you, as there are a good number of options available in all over the US. This is why we have prepared this article to help you in understanding different factors associated with this type of insurance while informing you about the best professional liability insurance providers in the US in 2022.
Working procedure of a professional liability insurance
Most of us possess a general liability claim, however, that does not cover the claims that your clients make due to your malpractice and negligence. Hence, for including the same you require a professional liability insurance. There are some of the professions, which are in need of these insurances much more than the others. These types of professions include, lawyers, medical service providers, realtors, lawyers, small business owners and business consultants.
Please note that E&O insurance is also sold under different types of names based on the professions that are being covered. For an example, if you are associated with providing medical service then it might be referred as the medical malpractice insurance.
You need to remember that you can only use your coverages during your policy period. However, you need to make sure to go through the coverages that are associated with your insurance policies before purchasing one. Additionally, it is important to ensure that your insurance provider will be covering you regardless of your fault. Since the insurance providers play a huge role in facing and dealing with your clients or customers, you need to make your decisions wisely.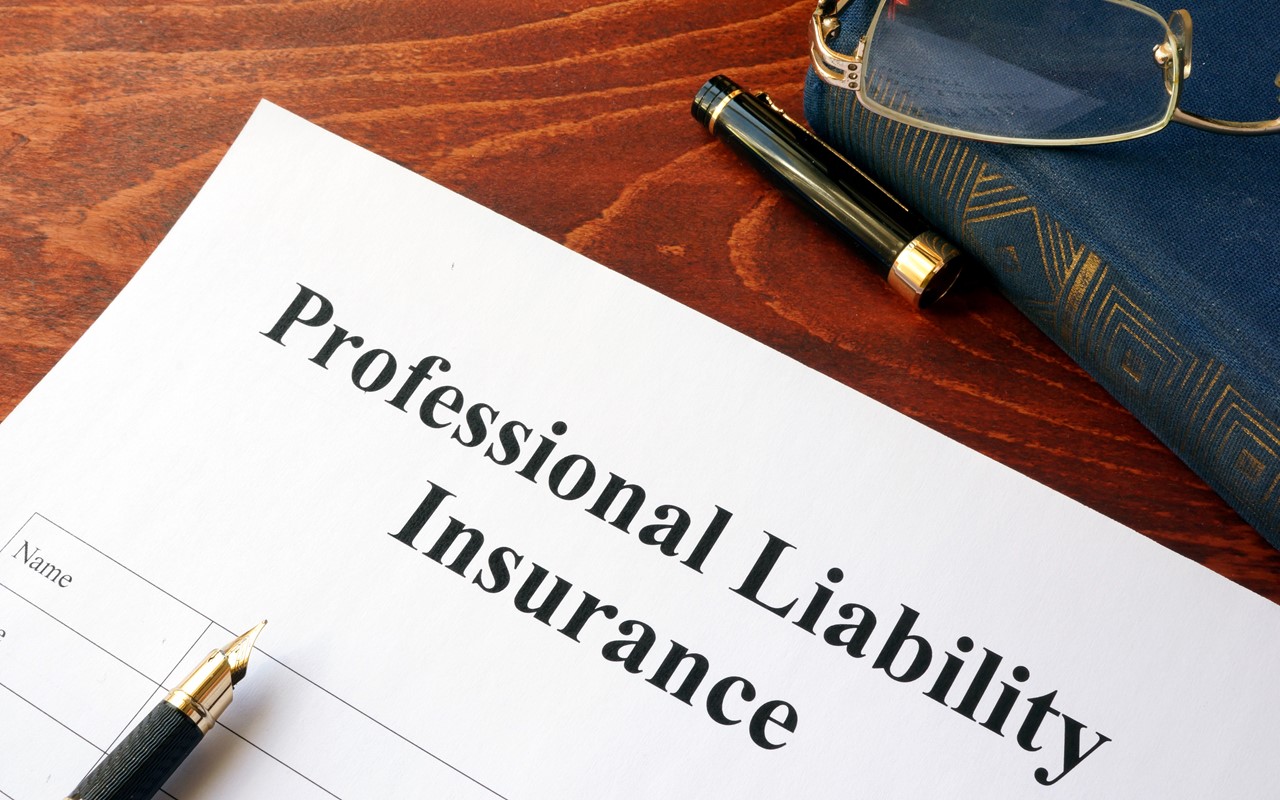 Policies associated with professional liability
As it has been mentioned before, while purchasing the E&O insurance you need to make sure that it covers every need of yours. However, it should be mentioned that the policy will not be covering everything up. Even though it will cover up the claims that your customers make, it will not be protecting you from the legal liabilities that are not listed in your coverage (which is quite obvious), it will not protect you from the data breaches that you make, or any other issues associated with technology. It will also refrain from protecting you from any kind of criminal prosecution.
Average cost of E&O insurance policies
Just as any other insurance policies insurance for professional liabilities also depend on various factors. These factors are mainly associated with your profession. The primary factors to impact your average insurance cost are mentioned below:
Your industry, the industry that you are maintaining your business in.
Business size, the size of the business that you own
Coverage options, the coverage options that you have accepted in your policy
Deductible, the amount of deductible that you have opted to pay
The cost of the insurance policy that you pay for your liability policies are a constant factor. There can be a number of aspects that can help you in saving on your insurance costs. One of the most applicable tips that you can apply to save on your costs is to bundle up your insurance policies. If you own different policies from a single provider, then you can bundle up your professional liability insurance with those and seek for discount. If you stay loyal to your provider without going for any claims within a specific period of time, then you can be eligible for some certain discounts. You can also contact with your policy agent and browse through the discount options for you. Overall, the average cost of most of the policies stays between $500 to $100 annually. You can also settle for an average of $59 monthly.
Importance of professional liability insurance
For understanding the importance of a professional liability insurance, you first need to understand the difference that persist between a general liability insurance and the professional liability one. General liability insurance covers for your medical payments, bodily injury, property damage, reputational harm and other general factors. It does not cover for your professional ground and the claims that can be made upon that. Professional liability insurance pays for most of the issues that you face in your professional ground. It certainly does not cover everything, however, pays for the ones you need in order to continue your business without having to face much interruption. If you skip considering a PLI then your business will always be on stake. And you will have to pay for the claims that your customers accuse you for, from your own pocket, which certainly will not be beneficial for your business. If you are specializing in a specific industry, then going for a PLI without thinking much is recommended to you.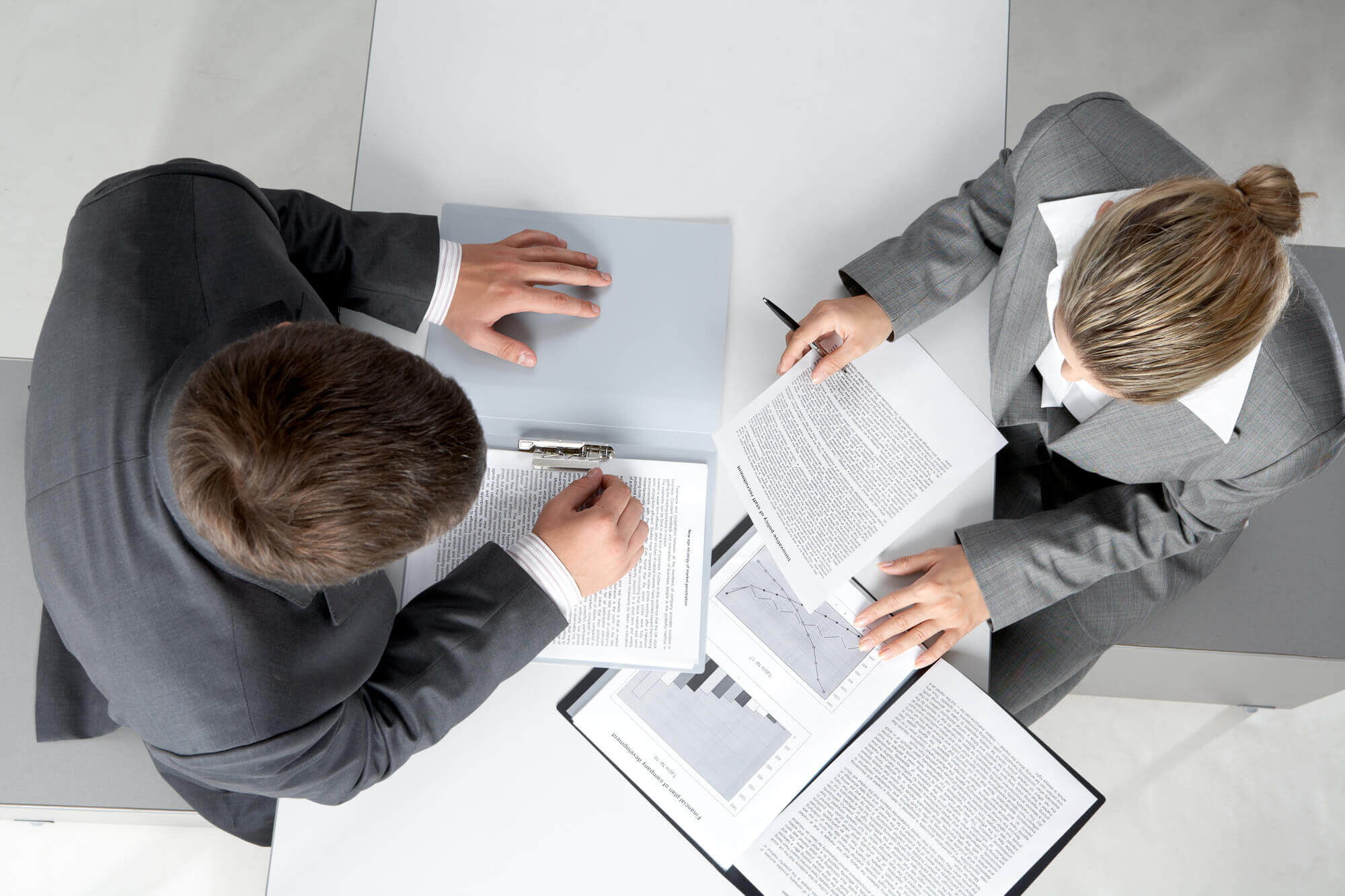 The best professional liability insurance providers
Pros
Cons

AIG has the most varied options of industries in its insurance policies, which make it very flexible and easily accessible.
You can easily choose from the most standard insurance policies as well as the unique policies that may fit your requirements perfectly.
The feature of ReputationGuard is a unique approach, which protects the reputation of your company after a lawsuit.

The lack on online services is the biggest disadvantage associated with this company's ventures. You will have to contact an agent for gaining the service.
AIG does not offer general liability insurance policies.
AIG certainly comes in the very first position for the best E&O insurance service providers in our list, due to its easy availability in almost all of the industries. The varied options of the industries include transportation, education, healthcare, hospitality, aerospace, construction and many more. Just as the long list of industries, a long list of coverages is also provided to you, and you can choose the one that is the most applicable in your profession. Additionally, the policies of AIG are designed in a way that those are capable for covering the most common mistakes that are perceived in your industry.
The company also has coverage options for some of the most uncommon industries, which are apparently excluded from the list of most of the insurance providers. Publishers, business leaders and robotics professionals come under the mentioned list. Hence, no matter whatever industry your business may belong to, AIG has solutions for you.
Another important feature to make the company one of the best choices for professional liability insurance is the ReputationGuard. You can protect your company's reputation after a lawsuit with the help of this feature. The company takes the responsibilities of crisis communication, social media management, media training and other important activities to ensure no damage on your reputation.
However, there are certain shortcomings of AIG that can impact your experience with the company's service. The very first disadvantage is that AIG does not offer the option of general liability insurance, which automatically translate to having no bundling options. Another disadvantage is the lack of online services. You still have to gain the service of the company by applying the traditional method of contacting an agent. This can be quite unapproachable at times and can impact the user experience negatively. The file claiming procedure is also limited to emails and phone calls. Therefore, if you are not bothered by the disadvantages, you can certainly go forward with AIG.
Pros
Cons

There are a large number of business other business policies available that you can bundle up your PLI with.
The company collaborates with freelancers; hence, you can get tailored coverages based on your preferences.
With a single application you can gain more than one quotes from different insurance carriers.

Pogo stays refrained from disclosing the name of the insurance company that it collaborates with, which can cause disapproval among the customers.
It does not have online features to get an instant quote.
Pogo is a respectively new insurance company that manages its ventures online. It has an online marketplace to collaborate with different insurance companies. As Pogo works with independent contractors, it can provide the customers with unique risk coverages. Thus, the company can be one of the best choices for the self-employed people.
Upon filling the online application, you are matched with more than one insurance companies that fill your coverage requirements perfectly. You can choose any company from the list and go forward with the process. You can also take the assistance of an agent, who will be suggesting you the appropriate coverage amount based on your business, industry, size of company, your income and many more.
However, the company does not disclose the insurance companies that it has a partnership with before you request a quote. Hence, you will have to request the quote for getting matches and there will be no instant quoting option to help you browsing through options.
Pros
Cons

The policies are mostly designed to benefit the medical service providers.
The company offers coverage for the solo practitioners as well.
The company also offers coverage options for other industry and professions.

The website does not contain many valued information.
Even if there is a website, you will have to take the help of an agent to start with your insurance policy.
The Doctor's company specializes in medical malpractice insurance policies. It has a customer base of 80,000 people only belonging from the healthcare background. There is a specialised E&O insurance policy that include a number of diverse coverages for the healthcare workers, most of which are not usually covered in the standard malpractice insurance policy. There are various options for policy add-ons as well. You can buy CyberGuard insurance, management liability insurance, MediGuard insurance, employment practices liability insurance and many more.
The Doctor's Company has a unique rewards program that is referred as the Tribute Plan. The eligibility criteria for this rewards program does not has many requirements, any policy holder is eligible for it. This reward is provided to the loyal customers that stays in terms with the company while providing quality services to the patients.
On the other hand, the lack of online assistance is quite unsatisfactory. You can request a quote via an online form; however, you will have to wait for the representative to contact you.
Pros
Cons

This company provides tailored insurance solutions for lawyers.
You can shop policies via online means and can customize your policies as per your own need.
Easy online claim management available.

Since the company is respectively newer, it lacks customer rating and financial strength.
Coverages might not be suitable for other professions.
Embroker is the best choice for the lawyers in market. The Attorney professional liability insurance program of the company pays for the legal changes if you get used by one of your clients for malpractice, misrepresentation, negligence and more. The company allows you to choose your quote online and you also can customise your policies as per your need. You can also choose a coverage limit as well as a deductible based on your preferences. The easy availability of online file claiming facility lets you claim your file any time you need, without having to face many complications. Getting in touch with the company is quite easy as well. You can find assistance via live chat, emails and phone calls.
However, the coverage of the company may not be suitable for the individuals that do not belong to the lawyer background. Additionally, the company being new, does not have real customer satisfaction ranking yet.
Pros
Cons

Affordable policies of the company start from $36 monthly.
The company offers coverage under a variety of different term lengths.

The services are not available in every state.
No availability of online claim.
Thimble is undoubtedly the best choice for the small business owners. It has a very affordable rate for policies that only start from $36 per month. You are also provided with the facility of adjusting your policy coverage by going to your customer portal. The flexibility that the company has in its coverage choices, makes it one of the most preferred companies. You can choose a coverage for some days or week based on your ongoing projects and you will not have to pay for the unwanted coverages once the need is over.
However, Thimble is not available all over the US, which is one of the biggest competitive disadvantages of the company. Not having the online file claiming option is also on the list of disadvantages.
Conclusion
The discussion is made based on the best PLI providers in the US. At the end of the article, it can be concluded that all of the mentioned companies are best in a specific field. Pogo is best for the freelancers, The Doctor's company is best for the medical service providers, Embroker is best for the lawyers and Thimble is best for small businesses. However, AIG is the best for overall needs. Hence, going with AIG can be the best choice for you.
Resource list: -
For knowing more about the discussed insurance plans, please visit the links below: