Traveling and enjoying camping are very common for the residents of Michigan. The best options for enjoying these little way-outs are by getting the hold of a Recreational vehicle, known as the RVs. RVs are the best probable way of providing you with comfortable space while you are on the road. It makes you feel like you are home while you could still enjoy the thrills and adventures of a road trip or a camping. This is the most significant reason why the state of Michigan has been witnessing a rise in RV sales and services. The amount has rose up to $150 million. However, while you are on the road, you need to be concerned about the most common hazards and concerns that can damage your RV. Hence, to protect your investment on your RV, you need to ensure its safety and protect it with as much resources as possible. And the best way of doing so by purchasing an RV insurance. This article has a well-structured discussion on RV insurance with accurate information for ensuring that you choose the right coverage options along with the right insurance provider.
The independent agents are quite active in the state of Michigan, and they can provide you with customized quotes under an attractive price structure. However, you first need to gather some information on RV insurance to understand what is best for you by yourself.
Definition of an RV insurance
RVs, recreational vehicles, serves the dual purpose of being a ride and being a home. These vehicles usually have a sleeping area along with a kitchenette along with other important items that are needed for a short trip. RV insurances are the insurance coverage policies that are made up only for the RVs. Since for protecting your RV, only the specialized RV insurance will work.
RV insurances are made of specialized coverages that cover both of homeowners insurance and auto insurance with a promise of protecting your RV at its full potential. You can also customize your coverage to meet your needs. However, it needs to be stated that Michigan is the most expensive state for RV insurance. Hence, if you are a Michigan resident you need to be wise amount the choice of your insurance provider.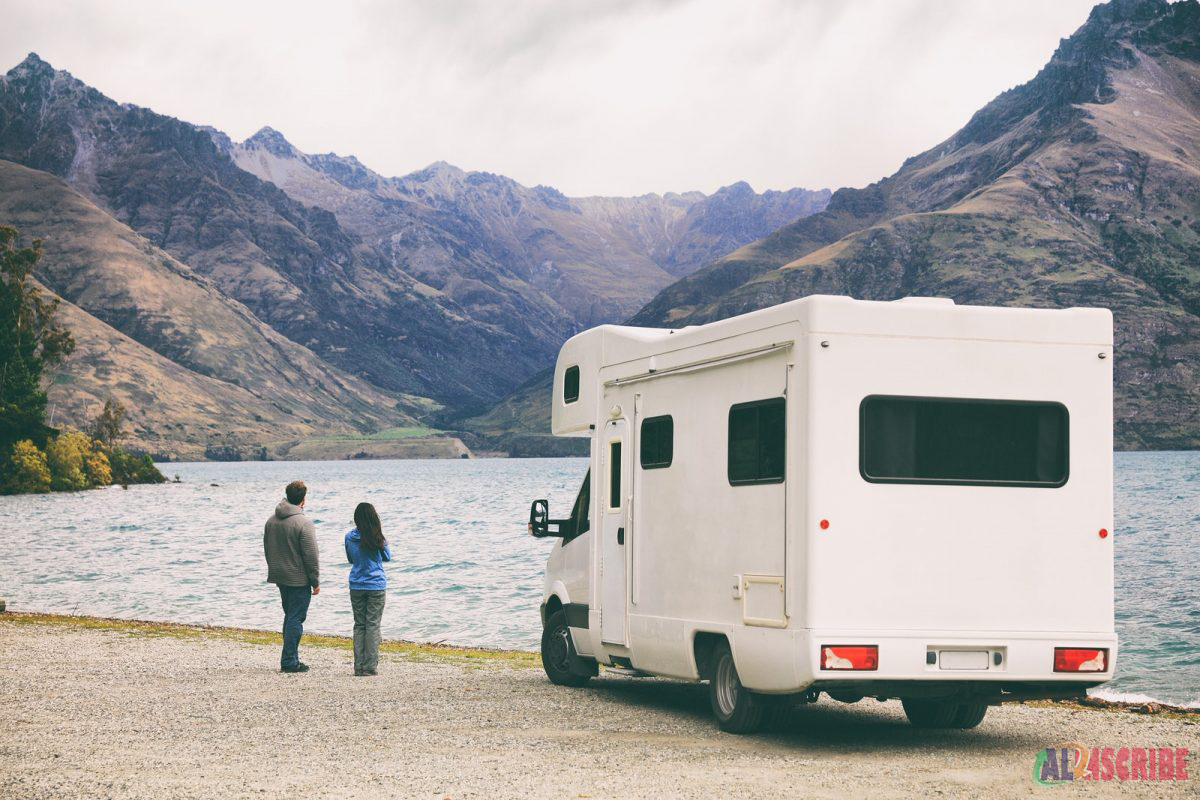 Factors to impact the cost of Michigan RV insurance
Just as auto insurance and motorcycle insurance the type of your RV is the primary factor to impact the cost that you pay to ensure your RV is protected. In this case the class of RV play an important role in determining the insurance rate. The RV classes are explained below:
Class A
Class A is the biggest RVs you can possibly get a hold on to. These are also the most expensive ones by both price of the car and the price of the insurance policy. These run of diesel fuel and can fill up to 10 passengers. The national average for a class A RV coverage is $1,150 per year.
Class B
Class B RVs are much smaller than the Class A ones. These include camper or sleeper van along with similar models. There are beds, kitchens and sometimes in even toilets added to the RVs. The national average for a class B RV coverage is $1,000 per year.
Class C
Class C camper vans are smaller than class A but bigger than class B. These are usually equipped with trucks or van buses along with an overhead sleeping area for the passengers. The national average for a class B RV coverage is $900 per year.
The features of an RV to impact the coverage rates
The RV models are another of the primary factors to impact the cost of insurance policies. There are some of the specifications that persist in an RV and impact the course of the price. The specs that impact the coverage rates are provided below:
Model
Make
Mileage
Condition
Age
Special features
The cost of your RV and the insurance rate of it is proportional. The more expensive your RV is the more you need to spare to purchase the right insurance policy for it. Additionally, the insurance rates also increase with the age of your RV. The annual milage of the vehicle also influence the annual premium greatly.
Coverage requirements for Michigan RV insurance
It is important to state that Michigan being a no-fault state, your insurance policy will be the one to fill up for the damages regardless of whose fault it actually was. There is a minimum coverage that every RV owner needs to purchase regardless of their class and type of RVs. The minimum coverage options are provided below.
Liability insurance coverage
Liability insurance take up the responsibility of the damages that you make because of a collision. Liability insurance covers for bodily injury and property damage. Liability insurance also provides a coverage option if you get into an accident in an at-fault state. The minimum policy inclusion should have
| | |
| --- | --- |
| Type of liability insurance | Cost |
| Bodily injury liability insurance | $50,000 per person and $100,000 per accident |
| Property damage liability insurance | $10,000 per accident |
Table 2
Personal injury protection
This coverage option covers almost everything that is associated with your personal injury. These coverages include the course of medical bills and lost wages along with the other expenses, such as therapy. If you have a healthcare plan already you can eliminate this plan. However, if you do not have one then you have to choose one of the coverage amounts among, $50,000, $250,000, $500,000, and Unlimited.
Property protection plan
This coverage pays for the damages that you make to a third-party property. This coverage includes parked cars, fences, barriers, guardrails, buildings, road signs etc. In this case you need to remember that this coverage only works when you damage a property within the area of Michigan.
Since RVs are usually bigger and heavier than other cars, these are prone to make damages more as well. And you need to take the liability afterwards. Hence, to avoid getting into trouble or paying from your pocket, purchasing a Michigan RV insurance is a wise choice.
Additional coverage options
Other than the coverage options that are mentioned previously, there are some of the other coverages that you can purchase to providing your RV with an extended protection. These are referred as the coverage add-ons and helps you in customising your Michigan RV insurance plans. The available options for coverage addons are presented below.
| | |
| --- | --- |
| Coverage type | Description |
| Collision coverage | This coverage pays for the repair and replacement cost for your RV when you get into a collision. |
| Comprehensive coverage | This coverage pays for the repair and replacement cost for your RV when you get into a non-collision incident. |
| Uninsured motorist coverage | This coverage pays for the bodily injury when you get into an accident and the at-fault motorist is not enough or at all insured. |
| Personal liability coverage | This coverage covers the protective needs that you require when you live in your RV full time. This coverage includes some of the benefits of homeowners insurance or renters' insurance. |
| Vacation liability coverage | This coverage option pays for the property damages and other liability when you only use your RV for vacation purposes. This coverage includes the payables for property damage when you are staying at an RV park. |
| Contents coverage | This coverage is capable of protecting your personal property that you keep in your RV. It pays for the repair and replacement costs of the said items. If you keep your personal belongings in your RV, then this coverage is a good option for you. |
| Towing and roadside assistance | This coverage is quite self-explanatory. This pays for the towing and roadside assistance that you need while you are on the road and your RV is inoperable. |
| Umbrella insurance | Umbrella insurance is capable of providing you with a list of liability coverages that you might need in the case of extending protection for your RV. It provides you with a list of coverage options, that too, under a quite affordable price. |
For some of the campgrounds owning a vacation liability insurance is mandatory. Hence, you need to make sure your Michigan RV insurance policy has one before setting out for a camping destination.

Companies to provide best Michigan RV insurance
Here we will be discussing about some of the companies that are capable of providing you with good coverage options under a good price structure. If you are a Michigan RV owner, then you can consider buying insurance policies from the following mentioned companies.
Good Sam is an insurance agency that helps you in choosing the right insurance provider for you. It works with several top-profile companies like progressive, nationwide, Allstate and more. The pros of the company include,
Offering of full-timer coverage
Online policy management facilities
Several membership benefits on gear stores, campsites etc.
However, there are some of the disadvantages associated with the company as well, which are,
It does not include roadside assistance in its standard coverage options.
Not being a direct insurer can be quite troublesome at times of crisis.
If you want some good discounts, then Nationwide is the best choice for you. It offers you a number of 10 discounts, which are associated with your customer loyalty, installation of safety devices, staying claim free and more. The advantages that you can acquire by considering the company's assistance are provided below,
Free yearly insurance review with an evaluation of your coverage options.
Bundling options available, which makes it easy for you to manage your policies.
Towing coverage available, which has an addition of lodging, transportation and as well as meals.
There are some of the disadvantages that are associated with the company's venture. The cons are discussed below,
There are no online facilities for showing quotes online. You need to contact an agent for that.
The discounts that the company provide to its insureds are certainly very attractive. Those can prove to be quite beneficial for saving up some expenses as well.
National General is one of the very few companies that offer you a full replacement cost coverage, that too, within the first model year. You can also be reimbursed for original purchase price of your RV. The other advantages that you can gain by purchasing your insurance from National General are mentioned below,
Offers specialized equipment coverage, such as social panels.
Provides you with expert assistance for finding a new RV when you completely lose one.
There is an option of pausing coverage when your RV is in storage.
However, there are some of the shortcomings associated with the company's venture. The cons of National General are presented below.
Benefits and discounts may vary from state to state.
The website does not contain much information about their policies, which can be disappointing to the customers.
One of the most beneficial features of national general is that it lets you pause your coverage when your RV is in storage but also covers for non-collision accidents like theft, vandalism, and harsh weather.
Progressive is the best company for disappearing deductibles and accident forgiveness. Also, their long list of discounts plays a huge role in impressing the customers. The other pros of the company are presented below,
Offers accident forgiveness on the claims under $500
There is an available coverage for pet injury
However, as always there are some disadvantages to be mentioned as well,
Standard plan excludes replacement of personal belongings and emergency expense coverage.
Insurance rates varies based on online and offline purchase.
Progressive cuts down 25% from the total deductible when you remain claim-free during your policy period. And if you successfully complete four claim-free periods then your deductible will become $0. Hence, choosing Progressive as your Michigan RV insurance can be quite beneficial.
5. Auto-owners
Auto-owners is referred as the best company in the ground of customer service. It provides a personalised customer service, which ensure that your every need is being met within right time. The pros of Auto-owners are,
The company provides towing assistance in all over the US as well as Canada.
Easy to use mobile app serves the purposes right.
The company has an impressive ranking in J.D. Power in the year of 2021 in the area of customer satisfaction. Moreover, there are a good number of discounts available for the customers who own multiple policy with the company. However, not having an option for online quote is the only and biggest disadvantage.
You can also go with other companies available in Michigan for choosing the best provider for you. However, it is recommended to read all the terms and conditions before proceeding with the purchase.