Birth: Born on December 18, 1963, Shawnee Oklahoma. At present Brad is 53 years old.
Training: Brad attended Kickapoo High School where he performed well. He then moved to Missouri University to major in journalism but two weeks before his final exams he moved to Los Angeles to follow a career in acting
Personal Life: Brad was married to actresses Jennifer Aniston and Angelina Jolie. Brad is the natural father of three of Angelina's children and the adoptive father of 3 others.
Home: Los Angeles USA
Activities: The well-known actor also has 45 production acknowledgments on his resume
Political Support: Leanings to the liberal left
Born with unmatched good looks, this Greek Adonis made his way slowly up the ranks of TV shows and small budget movies until he drew the attention of female movie fans in the excellent production of "Thelma and Louise" in 1991. The film scored an average of 7.4 on IMDb and catapulted Brad into a male movie pin-up, causing a storm of sensation, forcing movie production houses and directors to take note. Brad gave a strong performance as a winsome blond thief and it is easy to see why the movie made him a star.
Subsequently, Brad went on to bring us many memorable movies like "Fight Club", "Se7en", "Inglourious Basterds", "Snatch", "Legends of the Fall", and many more. Brad has appeared in 52 movies, with two more awaiting release, and scores of projects on standby for his availability to get off the ground. The tragedy for Brad is, that despite his tremendous success as an actor, he has not been able to find happiness in his personal life. Unlike many others, he has not been able to shrug off two divorces and especially the separation from his children seems to cause deep personal trauma as a result of his failed family life.
Birth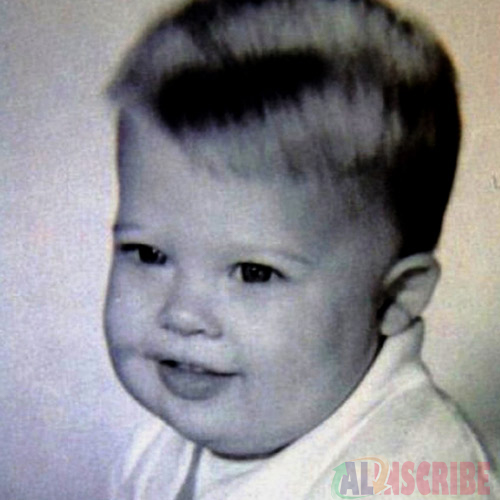 William Bradley Pitt was born on 18 December 1963, the oldest of three children, to William and Jane Pitt. He has two younger siblings, a brother Douglas and a sister Julie. The father was the owner of a trucking company and his mother a school counselor. Although Pitt was born in Shawnee, Oklahoma the family soon moved to Springfield, Missouri where the Pitt children spent their formative years. His parents are devout Christians but Brad is not a practicing member of any religion and has expressed grave doubts about the existence of God. Brad had a stable upbringing with strict but loving parents and healthy relations with his siblings.
Training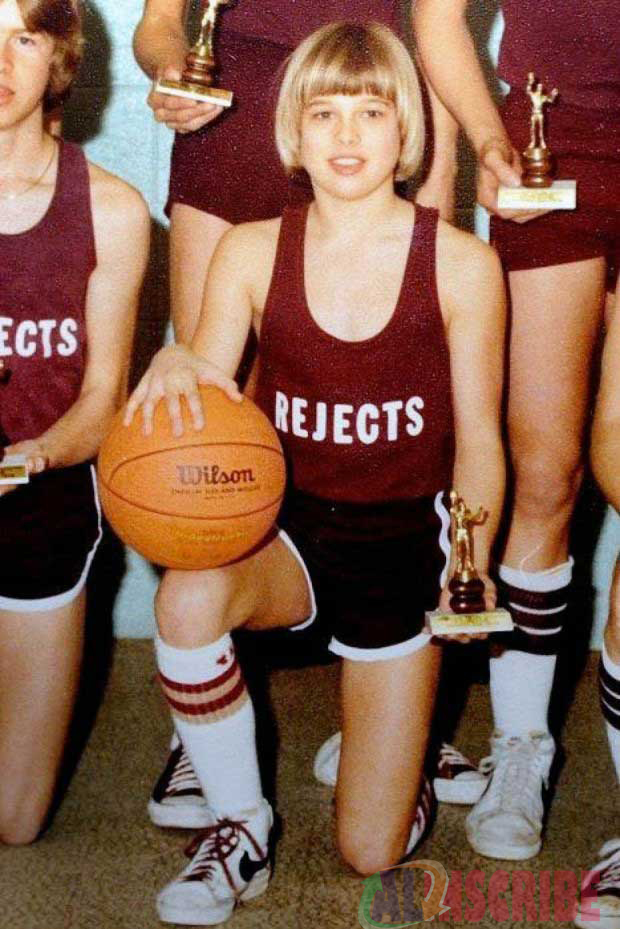 Pitt spent his entire schooling in Springfield, competing for his senior certificate at Kickapoo High School. He was active in sport, a student of above-average performance academically. Most interesting is the fact that he participated in school plays and musicals which stirred some interest in acting as a possible field of endeavor.
After the completion of his schoolyears, Brad registered with the University of Missouri Columbia for a degree in journalism. Pitt retained an interest in acting and movies and was not sure that he was ready to join the rat race. Two weeks prior to completing his degree, Brad upped and left for Los Angeles to pursue a career in acting. While doing odd jobs, inter alia parading in a chicken suit to publicize a fast-food chicken outlet, Pitt also attended acting classes.
Personal Life
With the looks that Brad Pitt is blessed with you can be sure that he never spent Saturday nights alone at home. He had a succession of beautiful stars at his side including some co-stars in various movie projects. He was even engaged to be married to fellow A lister Gwyneth Paltrow but the accord did not last when the couple broke it off again. At the ripe age of 35, Pitt met actress Jennifer Anniston during a guest star appearance on the popular "Friends" series. The two hit it off immediately and certainly made a glamorous addition to the Hollywood red carpet scene. They were married in 2000 but five years later divorce followed when Brad fell in love with his co-star, the fabulous Angelina Jolie while filming "Mr. and Mrs. Smith". During the marriage with Jennifer, there were no indications of any trouble except for rumors that Brad was ready to become a daddy while Jen was reluctant to have children in view of the tremendous success she enjoyed in feature movies at the time. Be that as it may, when the divorce came, Brad was seen as the husband with the wandering eye while Jennifer enjoyed tremendous sympathy from the public at large. After the divorce, Brad and Jennifer remained on good footing. Brad's reputation took a dent but this did not affect his career in any way and on the contrary, he remained one of the most successful and popular stars of the day.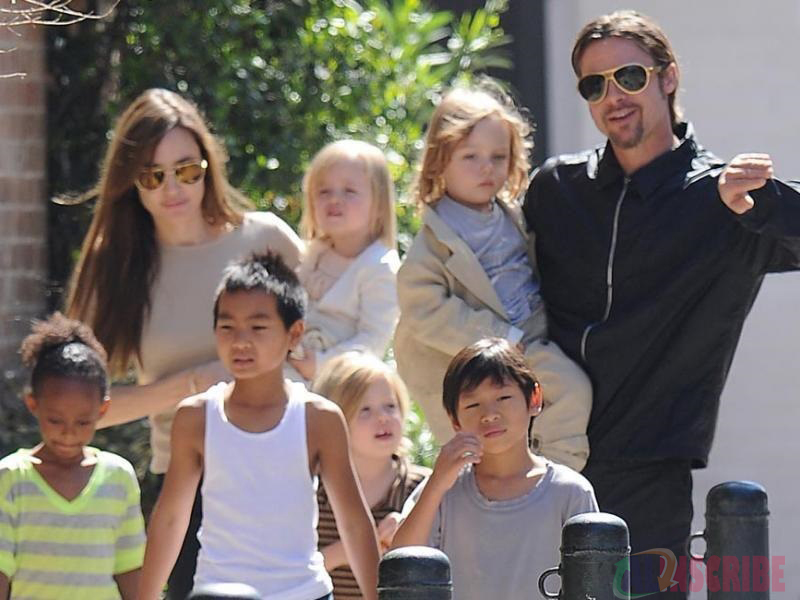 After the divorce from Jennifer, Brad and Angelina carried on with their relationship although at first reluctant to come out publicly. When Angelina announced that she was expecting Brad's child in 2006 the coupling of two of the most famous stars of the day became open knowledge with loads of ongoing publicity. Reports of events, as the stars in a short period of time increased their offspring to 6, indicated a sometimes chaotic, family with stark differences between Brad and Angelina about the upbringing of their children and other issues. While Brad favored a more orderly and disciplined household Angelina would not allow for any rules which would impinge on the choice of the children to do and act any way that they elected, even it if resulted in exhibitions that at times astounded the world. Tantrums, weird personal appearances, and ill-discipline were all too obvious when they occurred in public places visible for all to observe. At the beginning of the relationship, Angelina was already the adoptive mother of one child and the birth of the first natural off-spring from the loving liaison followed soon thereafter. Subsequently, Pitt and Jolie had twins and also adopted a further two children. By the time the couple tied the knot in 2014 they had six children of which three were adopted. It was reported in the press that Pitt repeatedly remarked when asked about the children, that he was delighted and loved all of the children deeply. Yet two years later the marriage ended when divorce proceedings started in what proved to be one of the most acrimonious ends to a Hollywood union in many years. Brad was accused of manhandling one of the children and was forbidden to see the children without supervision and to make matters worse, some of the children refused to see Brad at all. Allegations of child abuse relating to an incident on an airplane with the oldest son Maddox, Brad drinking too much alcohol and using weed, all contributed to movie fans taking sides in the battle of the year. The charges were later withdrawn and the situation normalized to a great degree when a divorce settlement was reached. Brad and Angelina are on speaking terms again, focusing on what is best for the children. The tragic turn referred to in the title of this article refers to the deep waters that Brad had to engage in a situation that appears to come as a surprise to him. Even as rumors emerged over an extended period of time that all was not always well in the Jolie-Pitt household, Brad appeared to be devastated by the events, as he repeatedly expressed the high value that he placed on his family and the children involved in the union. His success as a movie star seems at time to be eclipsed by the unhappy circumstances of his personal life. Pitt is involved in a number of humanitarian projects and politically feel strongly about global warming and sustainable consumption of resources.
Career
At the beginning of his career, Brad appeared in a number of television shows including the long-running soapy "Dallas". His break came when he first appeared in the feature film referred to earlier in this article with the title: "Thelma and Louise". He next impressed with the Robert Redford directed movie: "A River Runs Through It". Strings of movies followed cementing Pitt's position as a fan favorite with the movie public in pictures like: "Legends of the Fall", "Se7ev", "Sleepers", "Meet Joe Black", "Ocean's Eleven", "Troy" and many more.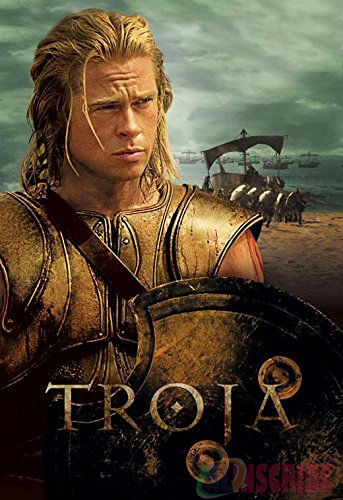 Praise and awards for his efforts were not far behind. Pitt won an Academy Award for Best Picture in 2014 for "12 Years a Slave". In the same category, he was nominated in 2012 for Moneyball", and in 2016 for "The Big Short". In the category for a best male actor, Brad received nominations for "Moneyball" and "The Curious Case of Benjamin Button", as well as a nomination for best supporting male actor in "Twelve Monkeys". Despite his personal tragedy Brad Pitt continues to woo audiences with performance after performance. Reports have it that Mr. Pitt is a very nice man on the set of his movies, kind and gracious. We trust that he will carry on to provide us with the quality entertainment that we have become used to.
Filmography
Ad Astra - 2019
Once Upon a Time in Hollywood -2019
War Machine 2017
Allied 2016
The Big Short 2015
By the Sea 2015
Fury 2014
The Counsellor 2013
12 Years a Slave 2013
World War Z 2013
Killing Them Softly 2012
Happy Feet Two 2011
Moneyball 2011
The Tree of Life 2011
Megamind 2010
Inglourious Basterds 2009
The Curious Case of Benjamin Button 2008
Burn After Reading 2008
The Assassination of Jesse James by the Coward Robert Ford 2007
Ocean's Thirteen 2006
Babel 2006
Mr. & Mrs. Smith 2005
Ocean's Twelve 2004
Troy 2004
Sinbad: Legend of the Seven Seas 2003
Confessions of a Dangerous Mind 2002
Full Frontal 2002
Ocean's Eleven 2001
Spy Game 2001
The Mexican 2001
Snatch 2000
Fight Club 1999
Being John Malkovich (uncredited)
Meet Joe Black 1998
Seven Years in Tibet 1997
The Devil's Own 1997
Sleepers 1996
Twelve Monkeys 1995
Se7en 1995
Legends of the Fall 1994
Interview with the Vampire: The Vampire Chronicles 1994
The Favor 1994
True Romance 1993
Kalifornia 1993
Cool World 1992
Johnny Suede 1991
Thelma & Louise 1991
Across the Tracks 1990
Happy Together 1989
Cutting Class 1989
Less Than Zero 1987 (uncredited)
No Man's Land 1987 (uncredited)
Hunk 1986 (uncredited)