Hostels In Barranco provide cheaper accommodation with the decent amenities and facilities you will need for a comfortable stay. However, you must know that hostels are different from hotels. You cannot expect to enjoy privacy in a hostel dorm. However, considering the wonderful advantages of hostels, a lot of budget travelers love to stay in them. When you wish to consider a hostel stay and prepare for one, here are the things you must pack and the ones that you must avoid.
Following are the Dos And Don'ts While Packing For Your Hostel Stay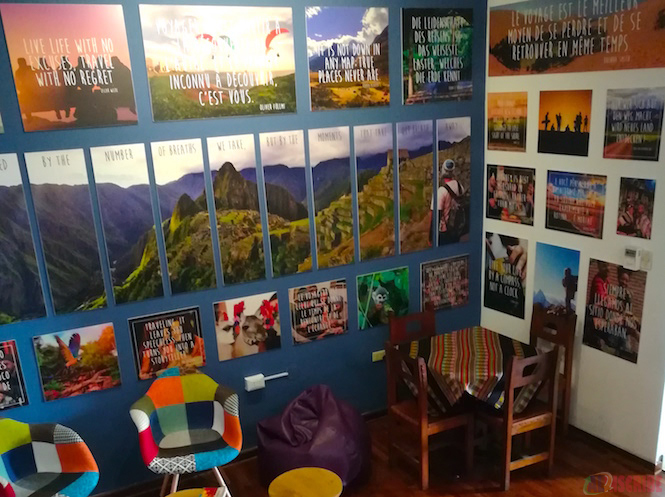 What is the underline?
A hostel stay will need you to pack some extra things than what you will need for a hotel stay since you will be staying in a dorm and using a common bathroom. Items you must not forget to carry with you
Toiletries
A hostel accommodation package does not usually come with complimentary soap bars, shampoo bottles or a towel. Never forget to carry them with you. Local supermarkets will sell you travel-sized toiletries. Also carry the other essentials like a hairbrush, bug spray, contact lenses, deodorant, and sun cream.
Thongs or flip flops
Since you will have to share showers in a hostel, there are chances that you will be sharing foot fungi too. If you are not wearing flip flops or thongs, you must not forget to carry a pair of them to use as sanitary shoes.
Towels
Some hostels charge you for renting towels. Even if they do not charge, it is good to rely on your own towel rather than using the ones that might not have washed properly. Carry some quick-drying towel which can also fold very small. What you must not pack with you.
 
Sleeping bag
Almost every hostel provides linens and sleeping bag by default. If your trip is not something to do with camping, you can better avoid a sleeping bag as it would unnecessarily add to your luggage.
Hairdryers
Hairdryers and hair straighteners are bulky, need a lot of space and heavy to carry too. Many hostels these days provide fancier hair dryers. Sometimes, you might also find a dedicated place in a hostel where you can use hair straighteners and other class of hair care products.
Expensive gadgets
If you are a travel blogger, you will certainly need your laptop. If this is not so, it is good to leave your laptop back at home rather than worrying about its safety all through your trip. For many travelers, cameras are a must and you can carry one if you want. However, expensive items like jewelry and watches could be better avoided when you pack your luggage for a hostel stay.
Choosing your backpack
It is good to go for a front loading backpack which will make unpacking very easy for you. Hiking bags usually open at the top and this will make it uncomfortable to handle the things when you need to unpack or search for an item. Choosing a bag that has compartments can make your packing easy. Use packing cubes or compression bags. Segment all of your clothing and gear so that you will know where to locate a thing. While choosing your bag, safety must be your primary concern.
For more information about Best Hotels In Arequipa Peru and Cheap Hostels In Cusco Please visit : Dragonfly hostels.