In this era of digital transformation, where the market are flooded with several distinct kinds of ERP solutions, customers are having plenty of options to choose from. Choosing the best ERP and CRM software that fits well and caters to an organization's needs can prove to be daunting and intimidating task to implement without leaving any room for disruption. It is a challenging job for the CIO (Chief Information Officer) to decide to zero in on the best ERP solution that exhibits consistency and robustness at the same time. Thus, to make this entire process a tab bit easier, we have prepared this article for you. In this article we will discuss the potential ERP and CRM implementation issues and the effective methods to choose the best ERP and CRM software for business. Keep reading this article to understand where your depiction needs reformation.
Considering the Implementation Issues: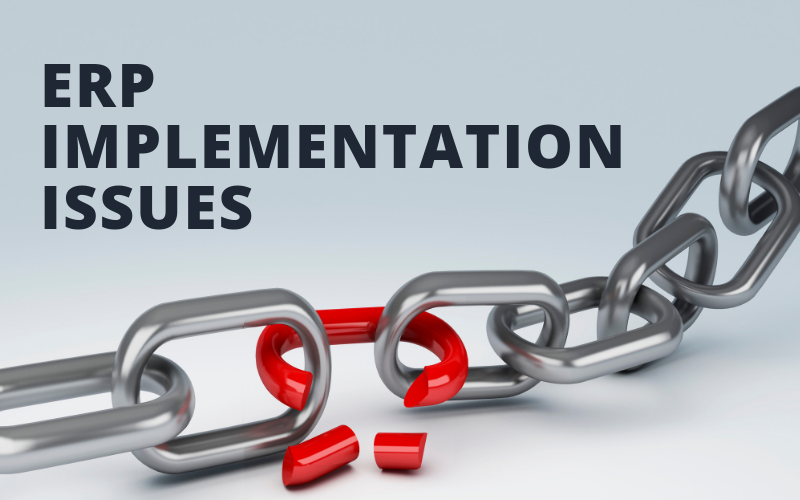 According to Gartner estimates, it is found that approx. 55% to 75% of ERP implementation fall flat and goals are unaccomplished, the majority of the customers are unhappy and measurable ROI is undelivered. This is nothing but a major drawback of failing to choose the best ERP and CRM software.
There are several reasons behind these mishaps. We have collected some of the most prominent ones and made a list out of the same, which are listed below.
Flaws in Leadership and negligence of top management
Modifications to the design of the ongoing project
Miscalculated or curtailed budgets
Lack of understanding of the market and choosing the right vendor
Dearth of adequate training
Swirling around goals and milestones during the ERP implementation and deviating from the prime catalyst for change- their consumers
Any wrong move can prove to be hazardous to the organization's health. It is a long-term decision and investment which should not be taken in a hurry. Selecting the right ERP solution can be equally challenging as finding the correct partner for marriage. The stakes are high, and there is no scope for error so that you do not repent later. Below are a few suggestions that can be helpful for you to analyze and navigate your way to pick out the best ERP and CRM software for your business.
1. Identifying your Requirements: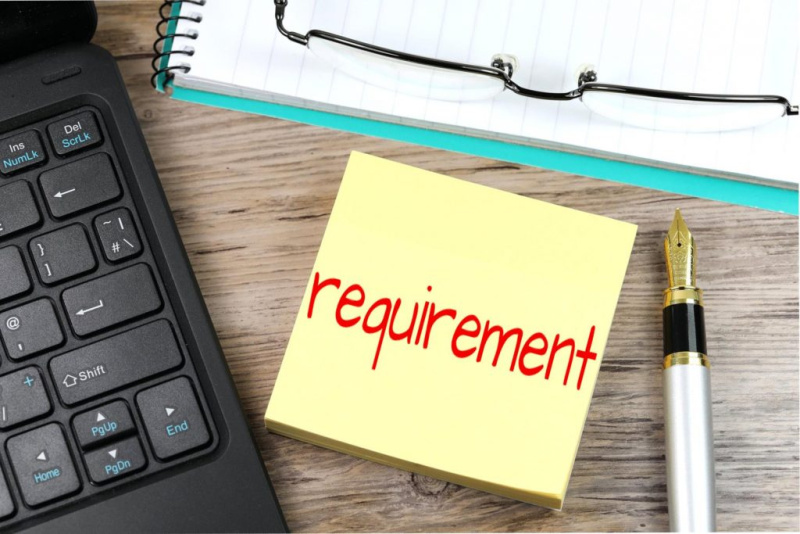 Let us take a considerably basic example. When you visit a doctor, does he tell you the cure first or he first examines the ailment from which you are suffering? Of course, the latter is the answer. Likewise, identifying the pain points that are affecting your business before you venture out in the search of a suitable ERP solution is quite necessary. Only when you have defined the list of your requirements, easier it becomes to start mapping prospects and opportunities with the features that a particular ERP CRM software is offering.
There must be a clear understanding of business ambitions and requirements. It is pertinent to have the right acumen of your business ambitions and objectives. The goals must be clearly laid out without any complexities rather than confidence. Business growth plans do not change overnight, and ERP implementation is a long-term capital investment. This will indeed pave the path for your company's success.
2. What to Pursue, On-Premise or Cloud Based:

When selecting a new and of course best ERP CRM software, this is one of the most common yet critical factors whether you should deploy an on-premise or a cloud-based ERP system. Let us first have a rundown of their differences.
Difference between On-premise and Cloud-Based ERP systems:
| | | |
| --- | --- | --- |
| Basis | On-Premise | Cloud-Based |
| Definition | On-Premise software is installed locally, on a company's own server. | Cloud-Based software is hosted on the vendor's server and accessed through a web browser. Also known as SaaS (Software as a service) |
| Maintenance and Support | Maintenance and updating of software are cumbersome. | Update, maintenance, and support are the defined responsibility of the service provider. |
| Accessibility | It cannot be used from any other computer. | You just need a browser and internet connection. Can be accessed 24*7. |
| Mobile Application | Mobile application is difficult in this case | The mobile application becomes the new industry norm and makes cloud-based applications future-oriented. |
| Data Storage and Authority | Users have full control and command over the data as it is stored on the premises of the user. | Data is stored on a web server. There are Service Level Agreement (SLA) that defines Ownership of Data, stating the rights, authority, and responsibilities of both vendor and user. |
| Flexibility | The disadvantage of higher Capital Expenditure (CAPEX) compared to a cloud-based application. Considered one large investment upfront. | Allows flexibility against both Capital Expenditure (CAPEX) and Operating Expenses (OPEX). Typically considered as an additional overhead cost the company has to bear. |
| Implementation Time | Implementation time can be consuming, especially if there are a lot of customizations. | Normally requires less time to implement. |
If your prime concern is data security and authority you might hold, then you may opt for an On-Premises ERP CRM software whereas if you are unwilling to take the burden of installation and maintenance, management, and huge upfront costs and wants flexibility and scalability at the same time, your best option is to choose Cloud-Based Solutions. Thus, keeping in mind the business structure, needs, and differences above you have to be very thoughtful and judicious about whether to go for a cloud-based or on-premises ERP CRM software.
3. Comparison of ERP Vendors: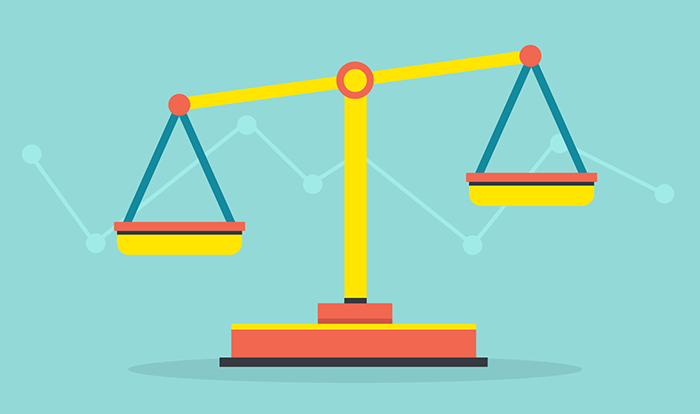 If you are comparing and analyzing the ERP software, it would be ideal to evaluate and shortlist your ERP CRM software vendor options and demos as well. You may end up with a bunch of vendors who are up to snuff and meeting the brief. But you cannot choose all of them. Therefore, a thorough assessment of the ERP CRM vendors must be performed taking into consideration things like vendor history of business and past experiences in the industry, vendor camaraderie, and reputation, financial viability, technology supervision, customer satisfaction, and support and training extended, and most importantly, the Total Cost of Ownership (TCO). TCO is given prominence when selecting ERP CRM software because it offers a company a bird's eye view of how much an ERP system will actually cost.
You can also add a to-do list for scheduling product demos and presentations. They may have in-house or even conduct online product demo sessions and free trials. In order to clarify your hesitations and uncertainties, you must take advantage of those demo sessions and free trials to get a real feel about it.
After all this, your list would have been narrowed down to 3-4 best ERP and CRM software that fits your organization. Conduct a comparison using a strong scoring system to quantify your search results on the basis of all the evaluations and deep insights from the vendor's analysis. Then make your decision and agree on any terms and conditions at last.
4. A Better Understanding of TCO and ROI:
Considered a focal point of product/service efficiency calculation, TCO is not really an easy aspect to understand, especially when it is associated with selecting the best ERP and CRM software.
The term, TCO, was first used in the year if 1987. The definition of the term as follows, "For IT, TCO includes hardware and software acquisition, management and support, communications, end-user expenses, and the opportunity cost of downtime, training and other productivity losses."
We intend to look at the first year of investment that will impact our business but the anticipation of the entire investment (initial investment plus additional support and maintenance costs) over a period of 7 years or more will deliver an enhanced interpretation of the total cost of implementing new ERP and CRM software. Understanding it better by taking the example of the Subscription Based Pricing Model. The initial investment is much lower but pretty soon, the total cost of the software in this payment plan becomes significantly higher. Thus, determining the Total Cost of Ownership under a subscription-based pricing structure over a period of 8-10 years is worthwhile.
In Layman's terms, ROI (Return on Investment) is the expected benefits or return that you anticipate before investing in any project. Another way of justifying the Total Cost of Ownership is by approximating the ROI of an ERP and CRM software implementation. ROI is calculated by keeping in mind both tangible and intangible benefits expected to gain from an ERP and CRM software implementation. Execution of ROI analysis can be quite an intimidating task, but ROI measurement assists you to forecast future business efficiency and the likelihood of the best ERP and CRM software implementation can be increased. Statistics show that nearly about 95% of businesses led to business process improvement through ERP CRM software implementation and 82% achieved ROI in their expected time. Higher the quotient, worthier it is for the Business!
5. Look out for flexible and scalable ERP solutions: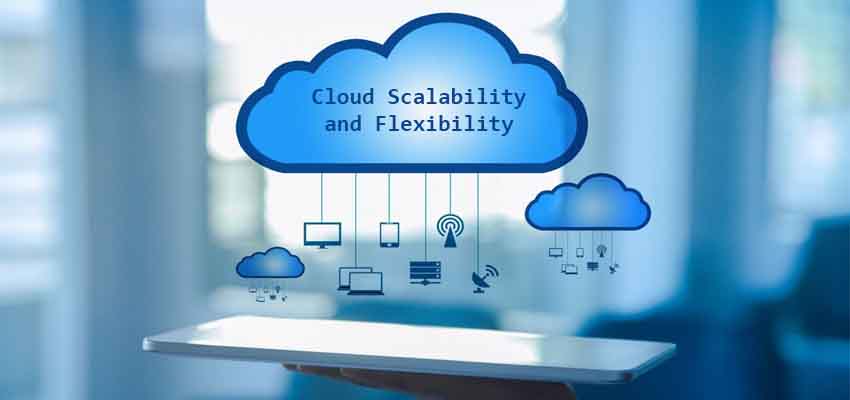 The stability and triumph of the organization rely profoundly on the synchronization and streamlining of the business activities in an efficient manner. IT-enabled businesses are dynamic and changes are inevitable. Constant changes in consumer demands, competitive markets, and changing governmental regulations have eyes for operational flexibility and competitive advantage in the manufacturing industries.
In today's highly competitive market, "Change is the only constant" which is accelerating. Flexibility and Scalability tend to sit atop the primacies of all ERP CRM software buyers.
Scalability will help your company keep hold of its product quality without hindering the efficiency of internal operations or the quality of your customer support service.
The top management should have a vision of future enhancements post-implementation. Consider whether technology fits well with your business strategy both today and down the road. The software should be compatible enough to facilitate and support future plans and policies for your organization.
The new ERP and CRM software chosen must be flexible and scalable to help you standardize your business.
6. Implementation Budget and Time: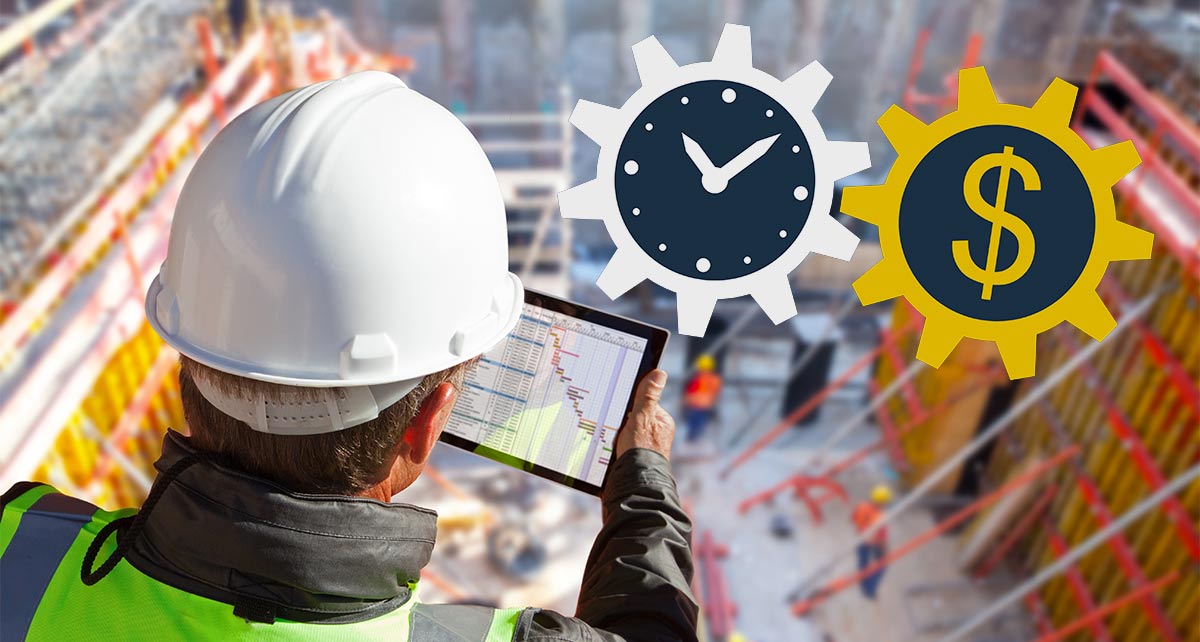 Money and time is the most critical element of any business. You must be mindful of where you are investing and what benefits you can derive from it. Having a concise but concrete outline of the budget and timescale is a must. While estimating your budget you must consider all factors, such as potential hidden costs, Total Cost of Ownership, ROI, customizations required, updates and maintenance costs, training costs, and hardware setup costs in case you are planning to deploy an on-premises ERP CRM software.
"Time is Money" and it is a reminder that the best ERP and CRM software selection is a long-term consideration and budget is a major concern. Neglecting this process can prove to be hazardous and a failure of ERP implementation.
7. Determining the Potential Benefits: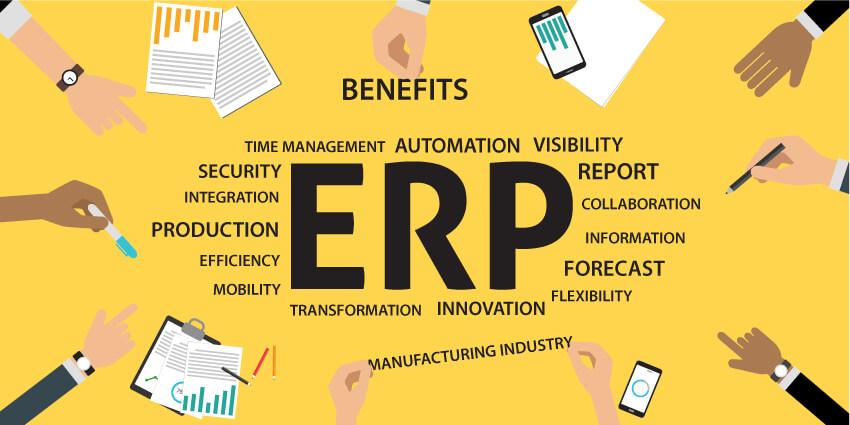 One must search for the potential benefits expected from the newly implemented ERP systems. It should be measured in both quantitative and qualitative manner. There should be proper documentation regarding the expected benefits to all stakeholders including customers and employees instead of mere intuition.
The market is unpredictable, and customers' tastes and preferences are changing, to reach new heights you must adapt to the dynamic nature of the IT industry, and to accomplish the same, you have to judge wisely whether the new ERP CRM software is able to fulfil those wishes or not.
Let us understand it with a brief yet comprehensive example:
Long gone are the days, when you required just a basic CRM software where you can keep your contacts history and details, in today's everyday changing environment, you need to keep pace with your potential leads and customers and for that, you will target them. For this, you will need Lead Tracking, Lead Scoring and Management, Email Marketing, and Social Media Marketing. Additionally, there are other technology considerations imperative to the best ERP and CRM software selection process such as Business Intelligence, Artificial Intelligence, Machine Learning, Integration with other systems, Blockchain, etc.
Therefore, you must check whether the one on your list is capable to meet up your expectations or not!
Thus, a thorough analysis of the prospective benefits must be performed to validate and substantiate the investment needed to amplify the return.
8. Customizations: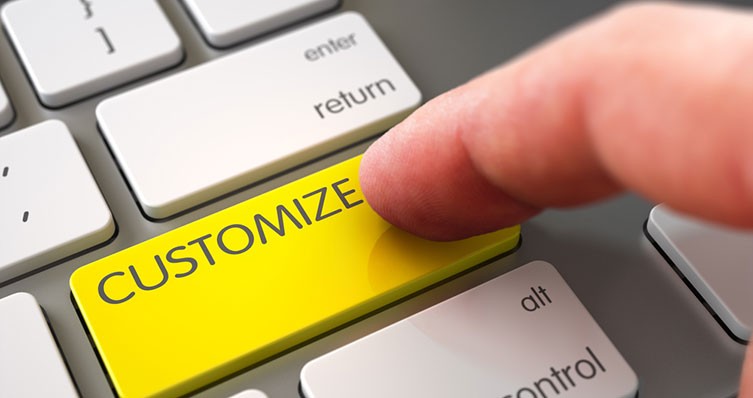 No two businesses are the same hence will not be the same ERP implemented. No ERP would be a perfect match fallen from heaven, exactly right of the box. Certainly not! Every solution will need some sort of customization. And here enters the differentiator among ERP systems that how easy it is to customize ERP solutions as per the business changing requirements and you have the ability to upgrade those customizations irrespective of whether you are deploying an On-premise or Cloud-Based Solution. Make sure you ask your ERP vendors about the following queries:
Can customizations be made?
How easy it is to customize the software?
Does the software allow the addition of user-friendly complementary parameters?
Programming language and Database used.
Is there any ISV (Independent Software Vendors) reinforced for their software and whether there will be any requirement for these apps or ISV products in addition to the main ERP CRM software?
How to create a backup for your data? Where is your customer data stored?
Final Thoughts:
In IT investments, ERP implementation is one of the most critical and time-consuming strategic decisions. One single decision can either make or break the organization. Lack of Business Alignment and precise knowledge of requirements can wreak havoc on the organization. ERP is the backbone of the organization, and an honest evaluation, thorough research, and proper planning will result in the selection of the best ERP and CRM software. Remember the difference between an organization's success and failure is choosing the best ERP and CRM software!