The global education sector is witnessing promising growth in recent times. It may not be one of the driving forces of an economy, but the education sector surely creates a significant number of jobs while generating an astonishing amount of revenue. Reportedly, the education sector of the US generates more than $400 billion in revenue.
If you compare the education sector with what it used to be ten years ago, then you are bound to perceive the improvements that have been gifted by technology. Modern education requires proper infrastructure to support all the trendy educational factors while satisfying the students more than ever.
Educational institutes are one of the places to gather a huge amount of data on a daily basis. Data related to students, courses, professors, assets, schedules, staff, fees, etc. need to be managed as well as used effectively to gain positive outcomes. However, managing and using data is quite a complicated process and may include various risks, which is why educational institutes are required to use ERP systems specialized for education business.
Definition of ERP for Educational Institutions
Educational ERP systems are meant to organize, monitor, and simplify all the administrative procedures of schools, colleges, universities, and other educational institutes. ERP for educational institutions also performs as an effective tool in closing the communication gap between teachers, students, and parents.
In recent years, the higher education sector has embraced the assistance of ERP for educational institutions. These systems play a huge role in managing the IT facilities in the course of higher education. ERP for educational institutions helps in monitoring several operations and offers important insights regarding the same.
Thus, ERP for educational institutions is certainly a good idea that drives towards automation without having to invest a fortune to attain so.
The Most Prominent Challenges Faced by Educational Institutes
The growing demand for education and disruption in management go hand in hand. More demand leads to more data to be handled and more disruptions in the process. And the said disruptions become the reasons for the most prominent challenges faced by the educational institutes. Some of these challenges and their effects are discussed in the following section.
Disruption in Campus Management
Campus management is one of the toughest challenges faced by educators. Keeping records of students and other administrative factors is very time-consuming. For most of the institutes, these duties are performed by teachers and educators, which end up taking a lot of time from their already busy schedule while affecting their overall performance. The situation is even worse in the case of higher education as there is data related to hostels and other amenities.
All in all, it gets way too hectic for the teachers and educators to manage the campus without the assistance of automation and streamlined processes.
Decreasing Student Retention Rate
The educational sector is one of the industries to face the fiercest competition. In this scenario, if you want to survive in the ground you will have to make sure your student retention rate is high enough. Fulfilling students' expectations and maintaining the institute's reputation is the most effective way of doing so. However, using several software platforms for managing different administrative tasks can result in data breaches and incorrect reporting, which can diminish the institutes' reputation and impact the student retention rate severely.
Failure in Revenue Recognition
The Financial Accounting Standards Board (FASB) has implemented a revenue recognition standard for educational institutions along with an Accounting Standards Codification (ASC 606). According to these regulations, educational institutions are required to provide a proper report regarding their generated revenue from contacts and customers. Failing to meet this standard can have regulatory implications for the institutes. Several educational institutes are failing to meet the requirements and as a result, they are facing failure in revenue recognition.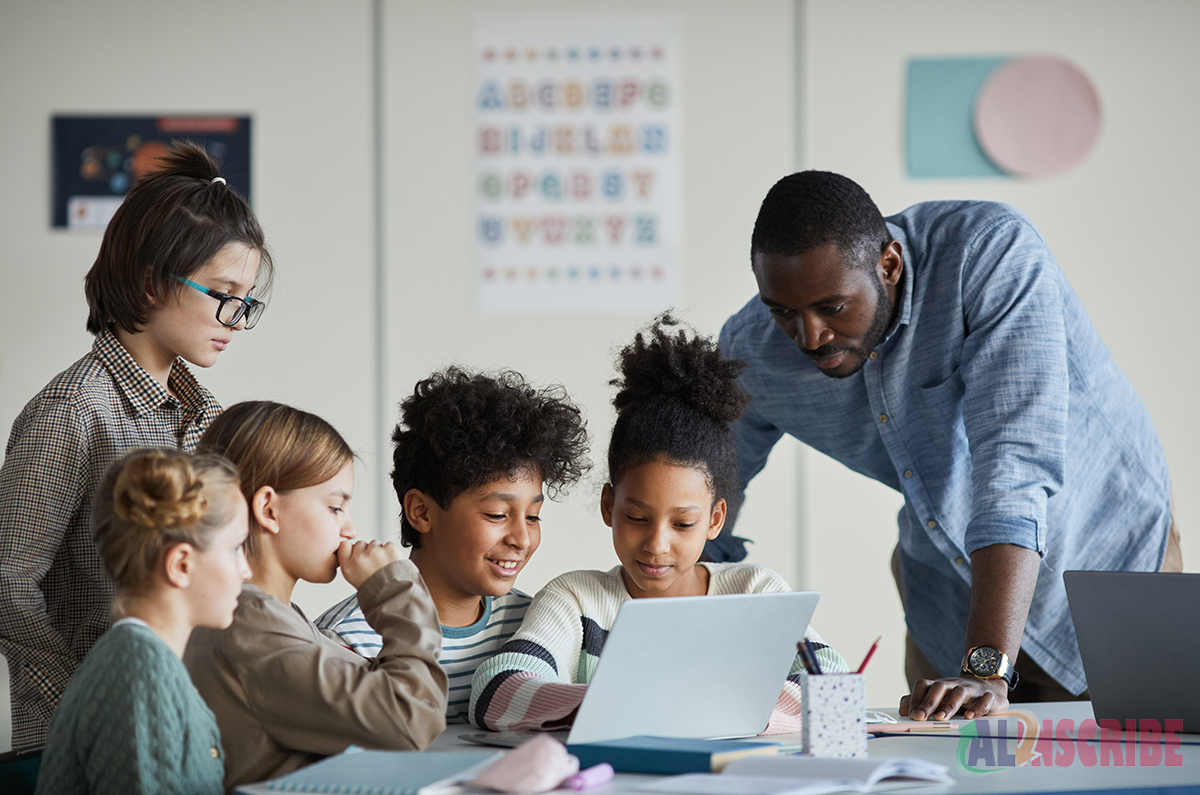 How ERP for Educational Institutions Help in Overcoming These Challenges
The discussed challenges can be overcome with the implementation of ERP for educational institutions. Educational ERP systems have every facility that is required to respond to the crises faced by an educational institute. In this section of the article, we presented a discussion on how ERP for educational institutions helps in overcoming the aforementioned challenges.
Automated Campus Management
The efficiency of campus management heavily depends on the level of coordination possessed by the departments. ERP for educational institutions is a centralized system that establishes a smooth workflow, which enhances inter-department coordination more than ever.
Moreover, ERP for educational institutions allows users to generate crucial reports with just a few clicks. Automation of reporting and smoother flow of information within the departments make the entire process much less time-consuming. Thus, teachers and educators get more time to focus on their work rather than performing administrative activities manually.
Higher student retention rate
ERP for educational institutions is designed to meet each and every requirement of the educational institutes without leaving any room for any disruption. Hence, when you implement an educational ERP system, the necessity of using several software programs is eliminated. ERP for educational institutions allows the users to manage all student and institute related data within one interface.
Using one interface goes hand in hand with a seamless flow of information and quicker resolution of issues. This affects students' experience positively and leads them towards retaining your institution, hiking the student retention rate more than ever.
Accurate financial reporting
One of the primary functionalities of educational ERP systems is financial management. Some of the ERPs for educational institutions offer advanced financial management with the help of AI and machine learning. Thus, there is no chance of incorrect financial reporting, which leads to successful revenue recognition. Therefore, educational institutes can stay clear in terms of regulatory compliance and can preserve their institution's reputation without having to face many difficulties.
Benefits of using a dedicated ERP for educational institutions
Most of major industries have considered the assistance of ERP systems and acquired huge benefits. The educational sector, too, can gain several benefits by implementing ERP systems within its processes. Some of the most common benefits that can be gained by the educational institutes are listed below.
Simplified admission process
Admission processes are surely hectic as they require a variety of information related to the students. Verification of each piece of information is required to determine eligible candidates for the targeted course. Verifying the information manually is certainly a very time-consuming and hectic task.
Elimination of this manual procedure is only possible when you consider the assistance of a dedicated ERP for educational institutions. Educational ERP systems consolidate necessary data in one location and make it easier for the users to access the data without having to invest much of their time.
Additionally, ERP for educational institutions integrates websites, payment gateways, and admission management systems while making crucial data available with just a few clicks.
Real-time data recording
By implementing an ERP for educational institutions, you can provide access to any personnel of any department. As every information is available inside a single interface, it becomes easy to collect and record data in real-time. Staff members from various departments can stay updated and informed about each of the changes that take place in the database. This saves both time and effort by a significant amount. Recording data in real time allows the staff to offer personalized solutions for critical issues.
Payment and fees automation
Fee collection is certainly one of the most important procedures to take place within an educational institution. Manually collecting payments and establishing which fees have been paid by the students and which are still due, is certainly overbearing to do. Implementing a dedicated ERP for educational institutions stands for automating the payment and fee collection process.
The ERP systems record data automatically each time a payment is processed, which eliminates the requirement for manual efforts. Additionally, ERP for educational institutions tracks each and every aspect associated with the price structure including lab fees, entry fees, lodging fees, and many more. And with the integration of the student management system can allow the students to keep track of their payment progress as well.
Informed decision making
ERP for educational institutions possesses analytics and reporting features, which not only perform administrative duties immaculately but also generate bulk reports within a short amount of time. These analytics and report generation features help in determining more informed decisions for those with more knowledge to support the overall growth of the institution as well as offer better student services.
Less expensive
ERP systems are truly a one-time investment. The initial cost of implementing an ERP for educational institutions can be intimidating but in the long run, it saves much more expenses than the traditional processes. Moreover, cloud-based ERP systems these days offer very affordable subscription-based pricing structures these days. You can subscribe monthly or annually, or you can pay a very cheap price for each of the users of your organization, the choice depends on the requirements of your business.
Better resource management
An educational institution has a plethora of resources and assets to manage. Keeping a record in an Excel sheet and updating information from time to time is an outdated process. Through the asset and inventory management features of a dedicated ERP for educational institutions, it is possible to manage important assets such as books, school buses, laptops, projectors, and so on.
Many more benefits can be acquired by choosing the right ERP solution for your educational institutes. However, the number and kind of benefits depend heavily on the ERP that you are choosing.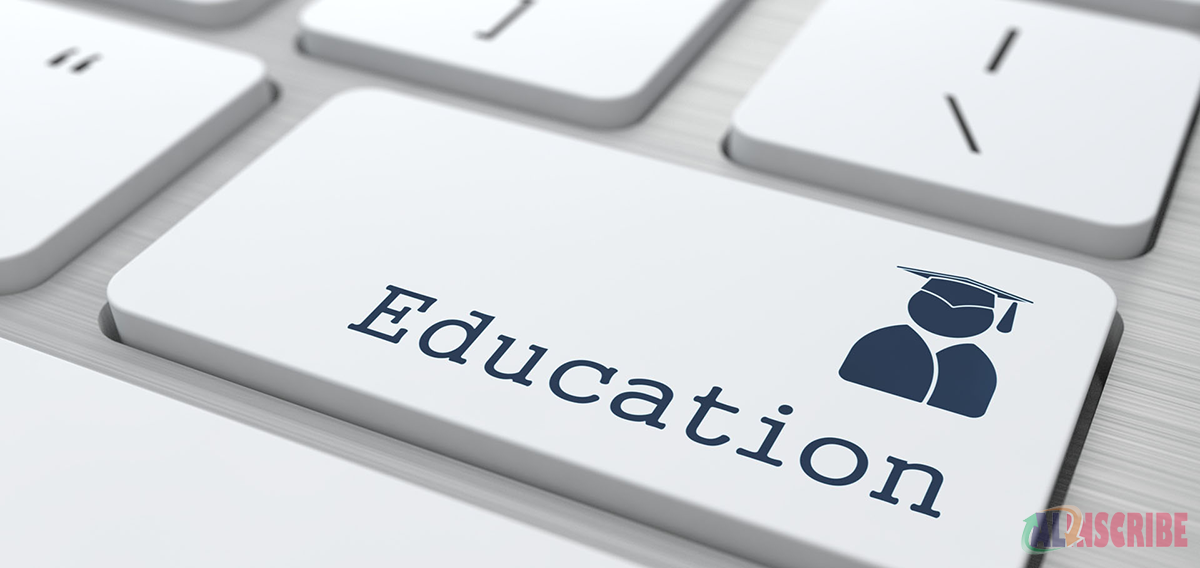 Essential features that should be presented in an educational ERP software
Learning about the essential features that should be presented in an ERP for educational institutions is required before selecting the software. Some of the most crucial features are presented below,
Student information management
This feature collects, stores, manages, and updates every little piece of information associated with a student.
Attendance management
This feature automates the attendance-taking process. It also counts and calculates attendance percentages while generating reports related to the same.
Fees management
This feature automates fee collection, keeps records of payments, and generates reports.
Library Management
With the help of this feature, users can manage library resources, track and record book issues and returns, as well as generate reports.
HR Management
This feature is capable of managing employee information, leave records, and payroll.
Inventory Management
This feature helps in keeping track of school assets, supplies, and equipment.
Parent-Teacher Communication
This feature of the ERP system works as a platform for parents and teachers to communicate, exchange information, and collaborate.
SMS & Email Alerts
These features help in managing SMS/email alerts that need to be sent to parents, students, and staff concerning important notices and information.
Timetable Management
With the help of these features, users can create and manage class schedules, provide allocations to teachers, as well as generate timetable reports.
Transport Management
This feature can help you in managing the school transport system. It can help in allocating routes, and even tracking bus movements.
Student Performance Tracking
With the help of this feature, teachers can monitor student performance. It can also help generate performance reports and track progress over time.
Reporting and Analytics
This feature is capable of generating comprehensive reports on different aspects of school operations.
Access Control
This feature comes in handy in controlling access to different areas of the ERP. It can assign roles and permissions to users.
Integration with Third-party applications
Integrating the ERP with other systems such as online payment gateways can be performed with the help of this feature.
Mobile Compatible
The ERP software should be mobile-compatible so that the students, teachers, and parents can easily access the same with a few clicks.
Conclusion
In conclusion, it can be stated that ERP for educational institutions is an important inclusion that can not be avoided no matter what. However, choosing the right educational ERP system is just as crucial. Thus, choosing the right software should be done upon performing extensive research. If you want to reduce your workload a bit, you can read our article on the Top 10 Best Educational ERP Systems For Education Institutions To Consider.