A company operates on four factors of production namely Materials, Machineries, Money, and Men. Out of all the factors of production "Man" occupies a very significant position. The other 3Ms cannot function by themselves and help an organization achieve its goals until and unless there is effective coordination and utilization of human resources.
To make HRM processes more efficient, effective, and feasible to provide support to the organization as a whole, HR ERP software provide a modest framework to describe HRM process integrity in relation to HR ERP software and also facilitate the integration of all departments to accomplish the organization's goal. Henceforth, this article discusses the significance of HR Managers in the organization, the role of HR ERP software, and the features of HR ERP software process. Further, it distinguishes between ERP Software and HRMS and enumerates some of the best-of-breed HR ERP Software. It also dwells on the challenges faced by HR managers in bringing out the best results. Keep reading!
What is the role of HR Manager in an Organization?
It is a must to have an HR Manager in an organization who plays a pivotal role in achieving the organizational objectives. How to get the right number of employees with positive attributes at the precise time for a company, how to motivate them, prepare and develop the human resource to execute tasks efficiently, and accomplish these jobs successfully is the forte of a Human Resource Manager (HR). HR professional acts like a guide, friend, philosopher, path-finder, troubleshooter, and competence maker to help in the growth and development of people working in the organization.
1. Advisory Role: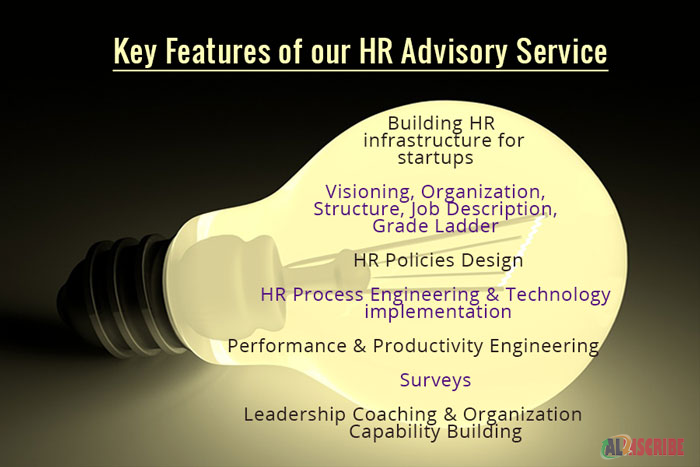 This is one of the important roles in Human Resource Management; to advise the top management in matters related to HRM and the development of human resources. They understand company's vision, mission, and long-term strategic planning and then assist the organization to achieve its goals. HR executives provide suggestions to the white collar folks on formulation of appropriate HR policies and procedures which creates a noticeable change in the workers' encephala to help in their transformational process.
2. Welfare Role:
HR Executives looks after the welfare aspect of every employee such as canteen, creche, hospital, housing accommodation, transportation, etc. One of the principal roles is to provide complete welfare facilities for employees' betterment and well-being.
3. Development Role:
Enhancement of employees on an individual level is crucial to attaining the company's goals as a whole. As they say, people are a strategic resource for the achievement of competitive advantage. Human resource manager helps employees develop not only on an organizational level but also personal level such as advancement of their knowledge, skills, aptitudes and attitudes, values, beliefs, etc. An organization needs its young blood to be enthusiastic and dynamic and employees' mindset toward the process of dynamism is achievable only when potential areas for growth and development are reinforced.
4. Mediator's Role: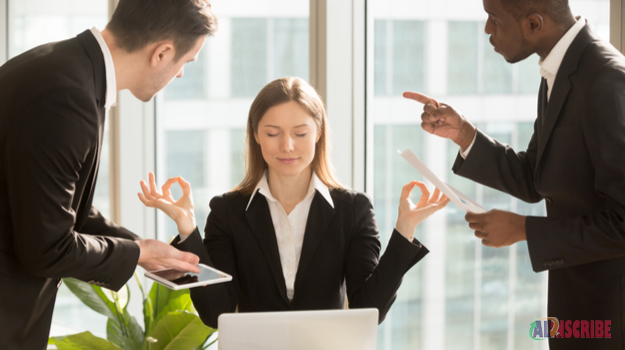 Human resource manager works as a link between trade unions and the top management to eliminate any difference in opinions that happens to appear in the process of settlement of disputes. The personnel manager plays the role of a mediator or say, pacifist, to ensure peace and harmony in the organization. He takes initiative to troubleshoot problems through a collective negotiation process.
5. Spokesperson Role:
HR managers also depict themselves as spokesperson on behalf of the company in matters related to organization's health condition, strengths, weaknesses, etc. while negotiating for the resolution of industrial disputes. Also acts as an envoy for unorganized workers when they are unable to present their grievances properly in front of the top management.
6. Pro-Active Role:
The role of a Human Resource Manager is a majorly reactive role. They spend most of their time doing what they are asked to do, merely a non-interventionary role. But in their proactive role, HR professionals are well equipped with talent to observe and analyze what is happening in and to their organization and intervene accordingly. They identify the aspects that may create problematic situations in the future and forecast the extent and quantum of loss that may cause the organization to suffer. They propose innovative solutions and remedial measures beforehand such as interactions between departments and people, teamwork, and developing organizational culture and climate that does not keep anyone or any department aloof.
What Role does HR ERP Software play in HRM Department?
The impact of Enterprise Resource Planning (ERP) Software on the HRM department is praiseworthy as it includes recruitment and selection, training and development, compensation and benefits, and then comes the benefits of the impact of HRM practices on organizational productivity in terms of employee performance.
In the past, people migrated from villages to cities seeking employment. Whenever they felt frustrated because of totally new and different situations in the cities, they returned to their villages, and this ultimately led to loss of trained labor or labor turnover. As these people had no proper leader to guide and motivate them in the right direction, the necessity of proper personal management was felt, and since then, the importance of the human factor in any cooperative endeavor wasn't underestimated.
Human Resource is the most intricate and unpredictable in its actions and deeds. There is no such cookbook formula on how to monitor and motivate workers. The job of an HR manager is really tough as each individual employee is unique in his psychological framework, hence they cannot be treated alike. HRM professionals need to follow a tailor-made approach based on the understanding of the actions, attitudes, needs and urges of the concerned employee. All these imply that it is a very formidable and challenging task but still at few places, HR managers and their position is considered as a liability for any organization. Businesses are focusing on streamlining the entire business data and departments through a "common language" i.e., HR ERP software!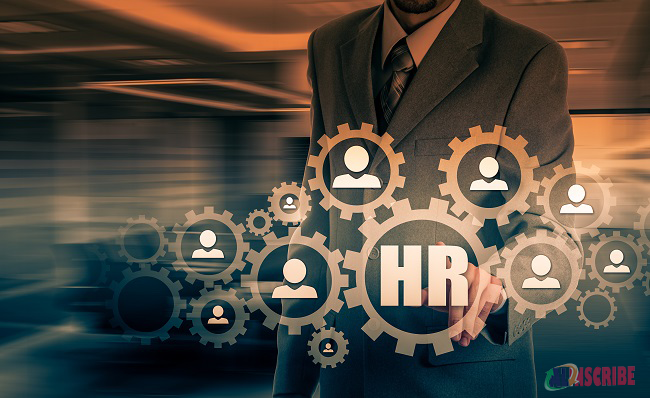 HR ERP Software helps to streamline the management of human resources and human capital. The HR module entrenched in it routinely maintains a complete employee database including contact information, salary details, attendance, performance evaluation, and promotion of all employees. Employees always find a way to either dodge their work, resist organizational changes, or perform the task with the least resistance, and through this electronic way of working via HR ERP Software, they access the easy route of handling the tasks.
HR ERP Software for the HRM department lets you focus on your people rather than paperwork. It collects and organizes information on the employee lifecycle and helps you achieve great things ahead. Whether you are appointing, onboarding, preparing compensation, or attempting to build a strategic culture, the ERP HR module provides you with the tools and insights to focus on the most imperative asset of the company- the people.
Features of HR ERP software (HRM)?
1. Workforce Tracking:
An organization consists of numerous employees and managing them manually is quite a hectic task for HR managers. This problem calls for a centralized solution through which all the data of the workforce could be handled dedicatedly on a consistent basis. HR ERP software helps to maintain a large amount of data so that businesses can keep track of all details of employees in an efficient way.
2. Payroll Management:
Payroll is an important document that contains a list of all employees of a company which provides a summary of all the money paid to employees within a specific timeframe. Paying employees, the right amount and at correct time is critical for employee satisfaction. Payroll system is a repetitive and annoying procedure which are prone to blunders. The ease of use of HR ERP software reduces the likelihood of such mistakes. Not only does it provide a clear representation of the company's salaries, which is indeed important for financial assessment, but also the impact on the company's finances in case of salary increment of employees via simple calculation.
3. Travel Management: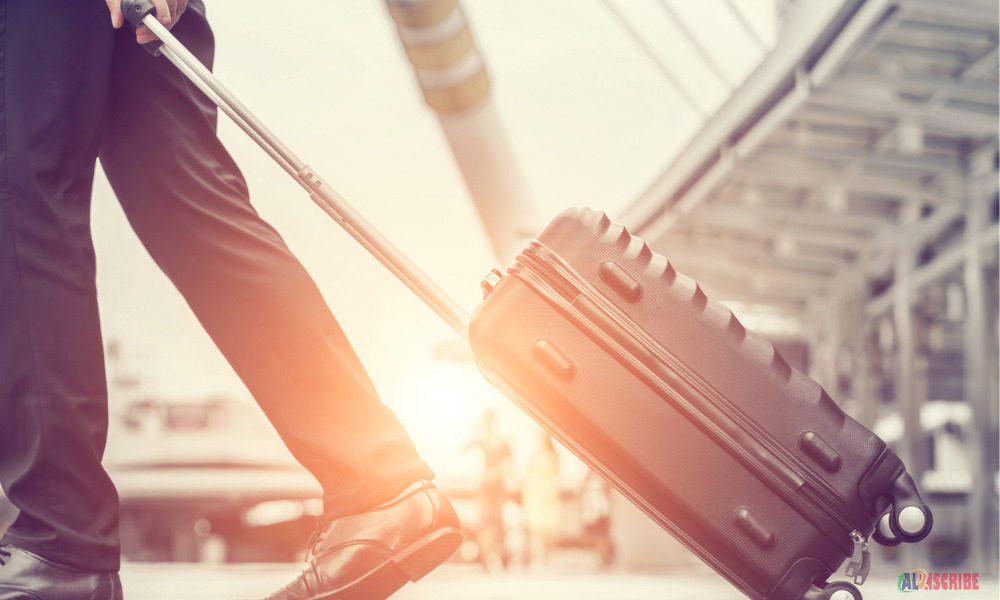 Companies spend a significant amount of money on employees' travel needs. Therefore, managing travel expenses is a must. The HR ERP Software for Travel Management System facilitates this process by maintaining travel data for each employee including flight, hotel accommodation, and car preferences.
4. Training and Development:
One of the most important functions of HRM whose objective is to enhance employees' skills, behavior, expertise, and outlook toward any negative situation by putting them into learning new techniques of doing work. Training and development are official educational activities designed for goal fulfillment and enhancement of performance of employees. The integration of HR ERP Software with Human resource management helps impart knowledge and training to help employees be well-equipped with new technologies and trends.
5. Performance Management: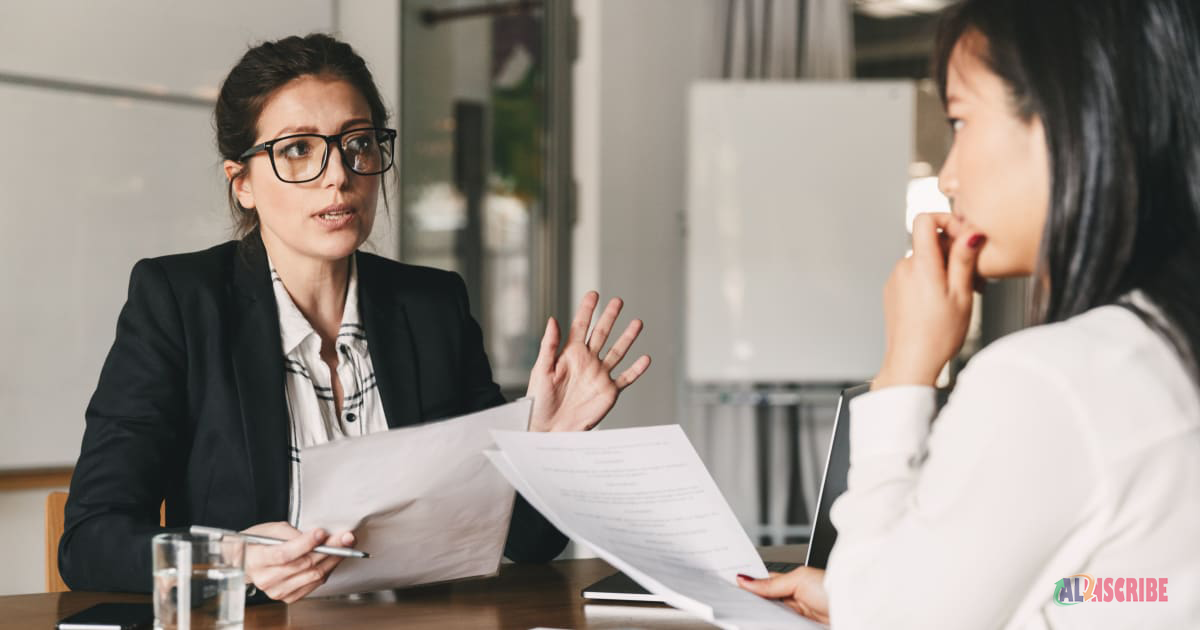 A well-run ongoing performance management is a continuous process of communicating and clarifying job responsibilities, priorities, performance expectations, etc. that optimizes an individual's functioning and aligns with organizational strategic goals. HR ERP software has modules in place to assist in managing employee performance. Performance Management module helps analyze how far your employees have progressed and what kind of competencies they possess or acquired enough to fulfill their goals. It organizes performance reviews regularly to update goals and ensure that employees stay on track.
6. Time and Attendance Management:
This feature helps to track your team's attendance, configure shifts, manage time logs, and acquires data from Attendance Card Reader or Biometric machine. Spending less time tracking time and days off, time and attendance system lets you focus on employee productivity while accurately tracking work hours and providing error-free reporting.
7. Absence and Leave Management:
Leave Management module is an automated method to allocate, book, approve, and monitor any absence in the workplace. The reasons can vary from vacations to chronic illness, parental leave, marital time of leave, or even jury duty. Request and approval processes should be streamlined into calendars or where appropriate.
8. Succession Planning:
Often linked with Talent Management, it's an orderly process of identifying and developing talent for leadership positions in the future. According to the SHRM (Society for Human Resource Management) survey of 2003, it was discovered that 60% of the firms had no well-established succession planning. An alteration in leadership is triggered by more than a mere resignation- the employee might get sick, retire, get fired, or quit without notice. Succession Planning ensures that a strategy is already in place and the company keeps running without loss in productivity and morale. HR managers play a huge role in spotting and training future leaders.
9. Employee Wellness: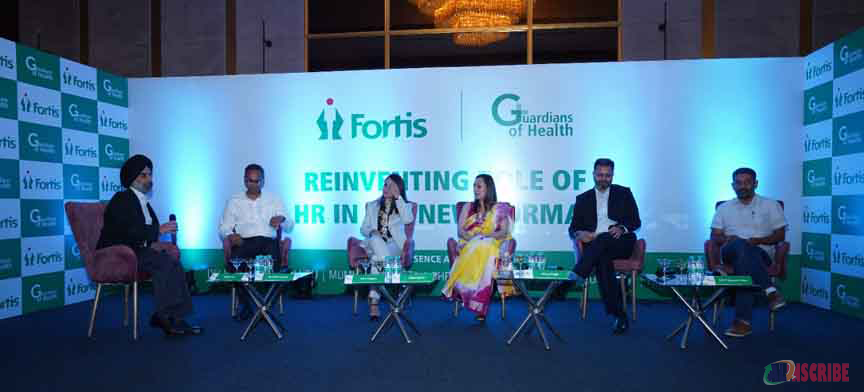 Fig: HR managers deliberate upon Employee Welfare Initiatives
It is true that a healthier workforce is much more likely to be operating efficiently with maximum output. HR managers offer employees the means and tools to take control of their wellness and promote a healthier and more productive work environment. HR ERP software helps to well-execute programs that reduce healthcare costs, augment productivity and increase employee retention, ascertaining the correlation between personal health and job satisfaction.
Is HRMS any different from HR ERP Software?
Although both terms serve as your centralized hub for Human resource processes, both might sound very similar on paper, and both being huge data hubs that theoretically support human resources management, you must pay heed not to commingle them in practice.
An HRMS (Human Resource Management System), HRIS (Human Resource Information System), or HCM (Human Capital Management), is a system for managing HR processes such as recruitment, supporting payroll, or performance evaluation of employees.
Whereas HR ERP software is also a centralized system that tracks and manages processes for an entire organization. It runs the gamut of features from finance, SKU management, project management, and procurement to human resources. There are common components of HR ERP Software namely Human Resource Management, Financial Management, Supply Chain Management (SCM), Business Intelligence, Inventory Management, and Customer Relationship Management (CRM) which are present in almost all ERP Solutions that streamline your day-to-day tasks.
There has been uncertainty in the minds of the users to implement a full-fledged HR ERP Software package or whether every department should have its separate software. If ERP supports all these features, then why bother segmenting these functions?
Check out the article ERP VS. CRM: Best Fit for your Business
ERPs are built as a repository for the entirety of an enterprise's operations but not necessarily with an understanding of HR's daily functions. From cradle to grave or say, hire-to-retire processes, HR departments occasionally interface with HR ERP software with a motive to extract information related to payroll or expenses. When HRMS is linked with HR ERP software, HRM software ought to compromise its functionality for a "one-size fits all" solution. There is a term called "best of breed" or talent management that cannot be consolidated on a unified platform otherwise they may not always represent the best in the market.
Ultimately it is advisable to choose applications that work best for your Human Resource Management and don't pigeonhole yourself into one consolidated system that doesn't support everything you need.
Therefore, we have enlisted some of the Best of Breed HRMS after which your human resource management process will be much easier.
Emerging Challenges in Human Resource Department in the 21st Century:
It is surprising that the role of an HR manager is not much appreciated. For decades, the HR job has remained a mere staff function (advisory) as opposed to a decision-making function. The organization needs to tackle its biggest challenge of ensuring a steady flow of employable workforce.
The role of HR manager has acquired a new dimension in the 21st Century, especially after globalization. Manpower management is an irksome job and requires specialized skills. Additionally, many transitions have taken place due to numerous layoffs, many people lost their jobs due to the pandemic which put a lot of pressure on organization's management to have another look at its strategies and policies.
Below are some of the challenges being faced by HR:
1. Recruitment and Selection:
The foremost function of an HR manager is to recruit people with appropriate expertise for the progression of the company. However, the process of recruitment and selection is not sailing smoothly always and faces many challenges due to globalization which has allowed firms to invest overseas. The HR of multinationals and local firms both are struggling to find suitable candidates. Even the hiring panel makes decisions on the basis of their values, beliefs and morals, and social views and thus it becomes difficult to rule out the possibility of biasedness. Therefore, in order to select a bunch of talented people out of the whole pool, it is extremely crucial for HR of the 21st Century to broaden their view of judging candidates based on their culture, ethnicity, and background.
2. Encouraging Organization Culture and Heterogenous Workforce: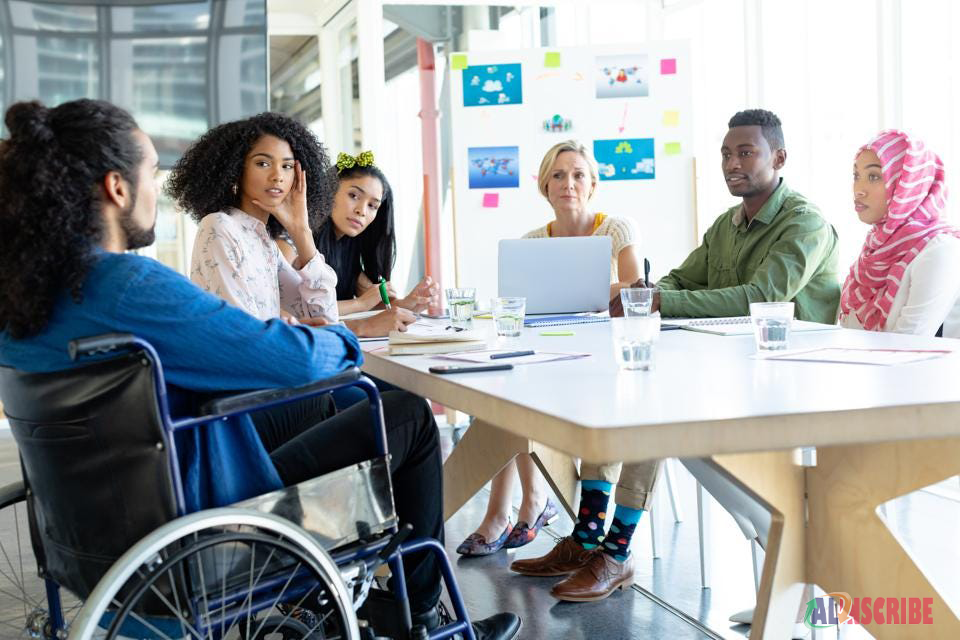 Organizations nowadays have heterogeneous workforce, which of course is a positive aspect as diverse minds will come together with new creations and ideas but managing diverse cultured people with different mindsets, ensuring peace and harmony across departments and synchronization of organization values with that of the employees is indeed a challenging task. Due to several mergers and acquisitions in the 21st Century, HR managers really have to put a lot of effort into developing a successful organization culture.
3. Dispute Resolution and Conflict Management:
Conflicts are of two kinds- constructive conflict and Destructive Conflict. With the advancement in the 21st century, there comes along extended working hours, cut-throat competition, pressure to achieve targets, etc. HR managers act as a mediator and skillful communicators who are expected to explain the hierarchy of the company and lays the code of conduct in front of employees to resolve employees' grievances.
4. Flexible Working Hours:
With the advancement of technologies and time becoming more flexible, many organizations are allowing their employees to work from home. While flexible work arrangements have tremendous benefits, they also increase the stress on management and workforce, thus HR professionals need to continuously monitor the success of various projects and employees as well. They must go through the employee's task of the day to check whether the employee was actually performing his job assigned or just sitting idle and chucking the office hours.
5. Maintaining Work-Life Balance:
The concept of Work-life balance refers to an equilibrium state of mind where an individual effectively balances work or what career demands and those of their personal life. Due to increasing workload and tough competition in the market, the level of prioritization between personal and professional activities in an individual's life has started to degrade. It may lead to various health problems and family issues. It is the responsibility of an HR manager to draw the line between work and leisure time as people tend to quit jobs due to an inappropriate balance between their intimate and professional obligations.
Conclusion
Taking into consideration all the above-discussed challenges, HR managers are required to adopt a proactive rather than reactive approach. It is the need of the hour that managers are required to be actively responsive to the dynamic environment and this is possible only with the help of HR ERP software. In light of the 21st-century challenges, HR manager needs to become the pioneer of change and attract and retain the best candidates as it will incur them a competitive edge over adversaries.