Employees are the backbone of a company, there is no doubt behind this statement. Hence, choosing the right workforce for your company becomes a responsibility that needs to be performed with great attention and care. Moreover, the responsibility does not end with only selecting the right employees for you. On-boarding them, keeping them motivated, and taking care of each and every need required to be performed with excellence.
And the team that performs these responsibilities is the human resource team. However, performing these tasks with the help of traditional methods takes a great amount of time and effort. An implementation of HR ERP systems automates these processes and eliminates the requirement of time and effort, which smoothens the flow of information within the organization and enhances the overall performance of the same.
Nevertheless, there are more than 500 HR ERP systems available in the market, and choosing one from those can be quite confusing. This is why you should consider comparing the systems to one another and take a look at the reviews before opting for one.
To help you in choosing the right HR ERP systems for your company, we have prepared this article with a list of the Top 10 HR ERP systems for small businesses. This list contains a discussion on the HR ERP systems along with the prices and the feature set offered by them.
Definition and types of HR ERP systems
HR ERP systems or Human Resource Management ERP systems are digital solutions that are capable of managing and optimizing daily HR tasks by combining various processes and systems. Meeting the HR goals becomes easy when you consider the assistance of the right HR ERP systems.
There are five different types of HR ERP systems that are implemented to achieve different goals of an organization. These systems are mentioned below with a brief explanation,
1. Applicant Tracking System
Applicant Tracking System (ATS) is a software specialized for the hiring process. It simplifies the process significantly while managing several tasks, such as storing job applicant data, posting job openings in various job posting sites, and screening applications for potential candidates. This reduces recruitment costs and saves a good amount of time.
2. Performance Management System
Performance management system boasts a set of tools that are used for evaluating employees' performance. With the help of these tools, you can evaluate employee skills as well as set performance goals, and track their improvements by offering them needed pieces of training.
3. Onboarding management system
With the help of an onboarding management system, it is possible to streamline the process of introducing recruits to the company. Electronic signatures, employee questionnaires, training tracking, and other automated features are included in this system. These systems ensure that the new employees are being provided with unmatched onboarding experience through the HR department.
4. Human Resources Information System (HRIS)
Human Resources Information System (HRIS) offers several HR functionalities in one place, which may include recruiting, tracking applicants, storing employee data and employee profiles, managing legal and regulatory requirements, tracking applicants, etc.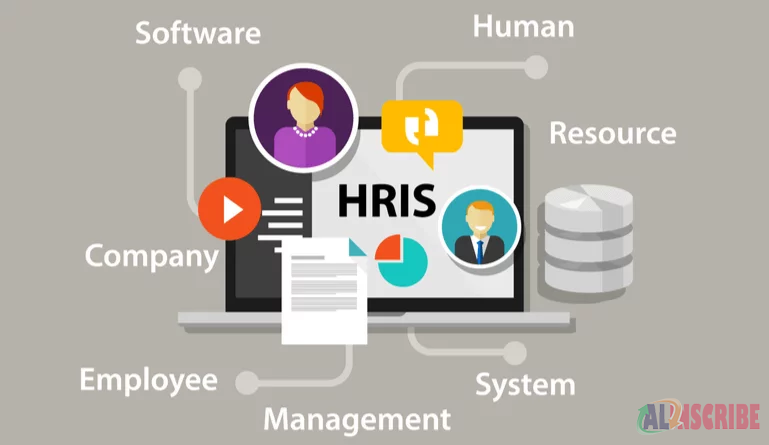 5. Employee engagement
An employment engagement management platform is used to improve the engagement that takes place within an organization. It can be individual engagement as well as team engagement, which is easily achieved through analytics, coaching, and feedback systems.
Thus, you need to select your HR ERP systems carefully based on the requirements of your company. Most companies prefer settling for centralized HR ERP systems that include the functionalities of the above-mentioned solutions. Settling for an all-in-one solution is certainly a smart move to save expenses.
10 best HR ERP systems for small businesses
In this section of the article, we will present a list of the 10 best HR ERP systems that can be afforded by small businesses. The list will be presented in a descending manner. Hence, keep reading the article to know which solution has gained the top spot in this list.
Features

Self-service portal
Onboarding
Applicant tracking
360-degree feedback
Compensation management
recruitment management

Pricing

ADP Workforce Now has custom pricing. Hence, you need to request a quote to gain more information on their pricing structure.
The 10th position on this list of 10 best HR ERP systems has been claimed by ADP Workforce Now. The features offered by this software include payroll management, talent management, time management, benchmarking, compliance management, and so on. Advanced analytics and reporting feature is one of the USPs of the solution. The custom pricing option makes the solution a great choice for small and mid-sized companies.
Features

Client onboarding support
Native mobile application
Time and resource scheduling
Real-time insights

Pricing

Paychex offers pricing details upon quotation request
If you have a remote workforce, then Paychex is one of the most appropriate HR ERP systems for you. Paychex offers core HR features within a single interface. You can operate multiple processes seamlessly with ease through this software. The custom pricing structure makes the entire solution even more accessible to small businesses.
Features

Global payroll
Benefits
Time tracking
attendance tracking
Onboarding and offboarding management automation
Transition automation
Analytics
Workflow automation
Hundreds of templates
Learning management
Talent management
PEO (Professional Employer Organization) services
Global employment
Pulse

Pricing
Rippling is one of the HR ERP systems to be known for being easy to use. All the operations in Rippling have been enriched with effectiveness and efficiency. You can manage employee experience with the help of this software as well. Some of the advanced features of this software include transition automation, analytics, PEO services, and many more. The pricing of this software starts at only $8 per user.
Features

Reporting and analytics
Mobile hiring app
Onboarding and offboarding management
Paid time off (PTO)
And employee wellbeing

Pricing

BambooHR offers pricing information upon quotation request.
If you are looking for HR SaaS software, then BambooHR is the ideal one for you. It is also one of the most ideal systems for small and medium-sized businesses. The convenient mobile application that it offers to the users is one of the best parts of using this BambooHR. The custom pricing feature of the software makes it even better and a more suitable choice for small businesses.
Features

Workflow management
Employee hours tracking
Feedback features
Absence management
Attendance management

Pricing

Contractor Plan: Starting from $29/month per contractor.
Employee Plan: $499/month per employee, billed annually.
Scale Plan: For this plan, please contact Oyster's sales team.
Oyster HR is one of the most high-profile HR ERP systems that is used by companies like Bumble and Quora. This software offers day-to-day workflow management, feedback features, absence and attendance management, and many more features. The pricing of this software is on the expensive side, but it is worth every penny.
Features

People inventory
Org charts
Personal profiles
Onboarding and offboarding
Time off and expenses
Workflows
Custom permissions
Approvals
Data logs
Integrations

Pricing

Deel HR Plan: Deel offers a free plan for small businesses with up to 200 employees.
Contractors Plan: Starting from $49/month.
EOR Plan: Starting from $599/month.
Global Payroll Plan: You need to contact the company to get information related to this plan.
Immigration Plan: You need to contact the company for gaining information related to this plan.
Deel is one of the HR ERP systems that can be used as a resource management tool as well. It is capable of aiding more than 15,000 teams without any difficulties. It is also capable of organizing workloads regarding HR tasks facilitating better control for the users. The best thing about this software is that it offers a free plan for companies of up to 200 employees, which is certainly advantageous for small businesses.
Features

Compliance management
Document management
Job posting
Database management

Pricing

Hire Employees Plan: Starting from $400/month.
Pay Freelancer Plan: $40/month.
Multiplier is known for its user-friendly interface, which offers ease of use to HR managers. It also allows the managers to proceed with job postings without having to leave the software interface. The software is programmed in a way that facilitates the entire hiring process seamlessly, which certainly initiates better workflow within the organization.
Multiplier also generates contracts fitting the laws and regulations of each country and boasts an effective compliance management functionality. The document management feature is another factor to take into consideration. Additionally, Multiplier offers payroll services in 120 currencies.
Features

Attendance management
Job description builder
Onboarding management
Administrative work management

Pricing

Employer of Record Plan: Starting from $199/month per employee.
Contractors Plan: Starting from $19/month per contractor.
Remofirst is an EOR solution that is offered as a cloud-based platform. It is one of those HR ERP systems that offer A to Z functionalities related to Human Resources. Starting from attendance management to job descriptions, everything can be streamlined through this Remofirst.
Remofirst calculates the cost of employment, manages onboarding, and takes care of all the legal compliances and admin work. Along with 24*7 customer service, it becomes one of the most efficient HR ERP systems that can be chosen.
Features

Budget tracking
AI engines
Automated pay-slip delivery
Smart compliance engine
Real-time reports
PTO, sign-offs, documents in self-service portal
Approval chains

Pricing

Full-Service Payroll Plan: Starting from $12/month per employee.
Payroll Platform License Plan: Starting from $3/month per employee.
Data and Insights Platform License Plan: Starting from $150/month per location.
Payments-as-a-Service Plan: Starting from $3/month per employee.
Employer of Record Plan: Starting from $650/month per employee.
Contractor Management Plan: Starting from $2/month per contractor.
Global Expertise Services Plan: Starting from $190/month per employee.
Papaya Global is considered the best solution when it comes to managing payrolls. Unlike most of the HR ERP systems, it boasts some of the robust key functions that can also be used as self-service tools. Some of the most effective self-service tools include budget tracking, AI engines, smart compliance engines, etc.
The pricing structure of this software includes several tiers, and the prices start from as low as $3 per user. By providing a number of pricing options, Papaya Global makes it easy for customers to choose the one that suits their business the most. And that is what makes it one of the most preferred HR ERP systems in the market.
Features

Employee onboarding
360-degree feedback
Performance management
Payroll management
Workforce management
Self-service portal
Applicant tracking
Data visualization with a good number of options in charts to choose from
Benefits, compensation, time off, and recruitment management
Employee scheduling feature to schedule employees throughout the entire lifecycle
Third-party Integrations for integrating with several payroll software, allowing you to perform payroll run automation.

Pricing

Free CRM Plan: €0 (up to 2 seats).
Basic CRM Plan: €8/user per month, billed annually.
Standard CRM Plan: €10/user per month, billed annually.
Pro CRM Plan: €16/user per month, billed annually.
Enterprise Plan: Pricing is available upon quotation requests.
Monday.com is one of the most preferred HR ERP systems because it offers an open platform to build custom solutions for the HR-related needs of HR managers. Engaging and efficient core HR functions, a clean UI, and a simple navigation system make it easy for users to get their work done without having to face many issues.
The HR managers can track the recruitment process as well as the onboarding process that is going on in the organization. Monday.com offers you pre-made templates along with Gmail integration to manage an unmatched workflow. However, the best thing about this software is its pricing structure. There is a free plan which allows 2 seats for free. The basic plan only requires €8 per user, which is billed annually. Hence, if your company is small-scale and you have a tight budget, Monday.com is for you.
Conclusion
Budget is a big factor when it comes to small businesses. Choosing the right HR ERP systems while keeping consideration of the expenses is what should be done before opting for one software. All of the software that is listed in this article can be easily afforded by small-sized businesses. Some of the mentioned software offers custom pricing. Hence, the companies only have to pay for the services they choose, which is certainly very cost-effective. However, the ultimate choice depends on you and the requirements your company has.