Understanding work processes associated with supply chain management comes with a great deal. As it is tough to commit manually, it is quite difficult to complete without the assistance of efficient software. Nonetheless, finding the best supply chain management ERP software can be a confusing and burdensome task, as there are a significant number of supply chain management software to choose from.
There are a number of consideration that are required to be overviewed when choosing the best supply chain management ERP software. Since these software play a huge role in marinating good relationship with suppliers, the chosen software requires to be efficient enough to manage all supplier related data carefully and securely. Thus, you need to map out some criteria and choose the best supply chain management ERP software based upon the same.
How to choose the best supply chain management ERP software?
The primary feature of supply chain management software is associated with providing real-time analytical insights for enhancing supply chain processes without many difficulties. However, that is not the only thing that you need to look for. There are a set of features, which are interconnected with each other and enhances the overall quality of a software system. Some of the most important features as well as selection criteria are explained in the following section.
Inventory management
Inventory management is one of the priority criteria to look out for when choosing the best supply chain management ERP software. With the help of this feature, you can manage the availability of stock and raw materials. Inventory management feature can also be used for predicting future inflow and outflow related trends regarding inventory.
Warehouse management
Warehouse management feature allows the users to manage every kind of activity related to a physical warehouse. With the help of this feature, the users can analyze the usage of warehouse space as well as labor.
Customer requirement process
Customer requirement process includes analyzing customer demands and requirements and meeting those by overseeing several operations such as raw material arrival, manufacturing and final product delivery.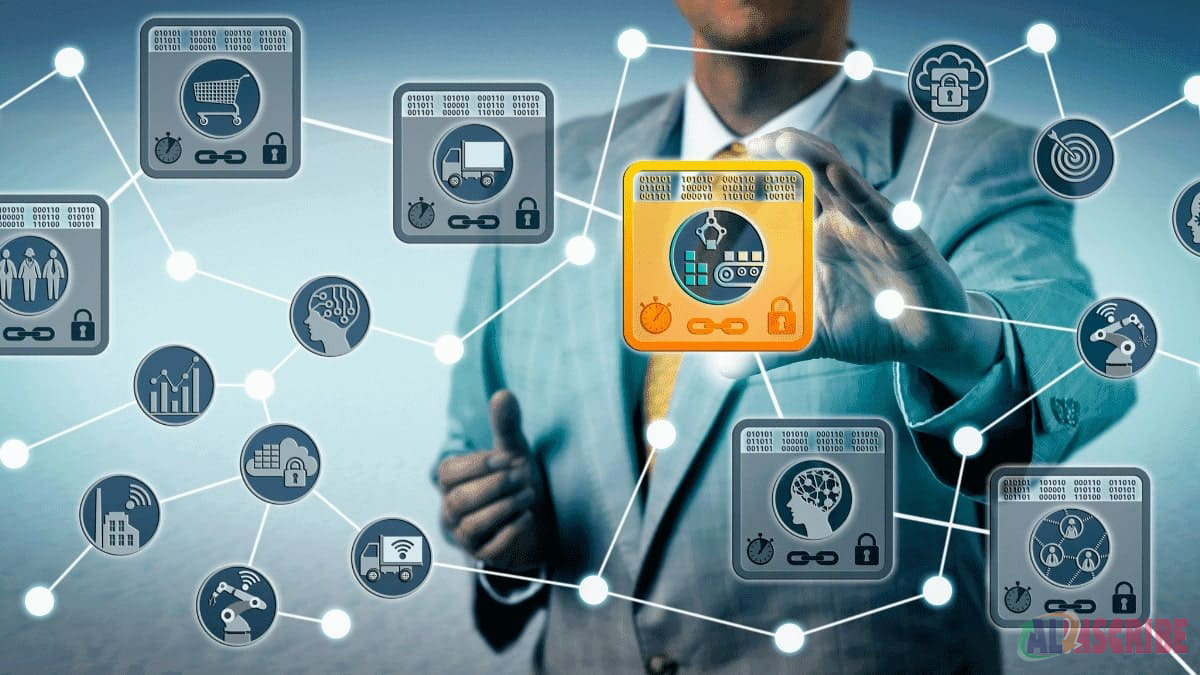 Logistics
The best supply chain management ERP software will allow you to manage logistics while creating space for future expansion of business. Logistics feature of supply chain management software eliminates the need to establishing a new software when downtime hits the system.
Returns management
Returns management is not always included in the set of features but the best supply chain management ERP software will always offer this functionality. This functionality allows you to monitor returns of damaged goods and process of refunds. It also offers to overview any kind of insurance claims.
Supplier management
Supplier management features offered by the best supply chain management ERP software helps in identifying viable suppliers while maintaining a good relationship with them for securing future of the company.
Data and Analytics
Last but not least, real-time data and analytical insights are a must-have while opting for the best supply chain management ERP software. This feature lets you analyze your performance and make critical decision based upon that. You can also provide suggestions for risk management through the course of this feature.
The above mentioned features are the criteria for choosing the best supply chain management ERP software. If any one of these above mentioned feature is missing, there is a chance that the software might not work out for your business needs. Hence, it is always suggested to go with an ERP system only upon appropriate evaluation and testing.
Top 10 best supply chain management ERP software
As stated previously, there are a number of different ERP software claiming to offer the best supply chain solutions. However, not every one of those can meet the requirements of a manufacturing company. You need to choose the best supply chain management ERP software by analyzing the features that are offered. In this section of the article, we have gathered and discussed 10 best supply chain management ERP software along with their features and pricing. The list is presented in a descending manner, so, keep reading to know which system has gained the first spot in the list.
Features

Supplier database management
Contract management
E-RFx & bidding management
Supplier development features, along with evaluation and management features
Component library management
Concurrent design management
Component lifecycle management features. Also, reuse and usage tracking features are available
Materials reporting features
PPAP/Supplier collaboration
PPAP/PSW (Production Part Approval Process/Part Submission Warrant)

Pricing

Pricing is available upon quotation request
The 10th position of this list containing 10 best supply chain management ERP software, has been gained by Dassault Systemes. This software offers automotive suppliers and manufacturer management. An essential set of tools, which are required for managing sourcing cycle, are associated with any manufacturing business. The software offers tracking and improvement of supply-chain performance, which indirectly impact on the overall performance of the business. You get to find out the weak points and mitigate the issues for meeting customer requirements in a better and faster manner.
Features

Purchase management
Demand management
Shipping and receiving
Warehouse management
Advanced material management
Supplier relationship management
Supplier connect

Pricing

Pricing is available upon quotation request
Epicor has gained the 9th position as the best supply chain management ERP software. the best thing about Epicor is that it offers customized solutions based on industry need, which includes SCM as well. Epicor solutions are available in both cloud and on-premises systems, which enhances its flexibility even more. You can choose the type of solution that is favorable for your company requirements.
Epicor is capable of facilitating integration of several critical processes. It also offers centralized solutions for empowering supply chain management with better control. Data visibility and insights are also one of the most celebrated features of Epicor.
Features

Carrier management
Distribution overview
Enterprise management with extended overview
Transportation overview

Pricing

Pricing is available upon quotation request
The 8th position of this list of best supply chain management ERP software has been gained by Manhattan ERP solution. It is an architected solution, which is capable of breaking down silos while enabling top line performance. Some of the most alluring features of Manhattan ERP are distribution overview, transportation overview, extended enterprise management overview etc.
There is a carrier management feature which helps you in responding to and managing several challenges, such as fluctuating fuel prices, fast changing trends in customer demands and so on.
7. JDA
Features

Easy collaboration feature to collaborate with retailers and create localized assortments as well as planograms
The system is capable of reducing inventory levels and costs. It also improves customer service and providing more agile, profitable and responsive solutions to the customers.
The users gain the foundation for accurate and synchronized data matched with real-time inventory updates and secure transactions.
Budgeting, scheduling, forecasting, space and inventory management, workforce and task management systems are combined within one interface.
With the analytical features you can understand what customers prefer and deliver the same reliably, which increases your market share as well as brand strength

Pricing

Pricing is available upon quotation request
In the 7th position of the 10 best supply chain management ERP software, we have JDA ERP. JDA is an end-to-end solution that is designed for addressing the complexities of customer-driven marketplace. With an advanced manufacturing and distribution management feature, JDA allows you to improve profitability and collaboration by planning every step of the supply chain process.
Features

Supply chain visibility
Supply chain planning
Sales and operations planning (S&OP)
Warehouse management
Supplier collaboration
Procure-to-pay automation
Supply chain finance
Transportation management

Pricing

Pricing is available upon quotation request
Infor ERP system is the one to gain the 6th position in the list of best supply chain management ERP software. Infor is a combination of supply chain planning, financial management and execution of plans. You can integrate your Infor interface with Nexus commerce network and rip benefits by delivering faster actionable insights. One of the best features of this ERP system is the platform that it offers for solving relevant problems and challenges. It enhances visibility across the entire supply chain.
Features

Logistics feature is capable of managing all warehousing requirements and transportation modes
With the help of the product lifecycle management system you can innovate, develop, and commercialize profitable products in order to grow your business.
Supply chain planning feature allows you stay ahead of marketplace changes
The software's procurement management system is capable of streamlining your source-to-pay process via automation and social collaboration, and it also control costs and helps in achieving higher margins.
The order management system maintains orders from all your channels and provides you with a single view of your customer.

Pricing

Pricing is available upon quotation request
Without a doubt, Oracle ERP has gained the 5th spot in this list. The capable supply chain management of Oracle can transform a business into a more successful one by establishing more visibility. Supply chain planning cloud is one of the most significant features to be introduced by Oracle. This feature allows you to manage orders and manufacturing with more flexibility and agility. This feature allows you to overview planning and execution process seamlessly.
Features

Implementation services
Auctions as a service
Group Purchasing
Catalog content services
Tail Spend management
Strategic Sourcing

Pricing

Pricing is available upon quotation request
Perfect Commerce, now Proactis, is the ERP solution to gain the 4th position in this list of best supply chain management ERP software. The specialty of this software is maximizing ROI and simplifying source-to-pay. Perfect ecommerce is capable of producing an excellent platform for controlling tail spending. The boutique approach of the ERP system offers to serve more than 300 customers from all over the globe.
Features

Integrated business planning
Demand optimization
Inventory optimization
Master data management and integration
Supply optimization
Retail optimization
Transportation optimization

Pricing

Pricing is available upon quotation request
The 3rd position of this list has been gained by Logility. It is software that enables you to gain a competitive advantage. With the help of Logility, you gain an insight of present digital supply chain, which leverages smart solutions for helping you out proactively. It offers collaborative scenario analytics as well as advanced analytics, which occasionally helps out in solving complicated supply chain management challenges.
Features

You can enhance your storage and inventory management processes easily with the software.
Easily collaborate with partners across the supply chain, even the ones including multiple tiers of suppliers
The software helps you to digitize and automate source-to-contract process for all spend categories.

Pricing

Pricing is available upon quotation request
SAP ERP gains the spot of 2nd best supply chain management ERP software because of its soaring popularity. SAP has embraced advanced technology and implemented AI and IoT within its interface to enhance the course of user experience even more. The software has also extended its warehouse management and supply chain collaboration features. Demand and supply chain planning is always easier to manage then you have chosen SAP ERP for your supply chain management.
Features

Supply chain monitoring
Supply chain analytics
Supply chain planning
Order processing management
Inventory management
Warehouse management
Transportation management
Sourcing & procurement
Supplier management
Client collaboration

Pricing

Pricing is available upon quotation request
E2open is the ERP software to acquire the title of the best supply chain management ERP software. This ERP software offers a responsive and demand driven supply chain. The primary features of the software include supply chain monitoring, supply chain planning, supply chain analytics, inventory management, order processing management, warehouse management, sourcing and procurement, transportation management, supplier management and client collaboration. The advanced shipment notification management allows the users to customize their notification just the way they prefer. The unique functionalities and the responsive approach has made it the most preferred ERP software for supply chain management.
Conclusion
It can be stated while concluding this article that supply chain management is a complicated process. Managing it while ensuring that the entire process is errorfree, is not quite easy. However, considering the assistance of the best supply chain management, ERP software can enhance the entire process. Thus, if you are looking for ERP software you can certainly choose one of the above mentioned software for the best outcome.