All of the goals can be achieved by investing in the right technology. Enterprise Resource Planning, ERP, software and Customer Relationship Management, CRM, software are two of the most efficient technologies to help a company with control and visibility. However, these two technologies work even better when they are integrated and function as a cohesive unit.
CRM and ERP integration – The benefits
CRM and ERP integration can offer a company several unique benefits that is most likely unable to be gained while using individual systems. We have picked up some of the most common benefits and built a discussion on the same to provide you with a better understanding of the importance of CRM and ERP integration.
The benefits are listed below,
360-degree customer view
CRM and ERP integration is capable of offering an elevated level of customer view. Integration works in a way that you get to understand accounting, finance, support, and sales according to your customer base. The visibility and accuracy of the systems increase and are enhanced by great means with the help of CRM and ERP integration.
You can also understand your customers better through the unified systems. Tracking customers' preferences, loyalty and profitability becomes easier when your CRM system is integrated with your ERP system. It becomes easy to gain valuable insights and implement effective strategies to drive toward future growth.
Accurate information
ERP and CRM systems often contain similar customer information. Hence, there are chances of having duplicate data in these two systems, which is fine.
However, the issues begin when your company has two individual systems. In the case of two individual systems, you need to update data separately in each of the systems, which is time-consuming and can be subject to several risks. If by any chance, incorporated data do not match with each other, the teams will end up having incorrect information about customers and their purchasing activities.
On the other hand, CRM and ERP integration eliminates the case of duplicate data. Incorporating customer data in one system is enough as the record reflects in the integrated system right away. In this way, the teams always have up-to-date data and accurate information while eliminating the chances of various risks.
Enhanced collaboration
CRM and ERP integration not only unifies two systems but also unites two different teams who depend on one another for information and workflow. An integrated and connected workforce is capable of enjoying higher efficiency and productivity while responding to several challenges faster than ever.
If your company is using two different systems separately then you have two different sets of similar data, which means accessing updated information simultaneously at the same time is almost impossible.
CRM and ERP integration makes it easy to share and access accurate information in real time while improving team collaboration more than ever. According to AON study, teams are capable of driving 17% higher productivity resulting in 21% higher profitability and 10% higher customer ratings.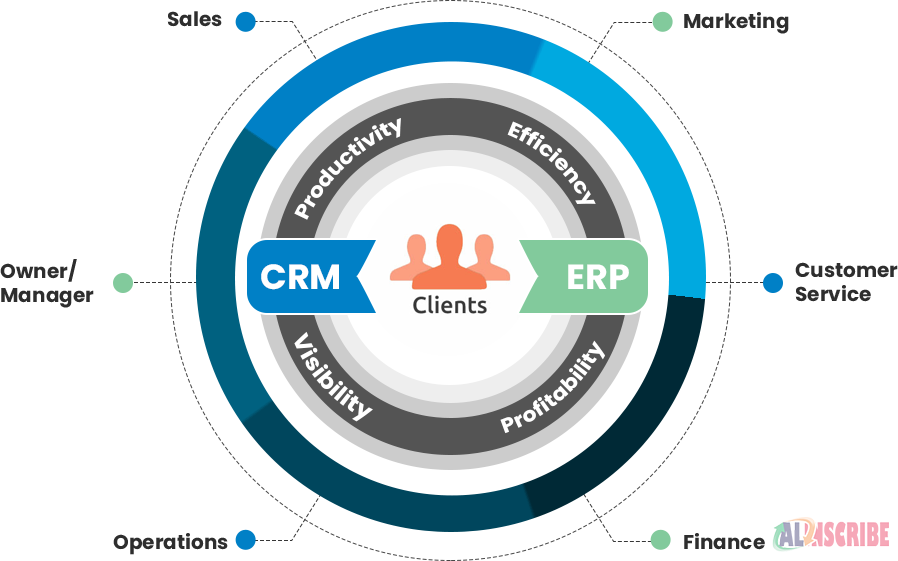 Increased mobility
CRM and ERP integration increases mobility while allowing your company to access real-time data and deal with customer contracts in a better manner. With the help of a centralized system, you get to reduce the time needed for the process cycle.
And if your ERP and CRM systems are cloud-based then you can access information from any place at any possible time, which makes the entire process even more flexible.
Reduction of costs
According to reports, businesses tend to spend $1,208 and 31.5 hours per employee every year for training. Hence, when you use two separate platforms for your company, the estimated hours and amount can go up significantly.
However, using two integrated systems can reduce the cost as your employees can learn to use both of the systems at the same time. Moreover, being trained to use both of the systems at the same time will allow them to learn how the departments are interconnected and how they can collaborate more efficiently.
Better customer relationships
CRM and ERP integration allows you to access real-time information, which can play a significant part in helping you to understand your customers better. You can easily track their complaints and preferences and make more informative decisions regarding marketing and sales. All of these end up in higher customer satisfaction and retention.
Data-driven predictions
Data-driven predictions are another positive impact of CRM and ERP integration. An integrated system is capable of boosting communication and collaboration inside and outside the company, making it possible to collect accurate information on market trends and customer preferences. This data can be used to make future market predictions and the company can opt for effective strategies to gain more and more profitability.
These are only some of the benefits. The actual integration can bring even more unique advantages to the course of your company.
CRM and ERP integration – The challenges
There are three major challenges associated with CRM and ERP integration. Overcoming these challenges is required to achieve the ultimate success of smooth integration. These challenges are presented below,
Standardization of data format
Using two individual ERP and CRM systems translates to having two different sets of similar data. Your marketing and sales department is recording data in one manner and your accounting department is doing it in a very different way. Inconsistencies are inevitable no matter how much you try. However, these little inconsistencies can end up being major issues. Hence, before integrating the systems you need to standardize the data format to eliminate inconsistencies.
Integration methods
There are a few different integration methods that are chosen by the companies. One of the most popular methods suggests appointing specialists, who can guide the whole process and complete the same successfully. Another method suggests taking the help of a system that can read data from one side and transform it into a different version, which is readable by the other side. You can also extract flat files and import those to the other system.
However, the issues begin when companies choose the wrong integration methods. Before opting for integration, you need to analyze all the integration methods and choose the one that suits your company's needs the best. Also, keep your overall budget under consideration as well.
Outdated customer data
Each and every company has outdated customer data. Both of your ERP and CRM systems are bound to have data of the customers who have not placed an order for years. Clearing these data before integrating is an important step. Leaving out all the outdated customer data can result in inaccurate reporting and unsuccessful integration. Thus, it is always recommended to clean up unnecessary data before starting the integration process.
The companies may run into several other challenges during CRM and ERP integration. Understanding the nature of the challenges and taking suitable measures are what should be chosen by the companies.
CRM and ERP integration – The best practices
Understanding the importance of CRM and ERP integration is not enough to drive your company toward a successful integration. Implementing the best practices associated with the same is needed to complete an integration project successfully. Thus, to help you out on that front, we have listed some of the best practices that can help you in gaining a successful CRM and ERP integration.
Aligning people and mindsets
Prioritizing people is the most crucial practice that you need to adopt when you opt for integration or upgradation or new implementation. People are the ones who are going to use your system. It can be your customers, can be your employee, no matter who they are prioritizing them should be your aim.
People do not always accept change. Hence, you need to take the responsibility of making them understand the importance and convenience of CRM and ERP integration. You also may have to make a few adjustments to align with people and their mindsets. Mapping out the issues people might face with the integration and coming up with the best possible resolution is always recommended to perform before the CRM and ERP integration.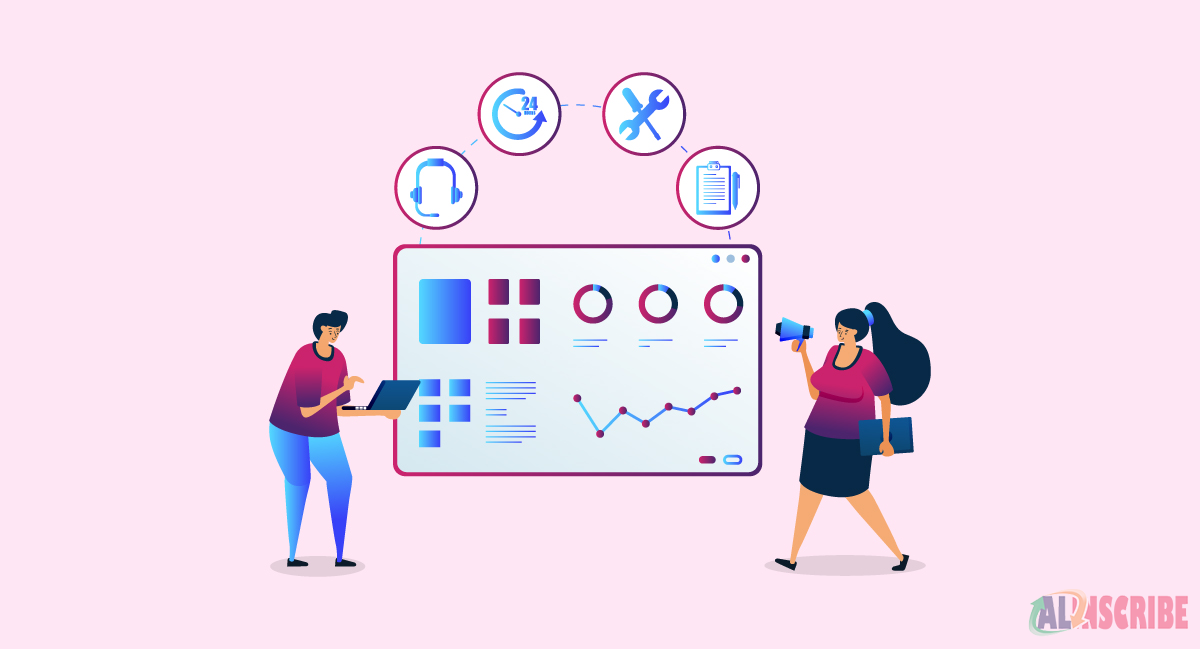 Prioritizing business value
Ensuring your projects of CRM and ERP integration are value-driven or at least aligned with your business values is another important practice to consider. Prioritizing business values will help you in extracting as many benefits as possible from the entirety of the CRM and ERP integration.
Aiming at back and front office integration
The primary reason behind the CRM and ERP integration is the centralization of business processes. Thus, you need to examine your existing processes and system and make a few adjustments so that your back and front office can respond to the integration in a uniform manner.
Monitoring and reviewing systems frequently
Before the integration, you need to practice monitoring and reviewing your current systems regularly. Since it is important to standardize data in a single format, you need to monitor your existing systems to ensure that the same is being done effectively. Otherwise, the CRM and ERP integration process may end up failing.
Working with an expert
CRM and ERP integration is a complex and time-consuming task when you don't have a dedicated IT team to do that for you. In this scenario, you need to consider working with an expert or taking external help to complete the integration project successfully. Working with an expert can help you in making sure that each of your project deliverables is met accurately. Letting the experts know about your business requirements is crucial to let them help you with the entire integration process.
Conclusion
The conclusion of this article can be drawn by stating that CRM and ERP integration is certainly beneficial for any company managing their business in current competitive market. However, the task associated with integration is certainly one of the most complicated ones that your business will ever have. Hence, applying the best practices and trying to enhance performance need to be your priority. For gaining more ERP and CRM-related insights you can read our article on ERP Vs. CRM: Best Fit For Your Business.