An Overview of ERP and CRM System
ERP or Enterprise Resource Planning system is a ground-breaking solution with the intention to accelerate business performance. It is an application that streamlines core business processes to efficiently scrutinize, interpret, and perform the daily business activities of various departments. CRM, Customer Relationship Management systems offer efficient and effective customer management without many inputs of manual effort, which reduces several errors from the process. ERP market is one of the speediest growing software industries. After the outbreak of the global pandemic COVID-19, it is predicted that there will be an upsurge in the ERP market which will give rise to the digital transformation movement amongst business enterprises. The global ERP market is projected to witness only growth till the year of 2025.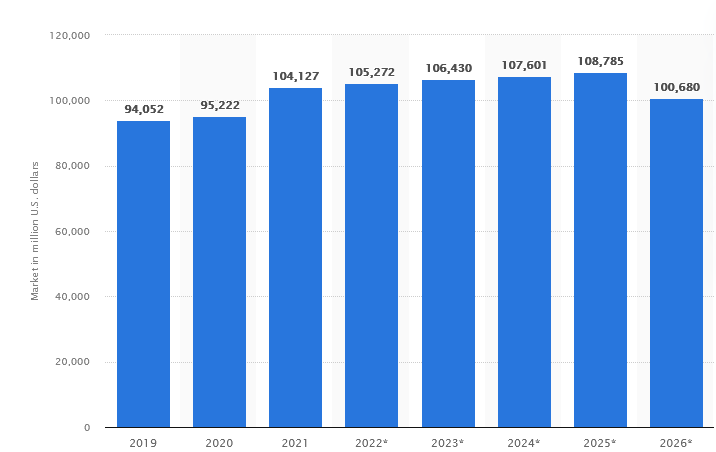 Hence, the demand of upgraded and advanced ERP and CRM systems will see a huge growth in upcoming year as well. Another aspect to see the rise is the course software products. Too much of demand will drive towards too many products, which can cause confusion while choosing the best ERP and CRM software for your need. Thus, to rescue you from a tough situation like this, we have listed Top 10 ERP and CRM software in the world for you to choose from. Here we will mention top 10 ERP in the world as well as top 10 CRM in the world.
You can also try reading "ERP Vs. CRM: Best fit for your business" for recognizing the best possible software for your business as per your need.
Pipedrive gains the 10th position in this list of top 10 ERP and CRM software in the world. Pretty much clear with its name, Pipedrive enhances your pipeline management. It is a Web-based Sales CRM that helps businesses to plan their sales activities and supervise deals. Estonian-born Pipedrive CRM is excellent revenue management for small businesses. Pipedrive believes that both in sales and in life you cannot control results instead have a grip over actions that drive deals, which makes it one of the Top 10 CRM in the world.
Pipedrive products include: -
Sales Software
Email Marketing Software
Marketplace Integrations
Lead Generation Software
Web Visitor Tracking
Documents and Templates
Features:
Pipedrive top features include-
| | |
| --- | --- |
| Visual Sales Pipeline | The entire sales process at a glance helps to seal the deal. |
| Customizable Pipeline | Add complimentary fields to boost up your sales cycle |
| Team Collaboration | The sales rep can collaborate on deals and activities |
| Activity Reminders | Helps to never miss a follow-up and be on top of all your deals |
| Segment Leads | Categorize hot and cold leads |
| Contact History | Check contact details and activity history |
| Forecasting and Reporting | Forecast sales volume and generate detailed reports |
Drawbacks:
Lack of transparency in the management
Improvisation of reporting capabilities of the solution
Sales should not work in a silo; it would be beneficial to the users if the sales are integrated with the support and marketing part of the business as well. Pipedrive would be shinier if it could handle sales, marketing, and service automation on one platform.
The 9th place in this list of Top 10 ERP and CRM software in the world has been gained by ZOHO. Founded in 1996 as AdventNet Inc. by co-founders Sridhar Vembu (recipient of Padma Shri 2021) and Tony Thomas, ZOHO has been since then achieving great heights and for ZOHO. ZOHO has multiple products in market, which include ZOHO CRM, ZOHO People, ZOHO Books and so on. The company has introduced upgraded and enhanced ERP and CRM features under a very affordable price range, which makes it one of the most popular systems in the market and one of the top 10 ERP in the world.
Features:
ZOHO interface is intuitive, spontaneous, and clean making it easier to use. The prime reason why it makes it through the list of the best CRM for small businesses.
ZOHO's inbound marketing strategy helps in elevating the business's current sales rate and revenue.
Attract visitors to your website, convert leads into paying customers and make them your promoters through ZOHO's core marketing techniques like email marketing and social media marketing.
ZOHO offers various marketing software tools such as:

ZOHO Progressive Profiling
ZOHO Behavioral Marketing
ZOHO Marketing Personalization
ZOHO Contextual Marketing
ZOHO Lead Scoring Strategy
ZOHO Lead Generation Strategy
ZOHO Campaign Management Strategy
Drawbacks:
ZOHO requires a lot of customizations just like any other CRM platform and this I where the company's scarce customer support faces hindrance.
ZOHO CRM mobile application still has a lot of room for improvement.
ZOHO charges for each tool separately thus it gets expensive fast
No smart tools are available for form filing thus, complete manual contribution.
IFS is officially the 7th one of the top 10 ERP and CRM software in the world. IFS is the acronym for Industrial and Financial Services. It justifies the "One for all and all for one" motto as it gratifies every business sector. What makes it stand out from the rest of the ERP is its industry-specific customizations while most ERP software is rigid and intended to be a "one-size-fits-all" parameter. IFS was ranked number one in the Gartner EAM (Enterprise Asset Management) market share analysis. Surely, the success of IFS is helping it to extend its footprint in the ERP market.
Features:
Pioneer in EAM: IFS gained experience in EAM by inculcating industry-specific capabilities which is evident by its number one ranking in the Gartner Global EAM market share 2021 by revenue.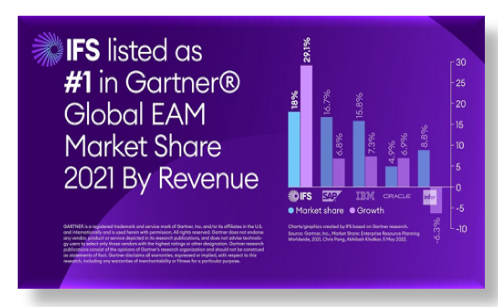 Ensuring effective operations by delivering the asset right people at the right time with the right equipment.
Proficiency in minimizing downtime and maximizing profitability by the reduction in the cost of management and expansion in the sustainability of an asset.
They are accustomed to suit various niche markets. They deliver their ERP solutions to food and beverage companies followed by manufacturing and discrete industries.
Drawbacks:
Regardless of strengths, IFS often fails in constructing brand awareness, which results in a lack of recognition and confines the sales opportunities that ultimately restrict its budget for product enhancements.
Complicated setup and configuration due to the absence of concrete guidelines and documentation.
Post-implementation support services are not up to the mark. However, this software has the potential to become one of the top 10 ERP in the world upon mitigating all the existent issues and drawbacks.
The 7th position in this list of top 10 ERP and CRM software in the world has been claimed by Sage X3. Sage X3 is an ERP product that evolved from Adonix X3, which was purchased by Sage Group in 2005. It is an end-to-end ERP system that brings together all operations and functionalities under one roof. Easily accessible through on-premise or cloud-based and possess the feature of all multi - Multi-currency, Multi-country, Multi-language, and Multi-location.
Best suited for medium-sized companies and is power-packed with robust ERP modules while remaining simple yet scalable.
Features:
Sage Enterprise Intelligence: An intuitive and in-built business intelligence (BI) solution for every field of business activities, reducing the time consumption on analysis and reporting.
Mighty yet compliant: Sage X3 has an orderly implementation, easy to use, and is customizable that prevents mid-size companies from chaos and deep hole in their pockets.
Supremacy over Manufacturing Units: Sage X3 caters to manufacturing and distribution industries, empowering them with real-time control over production, and precise calculation of costing and pricing.
Visibility over supply chain management: Get a grip over the supply chain with Sage X3 ERP by augmenting the margins by enabling a peripatetic sales force.
Complete package:Provides a 360-degree understanding of overall customer activities along with the integration of manufacturing, sales, production, procurement, purchasing, and finance.
Drawbacks:
As per the reviews of the customers, they face challenges when it comes to support, maintenance, and debugging problems present in the application.
Customer service is appalling. But customers are forced to use it due to the high price they pay for maintenance and shifting from one ERP to another is not trouble-free.
A lot of custom coding is required just to add in some new features which are unpleasant to the users.
In the 6th position of the list of in top 10 ERP and CRM software in the world is Odoo. If you are a small and medium-sized enterprise, then Odoo is reasonably a good fit for you. Like SAP and Oracle ERP, Odoo is not a pricey and high-end ERP/CRM solution. However, it is still considered as one of the top 10 ERP in the world. It aims to target diverse business segments such as-
Manufacturing and Distribution companies
Retailers, online E-commerce, and brick-and-mortar business
R&D Companies
Accounting Companies
Marketing Companies
IT companies
Odoo is an Open-Source Software that was formerly known as OpenERP. Offers an array of modules as CRM, Sales and Marketing, Project Management, Human Resource Management and much more. Since it is an Open-Source software tailored with varied versions to meet the needs of small to medium businesses, it offers facilities like Odoo Community which is a non-profit organization that assists members to develop more successful Odoo solutions faster and cheaper.
Features:
Odoo is a simple web-based application where the users can modify and update information from anywhere. Further, the users can add complimentary attributes as per their business requirements, which can be referred to as Customization.
There is availability of variety of versions such as Odoo Open Source (Community), SaaS Based Model, and Enterprise Edition, to meet the demands of a business based on its size, nature, and complexity.
As there is no license cost per user, it proves to be cost-effective solution.
Odoo has overall 500+ partners worldwide, that implies you can change your Odoo partner or vendor whenever appropriate. Precisely, there is no vendor lock-in feature imposed.
You can take add-ons of your Odoo ERP with Odoo On-premise and implement them, you can also configure the on-premise Odoo system according to your business requirements.
Drawbacks:
Due to limited resources, Odoo at times falls flat to order seamless customer support.
Complicated pricing plans
Limitation which Odoo community faces is lack of unlimited financial support, hosting and upgraded versions of ERP
As previously mentioned, Odoo is an Open source, thus the software does not adhere to the central strategy which results in quality inconsistency.
In the 5th position of the top 10 ERP and CRM software in the world list, we have HubSpot. Founded in 2006, HubSpot is a CRM solution that is sharing a substantial market space of approx. 30% and ranks in the top 10 CRM in the world. With an array of features and tools, HubSpot allows the collaboration of extensive data analytics and engagement reports in order to seamlessly help the marketing and sales teams of your company.
Features:
This CRM platform provides the tools and integrations required for all your marketing and sales activities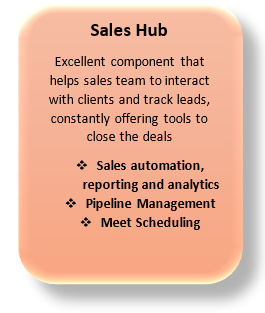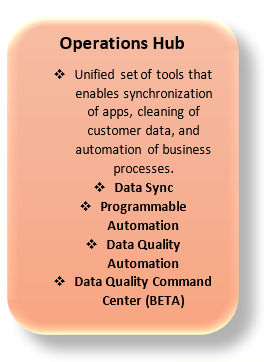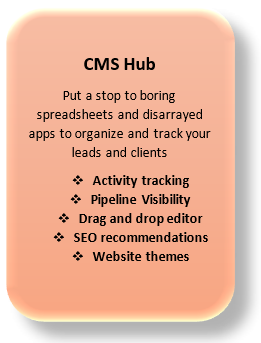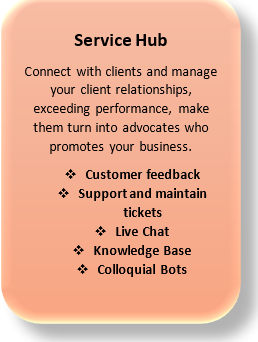 Drawbacks:
The biggest reason why the companies will prefer to choose other CRMs like Salesforce and Microsoft D365 over HubSpot is largely due to its customization feature. Although its much more configurable than before, but there are still certain limitations in its functionality.
HubSpot implementation is sternly straightforward. If you wish to have ongoing technical support, then you must pay the extra charges.
Although HubSpot is a well-curated set of tools, there is no such thing called silver bullets that cannot be found elsewhere at half the rate or free. Most of the tools offered by HubSpot are allowed for free elsewhere.
As per the reviews, it can be found that that HubSpot lacks in flexibility. It is tough to use HubSpot's functionalities and features to its full potential if your business has unique and complex sales practices.
Without a doubt, Salesforce has claimed the 4th position of the list of top 10 ERP and CRM software in the world. It is one of the leading players when it comes to the ground of cloud-based CRM solutions. For Salesforce, customer interaction, lead generation, lead scoring, sales, marketing chain management, and related matters are the key performance indicators. Salesforce CRM solutions help to comprehend their customer requirements. Salesforce is not a pool, but an ocean of abundance of features and that is what makes it one of the top 10 CRM in the world.
Features:
Contact Management: Salesforce helps you to dig up your potential and existing customers' profiles and their contact details, activity history, communications, and social media interactions. Allowing you to merge with the social media sites such as Facebook (now called Meta), Twitter, and LinkedIn and gain insights.
Lead Management: From converting marketing leads into sales in real-time to routing potential leads to a sales rep with a systemized lead scoring technique, Salesforce helps you to keep a track of your customers. The sales rep can follow up on their hot and cold leads so that no leads are overlooked.
Opportunity Management: Helps to get a complete overview of your sales pipeline. As the name suggests, this is the progression method of tracking all your opportunities without even anyone and converting them into recurring revenue.
Sales Forecasting and Pipeline Management: Not only it facilitates precise prediction of future proceeds. Helps in following the sales pipeline and alerts the sales manager about future sales crashes or sales hikes.
Although when we talk about implementing CRM into the system, Salesforce is preferably the first choice. Salesforce is indeed a great CRM platform but it's not necessary that it's applicable to every business. Here are some shortcomings of Salesforce based on the reviews.
Drawbacks:
Besides its ostensible deployment features, its implementation involves experts in the IT sector leading to a significant amount of capital investment.
Besides, its implementation requires huge input of business resources, thus not a good fit for the business with restricted budgets.
Most importantly, the data storage capacity offered by Salesforce is 10 GB per organization which is presumably not sufficient for larger organizations. Thus, we come to a point that additional purchases will lead to dependency on Salesforce upgrades and interruptions.
It's not a wonder that Microsoft D365 is the one to claim the 3rd spot on top 10 ERP and CRM software in the world. Launched in 2016, Microsoft D365 is the amalgamation of its ERP application Dynamics AX and the Dynamics CRM application. It was one of the first corporations to offer an integrated ERP/CRM solution. Aiming to make your job easier by picking up ERP solutions from the plethora of options available, Microsoft offers you tremendous product Dynamics365 which is a comprehensive suite with all-in-one solutions. Hence, it is safe to say that this software is both top 10 ERP in the world and top 10 CRM in the world.
Best suited for small to large businesses.
Microsoft serves you with a diverse range of modules under the Dynamics365 umbrella. Those modules are as below-
Products Offered
Dynamics365 Business Central
Dynamics365 Finance and Operations
Dynamics365 Sales and Marketing
Dynamics365 Supply Chain
Dynamics365 HR and Payroll
Dynamics365 Order Management
Dynamics365 Warehouse Management
Dynamics365 Inventory Control
Dynamics365 Retail POS
Features:
Microsoft D365 provides consumer insights through delivering personalized customer experiences, and a holistic view of customer interactions subsequently transforming your business into a customer-centric one.
The Dynamics365 mobile application makes this solution super interesting as the app is capable to send real-time alerts and updates to the users and they can evaluate the sales channels and customer interactions more efficiently.
The fusion of Dynamics365 with LinkedIn, which was acquired by Microsoft back in 2016, is something next level. With the help of this integration, you can directly access the LinkedIn profiles of your prospects directly from the CRM system.
The Microsoft Outlook 365 application allows your CRM to tag along with your Microsoft emailing. Just like in the above case of LinkedIn, here also, you can access info related to specific contact you are sending emails to.
Drawbacks:
When Clients pay for the ERP implementation, they held the ERP vendors accountable. They get frustrated with the lack of precise and concrete documentation. There is a huge lack of transparency for certain reasons.
Cost is the other shortcoming of Microsoft D365, customers find it difficult to assess the true cost of Dynamics, most specifically when they shift from on-premise to cloud-based.
With all that flexibility in customizations comes a lot of complexities. If it's a boon, then it can be a curse as well. Although Dynamics provides its users with proper accessibility and customizations, this doesn't imply that even non-technical staff can grasp the knowledge without proper training.
Environment Performance is another limitation that generally is caused by an implementation strategy and customizations extracted from the old system.
Above all, Microsoft D365 is an excellent platform for taking your business to global heights and simplifying and streamlining your business to a great extent. If properly implemented and configured, Microsoft Dynamics365 can help you accomplish your goal.
SAP Corp. marks the 50 years old history of success. It started off with the firm determination and passion of 5 entrepreneurs who had the vision to change the world of information technology. Embedded with the feature of Multi-lingual and Multi-currency, s/4 HANA is the successor to SAP R/3 and SAP ERP. SAP s/4 HANA has been envisioned as the biggest update in all the ERP products of SAP. Thus, it gains the 2nd best position in the top 10 ERP and CRM software in the world, also one of the top 10 ERP in the world.
Best Suited for medium to large business enterprises.
SAP is currently dominating the ERP market as it enjoys an enormous chunk of the market share as it is an age-old corporation and due to its initial powerful impact on the information technology department. Undeniably, it took the advantage of First Mover Advantage.
Features:
Multifaceted line of business (LOBs). It includes s/4 HANA Finance which deals with all the financial aspects of the business, SAP s/4 HANA Logistics offering a compendium of modules revolving around the supplier/vendor relationship management and supply chain management, SAP s/4 HANA Sales, s/4 HANA R&D engineering solely focusing on the product lifecycle, product composition, portfolio management, and other related stuff.
Targets diverse industry segments such as Consumer Industries related to agribusiness, life sciences and fashion, wholesale distribution, and retail), High-tech Discrete Industries like aerospace, automotive, and industrial manufacturing, Energy and Natural Resources, Banking and Insurance, Public Services associated with security and defense, federal and national government, healthcare, higher education and research, and a lot more.
Integration of advanced technologies which include AI (artificial intelligence), machine learning, Industrial IoT IoT(Internet of things), blockchain, and enhanced yet complex analytics.
Drawbacks:
Companies with simple and clear-cut requirements and not so diversified business, for them SAP s/4 HANA is somewhat proving to be less desirable, the reason being its complexities.
Pretty expensive to implement, therefore it's the best fit for those large organizations that have the resources to deploy it optimally and effectively
Distinct architecture model and capabilities of s/4 HANA directs towards lack of skilled and experienced IT developers.
Engagement with third-party system integrators can result in increased costs
We know ERP is a great success statement and SAP is evidently and clearly an undisputed ERP market leader. But as the customer requirements are altering and customizations are the need of the hour, to be in the race, SAP needs to buckle up to maintain that benchmark!
We have reached the end of this list and now it is the time to reveal the gainer of the first position in the list of top 10 ERP and CRM software in the world. The best ERP and CRM system in the world is none other than Oracle NetSuite. Making the life of the finance and treasury department effortless and trouble-free, enabling the efficient management of financial records, and exterminating bottlenecks in O2C (order-to-cash) workflow, NetSuite is well-thought-of as a rich and reliable ERP solution which has mastered in catering the needs of digitally transforming companies.
Best suited for small and medium size companies
NetSuite was acquired by Oracle Corporation for approximately $9.3 billion in November 2016 and since then it has been marketed and managed by Oracle Corporation Executive Vice President Evan Goldberg as "Oracle's Cloud ERP for small and mid-sized enterprises.
Features:
Highly robust built-in business intelligence (BI) feature in the financial management module
Self-service feature and easy-to-use reporting is taken good care of
Customization of data entry sheets, and dashboards exhibiting key performance indicators (KPI)
Followed by the data-driven path to improve performance
Supports the features like Financials, Budgeting, Customer Relationship Management, Revenue, Human Capital Management, Reporting, and lastly Global Business Management
But there is a quote that Everything has advantages and disadvantages. Likewise, Oracle NetSuite has a few drawbacks too.
Drawbacks:
The customizations are in constant need of IT support and require appropriate maintenance
NetSuite operates on a subscription-based pricing model, which implies that ERP maintenance cost increases as the number of users and accounts escalates.
Purchases of extra specific modules lead to extra add-on investment
Even after considering the flaws, NetSuite ranks in the list of top 10 ERP in the world. It is successful in grabbing positions in providing full-fledged ERP solutions to business enterprises and abides by its promise to take your organization to the next level.
Based on the above discussion, it can be stated that ERP and CRM software market is more or less a monopolistic market, and all ERP software companies are here to capture the market and there is cut-throat competition. The ERP solution providers are just answering the question of "what" they offer, rather than "why" which will actually solve the customers' queries. There are various other ERPs that aren't listed above, but it doesn't mean that they will not be appropriate for your business. You need to understand your business mindset and demands, how much implementation and additional costs you can bear up to, your business model and structure, the customers you are targeting, and other specific requirements. Consume this knowledge with a grain of salt and you are good to go!