Global healthcare industry is an emerging section, which has its emergence influenced by the invasion of covid-19. With a growing world-wide population, the healthcare section has been preparing itself to be more efficient in supporting all the healthcare and medical needs. There are three primary factors which need to be taken care of by the healthcare companies. These factors are,
Embracing technical advancement is one of the easiest and most beneficial choices that can be made by healthcare companies in order to meet all the demand. And embracing technical advancement comes hand in hand with implementing healthcare ERP systems.
Definition of healthcare ERP systems
Healthcare ERP systems are a kind of ERP solutions that are used by hospitals, nursing homes, private healthcare organizations, clinics and other healthcare service providers. Healthcare ERP systems possess a number of functionalities and ERP modules that are required to manage a healthcare business. The primary functionalities of the healthcare ERP systems include accounting and financial management, human resource management, asset management, sales and billing, business analytics and reporting, clinical management, procurement, patient management and more.
Thus, choosing the right healthcare ERP systems depends on the availability of these mentioned functionalities when you try to choose the best ERP system for your company.
Crucial modules to be presented in healthcare ERP systems
In this section of the article, we have listed some of the crucial modules that requires to be presented in healthcare ERP systems. Each of the modules have a brief description for helping you in understanding better.
Accounting and financial management
You can ensure your company's profitability by establishing a centralized financial system to integrate you core financials and accounting with the entirety of the system as well as other healthcare ERP modules.
Inventory management
With the help of an inventory management system, you can easily record valuation across multiple locations. It is also convenient to keep track of the necessary materials, which is certainly important in healthcare business where there can be emergency any time.
Asset management
Managing assets across your healthcare company is easy when you install healthcare ERP systems with inbuilt asset management module in it. And if you opt for advanced healthcare ERP systems, then you can have IoT leveraged within your organization.
Expense management
You can easily automate expense management with the help of an expense management module. Approving expenses for department is always completed within a few clicks when healthcare ERP systems are installed.
Purchasing management
Record every purchase that your company make while ensuring those are stored in the right manner with the purchasing management module of healthcare ERP systems.
Reporting and analytics
It is always easy to determine you strategies when you have proper metrics and measurement tools. You can use reporting and real-time analytics to optimize your healthcare organization's performance.
Sales management
The sales management module of healthcare ERP systems allow you to track all of your sales plan and pipelines. Managing all the leads and prospects within one instance is certainly easier than having to manage those in different instances.
All of the above mentioned functionalities are the most common and important features that are required to be presented in healthcare ERP systems. However, some companies may have some unique needs, which may be absent in some of the ERP solutions. Hence, the healthcare companies are suggested to choose healthcare ERP systems based on their ability to be customized.
The healthcare ERP systems which can be easily customized as capable of suiting the unique needs of the healthcare companies seamlessly. This cuts down the expenses as well as efforts by a great amount.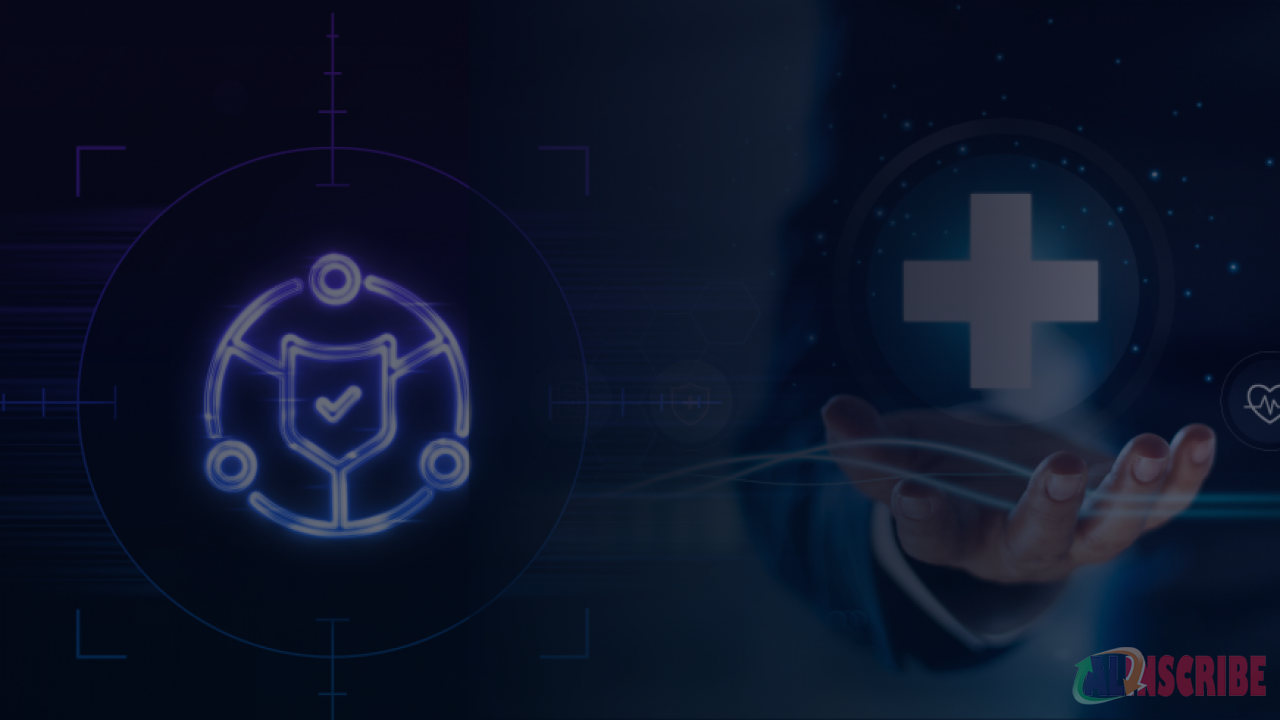 10 best healthcare ERP systems for healthcare businesses
This section of the article contains the ranking of 10 best healthcare ERP systems to satisfy the requirements of healthcare businesses. Each of the ERP solution will be discussed with detailed information as well as the pros and cons. The list is presented in a descending order, so keep reading the article to discover which ERP has gained the top position in our list. The list is provided below.
Key strength
Business benefits

Streamlined solutions
Real-time data and analytics
Advanced financial management
Enhanced project management
Impressive customer service

Improved efficiency and reduction of operational cost
Better decision making opportunities
Better financial control along with profitability
Improvement in project planning and execution
Unmatched customer experience and satisfaction.
Rootstock is one of the best healthcare ERP systems for small healthcare companies and medical equipment manufacturers. The streamlined solutions offered by this ERP system increases efficiency and productivity of the healthcare companies. Native integration feature of Rootstock makes it easy to integrate with third-party applications and run a smooth business procedure. Additionally, Rootstock has a Cloud-native Mobile feature, which allows the users to use the ERP from anywhere at any time.
Pros
Cons

The ERP is capable of integrating various modules and offer a full-fledged solution without any loophole.
It is easily usage and has a user-friendly interface.
Customer service is indeed very impressive.
Very adaptable and flexible.

Unable to cater to some unique and industry-specific features.
Can prove to be quite expensive despite having subscription-based model.
System updates are reported to be disruptive.
Key strength
Business benefits

Interface powered with visual Process Flow
Improved Material Requirement Planning (MRP) module
Advanced Quality Management System (QMS)
Efficient Inventory management capabilities
Powerful analytics and reporting features powered by SYSPRO Analytics

Streamlined workflow along with enhanced productivity.
Improved and optimized resource management, which is essential for healthcare businesses.
Reassurance regarding product quality.
Enhanced inventory control to minimize stockouts.
Establishment of informed decision making process, which leads to operational improvement.
SYSPRO is one of the most preferred healthcare ERP systems because of its focus on improving workflow within the organization, which is one of the most crucial needs of the healthcare companies. Unique features like CAD integration, electronic signature capture and detailed audit reports makes it one of the best healthcare ERP systems to choose from.
Pros
Cons

One of the best choices for small and medium sized businesses due to its flexibility.
Customer support is very impressive.
The interface of the system is highly customizable and doesn't require many modifications.
The forms and reporting templates offered by SYSPRO are advanced. Those can be customized very easily as well.

Active directory integration only allows one sign on.
Permissions and roles are sometimes tough to navigate.
Performing upgrades can prove to be disruptive and hard as well.
Key strength
Business benefits

Easy integration
Scalability
Advanced reporting
Process focused
Flexible to deploy

It is capable of integrating all the core-business processes within a single interface.
Very flexible and scalable.
Offers real-time data and advanced reporting capabilities.
Offers an end to end process facility.
Offers both on-premises and cloud-based solutions.
Deacom is one of the most technically advanced healthcare ERP systems. It boasts a modern interface and an SQL database system, which makes it more reliable than the file-based database systems. The ERP system has capabilities of tracing and tracing accounting functions, which ensures secure financial activities. The company offers both on-premises and cloud-based systems, which makes it a suitable package for several companies.
Pros
Cons

Deacom offers a BI (Business Intelligence) integration, which is certainly beneficial for automating the business processes of the healthcare companies.
Availability on cloud, on-premises as well as in client servers.
Several mediums for customer support.
Unmatched training sessions are offered to the users including training materials, on-site training and end-user support.
Very flexible and capable of supporting more than one industry.

The system only supports windows operating system.
The mobile application only supports iOS.
Social media tools are not available.
Does not offer free trials.
Key strength
Business benefits

Remote access
Ease of use
Automatically updates
Flexible cost
License
Architecture
Integration
Infrastructure
User interface

Oracle Cloud ERP can be accessed anywhere from any smart device with an active internet connection.
The ERP solution is easy to use and has a very user-friendly infrastructure.
The system updates occurs automatically eliminating both time and effort.
The subscription costs are flexible, can be afforded by small and medium businesses.
Architecture and infrastructure of the system ensures better visibility and bulk data movement.
The system offers easy integration with several third party applications.
User interface is simple and very easy to use.
Oracle Cloud ERP is one of the most eminent names in the ERP CRM market. The ERP system has been offering customizable, industry-specific solutions for a significant amount of time. This is one of the best healthcare ERP systems for large healthcare companies. Hence, it offers advanced solutions, which can easily help in automating the business processes of the healthcare companies.
Pros
Cons

Wide range of functionalities available in many areas.
Offers advanced SaaS facility and cloud ERP services.
Developed completely by SAP.
Oracle has a Business ByDesign pricing model, which is simple and transparent.
Easy to localize in the course of international businesses.

Configuring the system can be quite tough.
ByDesign consultants are not always within reach since they are high in demand.
Lacks productize integrations.
Key strength
Business benefits

Advanced operations and financial management
AI-driven analytical reports
Options for flexible deployments
Customizable and scalable
Robust customer management

Streamlined business processes and less complex integration.
Enhanced decision making process with real-time data and analytical insights.
Offers both cloud and on-premises deployment, making the system suitable for most of the businesses.
Very easy to customize based on industry-specific business requirements.
Impressive customer satisfaction offering personalized experiences. Offers a 360 degree view of customer data.
Microsoft Dynamics 365 is one of the giants of the healthcare ERP systems market. The company targets large businesses with a huge customer base and offer streamlined solution for improving their business even more. The ERP system is integrated with MS CRM system, which makes it easy for the companies to manage their customer related data all within a single interface. The integration features offered by the system is unique and superior as it boasts a pre-integrated database layer. Thus, Microsoft Dynamics 365 is one of the best choices for healthcare businesses. Which requires enhanced customer management as patient management system, for error-free operations.
Pros
Cons

Advanced integration features ensures easy and error-free work and information flow.
Customized applications can be developed and integrated easily.
Cloud ecosystems allows access to the system anytime from anywhere.
AI (Artificial Intelligence) ensures more informed decision making process.

Requires an adequate amount of time to train the new users.
Customizations can be quite costly.
The mobile application can be improved.
Offers very low data storage. The companies will have to purchase more data, which drives towards more expenses.
Key strength
Business benefits

Intuitive UX
Configurable
Scalable
Mobile, browser-based applications for powerful personalized experiences
Ease-of-use
Application studio configuration
Easy access to integrated functionalities including APS (advanced planning and scheduling), CPQ (configure, price, quote), and CRM
Real-time valuable information
Expedited workflows and internal processes
Data-driven decision making
Low-code or no-code business intelligence

Intuitive UX offers the users with a never-before experience.
Easy to configure, requires very little amount of effort.
The system is scalable as well.
Can be accessed through smart devices, as there is an availability of mobile application.
The integration functionalities are easily accessible.
Availability of real-time information drives towards informed decision making.
Enhanced workflow and internal processes promises better performance.
Epicor Kinetic is one of the healthcare ERP systems to offer an advanced intuitive UX, which makes it one of the most preferred choices of the healthcare business owners. The software is capable of supporting complicated and complex cloud features. It is also capable of integrating with several third-party applications without showing many disruptions.
Pros
Cons

Advanced dashboard and report capabilities
The process of data query is very easy. Data can be deployed in the dashboard seamlessly.
The core functionalities offered by the systems are universal. Those can be used by any industry.
Rest API integration has enhanced the overall efficient of the system even more.

GUI is reported to be outdated.
Report building features in the SaaS variant need to be improved.
Some of the key features are not mobile compatible.
Key strength
Business benefits

Real-time analytics integration
Possess an architecture that is scalable and flexible
Unmatched user experience
Impressive planning and scheduling features
Inbuilt machine-learning functionality

Accurate decision making with a faster pace.
Easily adapts with growing business needs.
Helps in increasing productivity within the organization.
Automation in response generation procedure regarding changing market atmosphere.
SAP S/4Hana is one of the best choices in healthcare ERP systems for the companies which are looking for deep financial control features. Hence, it is one of the most preferred ERP solution by the large public healthcare organizations. It offers real-time analytics integration and machine-learning features to strengthen the overall performance of the company even more. With the help of this ERP system, it is easy to drive your company towards a better and more informative decision making process while generative responses for changing market atmosphere.
Pros
Cons

Fast data processing and transactions.
SAP S/4Hana allows you to process your operations parallelly.
The users are allowed to access various databases both for transactional (OLTP) and analytical (OLAP) queries at the same time parallelly.
Data integration and aggregation can be performed very easily.

The software tends to get old very soon since there are always new updates. And updates are quite time-consuming as well.
Can prove to be quite expensive as well.
Key strength
Business benefits

Improved planning and scheduling features
Inventory management
More than one deployment option
Customer relationship management
More than one deployment option
It is suitable to be used by several industries

Improvement in operational efficiency and productivity with an optimization in resource utilization.
Reduction in storage cost and increase in profitability.
Increase in customer satisfaction rate.
Cloud, on-premises as well as hybrid deployment options.
Capable of streamlining industry-specific operations.
Infor CloudSuite Industrial is certainly one of the best healthcare ERP systems to be available in the market. One of the most beneficial factors of this ERP solution is that it offers cloud, on-premises and hybrid deployment options, making itself one of the most flexible systems to choose. The modules can be customized to cater to the business needs of several industries. The sales and service transaction is another USP of this system, which can perform scheduling tasks including both internal and external resources.
Pros
Cons

Easy and clean navigation system, which makes it easy to be adopted by the new users.
Event management tools are robust in nature. Processes can be run based on schedules and events.
Availity of self-paced training materials.
Possess powerful communication and collaboration tools.

Improvement needed in Human Resource module.
A micro-vertical add-on could be added.
Key strength
Business benefits

Advanced financial visibility
Upgraded supply chain management
Several manufacturing features
Robust service and support management
Improved analytical insights

Offers better reporting and enhances profitability.
Better customer satisfaction rate.
Lean management support and production accuracy.
Data-driven insights lead towards better decision-making.
QAD is known for its innovative design as well as flexibility, which also makes it one of the best healthcare ERP systems to be chosen by the healthcare companies. QAD ERP is available across various devices, which makes it flexible enough to access from anywhere. It has advanced access control, encryption and data policy, which makes it quite secure.
Pros
Cons

EDI (Electronic Data Interchange) is easy to setup and follow.
Very flexible and agile.
Knowledge base module is very useful in resolving minor issues.
Possesses an advanced MRP feature.

Customer support could be better
Configurable screens do not support in every device.
Key strength
Business benefits

Real-time information access
Customizable reporting tools
Easy integration with third-party applications
Scalable and flexible

Allows the company to make informed decision and to offer fast responses to changing markets.
Notable improvements in productivity and strategic plannings.
Optimization in resource utilization and reduces in wastage.
Streamlined collaboration and communication.
Easily adaptable to growing business needs.
Sage X3 is recognized as the best ERP system among all the healthcare ERP systems. The primary strength of this ERP lies in the process automation capability that it boasts. It is capable of leveraging several tasks within one interface and offer the best possible outcome. The multi-entity capability of the ERP is another of its most alluring features. The financial modules that this ERP drive towards secure and profitable financial transaction. Moreover, collaboration and communication tools are cherry on the top. Thus, if you are looking for healthcare ERP systems for your business to support, then Sage X3 can certainly be worth your investment.
Pros
Cons

It has a user-friendly interface.
Very scalable and supports multiple lines of business.
Offers full integration and automation of core business processes.

Custom configurations can be difficult to perform.
Customer support could be better.
Quality control features are limited.
Conclusion
At the end of this analysis, it can be stated that each of the healthcare ERP systems have their advantages and disadvantages. However, it is always better to make a comparison among your potential choices to find out which ERP solution can prove to be the best one for your company requirements. And to narrow down your list, you can compare the above-mentioned ERP systems to one another.