We have already come to know why small businesses need CRM software enumerating the list of Top 10 CRM Software for Small Businesses and the need for ERP Software for Food and Beverage Industry. Now let's talk about Real Estate industry. Did you know there are still many real estate agents that hesitate or are reluctant to utilize the true potential of CRM software? The two most fundamental aspects of Real Estate Business are Lead Generation and Lead Management. Administering both of them is almost impractical and unattainable without a perfect solution that takes care of your end-to-end process management. Hence, today we will analyze and emphasize the importance of CRM software in Real Estate!
What is Real Estate CRM Solution and why do Realtors need it
Any realtor's core tasks are to buy, sell, lease properties and of course, monitor the finances. Focus on the pieces of stuff that you have expertise in and leave the rest to your CRM Software in real estate as it is well-equipped with features that cater to the various requirements of real estate agents and firms. Real Estate CRM Solution helps to manage relationships with your clients, leads, buyers, sellers, fellow agents and brokers, developers, and even financial institutions. It is an organized system that centrally stores the data and relevant information about sellers, prospective business leads, new and existing customers, details about user interactive activities from lead generation channels, their personal data, communication exchange, and purchase history. Real estate CRM software will help to gain deep insights into customers' preferences and then address their concerns and grievances appropriately and in a timely manner.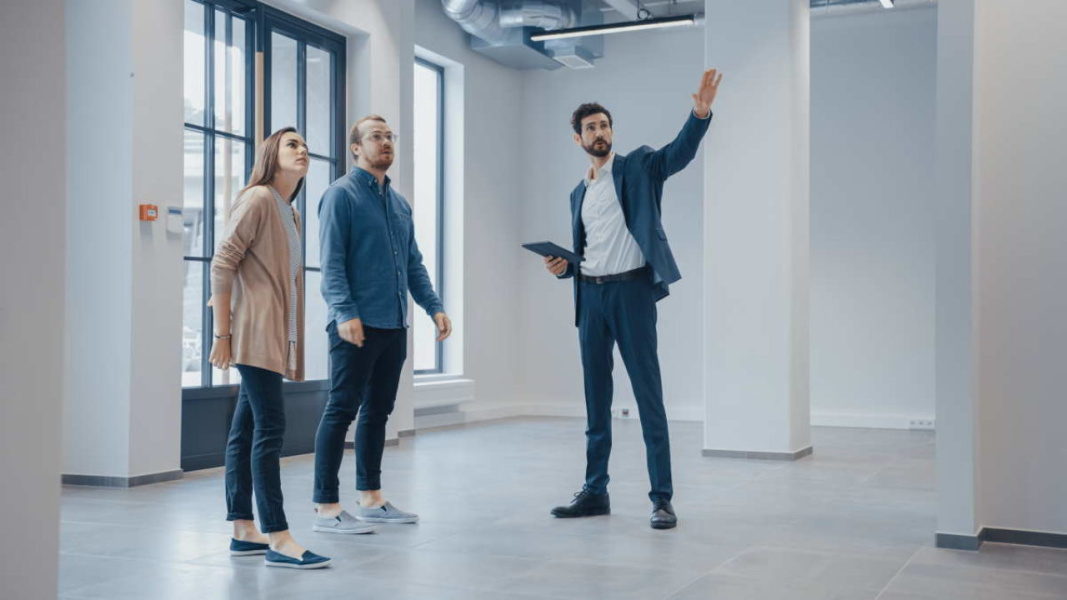 This particular industry is one of the oldest and biggest industries in the world as houses and buildings have been built since time immemorial. But time has changed, and we are in the 21st century, where we are witnessing technological vicissitudes, disruptions in the existing market, and the era of digital transformation which produces an urge ultimately to use a CRM solution to remain in the competition. Real Estate Business is all about building trust and as per the stats, around 60% of real estate agents whose income is at least $100,000/year use CRM software in real estate. The market is expected to hit $12.90 Billion by 2025. If we talk about the ROI (Return on Investment), reports also represent that every dollar invested in a CRM solution, which can be the real estate industry as well yields an $8.71 return, and here comes the real picture- Around 26% of real estate professionals testify that they are more productive and resilient while using a Customer Relationship Management (CRM) software.
These are a few statistics that depict the significance of CRM solutions for Real Estate Industry. Now if you are indulged in buying and selling properties, then decide for yourself so that none of your time and hardwork goes in vain and the results are fruitful.
Benefits of using Real Estate CRM
1. Organized set of Business Data:
We live in a data-driven epoch and effectively organizing and managing data is the forte of CRM software in real estate. Data spread across different silos, spreadsheets, and inboxes hinder the time team members spend chasing customer contact information. Real Estate CRM Solution helps you to overcome these challenges by perfectly organizing customer data in a central and shared database. The software stores and keep information with just one-click access. It has standard property fields and if required, you can add more fields. Managing huge and bulky data for real estate starters can be daunting but as the business thrives you need to outsource so that you can be engaged in serving your potential clients. Realizing that keeping data structured and prearranged during the initial days only will help you generate quality leads and manage customers more effectively.
2. Never drop high-value clients:
In a business, every customer is important whether the new ones who just bought your product, the loyalists and even the fair-weather ones who sporadically test the limits of your customer support. While every customer is valuable one but there are certain high-end customers with outstanding CLV (customer lifetime value) who will be empirically worth more to your business. You would definitely try to retain those customers because they have a sterling impact on your company's bottom line.
Thus, CRM Solution enables you to maximize their value and develop long-lasting and mutually beneficial relationships with these customers. You can even place reminders to send them automated personalized messages in special circumstances. Real Estate CRM Solution allows you to manage contacts in a central database effectively so that you can be more proactive and ahead in your interactions.
3. Quicker Response and Deal is Sealed:
According to NAR (National Association of Realtors), 93% of real estate agents prefer to communicate with clients through SMS, 90% through telephone, and approx. 89% would opt for email. When clients come up with their concerns, they expect their queries are taken into consideration as soon as possible. That's why CRM solutions have dedicated and in-built mobile apps, that lets you not worry about missing out on any client. Combining mobile features with CRM solutions gives a whole new range of capabilities. Now not only customers can contact you anytime and from anywhere, but you can also track, respond and manage every case exploiting full potential of CRM platform.
4. Effectually Manage your Business Leads:
There is a misconception regarding the relationship between Real Estate CRM and Lead Generation. Lead Generation is an element of Sales Cycle and many a time CRM is expected to handle a lot of things in the sales cycle. Real Estate CRM is basically an automation tool, that complements Lead Generation. The former won't generate leads, but it will in fact ensure that lead generation endeavors provide optimum results. It acts as fuel to your marketing team's engine.
Following are the ways that will give you insights on how CRM helps to effectively manage leads:
First of all, it helps to filter out junk leads. At the time of property listings, customers are often engaged with your ads but not everyone really wants to purchase, therefore they tend to provide wrong information like fake emails and contact numbers at the time of filling out forms. Real Estate CRMs cleanse your leads by filtering out junk leads like these and focusing on the ones who are truly interested.
It makes your lead generation efforts worthy by defining the qualities of high-value clients. It helps you to avoid chasing after unqualified leads simply because they either downloaded a lead magnet, sent in an inquiry or filled out a form. The CRM system scores each lead and ranks them based on the criteria described by the realtor and hence the sales squad knows which leads to follow up and schedule site visits.
CRM system also expands its efforts to nurture your leads through personalized communication to pitch your sales.
Real Estate CRM provides a bird's eye view of your sales activities and displays how lead sources are performing on various digital platforms where your campaigns are running like 99acres, MagicBricks, and Zillow including social media platforms like Facebook and LinkedIn. Due to this, you can make appropriate adjustments to your campaigns.
5. Strong Referral Network:
According to the report of NAR (National Association of Realtors) 2021, referral network continues to be the elementary way how buyers and sellers find realtors and comes in contact with each other. The clients need a wow moment at every opportunity:
Real Estate CRM solution helps to provide memorable and top-notch experiences through consistent communication, providing regular service reports and offering greater value at every step.
You can leverage the CRM to be in touch with your past clients by sending out monthly enewsletter related to useful real estate information such as suggestions for remodeling kitchens, how to assess the value of a building, etc.
You can attract your clients for drip marketing campaigns. A good real estate CRM will have pre-designed real estate marketing campaigns which are actually the emails that automatically get sent at set time interludes. Emails would help you in relationship-building with your clients by adding value and providing useful information.
With your real estate CRM's built-in Business Directory, you can vouch for reputable home-building professionals like interior designers, architects, plumbers, painters, and electricians. Just like your e-newsletter, it will add greater value and act as an enticement for clients, so that they can approach you in between transactions.
With the peerless benefits of Real Estate CRM Solutions, it is evident that a CRM can work wonders for a real estate business, unfortunately not every CRM can be suitable for real estate category. Few CRM software in real estate are way too complicated and difficult to master, some have useless functions that decelerate the functioning and slow things down and make collaboration challenging and tough. CRM that are specifically built to serve this niche market won't run into such problems. Thus, it is completely reasonable that selecting the best possible CRM solution that caters to Real Estate Industry is a daunting task. But once you find your perfect match, you will believe it was worth the extreme hard work. Therefore, we bring you our handpicked top-10 CRM software for real estate agents.
It is CRM software in real estate for professionals to help them develop and strengthen long-lasting relationships. It has a clean and clutter-free user interface, and it serves customization as one of its features. It also has a user-friendly mobile CRM that generates route plans, track movement, manage attendance, and auto-assign leads.
Pros:
It helps you sell properties faster by capturing all property-related inquiries from all offline and online channels into a single database.
Better lead optimization
REST API and with strong developer platform LAPPS, developers can write JS code to build any process which they need
About 90% of reviewers are referencing this feature of Email marketing to send and track emails and also run effective drip campaigns.
LeadSquared Opportunity Management CRM helps to spot upsell and cross-sell opportunities without creating duplicate contacts.
With LeadSquared visually appealing templates and widgets, you can design captivating landing pages with some attention grabbing images and save your time and resources.
Robust reporting and analytics feature. Practo, an online healthcare service provider acknowledged LeadSquared reporting feature by saying that its call center efficiency enhanced by 60% by constructing decisions on LeadSquared smart views and analytics.
Cons:
It does not offer a freemium version of its platform. However, free trial is offered for a better understanding.
A full-featured CRM solution built to manage end-to-end real estate business. It lets you manage everything from lead generation to MLS postings and website development. By virtue of CRM software in real estate, the data is centralized and has tools that amplify the efforts so that everyone can just concentrate on establishing client relationships. And this is why CRM has gained the second position in this top 10 CRM software in real estate list.
Pros:
It helps you convert leads into lifelong customers by sending hyper-targeted nurture campaigns, routing them to agents, and tracking their activities.
You have the ability and freedom to control your listings being displayed. Enhance your listings with dynamic multi-media content and automatically promote your listings through compelling digital advertising on social media platforms like Facebook and Instagram.
Provides consolidated yet comprehensive dashboards fit for your role and everyday processes where you can view adoption, website, and company performance reports including projected sales, commission volume, profit margins, and more.
Features like mass emailing and drip campaigns and follow-up funnels support crucial activities like building client relationships.
Advanced reporting and native mobile app for on-the-go access.
It gives instant visibility and time-saving insights into all parts of brokerage i.e., from website and leads, to sales and commissions to agent performance.
Cons:
Free trial is not readily available.
It does not display product pricing on its website, and you have to contact its representative for details.
It can prove to be somewhat expensive for startups and small brokers with restricted budgets
Minimal customization features available
Live Support Channel not present
LionDesk gains the third position of top 10 CRM software for real estate. With smarter lead generation, digital marketing and client nurturing features, agents can have meaningful conversations with their clientele and prospects. LionDesk is not only admired by realtors and brokers but also by loan officers, mortgage brokers, title reps, and even insurance agents. It is an industry leader as it incorporates the features which any real estate agent would be looking for.
Pros:
Prolific messaging options and click-to-call
Offers an AI-powered tool that helps in lead follow-up, automates texts and streamlines new sales.
Open API that allows third-party integrations.
Known for its ease of use, affordability, and customizability, it helps to convert Leads to Close with advanced features like embedded video emailing, AI-centered lead follow-up, task reminders, transaction management, and database segmentation.
Calendar view within the CRM to view upcoming tasks and schedule client appointments.
AI assistant "Gabby" helps you to harness the power of artificial intelligence to qualify leads.
Cons:
However. Gabby does not come for free. You will require a Pro+ account to let her qualify leads for you.
Project Management tools are weak, therefore real estate brokerages having an eye for project management functionality would like to consider other options.
No free version available but you can try it out without fear using 30-day free trial.
A complete management platform for real estate sector that helps to acquire potential leads effortlessly and manage leads in a simple, and intuitive drag-and-drop fashion. It is also a pipeline management tool that helps you to keep deadlines in check and provides full project visibility. It stands out as a free CRM software in real estate for unlimited users. One of the leading cloud-based real estate CRM solutions that provides client management solutions.
Pros:
Offers a free Version for better understanding and perception at the start.
CRM document builder, where free users can store up to 100 documents while paid users can relish an unlimited number of documents.
It helps you launch Facebook ads directly from CRM platform by creating retargeting campaigns based on contact information stored within CRM.
Good customization for adding new task fields
Bitrix24 specializes in project management. It includes various project planner views like Kanban board, Gantt charts and project calendars for better collaboration and project management strategies.
There are several free real time communication tool such as Instant Messenger, Mobile Messenger, video conferencing, telephony and private social network that will upgrade the approach your team communicates or collaborates.
Cons:
On the technical side, its downtime takes more than 4-5 hours which seems annoying for the users.
Poor customer support, longer reply time even for paid accounts.
Although the software is outstanding and has helped many companies but it's price still remains challenge for many customers.
An online real estate CRM Solution offering automated marketing solutions to individuals and organizations. Aims to help real estate business professionals to expand the business by providing them with one of the best real estate CRM and website combinations in the market. It may not be the perfect CRM solution with its extensive list of features at an affordable price, but real Geeks does add value and can be cheaper than other CRM providers out in the market.
Pros:
Its real time activity tracker enables you to see what your website leads are doing, making it easier for you to take decision of converting them into clients.
Mass communication options that allows you to send text and email notifications whenever a lead comes to interact with your website.
Assists you to create custom labels and organize contacts
Its website's help center is jam-packed with plethora of guides, how-to articles, recorded walkthroughs and various other self-help tools.
Geek AI "Robin" helps you to establish peace of mind that every lead will receive quicker response, regardless of time.
You can also now drive Facebook traffic to highly optimized landing pages in order to generate highly-qualified leads.
There's property valuation widget embedded in every property and market report page to lure users to evaluate what their home is worth.
Cons:
Due to its highly intuitive and outdated design, sometimes it becomes difficult to navigate as other newer CRMs in the market.
If you are a noob using CRMs, then you will require to invest some extra time following guides and tutorials.
Limited customization options and if you wish for a different design, you need to hire professional web developer.
For pricing, you need to contact the RG's representatives.
The 6th position of this list of top 10 CRM in real estate has been claimed by Top Producer. Top Producer is a real-estate oriented CRM platform that puts sales pipeline management on the palm of your hand. Real estate CRM solution that helps you to personalize interactions, build meaningful interactions and relationships and connect people at every stage of business cycle.
Pros:
One of the best-integrated real estate CRM in the market, connecting with over 150+ third-party platforms.
An attractive and customizable dashboard that is action-oriented keeping multi-tasking realtors in mind.
Offers easy page creation templates which you can use to highlight neighborhood or particular sectors in the market which is an obvious advantage.
Integration with MLSdata that makes nurturing easier and more effective
Excellent Transaction Management feature as it provides great visual timeline of a transaction.
Create standard drip campaigns with Market Snapshot to keep buyers and sellers in a loop with regular market data.
Cons:
The white-on-white color combination of the dashboard can be troublesome for people with vision problems.
SMS text messages cannot be automated.
Integration of FiveStreet with Top Producer isn't perfect. Even if the former reaches out to a lead and that lead responds to that interaction, it does not get automatically logged in the profile. You got to enter that manually.
Cratio CRM is exclusively designed for Real Estate Industry that comprises builders, property dealers, agents, and layout developers. This software helps to manage the sales pipeline and measure the performance with reports generated. It is a great fit for small and medium-scale companies. Cratio offers three-months of risk-free usage to their customers which is a good deal but of course you cannot expect much from this as it offers you limited features only. This is why Cratio is the 7th best CRM in this list of 10 best CRM software in real estate.
Pros:
Cratio helps in capturing leads from all offline and online channels into one platform without any leakage.
It provides a variety of native integrations with MagicBricks, 99acre, Housing.com, India Property, and 25+ other third-party platforms.
The Property Master module helps to keep an organized database regarding your properties including information like locality, flats, plot size, project details, and availability count.
You can manage your sales funnel based on your business-specific stages and convert more potential leads into paying customers.
It also offers Email and SMS Marketing feature where you can segment your customers and send one-time Email or SMS campaigns to anyone on your database.
It is an affordable Real Estate CRM Solution where you can save up to 40% and you get simple to use yet with all needed Real Estate CRM features.
Cons:
Customer Support can be a bit disappointing.
There is a room for improvement for its Mobile CRM as user-friendly interface is lacking.
Dashboards and GUI could be improved.
Follow Up Boss is the 8th software in the list of top 10 CRM software in real estate. A CRM platform that is designed specifically for real estate professionals. With its workflow streamlining and automation tools you can generate leads and move them effectively in the sales pipeline. Follow Up Boss helps real estate agents to stay on top of the lead management and follow-up tasks. It provides agents with an omnichannel communication platform to interact with contacts via SMS texting, email and an in-app phone.
Pros:
Integrates with more than 200 real estates lead sources like Zillow and Realtor.com
Follow Up Boss launched its new feature "Leaderboard" that helps you to count all your team's activity and transform it into beautiful shareable dashboards.
Action Plan-a feature of Follow Up Boss that allows users to automate the next steps based on decisive factors like price, neighborhood, or age.
Offers CRM report generation tools to extract data-driven reports that reflect the performance in operational areas, customer behavior, and buying patterns.
The mobile app feature that includes lead management, dialer, and calendar makes it convenient to work remotely and quickly find information related to clients.
Cons:
No free version offered, and there is a high jump in pricing from Grow to Pro plans.
Built-in dialer and dedicated telephony are included only in higher-priced plans.
The 9th position of this list of CRM software in real estate has been gained by market leader. A cloud-based marketing automation solution catering to real estate industry vertical. It offers robust support and training courses to help agents get most of the platform. Pioneer in lead generation and contact management, it helps the realtors manage and grow their business, acquire customers and scale best practices.
Pros:
It helps to generate leads and engage with contacts through a customizable IDX website, and marketing design center.
Real time push notifications, contact records, and lead insights help you to navigate easily and see which reminders are due.
House Values which is a feature of Market Leader offers a free personalized comparative market analysis of their property.
The platform also offers Business Planning Guides to help you work through your annual planning, identifying the marketing channels and strategies that help you hit your goal.
Cons:
As per the reviewers, the lead generation capacity of Market Leader is quite weak.
And no free plan is available.
Customer Support is disliked by most of the users.
An independently owned technology company renowned for its innovative real estate solutions. The platform has an incredibly flexible and scalable infrastructure and includes solutions that suitably fit real estate enterprises, brokerages, builders, property developers and even individual agents. It has features like IDX real estate websites, marketing automation tools, lead routing and many others that makes lead management a tad seamless job for real estate agents and investors in real estate business.
Pros:
AI-powered CRM with plethora of lead automation features that fuels productivity by enabling users to create and organize workflows and set reminders.
Excellent opportunity for realtors to build awareness about their brand using mass texts and email and video campaigns to convert leads into sales.
Agents can be ensured that they would never miss calls from leads with the built-in mobile dialer that sync a smart number and automatically redirects calls to the user or assigned agent.
kvCore helps you to drive maximum listing exposure with integrated social media marketing and one-click posting to Facebook, Craigslist and nurture campaigns on your own, branded Open House App.
Robust Integrations with Docusign Transaction Rooms, Dotloop, and SkySlope for deep transaction integration.
Cons:
Involves a bit of a learning curve.
kvCore needs to work on its inability to send emails and texts at scheduled time and it will be unstoppable.
No clear pricing details mentioned on the website just like few other CRMs. You are needed to contact the vendor directly.
Conclusion:
Real estate professionals never get much free time, and they tend to juggle multiple tasks and a good real estate CRM solution can contribute a lot to the productivity of real estate agency. We know Real estate is no easy game. It requires cutting-edge promising services to the clients and a Real Estate CRM Solution can be real game changer. Thanks for reading!