However, there are still a lot of chances to improve and enhance. ERPs can work even faster if those are integrated with the right tools. AI and Machine Language are two of those tools that can improve the working capabilities of an ERP system. In this article we will discuss different aspect about AI and ERP integration and how that can be beneficial for business processes.
A detailed discussion on AI
Now, the very first question to be answered is what AI is. To put it down simply, it can be said that AI, Artificial Intelligence, is a computer program that can perform tasks, which were in need of a human assistance to be completed beforehand. In technical words, AI is the "the simulation of human intelligence processes by machines, especially computer systems".
There are different categories of AI, which excels in imitating different parts of human intelligence. Some of the AI categories have been discussed below,
Vision system
Vision systems are a part of AI that provide advanced vision and image recognition. With the help of different image categorization, these systems easily make decisions on images. Ranging devices and light detection are two of the most common examples of vision system.
Speech system
Just as vision systems speech systems master at converting text into speech and vice versa. With an advanced human-to-machine interface these systems recognize different speech from different languages and dialects. These speeches then now are turned into texts that are treated as instructions by the AI machines. The machine provides interactive text-to-speech responses through the device to people. Conversational bots, such as Siri and Alexa are the biggest examples of the AI speech systems.
Expert systems
The working procedure of an expert system is associated with extensively collecting rules that are created by an expert in a specific subject area. Addressing vast logic problems are one of the most intriguing features of these systems. These are also capable of diving deeper into vast knowledge base in the course of making decisions. For example, an expert system can assist nurses and doctors in proper diagnosis and can also suggest you winning moves to win chess matches against your competitors.
Natural Language Processing (NLP)
Natural Language processing, NPL, excels in understanding spoken word and managing interaction between humans and machines. A wide range of operations regarding linguistic information are performed by these systems. The primary operations that are performed by these systems are, extraction, classifications, translation, response, and generation of text. The translation tools that we use is one of the most prominent examples of NLP systems.
Planning and scheduling
Planning and scheduling systems are mainly used in warehouses and transport systems, as planning and scheduling are important to meet certain requirements in the mentioned industry. Planning and scheduling tools are becoming more and more necessary for completing certain tasks successfully.
Machine Learning
Machine learning has become one of the most talked about topics in IT field. The primary work of machine learning systems are to take in large volumes of data and generate results based on the same. There are three types of machine learning systems, which are supervised, unsupervised and systems that use deep learning. The nature of the problem determines the type of machine learning system used. Some of the most common examples of machine learning are, videos suggested by YouTube and facial recognition used by Facebook when it asks you to tag your contacts in your photos.
Robotics
Robotics are integrated by combining hardware and software as well as many other areas of AI into a device, which can perform different tasks requiring only a human touch. Autonomous warehouse vehicles, automotive manufacturing robots, iRobot vacuum cleaner are some of the most promising examples of robotics.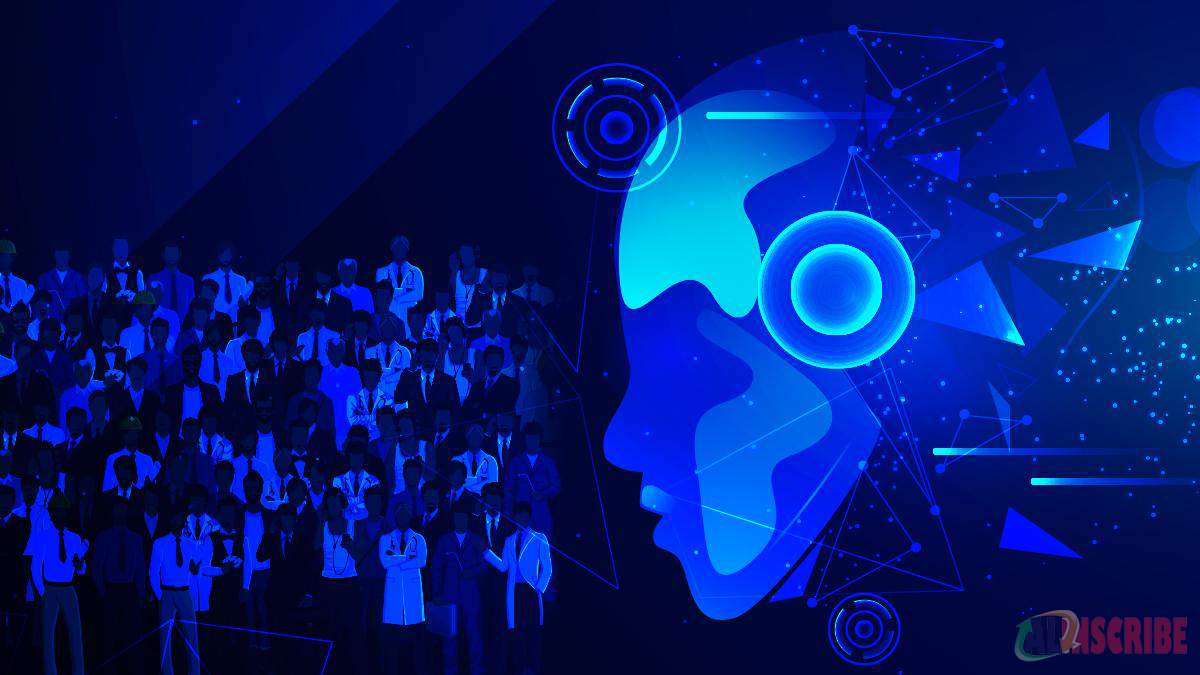 AI and ERP integration and how it offers more efficiency
When an AI is integrated with an ERP system, it completes the tasks that were previously in need of human intelligence to be completed. There are several tasks that are performed by an ERP system. Some of these areas are managing, reporting, creating, and processing business information for organizations. Incorporating information related to all of the mentioned tasks, require human intelligence. However, with the advancement of AI software and machines, these tasks can now be performed with an AI.
AI can incorporate, review, and monitor a huge amount of data without having to conduct any kind of error and all of these can be performed with the help of one computer system. With an AI and ERP integration it is now possible to speed up the process of enterprise data processing. AI can assist in the needed up-front heavy lifting and create the right data. AI bots can complete any task virtually, that was in the need of a human before.
Moreover, AI tools can come up with solutions for some of the most common problems to exists in the course of ERP data management process. Sometimes, the information that comes from ERP systems are incomplete, which create mishaps in item details or in ledger journaling, billing and in many other tasks. An AI and ERP integration can solve all of these issues easily, which will certainly induce growth and smooth workflow within the company. AI can also be used in making critical business decisions. As AI tools have a better access to a huge amount of data than any human being possibly can, those generate better decisions for an organization and use an ERP's capability to its full potential.
Types of AI that are applied and used in the ERP systems
AI implementation in ERP is still under experiment. However, some type of AI systems and tools have already proven their excellence in reinforcing a better workflow within the ERP systems. The types of AI tools are chosen based on the area that it is to be integrated with. Some of the most common types of AI tools to be integrated with ERP systems are mentioned and discussed below.
AI chatbots
AI chatbots have become a necessary addition to also every website that you get to browse on the internet these days. All that you need to do is to type out your queries and hit the send button and within faction of seconds you will be receiving solutions, details, information, and any other valid answer you had question about. Adding AI chatbot to ERP systems ensure that the users can easily access to the information that they are looking for without having to investing their time in browsing through the entire software. Sales representatives can place their orders, normal users can find an invoice by its number or place re-order for important materials via some texts only.
IoT devices
Internet of Things (IoT) tools are one kind of the devices that are winning over the industry slowly. These AI tools are capable of storing huge amount of data, which can be easily supplied by IoT devices. Moreover, these AI tools and IoT devices are capable of monitoring sensor readings associated with the machined used in production line directly, that too in real time. This process of real time data regarding quality and quality of products certainly uplevels overall equipment effectiveness.
Mobile Robots
We are already living in an era when robots can easily roam around by themselves and perform various tasks. Thanks to AI integration, those don't need to be remotely controlled anymore. The AI program can easily schedule task for the automotive or mobile robot and help it in moving accordingly. These types of mobile robots are now used in warehouses for lodging boxes and sometimes even in restaurants as robot waiters to serve the guests.
Areas to be improved with AI and ERP integration
The primary motive of integrating AI tools with ERP systems is to improve the performance and agility of the ERP systems. However, as of now, due to the limitation of research and experiment on AI, the tools cannot be applied in each and every area of the ERP systems. There are few of the areas, which are the focal point of AI and ERP integration. Some of these areas are discussed below,
Marketing
Research has shown that marketers have been experiencing better results in the course of their practice with the help of AI and ERP integration. AI tools are capable of leveraging volumes of data that have been gleaned from the customers in order to craft personalized messages and experiences, which certainly impacts the customers positively. Moreover, AI tools also glean the preferences and insights of the customers by with the help of social media sites and enhance the entire campaign's performance by suggesting personalized solutions.
Sales
Sales is another department that has shown a significant growth under the implementation of AI tools. These tools have been improving sales processes. These have also shown a great success in lead and opportunity recommendations. Also, as these AI tools can store much more data than a human can, they are capable of making better decisions regarding which sales leads should be pursued and which ones should not. Setting an optimal price for a product order can be performed by these tools as well.
Warehouse planning
Warehouse planning is one of the tasks that are perfectly suited for AI tools. Due to the advancement of technology AI tools are capable of seamlessly planning the movement of materials and products in a warehouse. AI algorithms can easily make decisions based on ordering and manufacturing data and plan the movements accordingly. Those can also scan warehouse systems and modify configurations for establishing the best possible warehouse practices.
Production planning
AI offered a big boost to the manufacturing planning process. Production planning is a subject to have several micro-level planning, such as the amounts of needed products, noting down purchasing behaviour along with customer sentiment and weather impacts. Moreover, AI systems can also record the changes that seem to appear in the dynamic ordering process. All of it makes the process of production planning easier than before.
Thus, it is needless to say that the integration of AI with ERP has been able to make notable changes in the course of ERP systems' capabilities. And advancing AI systems further to make the integration even smoother will only bring better results.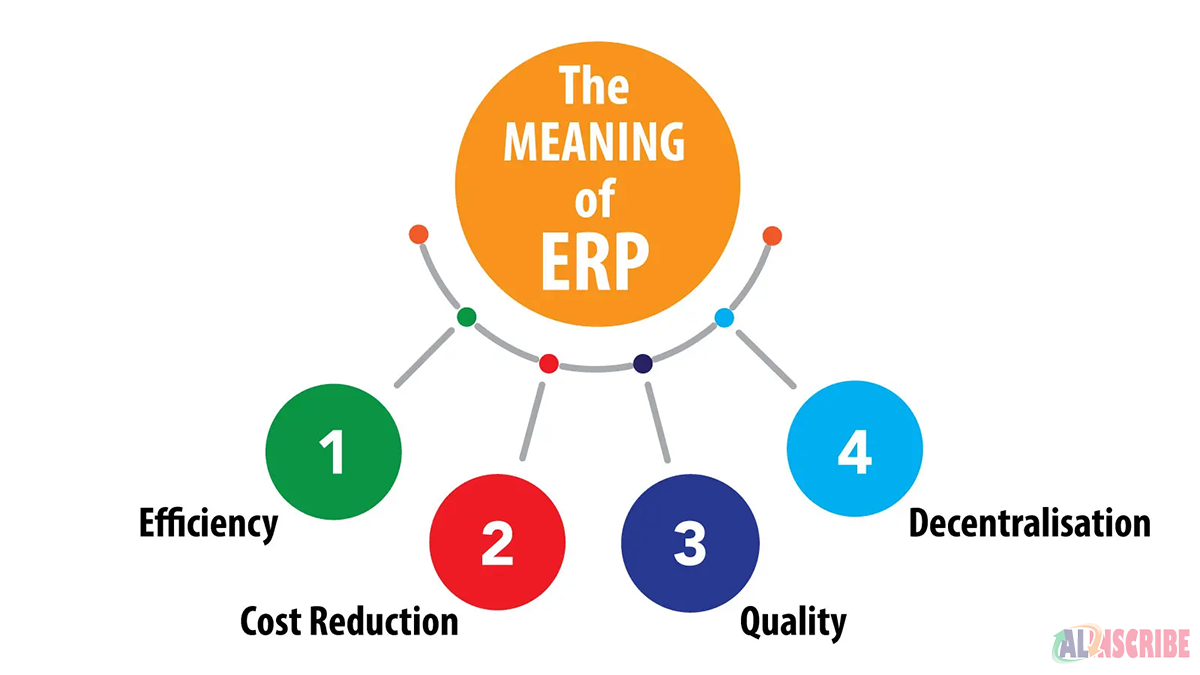 Probable integration challenges
Just like any normal technology implementation AI implementation and integration too have its own challenges. However, AI challenges are mostly unique, so, it requires unique and advanced solutions. Hence, that becomes a challenge for most of the organisations dealing with AI and ERP integration. These unique challenges may include the complicated and complex technical fields associated with AI. While large companies can easily appoint highly qualified experts and solve this issue, the mid-sized and small sized companies face the serious challenges. Another challenge may include the requirement of ongoing monitoring, adjustments, and maintenance. Again, this can prove to be a serious challenge for the small and medium sized companies.
Conclusion
The contribution that the AI systems have made and have yet to make towards ERP are certainly significant. Integrating ERP systems with AI tools can help a business to grow by making its workflow smoother than ever. However, there are certain challenges that the companies should be prepared to face. Appointing qualified data scientists and finding out the best possible practice can be helpful in this scenario. Nevertheless, the positive sides of the AI and ERP integration remain much more promising than the negative ones.