A Brief Abstract:
The term Industry 4.0 was first coined in the year 2011, which was initiated from a project in the high-tech strategy of the German government. This project also encourages the computerization of the manufacturing industries, preferably known as the 4th industrial revolution. The manufacturing sector is considered one of the main economic activities in any nation. They tend to support and boost the country's economy, helping to upgrade the GDP of the country, generate employment, important for increasing productivity and gaining a competitive advantage in the global economy, and being important drivers for innovation and transformation.
ERP systems have always been acknowledged as the quintessential part of the organizational infrastructure from all around the world. It has been traditionally used by capital-intensive industries just like manufacturing. With a long life cycle in organizational use and processes extending into external organizations across the industry value chain, ERP systems are expected to provide seamless integration of processes across functional areas with improved workflow, standardization of various business practices, improved order management, precise financial accounting of course, and better supply chain management. Therefore, this article provides insight into ERP software for manufacturing industries, why they need one, and the list of top 10 ERP software for manufacturing industries.
Also, read ERP Software for Food And Beverage Industry.
What is Manufacturing ERP Software?
Manufacturing ERP software discusses how to plan, manage and deliver specific functionalities that succor manufacturers' businesses. It is supposed to increase the organizational efficiency of a manufacturing enterprise by overseeing and improving how company resources are utilized. By and large, manufacturing ERP software helps streamline business operations and offers support to manufacturers to help them grow their businesses and increase revenue while convalescing quality. There are certain operational and financial benefits to having modern and integrated manufacturing ERP systems.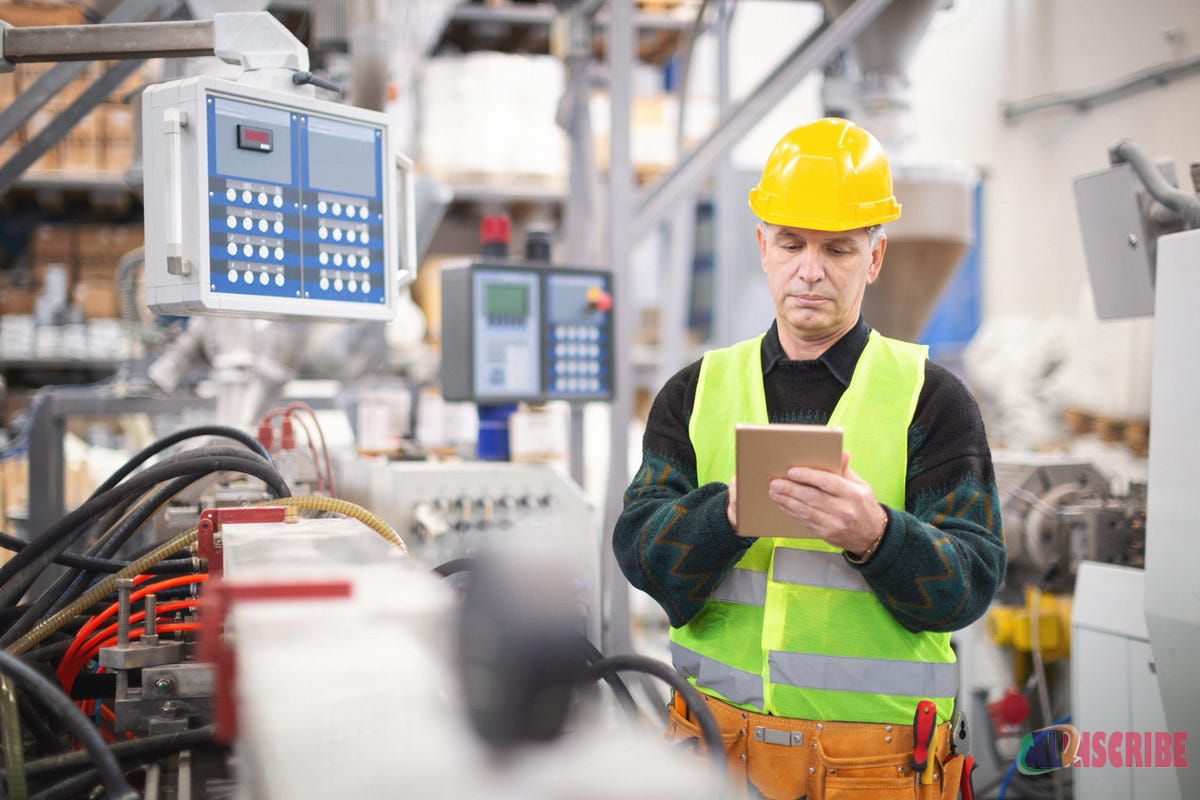 A few noteworthy benefits of Manufacturing ERP software are:
It helps in minimizing redundancy and automates business processes to increase efficiency. An ERP system specifically designed for manufacturing sectors will streamline all your daily business activities by maintaining real-time data in one centralized location with comprehensive visibility across all departments. It will help accelerate the production process, minimize the probability of errors, and improves profitability.
It helps in easy capturing of real-time reporting for your operations so that you can access them without any hurdles. Many a time, manufacturers have faced the terror of unexpected demand for a particular item, and this is where ERP software proves to be accommodating. The systems help to avoid these unnerving situations by generating forecasts and sales reports based on past transactions and inventory history. This will circumvent the apprehension related to excess inventory and out-of-stock situations.
The valuable role of ERP in managing the supply chain can't be overstressed. Supply Chain Ecosystem typically comprises manufacturers, distributors, suppliers, retailers, and customers. An ERP software takes care of each and every aspect of supply chain including storage and transportation, managing demand and supply to meet customer demands. It adds value to the entire chain initiating from material procurement to successful delivery of the product to the end-customer.
ERP software significantly affects the flow of information at every juncture which is beneficial for shop floor management. With an integrated ERP, you can connect production workflows happening on the shop floor with your inventory, distribution processes, and finance for greater efficiency and productivity enterprise wide. Any gaffe or slip-up on the shop floor will have a hostile response in all business areas and most importantly- the end customers, disconcerting your sales order fulfillment and thereby, brand reliability. Therefore, it is critical to seamlessly communicate every minute detail of each task, route, etc. in successful completion of the sales order.
An ERP software is possibly the best solution for optimum BOM (Bills of Materials) management. Information acquired through a BOM can feed directly into an ERP software to heighten operation efficiencies. An ERP system positively utilizes the BOM to calculate the final costs of the product, calculating up from the subordinate levels.
To remain competitive and domineering in today's just-in-time supply chain management environment, it is imperative for every company to have effective cash flow management and the only way to accomplish this immediately is with ERP. The solution allows to have greater insight into your cash position through the consolidated data, enabling you to monitor current and future cash flows. Once you comprehend your cash position, then it becomes easier for you to plan for the future and take proactive steps to manage receipts and payments.
Managing customer relations and equations are no more challenging when you have a robust ERP solution implemented. It helps to capture and reintegrate all pieces of information about your customers and market trends. ERP software can really help foster improved customer service, relationships, and retention.
Top 10 ERP Software for Manufacturing Industries:
IFS is a multinational enterprise software company that develops and delivers Enterprise Resource Planning (ERP) software for customers around the world who are enthralled by the manufacturing and distribution of goods. IFS thrives to serve in various key industries like the Construction industry, Field Services, Automotive Industry, Chemical Industry, Food and Beverage Industry, Industrial Manufacturing, High Tech Manufacturing as well as Life Sciences. It helps you to digitally transform your business with end-to-end manufacturing: from product development to planning, from production to shipment, and from customer engagement to servitization. With profound industry expertise and specific functionality designed for industrial manufacturing, IFS ERP software helps you to proactively respond rather than just react. IFS application provides a 360-degree view of your supply chain and manufacturing business with advanced innovative functionality tailored to meet the needs of the companies and assist them in their fourth industrial revolution journey. The IFS manufacturing software includes the following features:
Shop Floor Reporting
Production Order Planning
Material and Resource Planning
Special Manufacturing Tasks (like made-to-order and configure-to-order)
Engineering
Aftermarket Services
Supply Chain Planning
Integrated HACCP for quality control
Whether you are struggling or not with complex processes, keeping up with regulations, or austerely attempting to take business away from spreadsheet proliferation to build a more cohesive organization, IFS has the precise elucidation, and thus, it tops the list of the top 10 ERP software for manufacturing industries!
QAD has been a trusted enterprise solution to manufacturers in the automotive industry and supply chain for almost four decades. It provides wide-ranging and flexible manufacturing ERP supporting the idiosyncratic needs of each manufacturer and offering excellent fit right out of the box. The QAD Enterprise Platform simplifies the adoption of digital technologies for automotive customers. It makes it simpler to modify the ERP solution using a low code/no code approach. QAD ERP software is fully dedicated to offering global manufacturers products and services that reinforce their enterprise and add bottom-line value to their businesses.
Features of QAD Enterprise applications include:
| | |
| --- | --- |
| QAD Financials | It provides the know-how to manage and control businesses at local, provincial, and global levels with solutions for accounting, regulatory, compliance, and financial reporting. |
| QAD Customer Management | It is responsible for enhanced responsiveness through collaboration and management of customers and demand. |
| QAD Manufacturing | Facilitates companies to trim down costs and increase throughput using a la mode manufacturing scheduling techniques. |
| QAD Service and Support | It provides after-sale service and support facilities. Also manages warranty tracking, returns and repairs, and service calls. |
| QAD Enterprise Asset Management | Supervises the entire life cycle of a capital asset from planning and installation to maintenance and overhauling. |
| QAD Compliance | The Materials Management Operations Guideline/ Logistics Evaluation is a recognized global standard for material processes. QAD applications allow automotive companies to achieve MMOG/LE compliance. |
| Inbound and Outbound EDI Communication | Supply Chain connectivity is a significant requirement in today's global automotive industry. QAD EDI and Internet help to achieve 100 percent connectivity with customers and suppliers. |
| Repetitive Manufacturing | QAD Repetitive manufacturing offers automation of order creation, operation level reporting of production, scrap counts, and constituent consumption. |
Being a leading provider of ERP software for manufacturing industries globally, QAD provides critical functionality for managing resources and operations within and beyond the enterprise, enabling manufacturers worldwide to collaborate with their stakeholders at the right cost and at the precise time.
In today's current scenario, manufacturers very well understand the importance of an innovative, flexible as well as competent workforce that is powered by technology to make faster and more efficient decisions and is capable to recognize new opportunities. Epicor ERP solution for manufacturing helps to achieve maximum efficiencies within the four parapets of each plant, by providing cutting-edge technology to traverse across your global business to foster grander functioning, performance, and innovation. It is tightly integrated software for classifying and planning the resources to capture, produce, ship, and account for customer orders. Epicor solution enables manufacturers to provide after-sales service at the customer site through field service automation capabilities.
As a multilayered solution, this solution is uniquely positioned to manage the nitty-gritty of several industries which includes industrial machinery, aerospace and defense, automotive, electronics and high-tech, fabricated metals, and many more.
Features include:
Centralized customer relationship management
Embedded APS (Advanced Planning and Scheduling)
Rule-based product configuration
Real-time equipment production and process monitoring
Quality control and compliance management
Extensive Product Data Management including product lifecycle management (PLM)
Comprehensive materials management including cradle-to-grave serial and lot control
Global accountability and financial management
Sturdy support for lean initiatives
Global Business Management

Multicurrency management
Global Multisite management
Multilingual Data management
Master Data management
Multicompany management
Epicor ERP is a cutting-edge, comprehensive yet sophisticated ERP software for manufacturing industries available to producers and manufacturers worldwide.
The fourth place in the list of top 10 ERP software for manufacturing industries is grabbed by Acumatica Manufacturing Software which offers a complete, multi-site manufacturing control and planning system for make-to-stock, make-to-order, engineer-to-order, project-centric, and batch manufacturing. It provides an incomparable manufacturing depth with an all-encompassing suite of connected manufacturing business applications for production, engineering, material planning, scheduling, estimating, and product configuration.
Industries it serves:
| | |
| --- | --- |
| Aerospace and Defense | Instruments and Medical Devices |
| Automotive | Transportation Equipment |
| Electronic Machinery and Components | Food and Beverage |
| Fabricated Metals | Cosmetics |
| Industrial Machinery and Equipment | Non-manufacturing Industries like Agriculture, Forestry, Mining, Fishing and more. |
Features and Capabilities:
Advanced Inventory: Create guesstimates and evaluations for new or existing items and transform them into BOM, production orders, and/or other estimates.
Bills of Materials and Routing: Create, configure or estimate BOMs and routing with complete engineering change control.
Planning and Scheduling: Acumatica helps in maximizing resource utilization with finite capacity scheduling and material requirements planning.
Production Management: The software helps to monitor your shop floor schedule and work center capacity. It also includes what-if planning capability, capable-to-promise, and the ability to organize employee and/or machine resources.
Materials Requirement Planning (MRP): It helps to track all costs associated with the project task level. Helps to decide when to assemble the finished goods based on demand and bills of materials.
Warehouse Management System (WMS): It streamlines the distribution processes with advanced warehouse technology in receiving, inventory management, and order fulfillment. Helps improve customer satisfaction and reduce costs with barcode scanners and in-built mobile applications.
Acumatica well fits small to mid-size organizations in terms of ease of use and adaptability. This ERP platform is more than just the technology, in fact, it is the foundation manufacturers' demand for the future. Its mobile framework offers real-time access to data and configurability without coding.
Oracle ERP Cloud is a SaaS (Software as a Software) solution with across-the-board functionalities for businesses operating in the Industrial Manufacturing sector whose aim is to transform your manufacturing processes with automated, insightful, and connected manufacturing software within the cloud. With Oracle ERP Cloud Manufacturing, you can streamline your global, mixed-mode manufacturing to make anything with a perceptive, optimized, and integrated solution power-driven by the Internet of Things (IoT) and Artificial Intelligence (AI).
Key Features:
Execute Mixed-mode manufacturing in the cloud: In Oracle's mixed-mode manufacturing, you can perform both process and discrete manufacturing in the same plant, at the same work center, or even with the same item. This facility helps to determine the best manufacturing technique for each stage of production, like using process manufacturing for bulk processing and discrete manufacturing method for ultimate packaging.
Visually outline your production process: Often companies skirmish to allocate the BOM (Bills of Materials) across multiple operations. Oracle Manufacturing ERP helps engineers easily collaborate within the organization on manufacturing alterations that are required. They can quickly define the necessary data to establish the plant. They can also set up operations, and then drag and drop resources, co-products, and by-products to complete the flow-determining shop floor controls.
Manage your Shop Floor while on the go: Oracle ERP Software helps to run your shop floor more professionally. It captures and analyses data using IoT to deliver predictive insights that are needed to maximize productivity. The Production Supervisors can commence their day on a landing page that gives them an instant look at the critical information on how their work centers are performing.
IoT Production Monitoring: Oracle helps connect machines on shop floor with IoT Production Monitoring to help you gather real-time insights to take instant, even predictive action. When IoT Production Manufacturing detects an issue or envisages a potential future problem, you can automatically take actions like putting work on hold or creating a manufacturing exception, a quality error issue, or a maintenance work order.
Carry out Closed-loop quality management: In today's fast-paced manufacturing environments, adjournments and inaccuracies can lead to defective products, delayed shipments, and downstream failures. Oracle ERP software for manufacturing industries enables quality visibility, collaboration, and execution through quality control measures and techniques and closed-loop quality management.
Real-Time visibility into Contract Manufacturing: With the assistance of Oracle Contract Manufacturing Solution, you can automate and state-manage the end-to-end manufacturing process for both make-to-stock and make-to-order scenarios. The Solution provides real-time visibility into the production progress that occurs at the contract manufacturer site and can also keep an eye on components that an OEM (Original Equipment Manufacturer) supplies to the contract manufacturer's site.
Track Manufacturing Costs: With the robust cost management solution of Oracle, you are able to do the planning, costing, and analysis of your manufacturing costs. Manufacturing cost analysis is demonstrated through a hierarchical view of standard parts, resources, and overhead charges. It offers a very intuitive and unified view of all work-order-related costs.
Oracle Transactional Business Intelligence: Oracle Transactional Business Intelligence gives quick and easy access into the transactional system. It helps manufacturers analyze their data by transactions across business processes for process manufacturing, discrete manufacturing, contract manufacturing, configure-to-order, drop, ship and internal material transfer.
With all these robust features supporting the manufacturing industries, Oracle ERP Software is definitely worthy to be listed in the Top 10 ERP Software for Manufacturing Industries.
Infor ERP System is the robust suite of applications and features designed to assist distribution and manufacturing companies to keep their core business operations up and running. Infor Manufacturing Solutions are purpose-driven to manage the entire manufacturing operation from financials to strategic planning to shop floor performance, job scheduling, and quality control. It has expertise in specialized plants, fabrication shops like metal and plastic fabrication, factories, medical instruments, furniture and fixtures, and many others.
Infor industrial Manufacturing Solutions offers you complete visibility into the supply chain, quality control, collaboration with engineers, and provides customers with precise project quotes. Its key features include Advanced Planning and Scheduling (APS) lets users immediately ascertain that whether they are well-equipped with the workforce, machines, tools, and resources required to manufacture the product. Industry Analytics helps users navigate and evaluate multifaceted data with a set of predefined chart templates or pierce into data on an ad-hoc basis. Includes dashboards that can be combined together with industry data models, operational metrics, strategic KPIs, and a collection of widgets and charts. Workforce Planning feature helps users administer production line requirements as well as concentrate on real and forecasted coverage gaps.
Infor's achievement is to continually be recognized as a "Leader" in the Gartner 2022 Magic Quadrant for Multienterprise Supply Chain Business Networks.
Infor doesn't divulge its pricing information publicly. You need to contact the vendor directly for exact quote.
Formerly known as IQMS, is an ERP software for manufacturing industries that started in 1989 and was rebranded later as DELMIAWorks in December 2018. IQMS stands for Integrated Quality Management System and thus it includes a QMS and uses a single database throughout the system.
DELMIAWorks Manufacturing ERP solution is a one-off combination of factory floor process control and monitoring coupled with ERP functionality that exterminates data siloes and costly third-party integration, providing manufacturers the visibility needed to:
Scale up quickly to meet escalating demands
Track production process and work-in-process in real-time
Wipes out downtime failures
Ensure that required materials, resources, and workforce is readily available to encounter demands
Consistent and timely communication across the supply chain
Pinpoint bottlenecks and constraints affecting the production schedule
Produce quality products on-time
DELMIAWorks also offers virtual operations fashioning and simulation through the 3DExperience platform. It helps industries and service manufacturers to connect the real and virtual worlds of value networks to model, optimize, collaborate and perform.
SAP s/4 HANA is an Enterprise Resource Planning Software meant to cover all day-to-day business processes and core capabilities. With its advanced features for manufacturing, you can streamline your entire business operations, gain visibility into your supply chain, and make confident decisions right from the boardroom to the factory floor.
What's included in the Manufacturing capabilities of s/4 HANA Cloud ERP:
Production Engineering: You have the capability to simplify the product design process and manage variations throughout the product lifecycle. You can define raw materials, components, and products based on the material master data.
Production Planning: It makes you ready to kick off the procurement process by identifying the required products and components. You can strategize and schedule production with real-time eye on capacity constraints. Also, with MRP simulations, you are ever ready to spot and forecast bottlenecks, fine-tune your plan, and pivot with speed.
Manufacturing Options: Being an industrial manufacturer, you not only need to reduce emissions in your operations and supply chain, but you also need to provide your customers with products and services that benefit sustainability. SAP Product Footprint Management integrates into your SAP s/4 HANA system and reuses your existing business data and combines it with environmental factors to calculate the footprints of your products periodically. It enables SMEs to measure and deal with bottom-up carbon footprints of individual products from cradle to grave as well as across the value chain.
Quality Management: Nowadays, business owners are looking for tight quality control and end-to-end visibility across all their manufacturing operations including external suppliers and partner networks. With AI technologies and the power of an in-memory database, you are able to quickly identify and proactively respond to quality management issues.
Smart Manufacturing: With the integration of AI, IIoT, machine learning, and advanced analytics, SAP Solutions help you to run smart and highly automated manufacturing processes. Its smart manufacturing integration, monitoring, and control help you to attract and retain "digital" workers and ensure continuous collaboration between engineering and manufacturing.
Whenever the name of ERP software is raised, SAP is bound to be discussed. It has certainly established itself as the legacy system, but it is transforming itself and emerging as an even stronger enterprise application and bagged a position in the list of top 10 ERP software for manufacturing industries.
Microsoft D365 Business Central seamlessly integrates within your ERP system and enables you to execute your manufacturing processes more effectually and realistically. Business Central is intuitive and dynamic manufacturing software that allows you to be more operative and in force to manage customer relationships, improve customer service and manage financial subject matters. Microsoft Dynamics365 provides manufacturers a solution that is architected with flexibility and operational excellence at its core, allowing them to drive innovation and become the market leader.
Some of the key benefits of implementing Dynamics365 Business Central for manufacturing sectors:
It helps in capacity planning as it reduces procrastination in the production process by supplementing capacity to a production process. It sets up routing and then uses those routings on production orders and materials requirement planning (MRP).
Cost Budgeting feature helps to understand how your production cycle impacts costs, from inventory to WIP and COGS, and assists in cost budgeting. It helps you to manage these expenditures and make brewing decisions that can enhance profits.
By using the built-in intelligence of Business Central, you can predict when and what to replenish in inventory. It automatically calculates stock levels, reorder points, and lead times, thus allowing you to purchase only what you need with dynamically updated inventory levels. Its Assembly Management feature support companies and supply products to their customers by coalescing components in simple processes.
The Business Central version has robust and intuitive functionality that helps users to stay ahead of the competition, by providing customers with accurate information and on-time orders. It helps manage the capacity of machines on several levels, including comprehensive machine centers and consolidated work centers.
With many analysis preferences and intelligence like AI and IoT embedded in D365, it helps you get a prompter grasp on enormous amounts of data generated by production activities.
The Agile Manufacturing feature of Business Central's system allows manufacturers to create and manage custom solutions so that they can adapt to their changing customer needs. It helps to plan rush hours, make exceptions and handle last-minute alterations to your processes with manifold planning options.
This software also improves efficiency within your warehouse by providing you with information on optimizing your warehouse floor space and picking process. Use the platform to pull in data directly into Business Central, so that you have knowledge about the most recent activity around your inventory.
You can check the pricing structure of Microsoft Dynamics365 Business Central by following the link.
Deacom is a comprehensive ERP solution with a prolific set of capabilities and extensibility constructed for growing manufacturing and distribution businesses with revenues ranging from $50 million to $1 billion. The Deacom ERP was designed with the philosophy of "Complexity Made Simpler" which uniquely helps to manage specific challenges and intensifies your competitive edge with solution architecture of ONE system, ONE user experience, ONE predictable price, and ONE team. The DEACOM ERP Software is great to work with and their "no bolt-on" approach helps users to find all resources required within the software without customization. It has been developed as an ERP solution to cater to the needs of medium-sized enterprises within industries such as Chemical and Coating, Food and Beverage, Pharmaceuticals, Cosmetics, Nutraceuticals, and many more.
Its Hyper Tight Process Control feature eliminates the potential "cost of being wrong" like legal claims, recalls, customer satisfaction near to the ground, removal from preferred supplier lists, etc., due to bypassed production or quality control steps.
Deacom ERP software for manufacturing industries focuses primarily on manufacturing industries and shows its true dedication in this space.