A Brief Abstract:
Digital Transformation has been a trending topic for years now. It is claimed as a revolution with a similarly great impact on the economy and society as the Industrial Revolution of the nineteenth century. Since the advent of the first computers in the 1960s, countless efforts have been made to automate processes in almost every industry. In a nutshell, digital transformation has been existing ever since the 1960s and is meticulously related to continuous technological innovations over time.
To continue being germane in the era of Industry 4.0, the time has arrived for companies to embrace and adopt emerging digital technologies that will open the door to infinite possibilities and ensure the longevity and adaptability of their business and thrive for the years to come. By now, many industries, front-runners, and business executives are experiencing the benefits of digital transformation, there are a number of organizations that are yet to embark on the journey. Being the heart of any organization, regardless of size and type of industry they belong to, ERP systems can assist to digitalize your organization.
Imagine being the captain of your ship, you would be reluctant to venture into uncharted waters. Likewise, it is understandable that any decision-maker or business professional would attempt digital transformation with some trepidation. Lack of proper strategy and step-by-step plan of action is often the biggest barrier in an organization's transformation journey. In this article, you will come to know what digital transformation is, why is it important, how to achieve digital transformation with ERP systems, what are its benefits, and the digital transformation journey of Uber. Enjoy reading!
What do you understand by Digital Transformation?
Digital Transformation (DT) is a process of evolving your business by using new, trending, and innovative technologies, information, and processes to improve business operations and keep up with the cut-throat competition. In layman's terms, it is not about organizations choosing to transform, but a lot more about deciding how to transform. It is acknowledged as an incessant adaptation to a dynamic environment. Envisioning the future scenario, DT can be considered as a difference between becoming the market leader with a roaring success or building a superannuated image. As per the analysts of IDC (International Data Corporation), the worldwide spending on technologies and services enabling digital transformation of businesses is expected to reach $2.3 trillion globally by 2023, acquiring the majority share of global information and communications tech expenditures.
Till now, you must have understood that technology is an important element of digital transformation. It is not about adopting new technologies always, but knowing if your business needs one, then shedding out-fashioned processes and legacy technologies and enabling innovation. The dominance of legacy systems and tech in the enterprise hinders the CIO (Chief Information Officer) ability to lucratively embark on a digital transformation strategy. If you don't replace and spend majority of the IT budget on operating and maintaining legacy systems, then that will be a complete waste, and there's nothing left to seize new opportunities and drive the business to the fore.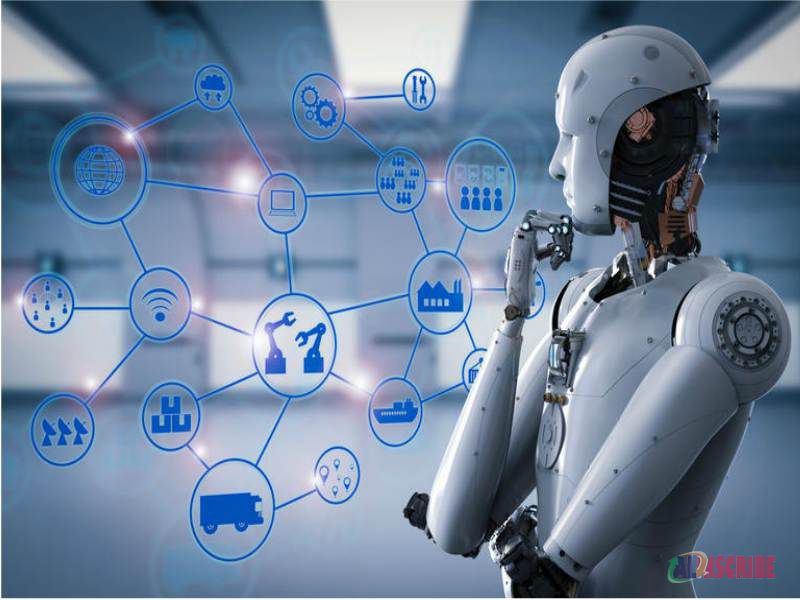 Why ERP Digital Transformation is important for Industries?
As discussed above, a large percentage of the organization's budget is wasted by companies because either they are unwilling to modify their age-old enterprise applications and are not really prepared for the change, or they failed to recognize the business requirements and ongoing market competition. Digital transformation is not just about capital investment but about building strategies and executing and addressing the challenges and opportunities accompanying it. You must have a clear vision and purpose to serve and satisfy your customers, strategic partners, and employees and then you can have a positive and significant impact on business performance.
Imagine that you are still using the older version of personal computers- the desktop version with outdated software and no updates. You will be lagging behind and won't be able to perform efficiently. There's a reason that your new laptop, tablet, or mobile phone uses the latest software and technology instead of the same old software they used to have 10 years ago, to help consumers keep up with the pace of the modern world. Technology is dynamic and becomes obsolete with time and in some respects, it is applicable to business too! Your business is not the same as it used to be a few years ago because you need to upgrade and modernize with the changing world. And to transform your business you need to follow the trend of ERP digital transformation to remain in the rivalry.
But why ERP Digital transformation is the new buzzword in the market and a key topic of discussion for businesses around the world?
The year 2020 was not much appreciated globally due to the Covid-19 pandemic that hit hard on the economies of almost every country. It did not only bring with it a severe medical and political crisis but was also escorted by epoch-making unemployment records and shutdown of numerous businesses. The entire world shifted to online facilities accelerating digital transformation that has been underway for decades. Children started attending class remotely, employees began WFH (work from home), meanwhile, scientists and researchers started employing AI (Artificial Intelligence) in the pursuit to learn more about the coronavirus and its remedy, several organizations adopted digital business models to accelerate their operations which in turn boosted their revenue flows. These activities demonstrated the tremendous potential of ERP digital transformation and highlighted the burgeoning prominence of digital technologies and communication infrastructure in our day-to-day lives. Even the governments were progressive in including digital strategies at the center of their policy agendas. They devoted more attention and gave recognition to emerging digital technologies such as AI, Blockchain, IoT, and 5G infrastructure (which is critical to promote enhanced mobile broadband, IoT devices, and AI applications).
Covid-19 actually raised the stakes around digital engagement approach, buttressing the fact that the connectivity and use of digital technologies are dynamic goals. The pandemic acted as a catalyst and continued to apply pressure on establishing superior-quality connectivity and boosting the use of sophisticated digital solutions among people and firms.
Achieving Digital Transformation with Enterprise Resource Planning System:
Often, the buzzword "Digital Transformation" is confused with Enterprise Resource Planning (ERP) applications. Nevertheless, the latter has a significant impact on the former with its capability of generating revolutionary changes in various processes of modern business. ERP digital transformation strategies are all about leveraging technologies to realize efficiencies in your organization and ERP can be the most effective and operative approach to accomplish this. A robust ERP solution can have a considerable impact on businesses striving for digital transformation. Simply put, ERP systems act as a powerful tool for digital transformation, and well-configured ERP solution benefits organizations in strategically advancing their digital maturity and driving transformation.
Digital Transformation utilizes disruptive technology rather than automating the status quo while the ERP system is implemented to help organizations utilize integrated applications and modules to better manage the business, and automate numerous back office functions, in short, maintaining the status quo. This implies that ERP system provides incremental enhancement, whereas digital transformation focuses on materially disrupting the existing business model.
Cloud ERP is one of the ongoing trends that truly helps businesses transform digitally. It is a Software as a Service (SaaS) that runs on the vendor's cloud platform rather than On-premises networks. A cloud ERP offers great opportunities for your digital transformation strategy.
It helps to reduce costs.
Greater computational resources provided by Cloud providers
Flexibility and scalability to run up and down as per your business needs
It also provides the ability to handle the enormous amounts of data coming from IoT (Internet of Things)-related digital sensors.
It offers support for the use of AI (Artificial Intelligence) and other systems that identify business opportunities, help solve operational problems and provide winning digital customer experiences.
Whatever the reason, digital transformation is demanding enterprises to shift much of their computing infrastructure from their own data centers to those operated by cloud providers. One thing is certain here: the ability of cloud infrastructures to support ERP digital transformation initiatives.
IoT (Internet of Things) and Cloud Computing are seen as the cornerstones to digital transformation in the industry. However, due to the lack of expertise in information and communication technologies and restricted by inadequate resources, SMEs find digitalization of their business difficult. A cloud enabled IoT solution is going to bring considerable improvements so that every business are able to take advantage of it and start to harvest the fruits of digitalized business. You can also go through the detailed article posted on IoT-ERP Integration, and how it helps companies to attain digital transformation.
Whatever the reason, digital transformation is demanding enterprises to shift much of their computing infrastructure from their own data centers to those operated by cloud providers. One thing is certain here: the ability of cloud infrastructures to support digital transformation initiatives.
Most businesses use outdated business models and assumptions which are now brittle, cobbled, and hard to meet the needs of today's businesses to compete in a highly competitive, digital business environment. It is not a sustainable situation. This is high time that business leaders replace their today's systems of records with intelligent assets and capabilities. This transformation mostly occurs in the platform tier across a gamut of core software applications like marketing automation, customer service and support, sales and commerce, i.e., the pace is primarily pronounced in ERP application suite. Therefore, IDC (International Data Corporation) beckons this enhanced ERP portfolio as "intelligent ERP" or "i-ERP" that will help tomorrow's business run in a progressively digital world. Few promises of i-ERP and intelligent applications are :
The inclusion of machine learning (ML) and natural language processing is about to have a far-reaching impact on enterprise applications. These intelligent systems will leverage ML on massive data sets to enable innovative products and services so as to maximize return on information assets and ensure higher employee productivity.
As discussed above, i-ERP is also utilizing cloud deployment features to manage massive and heterogenous data sets.
i-ERP systems via ML and predictive analytics, will become capable of learning from exceptions, allowing users to discover insights, predict and plan outcomes in a better way, recommend next best steps and automate processes.
User experience will be enhanced by using assistive and collaborative conversational styles (Mobile ERP) driven by advances in ML, AI, and IoT.
The new generation of intelligent ERP applications is set to be the next wave in the history of ERP, supporting the digital transformation companies at the core of their enterprise systems.
It is true that DT is critical to the success of all enterprises, but no one claims that the transformation journey would be simple. The challenges are complex and multidimensional which can make the head of even the most experienced business professional spin and gyrate. But the benefits derived are so fundamental to the success of your business that you won't believe that you thought of forgoing them. They are worth your efforts!
Exploring the benefits of ERP Digital Transformation:
1. Empowers Future Digital Growth:
This is the most fundamental benefit. If you won't keep pace with the future trends of the dynamic IT industry, your company is likely to turn antediluvian. The industry giants like Blockbuster went bankrupt as they couldn't restructure their business, failed at innovation, and ultimately went bankrupt. The top management needs to learn the fact that ERP digital transformation is not optional and it's totally not the icing on the cake of a thriving business. It is the need of the hour. You must take steps to survive the digital tsunami engulfing the world. Reap the benefits of ERP digital transformation to emerge stronger and more profitable for years to come.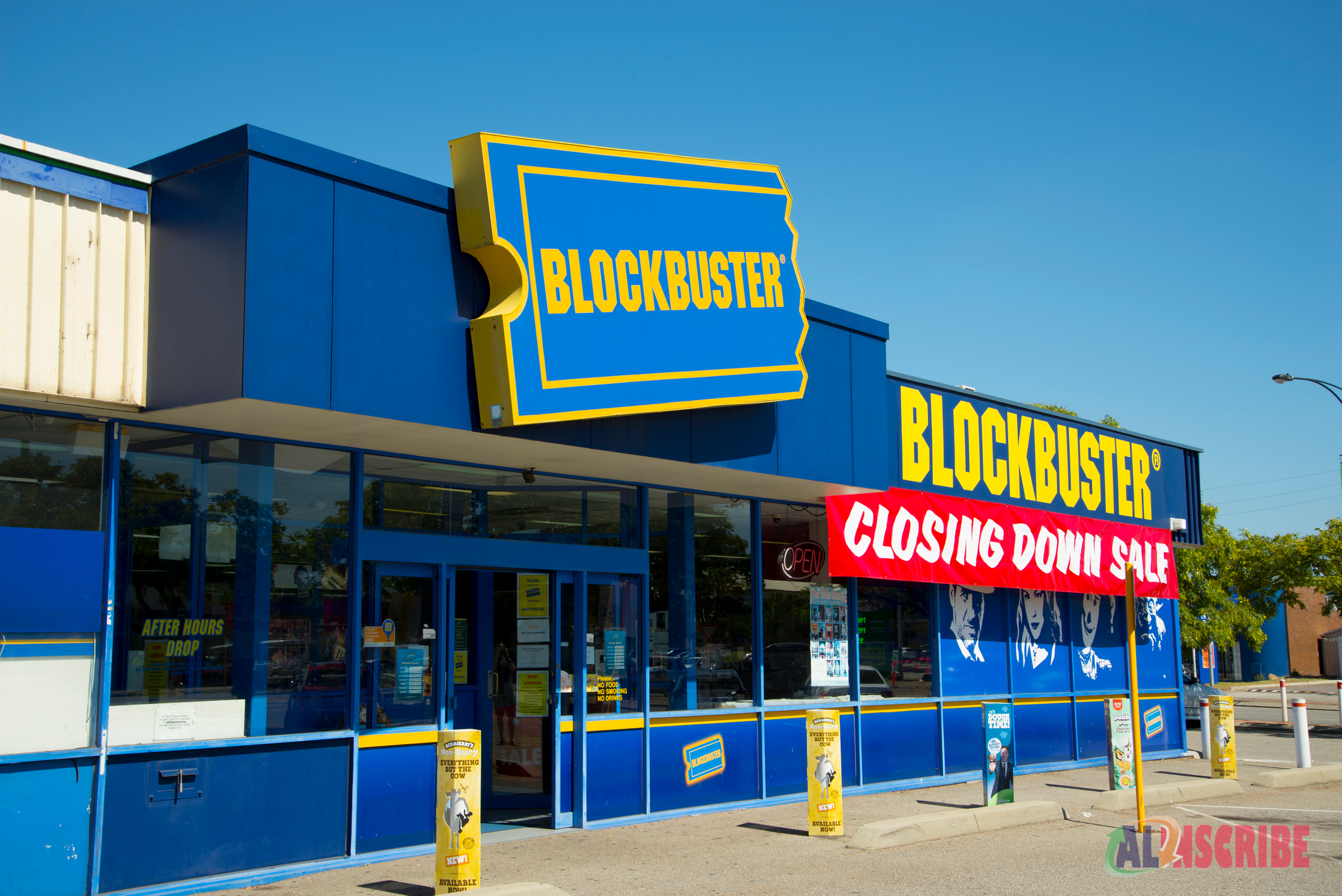 2. Improving Competitive Advantage:
By upgrading the infrastructure of your business, you are able to give a push to make your company robust yet compelling. You must gain knowledge on how to leverage ERP digital transformation for a competitive advantage. By aligning ERP upgrades with strategic goals and an appetite for risk, companies can harvest the benefits of digitalization, including Cloud- ERP, the use of IoT, machine learning, predictive analytics, and artificial intelligence. It will give companies a competitive edge over their rivals.
3. Robotic Process Automation:
Businesses should also consider the role of RPA (Robotic Process Automation) to automate time-consuming back office activities in the industries such as finance, insurance, manufacturing, utilities, and legal. It can help develop ERP digital transformation for companies across all industries. Its Big Data analytical capabilities enable organizations to acquire knowledge about their business patterns, trends, and workflow performance. It can also automate tasks like order and claims processing, data transfer, HR, and invoicing. Overall, RPA delivers improved business performance and upshots- also called ERP digital transformation.
4. Improved Customer Satisfaction:
Technology helps businesses to be digitally empowered. Transforming business activities through digital channels helps advance customer satisfaction. These digital channels facilitate organization to perform sales and marketing on the web and puts them in contact with their customers. You can identify what customers think, want and how you are able to influence their decisions through online channels and communication with customers. It helps to retain key consumers and find better profitability and accomplish their goals. Studies reveal that organizations investing in new processes and technologies to compete in the digital markets realized considerably greater profits and market share.
5. Economic Growth:
The opportunities for innovation provided by smart and connected products could drive strong economic growth. It will help people fulfill their aspirations and will have positive impacts on employment. Smart and connected devices via IoT, will enable people to be more productive and work less routinely and continually.
6. Enables Software-Monetization:
Few years back in 2015, CEO of Microsoft- Satya Nadella, looked across the room full of business and industry leaders at the annual Microsoft Convergence conference and remarkably stated- "Every company is a Software Company". At that time, software-centricity was hardly known and understood but pioneers in business had already seen the future. Today, all business leaders know that the shift from product-centric approach to customer-centric approach is crucial and software monetization gives the best ROI. Digital Transformation enables software monetization under which a digital framework is created for your company's software shift and that particular framework will help to locate new revenue streams.
7. Drives Data-Based Insights:
One of the significant benefits is that your business will be able to collect and analyze data so that you can turn it into actionable and revenue-generating insights. Earlier, your data used to be scattered across multiple incoherent platforms. ERP Digital Transformation helps in the collection of robust data, centralized data storage and creation of tools to evaluate and translate data into somewhat useful information that promotes well-versed corporate decision-making.
Stepping out of your comfort zone can be discomforting but it is one of the only ways to experience true growth and success. Same applies to your business as well. Make sure you surround yourself with right professionals and software programs to help you drive successful ERP digital transformation.
Learning ERP Digital Transformation Lessons: Story of Uber
Uber is perhaps the first word that comes in the mind of people when they think of "sharing economy" or "ride-sharing service". From Argentina to Uruguay to United States to India, Uber has been remarkable, to say the least. Undoubtedly, Uber made hiring a cab easy and it is one of the few companies in this space to have successfully magnified its offerings beyond the typical cab hiring problem. The stress of walking down to the main road, waiting for a taxi, and flagging it down were all addressed by Uber.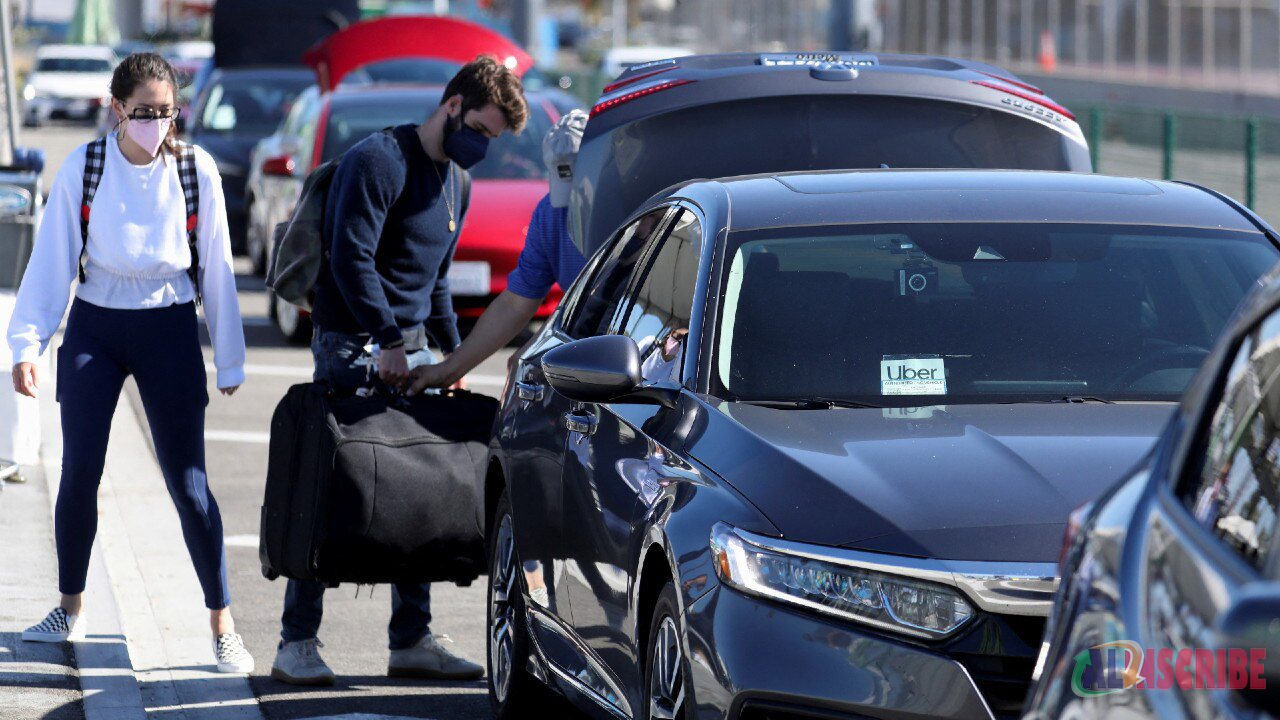 It harnessed the potentials and capabilities of smartphone and GPS technology and connected drivers via its network and as a result, now taxis would come straight at the doorstep. It became the most preferred mode of transport and most importantly, it offers a variety of payment options which ultimately made Uber a forerunner in cab aggregation platforms.
It also offered disruptive services like Uber Eats, Uber Pool, even UberCARGO which wouldn't have been possible without high-order intelligent mapping systems of the real world. It also acquired Geometric AI Lab to excel in cognitive science and ML techniques.
Uber provided a hassle-free on-demand taxi service. It did a tremendous job by addressing the general need for a service, in this case cab-hiring, and took care of the functional elements for consumers.
When local cab aggregators were busy paving their path across multiple countries, Uber continued its pursuit to find innovative ways to delight customers by not just being a ride provider but also rides for logistics and food delivery.
Facilities like Instant feedback and ratings made both consumers and drivers feel responsible. Perks offered in the form of discounts and financial benefits for drivers arose a feeling of camaraderie.
The customers felt empowered as they could easily plan their travel, travel routes within the city or otherwise, and enjoy a sense of safety and well-being by providing customers the details and feedback of the driver. All these boosted their loyalty towards the brand.
This is truly an example of new-age digital disruption that can metamorphose business and customer perceptions. Companies that succeed in using digital technology, especially in their core ERP systems, not only differ in their capability but also in the clarity of their mission. ERP is one of the powerful tools that combines automation, machine learning, AI, IoT, predictive analytics, and big data to help you get one step closer to your ERP digital transformation strategy.