Every change that we witness in the future has evolved from the past and so it does in the world of information technology, specifically ERP (Enterprise Resource Planning). Before we dive into the future trends in ERP, we must acknowledge the history behind its evolution. The history of ERP systems is multifaceted, its rich advancement dates way back to the 1960s. But we are not here to dwell on the past but rather to know about the future trends and fashions of ERP systems that will help businesses compete and stay competitive in the market.
Future Trends in ERP to be witnessed :
1. Cloud ERP:
Cloud ERP is one of the most promising ERP trends to gain a good amount of attention already. Even though this technology is nothing new, there can be spectacular innovations along with the advancement of cloud technology. This is why Cloud ERP takes up the very first place in this list of future trends on ERP.
Cloud ERP is a type of SaaS (Software as a Service) that increases accessibility via the internet. Recently, cloud-based ERP is trending and capturing the market. It is becoming a huge attraction among the users as they perceive on-premise to be a hectic implementation that requires extensive setup, maintenance, and upgrade. In Cloud ERP, customers don't own the software, but instead, they implement it on an annual, monthly, or subscription basis. No pressure on upfront hardware costs, data security, storage, or application maintenance – the service provider is all set to take care of everything. If you want to extend your knowledge about the difference between Cloud ERP and On-Premise then you must check the link.
2. Digital Transformation:
No Doubt, Covid-19 has been the driver for making digital transformation a number one priority for every business, for every industry and one of the ongoing future trends in ERP. The urgency to adopt advanced technologies can be seen in the eyes and efforts of IT professionals. Digital Transformation and ERP go well hand-in-hand just like two best friends. ERP acts as a foundational component of digital transformation. As a foundational digital platform, ERP solutions provide assistance along with compliance and traceability that makes it easy to integrate with third-party systems, and integration with smart technologies like AI(Artificial Intelligence) and IoT (Internet of Things) helps provide contextual information in real-time. After getting hit by the global pandemic Covid-19, now organizations are accelerating their performance through digital transformation journey and emerging even stronger and adopting careful strategies for long-term success and sustainability. And this is why digital transformation has become one of the future ERP trends that we are talking about.
3. Mobile ERP: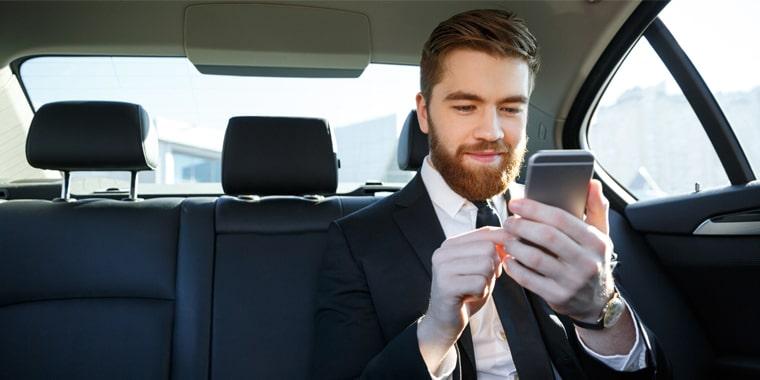 As ERP is evolving, it is ensuring that employees are able to access even critical data regardless of time and place whether it is an airport lounge, warehouse floor, or while sitting in a car. Mobile ERP applications with intuitive and user-friendly interfaces encourage collaboration among teams who are secerned by geographical boundaries and time zones, confirming that employees complete their tasks regardless of whether they are sitting in front of a computer or not. Furthermore, it makes business more agile as it enables companies to deliver superior quality service, be more productive, provides a competitive edge, and nurture robust business relationships. In a nutshell, it can be precisely concluded that Mobile ERP is the future of Enterprise Resource Planning as it aims to bestow valuable insights and data in real-time, and delivers sovereign benefits like 24/7 remote access, escalated productivity, and precise capture of data.
The course of Mobile ERP will unlock a new level of flexibility. It will be much easier to manage complex business processes without having to access a computer system. Thus, there is no doubt about the fact that this is one of the most promising future ERP trends.
4. Two-tier ERP:
The primary reason behind implementing a two-tier ERP strategy is that the headquarters and subsidiaries have some sort of dissimilar reporting and compliance structure. You will knit for yourself a web of difficulties that may lead to chaos.
Here, arises the need for Two-tier ERP architecture.
In a two-tier ERP approach, the main branch or the headquarters uses tier-1 ERP software tailored to manage critical business functions whereas the sub-branches tend to use a less resource-intensive tier-2 ERP software to handle daily business operations. The flow of information from tier-2 to tier-1, allowing for master data management, acts as a single source of truth that provides access to critical business data to each stakeholder.
The essence is that if you have multiple branches spread around the globe, then you must look out for a Two-tier ERP strategy. It will help sub-branches to vouch for differences in currency, local compliances, language, and culture appropriately. Hence, two-tier ERP is one of the most anticipated ERP trends that is going to rule the IT world in future.
5. Inclusion of Artificial Intelligence: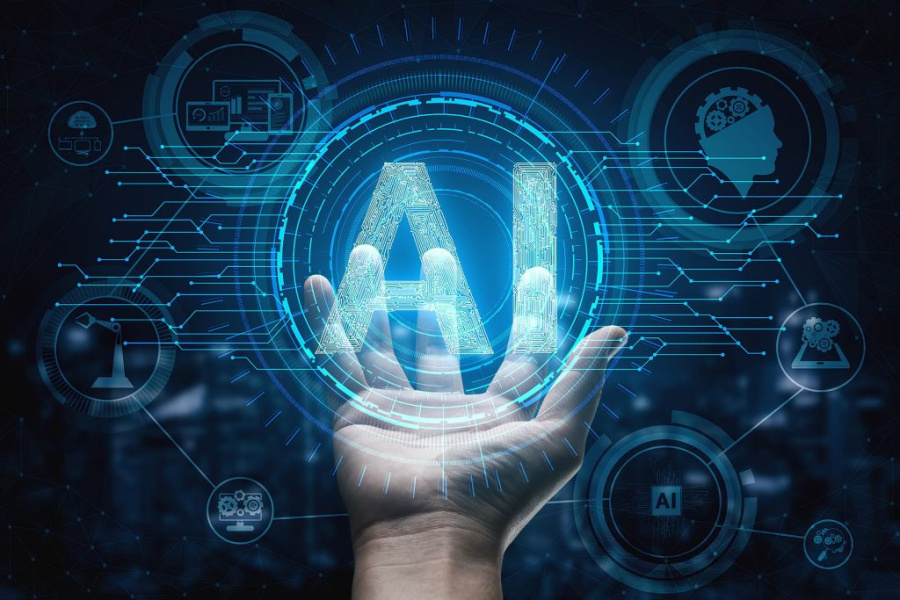 The use of AI in ERP will radically change the way business operations are conducted and this is impossible for AI not to make to the list of future ERP trends. Artificial Intelligence is the ability of computer applications to perform tasks that require intelligence. The building blocks of AI comprise vision systems, speech systems, natural language processing, expert systems, machine learning, and robotics.
ERP systems perform various business functions such as financial management, manufacturing, operations, warehouse management, production and inventory control, project management, human resource management, and many more. Now, AI is taking on more and more mundane tasks that presently necessitate a person to review the analysis of a colossal amount of data and also eliminate human error. With the integration of artificial intelligence and machine learning within your cloud ERP software, you will feed data to powerful AI algorithms. It will help you identify trends and patterns in your operations and workflow that would not have been visible otherwise. The use of chatbots offers an extra edge to customer service and the helpdesk. Rather than employing a customer service rep to tackle all the queries of disgruntled customers, the customers can now ask where a virtual agent answers all pertinent questions in real-time.
By 2025, it is estimated that the AI industry will grow to a whopping $190 billion. Therefore, companies must embrace this technology that will help intelligent ERP solutions to yield more with less and drive operational efficiencies.
6. The Internet of Things (IoT):
For many of you who may not know what IoT is, it is referred to as the network of physical objects or things that are embedded with smart sensors, software, and technologies for the purpose of exchanging data with other devices and systems over the internet. These devices customarily range from simple household objects to sophisticated industrial tools. In this hyperconnected world, physical things can share and assemble data with minimal human intervention by means of low-cost computing, big data, predictive analytics, and mobile technologies.
Another related term to IoT is Industrial IoT, which refers to the application of IoT technology in industrial settings. Industries are now able to achieve a new automation layer and create new revenue and business models. IIoT (Industrial Internet of Things) is often considered a fourth wave in the industrial revolution or say Industrial 4.0, which is certainly one of the most promising ERP trends for near future.
7. Predictive Analytics:
The next in this list of future ERP trends is Predictive Analytics. ERP and predictive analysis go hand-in-hand and give manufacturers the insight to solve those problems based on real-time business intelligence and data.
Predictive Analytics is the branch of analytics, statistics, and modeling techniques to predict future outcomes using current and historical data combined with statistical modeling. The torrent of predictive analysis has provided a new frontier for ERP systems, being a mechanism that helps in analyzing customer information, behavior, and attitudes along with data science practices. With enriched predictive analytics tools, manufacturers are able to identify patterns and arrangements in customers and products, account for disruptions in the supply chain, manage assets to optimize production schedules, and limit equipment downtime. Analyzing Big Data and with the help of accurate predictions based on the former, companies can approach business strategy more efficiently and perceptively. Surely the future trends in ERP will be about using predictive analytics to visualize probable future upshots.
8. Personalization:
The one-size-fits-all ERP solutions are becoming rare over the next 5-6 years as personalization happens to become one of the necessary future trends in ERP. Whether it is a CRM or ERP system, it is unlikely that one solution will suit different organizations and industries. The one-size-fits-all approach of ERP may provide basic benefits but what about the specific requirements of an organization? Here, personalization is of relevance.
ERP personalization gave a boost to configuration and customization that allows users to adjust the ERP software as per their needs and requirements ensuring seamless integration and usage. The up-to-the-minute personalization feature to a cloud ERP/CRM solution is low-code or no-code personalization where the low-code development platform provides a visual interface, simple logic, and drag-and-drop features that facilitate users to personalize the software and applications without requiring the services of programmer or developer, even with no formal coding and software development knowledge.
Organizations are now looking for Cloud ERP with better personalization capabilities. With personalization, you are able to add complementary attributes and customize fields and records, workflows, modifications, and scripts. With personalization tools, you can enhance and fine-tune the existing forms and objects in the software. Thus, personalization has gained a place in this list of future ERP trends.
9. Blockchain:
There are different future trends in ERP, but among all these technologies, Blockchain stands a separate point. Blockchain has always been the buzzword but only a few people actually understand the true concept of blockchain. Blockchain is a distributed and decentralized database or ledger shared among the nodes of a computer network where "blocks" are the digital pieces of information and "chain" is the database. The digital information stored in a block is further verified and goes through the hashing process , after which the particular block is added to the blockchain. This technology has played a starring role in cryptocurrency for maintaining a secure and decentralized record of transactions. It guarantees the fidelity and security of data and generates trust.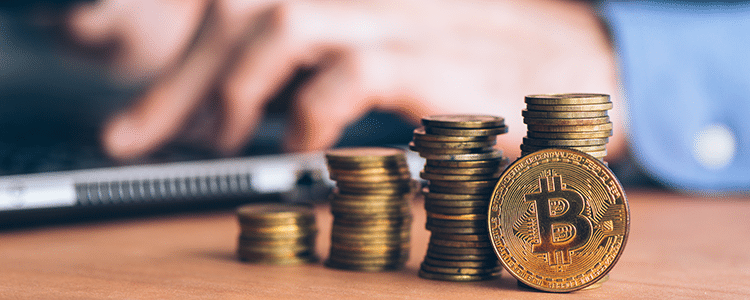 With the integration of blockchain with Enterprise Resource Planning, you can reap benefits like:
Immutability of Transactions
Augmented transparency from top-to-bottom in the supply chain management.
Tracking of shipping packages more efficiently and precisely than ever
Conduct intercompany transactions with the utmost security
ERP systems create visibility problems between different business departments also known as "trust gaps". Thus, the combination of Blockchain and ERP eliminates this trust gap between siloed ERP, enabling visibility throughout the system. Blockchain integration with ERP systems has the ability to verify and authenticate identities. It can also verify customers' identities as a part of sales support and substantiate the identity of individuals who have got access to sensitive ERP data. Blockchain will not replace ERP, instead, it works as an additive technology and becomes one of the most promising ERP trends for future.
10. Major Attention to Digital Marketing:
Digital Marketing is falling into the category of future trends in ERP because, in this highly dynamic and competitive modern world, real data will help you determine your ideal target audience and ERP analytics will assist you to find out what's lacking in your marketing campaigns. Another digital marketing aspect of ERP is the use of social media platforms. Thus, we can expect ERP solutions to integrate their marketing capabilities with various social media platforms such as gathering links, publishing of posts, gaining analytics from social media, and many more. Whatever it is, social media will help give shape to the future of the digital marketing aspect of ERP solutions and will make it one of the future ERP trends.
Conclusion
In conclusion it can be stated that the ERP industry is about to see new hikes every year and reach its peak very soon. With the urgency of digital transformation, it has been crucial to digitalized every single aspect associated with business. and ERP systems can be a potential help in this necessary transformation, which will be positively instigated and assisted by these future trends in ERP.