Technology has witnessed constant growth and a significant amount of advancement in the past few years. Along with technical advancement, working remotely has been way easier than we all hoped. And there is seemingly no end of the wonders that technology can show.
ERP and CRM systems have been one of the technical grounds to show the maximum number of innovations. At first there was on-premises ERP, then came Cloud ERP and now it is the era of SaaS ERP. Cloud ERP system has established its ground of triumph over on-premises ERP solution long ago. And now there is a new sparked debate, which is SaaS ERP vs. Cloud ERP.
In this article, we are going to unfold the supremacy of one of these ERP systems and discuss which one you should choose and why. All in all, this article will choose the winner of the SaaS ERP vs. Cloud ERP debate.
What is SaaS ERP?
SaaS, Software as a Service, is a software distribution model that is hosted in the provider's location and gives the customer access over internet. It neither needs custom installation nor any physical media. All you need for logging in are your username and password. These types of ERP systems can be accessed from anywhere with an active internet connection. There is usually no special requirement associated with the devices to be used while accessing SaaS ERP systems as those can be accessed from any smart device.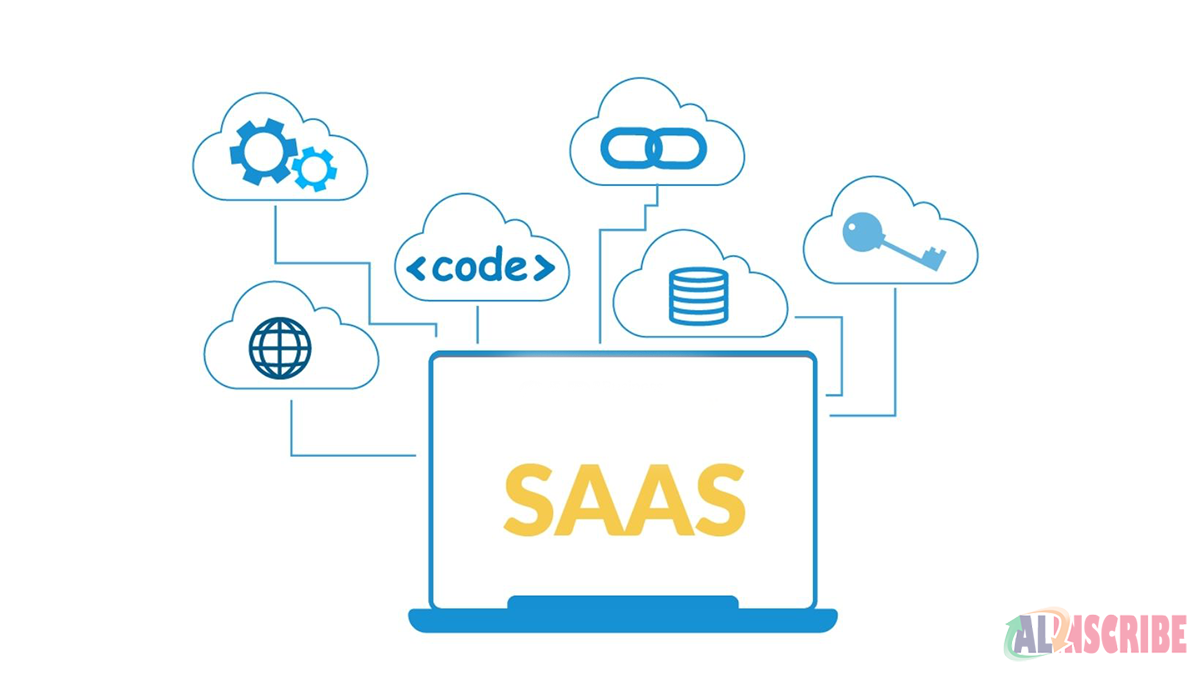 A SaaS ERP system offers similar services as any other ERP system. These services may include HR management, leads and project management, finance management, product management and more. SaaS ERP systems can be used on monthly subscriptions, per-user subscription or any other subscription facilities offered by the vendors.
Advantages of SaaS
According to several reports, more than 64% more the total ERP users now prefer SaaS over any other kind of ERP systems. There are more than one reason behind this preference. However, the biggest reasons are the key benefits that only a SaaS ERP can bring into action. Some of these advantages are discussed below.
SaaS ERP systems are certainly one of the most affordable options available for ERP. You only pay for the services you use or the number of users you have. It is also very convenient in cutting down capital expenses. There is no need of keeping an extra budget when you use SaaS ERP solutions.
SaaS ERP systems are known for their modern and intuitive user interface. These are usually created keeping consideration of every kind of user. Hence, these are always easy to use and navigate. Being easy to use reduces training duration and expenses, which is certainly positive for a company.
SaaS are a full package. You get every other functionality that you can find in a cloud or in an on-premises ERP system. There are functionalities like supply chain management, HR management, customer relationship management, product management, project management and many more.
SaaS ERP systems can be the best choice for the companies the require technical advancement within a short span of time. The upgradation and implementation in SaaS ERP systems takes place automatically. Hence, there is no need of spending extra time on upgrading anything, as all of it will be completed by the SaaS itself.
SaaS systems offer unmatched scalability. As SaaS systems project growth based on the technical advancement, it instigate growth in the business of an organization as well. There are always chances of growth and that can be easily met and implemented when an organization opts for a SaaS ERP systems. And the best thing about it all is that the companies do not have to spend a single dime for it.
These are not all but some of the most common benefits to be acquired by businesses that consider the helping hands of SaaS ERP systems. However, along with the advantages, some disadvantages are faced often too. The disadvantages that can be faced are discussed in the following section.
Disadvantages of SaaS
Just as advantages, there are some disadvantages that can be faced by the companies that embrace SaaS ERP systems. Some of the most common challenges faced by the SaaS users are discussed below.
SaaS can be less flexible in the area of customization. If a company is in need of unique business processes and requirements, then it might be quite difficult to customize the system in accordance to their needs. However, with the advancement of technology the systems are now being developed and adhering to more and more customization abilities.
Security is always a big question when it comes to SaaS ERP systems. These systems cannot always meet the security related needs of an organization. As the security measures are in the hands of the vendors, stringent organizations, like the governments, may not prefer using SaaS ERPs.
The cost of using a SaaS can increase significantly when an organization start to grow or starts to require more functionalities than before. The total cost of using SaaS ERP systems can suppress the total cost of an on-premises ERP system.
Data mobility can be a challenge in the course of SaaS ERP systems as well. As there are numerous start-ups associated with SaaS market, some of these may fall back in competition. Hence, you have to be ready with a back-up plan just in case your service provider may stop providing service all of a sudden.
Your company's in-house data structure may not integrate with an external web browser based software. Thus, it is always recommended to test the compatibility of your chosen SaaS with your internal systems.
What is Cloud ERP?
Cloud ERP is the type of ERP systems that are completely hosted in cloud technology. These type of ERP systems are often very flexible and mold right into your business needs. A single-tenant cloud ERP system can offer a company with several management tasks. Customer management is also very smooth in the course of cloud ERP systems.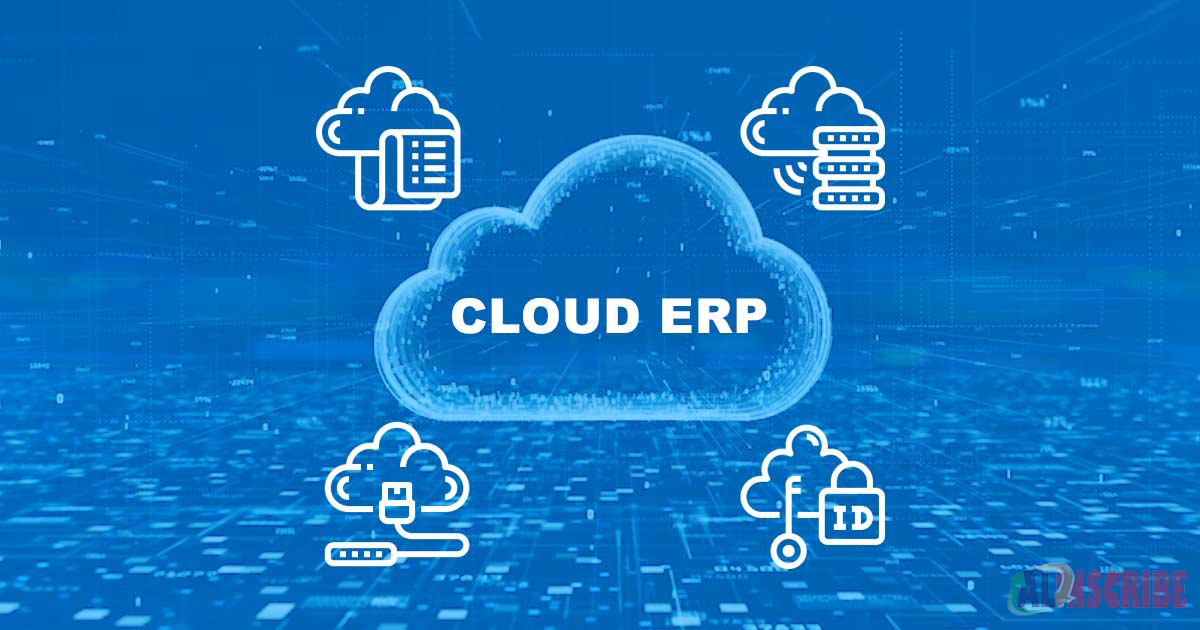 Along with all the types of services that are offered by a typical ERP system, cloud ERP systems secures in one area, which is customization. Cloud ERP systems can be customized very easily to match the business requirements of a company very easily.
Advantages of Cloud ERP
It is safe to say that Cloud ERP remains as one of the most preferred ERP systems all over the world as 53% of the global ERP users work with Cloud ERP systems. The popularity of Cloud ERP systems is nothing but an impact of the advantages that this ERP system has to offer. Some of the advantages associated with cloud ERP systems are provided below,
Choosing Cloud ERP means being assured of very little to no trouble regarding the upgradation of the system. Cloud ERPs are always being upgraded along with advanced technical changes, which helps you in keeping your business processes up-to-date for best possible outcomes.
With the help of Cloud ERP solutions, it is possible for the businesses to manage an ideal workflow. Since the companies do not have to manage a physical data center by themselves, it becomes convenient and takes less effort, which certainly helps in managing a better and more organized workflow.
Cloud ERP systems allows you to send confidential files and other data over the internet. And the best part of this feature is that you do not have to worry about the network or server security related issues. The data security is managed by the company itself.
Disadvantages of Cloud ERP
Just as SaaS ERP systems, Cloud ERPs too have some limitations that may cause issues and make you face a number of difficulties. Some of these probable limitations are mentioned below,
Unlike on-premises ERP systems, Cloud ERPs are less on the flexible side. These systems may not have all the features and functionalities specifically crafted for a business. Hence, it is always recommended to go with good service providers upon checking the customization options when you opt for cloud ERP systems.
Hosting customer information access in Cloud ERP systems can prove to be a challenge as well. Businesses need to comply with HIPAA and GDPR guidelines associated with the Cloud ERP systems and the service providers.
If a company is already using an on-premises ERP system, then they might face trouble while migrating data to cloud ERP systems when they try to shift. You may need a data migration solution for migrating the data successfully.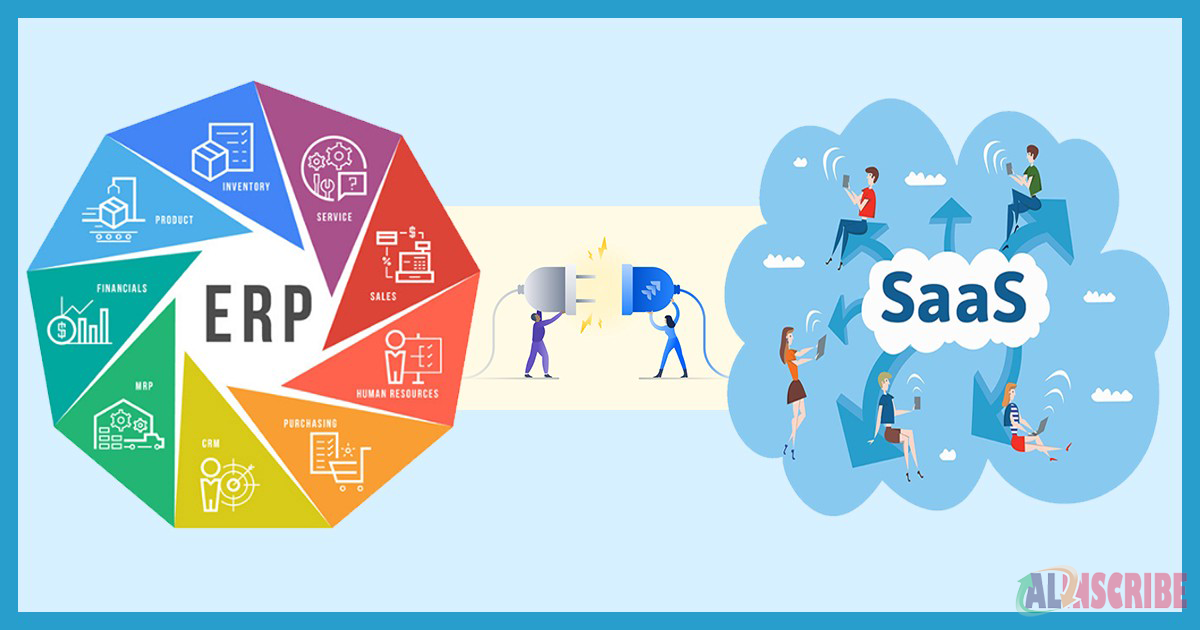 Difference between SaaS and Cloud ERP systems
It is easy to tell from the above discussion that both of the ERP systems have their advantages and short-comings. While there are certain areas in which the business ca excel with the help of these systems, there are some issues that may cause disruption as well. Hence, no matter which one you choose, you may have to make some adjustments in order to gain the best possible outcomes. Now the question is which one is a better application and under what kind of circumstances. And to find an answer for the question we will discuss the differences that persist between SaaS and Cloud ERP systems. This will lead us towards gaining a firm winner of SaaS ERP vs. Cloud ERP debate.
Starting with Cloud ERP systems, it is safe to say that cloud ERP systems can be the best choice for you if you are wanting to shift your ERP system from on-premises ERP to Cloud ERP solutions. The migration process may create some difficulties but if your company has a dedicated IT team then that can be solved quite easily. Additionally, if you own a business that has an unusual business model, Cloud ERP is the best choice for you since it has the needed powerful features to support your requirements.
On the other hand, businesses that are looking for a more affordable and quicker implementation of ERP systems, can go for SaaS implementation. Moreover, if your business is in need of a scalable solution, then SaaS ERP systems are the right choice for you. These also have much less complications and can be easily navigated and used by a non-technical individual easily.
Hence, in simpler words, if you are in need of a system that can easily support your unique business model and needs then Cloud ERP system is the right choice for you. And if you own rather simple business with a simple business model and you do not need much customization then you can easily choose SaaS solutions. Thus, the ultimate answer regarding SaaS ERP vs. Cloud ERP is associated with your business needs.
Analysis
Upon analyzing all of the important aspects associated with both of the ERP solutions, it is safe to say that SaaS solutions certainly offer better control over expenses, scalability and business processes. Thus, if a company wants to offer the best possible services while keeping up with the fast pace of changing technical advancement then they can go with SaaS implementation without any hesitation. However, choosing SaaS ERP systems can be quite problematic if the businesses have some special requirements.
Nevertheless, the choice of the right ERP solution still depends on the requirements that your business possesses. Hence, going through the features and the functionalities of the ERP systems is always recommended prior to choosing a solution for your business.
Conclusion
The interference of ERP has certainly brought positive changes in the course of business processes. And as a result, more than 93% of companies have reported to have successful ERP implementation. This rate of implementation will only grow in future as technology keeps introducing advanced ERP features. As discussed in this article, with the help of technology, ERP systems have now been upgraded into two most popular types, which are SaaS ERP and Cloud ERP systems. Both of these systems have their advantages and disadvantages. But choosing the right system for your business vastly depend on your requirements. And when you choose the right one, you are bound to see improvements one way or another. and that will conclude the SaaS ERP vs. Cloud ERP debate for you.