However, transforming a business from traditional methods to digital methods is not something to be completed so easily. It requires a lot of effort and expertise to be culminated successfully. The tools that help in digital transformation are another factor to be kept under consideration. And ERP systems are one of these tools that effectively accelerate businesses in digital transformation.
The concept of digital transformation and ERP are internally integrated when it comes to businesses. ERP systems are a mandatory tool in the course of business's digital transformation. Now a question may raise on how ERP helps transforming a business digitally. And to provide an answer to this question, we have prepared this article which will discuss how ERP accelerates businesses in digital transformation.
The concept of digital transformation
Digital transformation is the factor that helps in initiating business growth and enhances productivity by incorporating advanced technology. The primary aim of digital transformation is to rethink, simplify and improve complex and complicated business processes.
In the current civilization, companies have to manage their business in this fast-changing business environment as well as tight competition in the markets. In this scenario, digital transformation of the businesses play a huge role in helping the organizations sustain. According to Innosight's 2021 Corporate Longevity Forecast, there are a good number of companies dropping off in the S&P 500, which is often fueled by new entrants and causing a decline in corporate lifespan to the existing ones.
The companies which are capable of embracing digital transformation are the only one to survive through this tough competition. Deloitte's Digital Transformation Executive Survey suggest that organizations that are more digitally integrated are more likely to outperform their competitors with their strategic objectives, capabilities to adapt to changing business atmosphere and ability to win. Hence, it is safe to say that digital transformation is indeed the key to success for companies operating their business in competitive marketplace.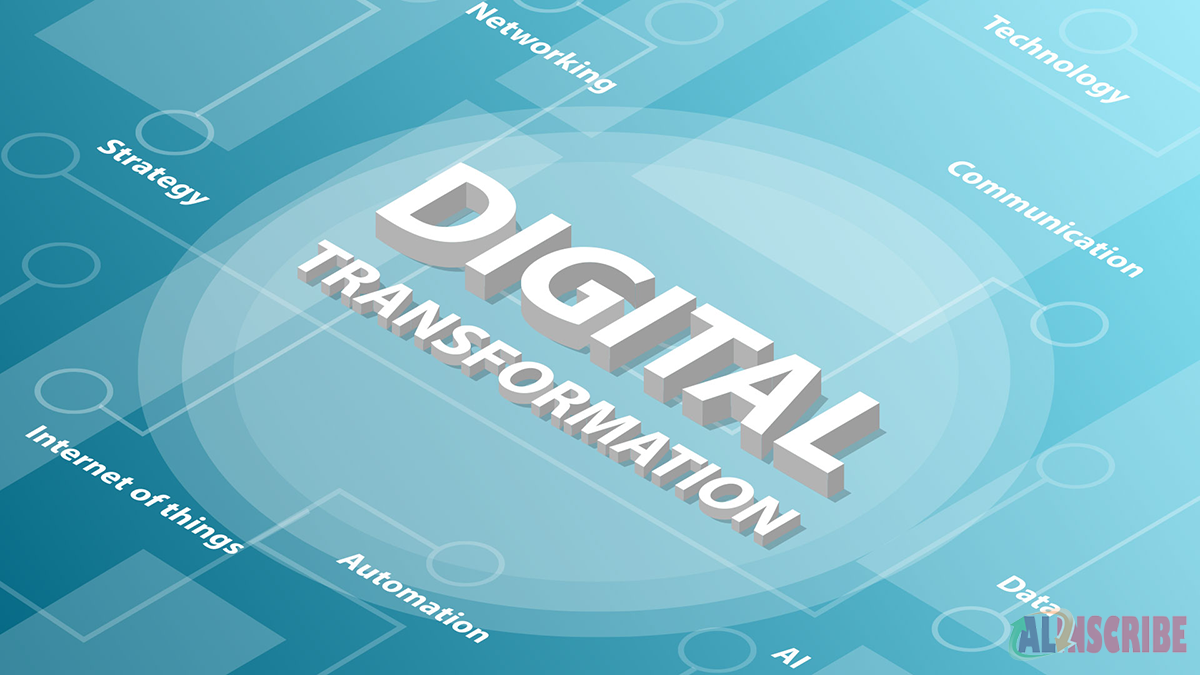 Even though digital transformation and ERP are different things, both of these are interconnected and integrated with each other. ERP systems are a tool through which digital transformation is launched. ERP systems work as a platform that the businesses use for achieving digital progression.
And as stated before, ERP systems are one of the most crucial components for developing digital transformation strategies. ERP systems are capable of connecting functions across the organization in order to establish a more streamlined and collaborative solution. Functionalities such as human resource, sales, supply chain, finance and accounting, can be more unified with the help of ERP implementation. With every new technical advancements, ERP vendors are now evolving their ERP systems, which is technically helping the businesses in modernizing their processes with even more efficiency.
The definition of ERP systems
ERP, Enterprise Resource Planning, systems are a platform that are used by companies for managing and integrating the essential aspects of a business. ERP systems work as an essential part for binding different computer system together. ERP systems establishes a better, more organized and streamlined flow of information within the organization. Thus, one can easily access every company related data through one instance, which is certainly more error-free and less time-consuming.
Digital transformation and ERP helps an organization in becoming more self-aware by linking and integrating information about different business processes, such as finance, human resource, distribution, production etc. It also eliminates costly and incompatible technical elements. ERP systems also integrate stock control systems, accounts payable, order monitoring system and customer databases within one interface.
Stages of digital transformation and ERP implementation
Digital transformation is a complicated and time-consuming process and expecting it to be completed within a blink is certainly an overestimation. Transforming a business digitally takes time and it can be disrupted easily with a single mistake. Thus, it is always better to initiate digital transformation by dividing the entire process into a few stages.
There are four primary stages to be associated with digital transformation and ERP implementation. These stages are discussed below,
Clearing and organizing data
The very first stage of digital transformation and ERP implementation is clearing and organizing company data. A business is bound to possess a huge amount of data, which is critical for the company's ventures. Thus, clearing and organizing those before ERP implementation is certainly very important. Clearing out the data will help you in staying up-to-date while you can recognize the unnecessary ones and eliminate those easily. Organizing the data will help you in making the transformation smoother and will decrease the chances of data silo.
Standardizing the ERP system
Prior to implementing the ERP system, the companies need to make a list of their requirements. And according to these requirements the companies need to standardize and customize the ERP systems and then implement those for working actively with the same. There are several factors that companies need to keep under consideration. Choosing the right ERP systems based on the company requirements are one of these factors. Organizations should take help from experts while opting for an ERP system for digitizing their business processes.
Observing customer, supplier and employee processes
After the completion of ERP implementation, the next step for digital transformation is to observe customers, suppliers and employee processes. It is a crucial stage since the future of the digitally transformed company is based upon this. Changes and adjustments should be made as the observation goes on. It is important for the companies to appoint an expert to observe each of the profess effectively and come up with professional strategies for better performance.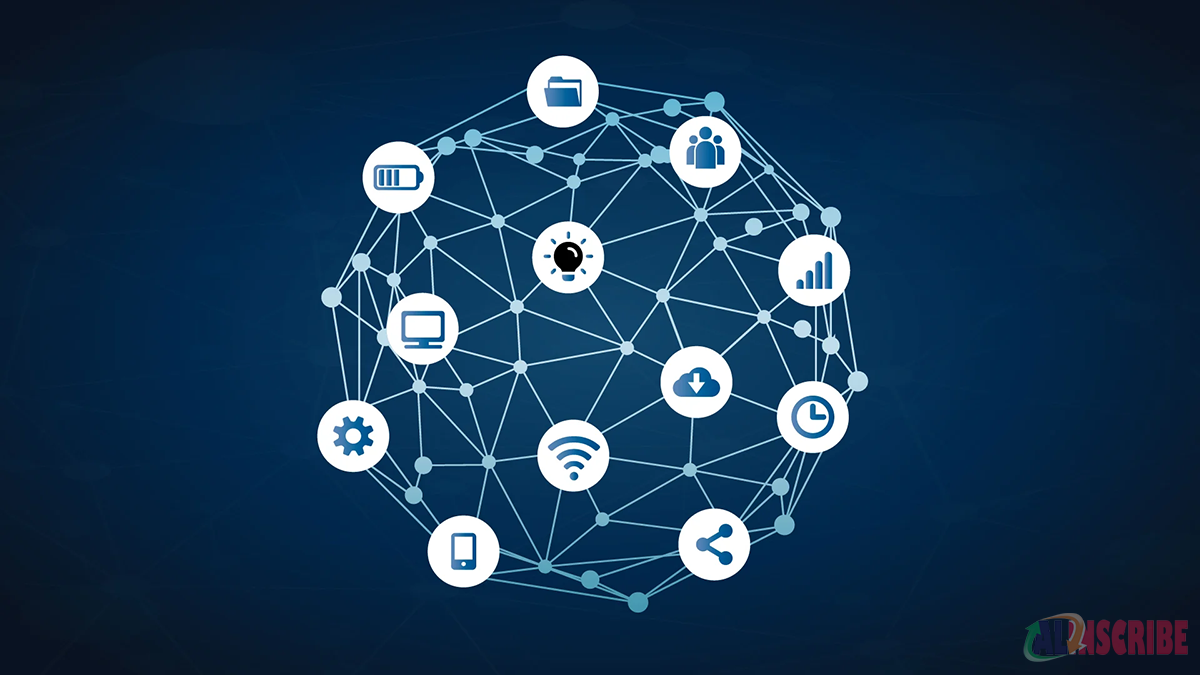 Planning on creating analytics and insights
One of the areas to be the most benefitted by the course of digital transformation and ERP is business analytics. ERP systems often offer performance KPIs, Gantt charts, graphs and charts, which makes analyzing performance easy. Companies need to plan on putting these analytics and insight on work. They can draw a map towards better agility and better performance.
Challenges faced in digital transformation and ERP implementation
Just as any other development, digital transformation and ERP implementation, too, is a subject to face a number of challenges. These challenges are not always directly associated with technology and technical barrier, but also include non-technical factors, such as organizational structure, employee related issues and many more. Overcoming these challenges are required for a successful digital transformation and ERP implementation. But for overcoming these, you need to first assess these issues and understand how these can affect your business. some of the most potential challenges faced by the companies are discussed below.
Inaccurate decision-making
Inaccurate decision-making can disrupt the entire digital transformation and ERP implementation process. This can create an obstacle in almost every aspect of digital transformation. Inaccurate decision making establishes a lack of integrity among the departments and the departments end up focusing on achieving their own individual goals. The lack of vision to drive different departments towards a common business goal decrease efficiency and innovation, which further restricts digital transformation.
Legacy systems
Legacy systems are one of the primary challenges to be associated with the course of digital transformation and ERP implementation. Companies usually invest a lot of their substantial capital in legacy systems. Hence, they are often wary of moving away from these systems even when there are better, more agile and more advanced systems available. These legacy systems are outdated, slow and inflexible, which makes the entire process of digital transformation more complicated than it already is.
Rigid organizational culture
For a successful digital transformation and ERP implementation, the organizational culture need to be embracing enough. Rigid organizational culture often cause issues in the course of digital adaptation. From executives to employees, everyone needs to understand the importance of digital transformation and ERP implementation and prepare themselves to work within a new infrastructure. If the organizational culture is rigid and unwilling to embrace something new, then successful digital transformation and ERP implementation is not possible.
Digital skill gap
In this 21st century knowing the basic digital skills is a necessity. Be it technical or non-technical roles, companies now require certain digital knowledge for each of their roles. However, companies with an older employee-base often face issues regarding lack of digital skills. Older employees are often more inclined towards traditional processes, and they remain reluctant in embracing new technical tools, which becomes a prominent challenge in the course of digital transformation and ERP implementation.
Security risks
Increased customer demands and tough competition in the markets drive the companies towards sudden urge of digital transformation. And this sudden changes make the companies vulnerable towards cybersecurity risks and security breaches. The more vulnerable the security is, the tougher it becomes to initiate digital transformation and ERP implementation.
These challenges are most likely to be faced by the companies opting for digital transformation and ERP implementation. However, once these challenges are overcome, organizations are bound to gain enough benefits to accelerate their business towards unprecedented growth.
Benefits to be acquired by digital transformation and ERP implementation
There are more benefits to be associated with digital transformation and ERP implementation than there are challenges. The benefits often depend on the ERP system that you are choosing and the response of your company upon digital transformation. Nevertheless, the most common benefits to be acquired by the companies are discussed below.
Improved collaboration
Digital transformation and ERP implementation brings an enhanced and seamless exchange of information in the course of a business processes. Moreover, seamless collaboration leads towards better communication within several departments of a company. Hence, the organization experiences improved collaboration and enhance performance.
Better customer experience
If you want to gain your customers trust amid all the cut-throat competition and ever-changing market atmosphere, then you have to provide the customers with the kind of service that they would prefer. Digital transformation and ERP implementation offers better customer experience with automated processes. For example, ERP systems now have AI chatbots integrated in them, which provide customers with quick responses and methodical solutions. Digital transformation and ERP implementation allow you to stay connected with your customers in real-time, record their opinion about your company and take necessary measure to better up customer experience.
Decision backed-up by data
Data always helps in making better decisions for the company and its business. it also provides you with the ability of assessing your performance. You can monitor your performance and examine whether that was up to the mark or not. You can plan on better strategies, allow hyper-personalization and understand customer behavior better than ever. This will lead you to know what your customers prefer and what can make them more and more engaged with your company.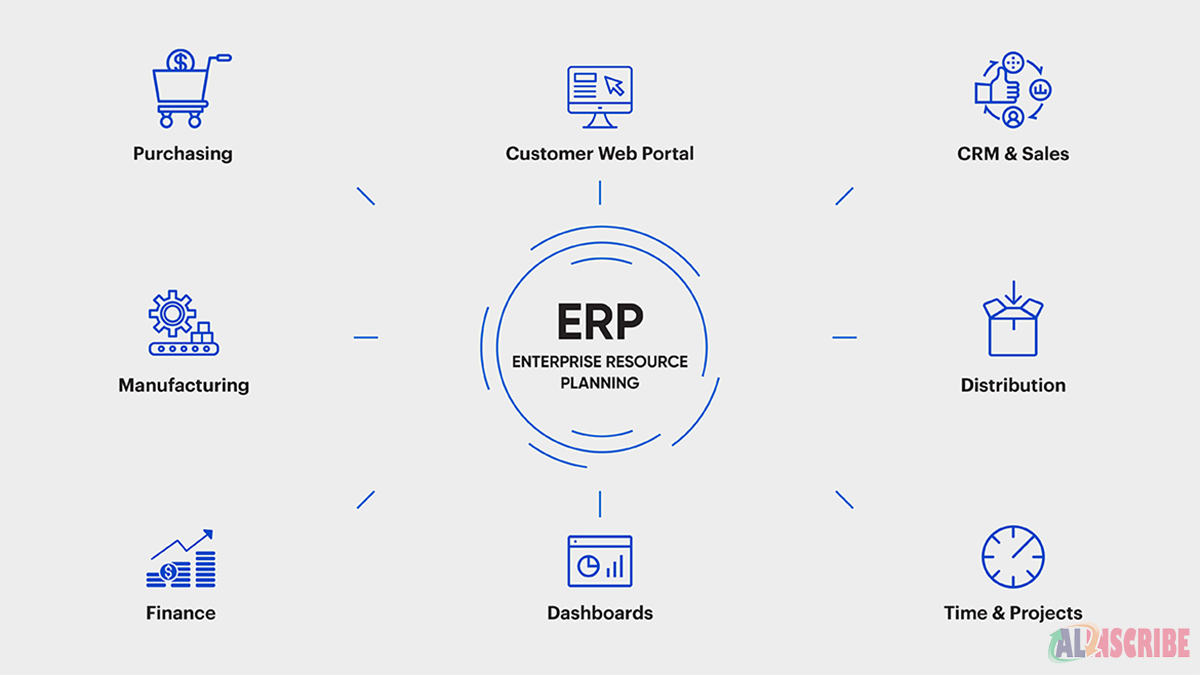 Better cyber protection
If you are implementing cloud ERP then you can be rest assured about the fact that cloud ERP's data isolation mechanism is safe, and it allows you to access data more quickly. Digital transformation and ERP implementation keeps your company data safe and under multiple layers of protection. Hence, settling for digital transformation and ERP implementation means opting for better cyber protection without any doubt.
Enhanced customization and configuration
With digital transformation and ERP implementation you can configure the ERP system to be the most beneficial for your company. You can customize the system based on the requirements that your company have and reap as many benefits as possible. Collaboration tools, documentation tools, financial tools and many more can be added to the system as per your need. Additionally, advanced technologies such as AI, machine learning and IoT can be integrated with the ERP systems as well. Thus, you can mold the system in a way that works the best for you.
Conclusion
At the conclusion of this article, it can be established that digital transformation and ERP is internally integrated with each other. Digitally transforming a business is almost impossible without the helping hands of ERP systems. However, there are a number of challenges that are more likely to be faced by the companies. And these challenges need to be overcome with accurate mitigation procedures. Upon overcoming these challenges, the companies can acquire huge benefits that only digital transformation and ERP implementation can bring to its way. Thus, ERP accelerates digital transformation in more than one ways, which is certainly a lesson to be learned by the companies that are looking forward to managing their business in this 21st century.